Note: This post may contain affiliate links which means if you click on a link and purchase an item, we will receive an affiliate commission at no extra cost to you.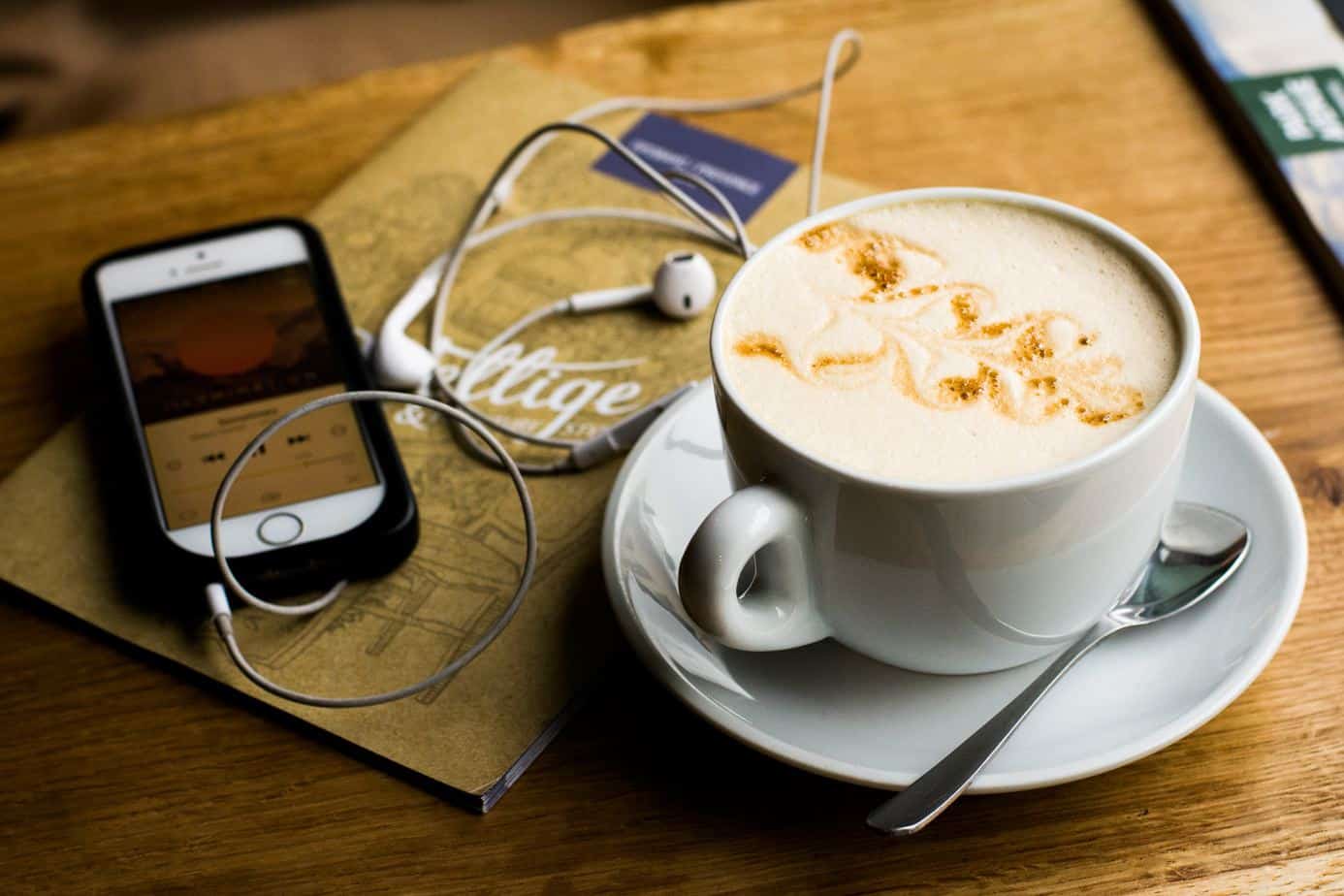 We've combed through the internet to compile our favorite podcasts on digital nomading, location independence, remote work, and passive income. Here's a breakdown of our favorite podcasts!
Passive Income Podcasts
1. Smart Passive Income (Apple Podcasts and Player.fm)
"Pat Flynn from The Smart Passive Income Blog reveals all of his online business and blogging strategies, income sources and killer marketing tips and tricks so you can be ahead of the curve with your online business or blog. Discover how you can create multiple passive income streams that work for you so that you can have the time and freedom to do what you love, whether it's traveling the world, or just living comfortably at home."
2. Hustle to Freedom (Apple Podcasts and Player.fm)
"Hustle To Freedom is a podcast that highlights everyday people, just like you, who are building extraordinary side hustles in their spare time. Each episode is a one-on-one interview with someone growing a successful side hustle while they work a 9 to 5 day job or someone has recently turned their side hustle into a full-time gig."
Digital Nomading and Location Independence Podcasts
1. Location Indie (Apple Podcasts and Podbean)
"Ready for an unfiltered, behind the scenes look at what the location independent and digital nomad lifestyle is really like? In each episode, Jason and Trav provide a raw and honest take on remote work, lifestyle business, lifestyle design, online business, and travel. All jam-packed into an easily digestible 30 minutes or less (most of the time!)."
2. Tropical MBA (Apple Podcasts AND Podbean)
"The Tropical MBA Podcast aims to show you the inside story of the people who are building "micro-multinational" businesses while they travel the world. We are interested in entrepreneurship, travel, internationalization, and personal freedom. Join 1,000's of listeners from all around the world, every Thursday morning."
3. The Freedom Lovin Podcast (Apple Podcasts and Podbean)
"This show is about creating as much freedom as possible in life via passive income, traveling as often and with as few restrictions as possible, keeping and protecting assets, shedding the societal programming that is likely holding you back, and building freedom in an unfree world."
4. Badass Digital Nomads (Apple Podcasts and Podbean)
"Badass Digital Nomads aims to change that by helping you leave your conventional job in the past (where it belongs) and thrive in the new remote economy. In this podcast, you'll learn how you can enjoy more freedom, flexibility, and time by working online. Plus, get the inside scoop on how a virtual nation of self-made founders, freelancers, and former 9-5 employees are innovating in the field of remote work."
5. Nomadtopia Radio (Apple Podcasts and Podbean)
"Nomadtopia Radio features interviews with people all over the world who have created their ideal lifestyle through location independence, long-term travel, living abroad, and more. Guests run the gamut from serial expats to slow travelers, digital nomads, location-independent entrepreneurs escaping winter, families traveling overland (and homeschooling!), solo backpackers and road-trippers… you name it."
6. Travel Like A Boss (Apple Podcasts and Podbean)
"Listen for weekly interviews about Travel, Running Online Businesses as a Digital Nomad, Ecommerce, Drop Shipping, Affiliate Marketing and other Location Independent Online Businesses that generate passive income."
7. Become Nomad (Apple Podcasts and Podbean)
"BecomeNomad is a podcast explaining the nomadic lifestyle. Whether you are a digital nomad on the road, or thinking about changing your current life to becoming a nomad, we aim to supply you with insights and resources to make you a better and more balanced long term traveler and nomad."
8. Digital Nomad Cafe (Apple Podcasts and Podbean)
"This show is for you if you are running or interested in starting an online business, want to freelance or grow your freelance business or maybe you want to land the remote job of your dreams and want to hear how others managed to get hired, work remote and live life on their own terms."
9. Nomad Podcast (Apple Podcasts)
"Nomad Podcast is inspiring stories of lifestyle transition with successful digital nomads. You'll find conversations with nomads, founders and domain experts who share their wisdom and special expertise to help you be more effective on the road."
Final Thoughts: Did we miss any great podcasts? Let us know below!