Note: This post may contain affiliate links which means if you click on a link and purchase an item, we will receive an affiliate commission at no extra cost to you.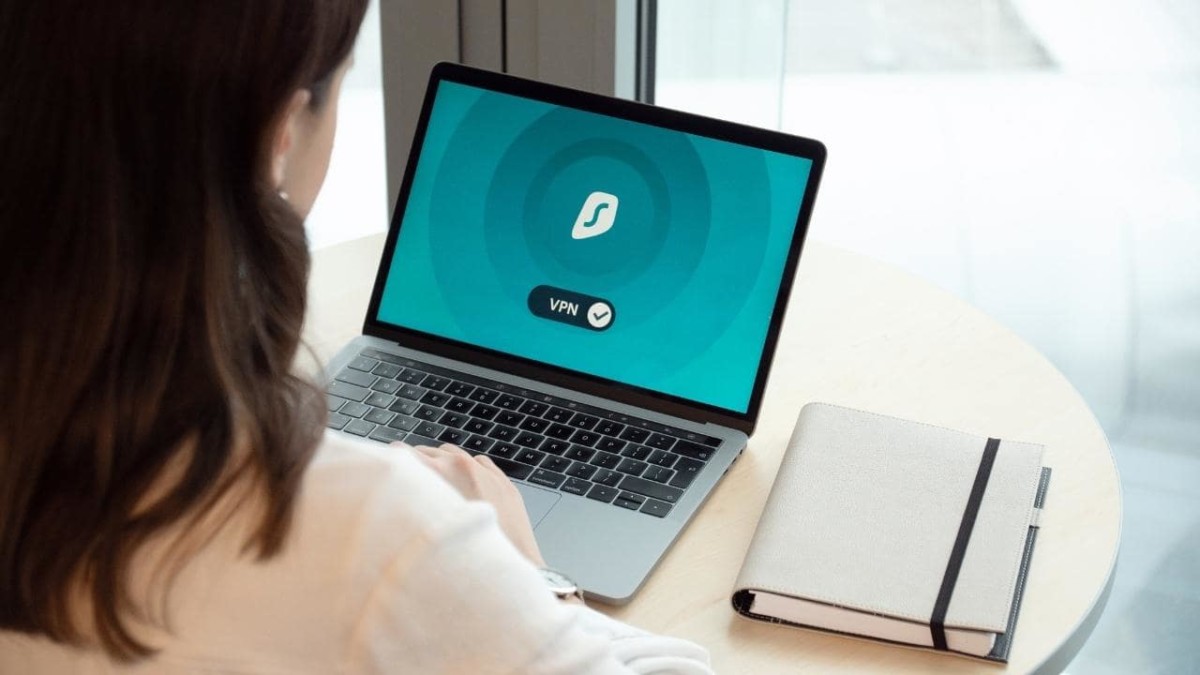 The COVID-19 pandemic caused companies and workforces to adapt to the work-from-home setup. But malicious actors have also adapted, developing new cyber attack strategies and taking advantage of the gaps remote work has made in different organizations' network security.
Nowadays, there's a higher likelihood of being a cyber-attack victim than being in a car accident. And cybercrime is unlikely to stop because it's easy, rewarding, and the chances of getting caught are low.
Fortunately, a simple solution to protecting company information is using a reputable VPN service.
VPNs for remote workers have become increasingly popular in recent years because they offer several advantages for both employers and employees.
For employers, VPNs allow them to extend their corporate network, which gives remote workers access to the same resources as if they were working from within the office. For employees, VPNs provide a secure and convenient way to connect to the office network from anywhere in the world.
In this article, we surveyed 40 digital nomads to rank their favorite VPNs. Here's what we got: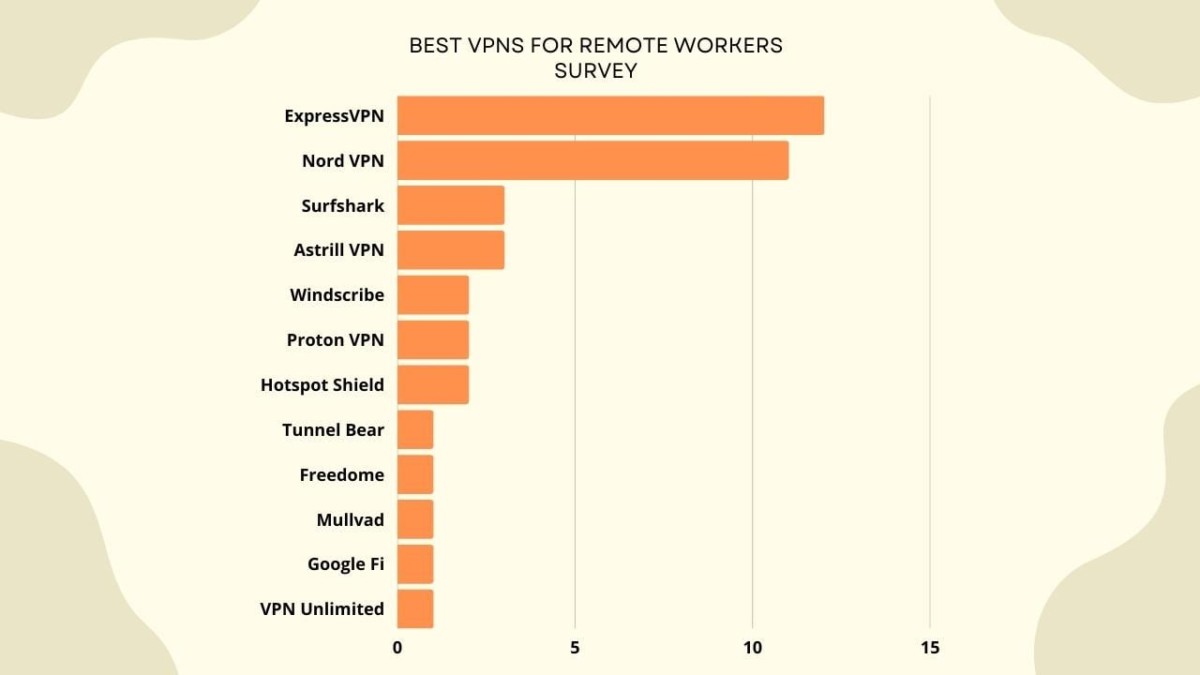 You'll find reviews for each VPN below, along with several more options.
What Is a VPN?
VPN stands for Virtual Private Network. It's a service that establishes private and secure connections between sites and users.
Because remote work has become a state of living, there's a great need to access company information from different locations safely and securely.
VPNs offer the flexibility to work anywhere in the world without fear of having data breaches or being vulnerable to cybercriminals. Since remote workers often use public Wi-Fi in airports, hotels, or coffee shops, VPNs will protect information from their computers when using wireless connections.
How Does a VPN Work?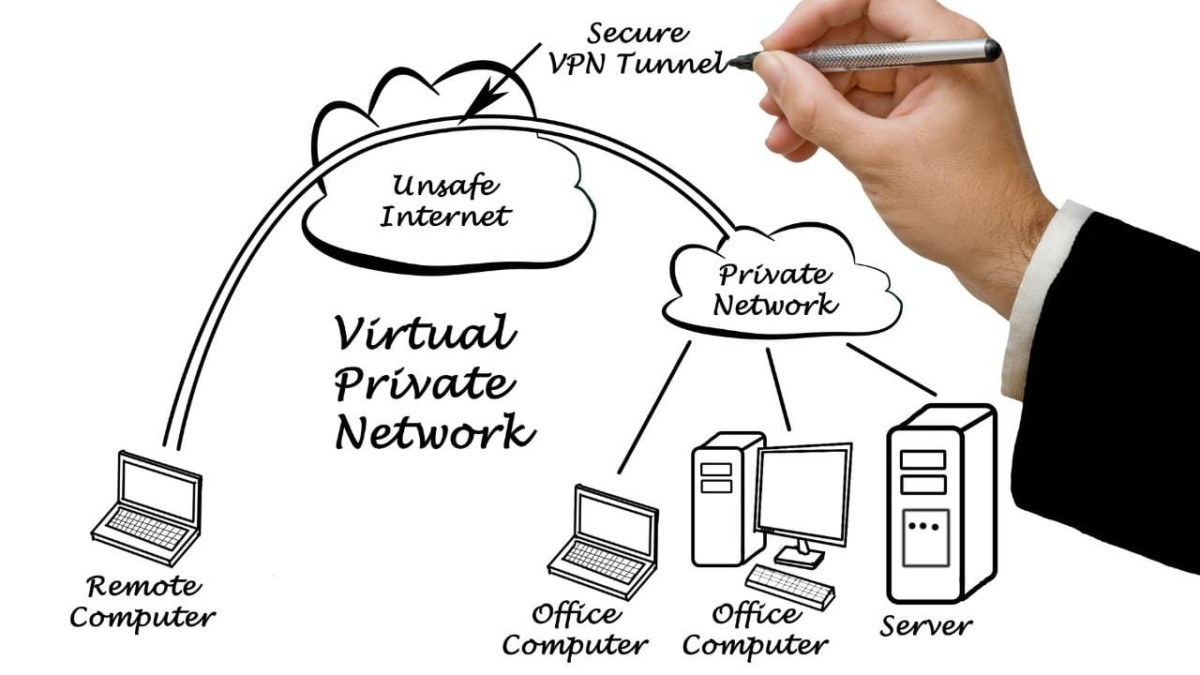 VPNs encrypt data so no one can read it, including attackers or anyone interested in your actions. As a result, you'll be able to connect to public networks without worrying about your privacy. You'll also get access to content that may be restricted in your country.
When you connect to a VPN, your traffic is routed through a secure tunnel. This tunnel encrypts your data, making it unreadable to anyone who might intercept it.
Your ISP (Internet Service Provider) can see that you're connecting to a VPN server, but they can't know what you're doing once you're connected. This makes VPNs ideal for privacy-conscious users who want to keep their online activity private.
Types of VPN
There are two types of VPN:
Remote Access VPN

Site-to-Site VPN
Remote access VPNs allow you to connect to a network from a remote location. This type of VPN is usually used by telecommuters, mobile users, or employees who need to connect to their company's network from a remote location.
Site-to-site VPNs allow you to connect two or more network sites together. This type of VPN is usually used by businesses with multiple locations or organizations that need to connect their network to a partner's network.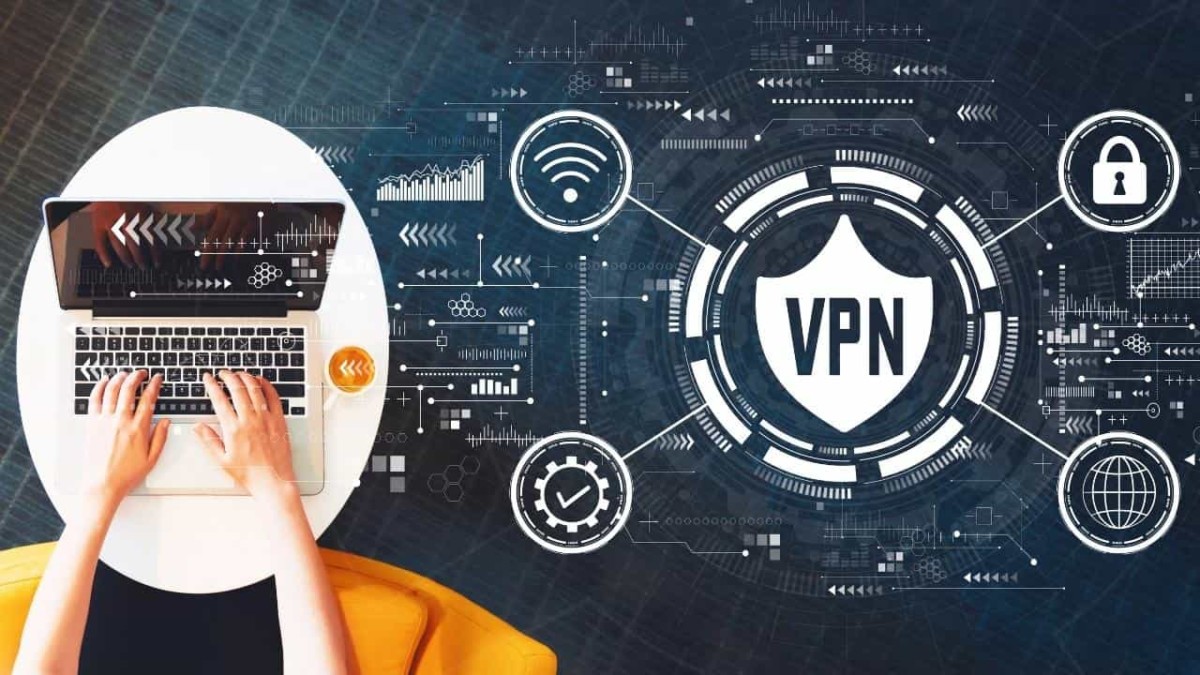 Benefits of Using a VPN
As a remote worker, you're more vulnerable to cyber-attacks. A VPN can help establish a secure connection between your device and the internet, protecting you against hacking, phishing schemes, and viruses.
Read more about the benefits of using a VPN below:
1. Anonymity
When you connect to the internet through a VPN, your IP address is hidden, and your online activity is encrypted, making it difficult for third parties to track you or collect your data.
2. Avoid Data Throttling
Data throttling is the intentional slowing of your internet connection speed by your ISP. This can be a concern for people who work online because it can mean the difference between an eight-hour and a twelve-hour workday.
A VPN can mask your IP address, allowing you to bypass these throttling restrictions.
3. Business Continuity
VPNs are especially beneficial during local, national, or international disasters when employees can't go to the office to work. It'll help your business continue to run safely and securely.
4. Bypass Internet Restrictions
A VPN allows you to bypass internet restrictions, enabling you to access restricted websites in your region. It can also help you operate peacefully if you're staying in a hotel with a faulty firewall.
5. Control
A VPN can be used to enforce policies and limit access to specific resources. This is particularly beneficial for businesses because management will be able to control who has access to the company network and its resources. It makes it easier to assign who can log in and what they can access since not every employee requires the same resources.
6. Entertainment
Some streaming sites can only be accessed at specific locations. With a VPN, you can connect to a server in those locations to watch movies, TV series, and news available only to those places.
7. Flexibility
VPNs have flexible deployment options. Some of these options are hardware- and software-based VPNs, the two basic types.
Hardware-based VPNs require the installation of a physical device such as a router to use the VPN. On the other hand, software-based VPNs don't need any physical hardware and may be installed on any computer or mobile device.
8. Location Independence
A VPN enables employees to operate from anywhere, giving them more freedom on where they want to work. While remote work has risks, a VPN can defend against cybercrime and secure the safety of company data.
10. Security
Employees using public Wi-Fi to access company accounts and applications isn't secure and can be disastrous for business. A VPN can alleviate this problem by encrypting communications and keeping passwords and other sensitive information safe.
How to Choose the Best VPN for You
The best VPNs for remote work highlight speed, reliability, and security. But not all of them are the same, and you should carefully consider your needs before selecting a service provider.
Here are the elements you should take into account:
1. Bandwidth
A good VPN should offer unlimited bandwidth and not throttle your connection. This is especially important if you plan on streaming video or downloading large files.
A VPN that offers unlimited bandwidth will let you browse, stream, and download as much as you want without slowing down your connection.
2. Budget
Make sure to include the cost of a VPN in your budget. A good quality VPN service will cost around $10 per month. If you can find cheaper options, great!
Some VPNs offer discounts if you pay for multiple months at once. This can be a great way to save money, but make sure you'll actually use the VPN for long enough to justify the cost.
Don't forget to include the cost of any other required hardware or software, such as a router, if you're setting up a home VPN. And don't forget to factor in the time and effort needed to set everything up.
Also, choose a provider that offers an excellent money-back guarantee to test the service before committing. This way, you can get your money back if you're unsatisfied.
3. Device Coverage
Be sure to check how many devices a given VPN can cover. For example, some only support 2-3, while others allow 5-10. The more, the better, of course, but make sure you won't need more than the limit before signing up.
Additionally, find out if a given VPN can cover multiple connections simultaneously. This is important if you plan on using more than one device at the same time or if you have a family who also needs to use the VPN.
Finally, check if the VPN is compatible with your devices and operating systems. Many VPNs will work with popular browsers like Chrome and Firefox but may not be compatible with others. Make sure to check before signing up.
4. Ease of Use
If you've never used a VPN before, choose a beginner-friendly one with good multi-platform support. The best VPNs make it easy to set up and use. They also have a user-friendly interface with features that are clearly labeled and easy to understand.
You should also consider how easy it is to connect to a server. Look for services with a single-click connect feature and support automatic connection to the fastest available server.
5. Security Features and Privacy Policy
Choose a VPN provider that's both trustworthy and respectful of user privacy. It should have robust security features. The best VPNs use AES-256-bit encryption with 2048-bit key keys.
When it comes to user privacy, a good VPN won't keep logs of user activity or metadata, so the provider should have a strict no-logs policy.
Additionally, the provider should have a clear and concise privacy policy that outlines what data is collected and how it's used. The policy should ideally be easily accessible from their website.
All in all, choose a VPN that has a no-logs policy, uncensored web access, DNS leak protection, and a kill switch.
6. Speed
Look for a VPN that offers servers all over the world. This way, you can connect to a server in a country where Netflix is available and access the content you want. A VPN with an extensive network of servers is also more likely to offer fast speeds, which is vital for streaming.
7. Streaming
Make sure that your chosen VPN will unblock the streaming platforms you prefer. Netflix, for example, is only available in certain countries. If you want to watch Netflix content from another country, you'll need a VPN to unblock it. The same goes for other streaming services like BBC, Disney+, and Hulu.
However, your VPN should offer high-speed servers in the countries where your desired content is available. Otherwise, you'll likely experience buffering issues.
8. Support
This can make or break a VPN service, so ensure that the one you choose has good customer support.
The best VPN services will have robust customer support that's available 24/7. They'll also have a live chat option to get immediate help if you need it.
Make sure to read reviews of the VPN service before signing up, so you can see what other people say about their customer service.
28 Best VPNs for Remote Workers & Digital Nomads
VPNs are essential in keeping data secure while working. For this reason, businesses should adopt a VPN for their employees, and remote workers should use a VPN whenever they connect to the internet via public connections.
Here are the best VPNs of this year for remote workers and freelancers: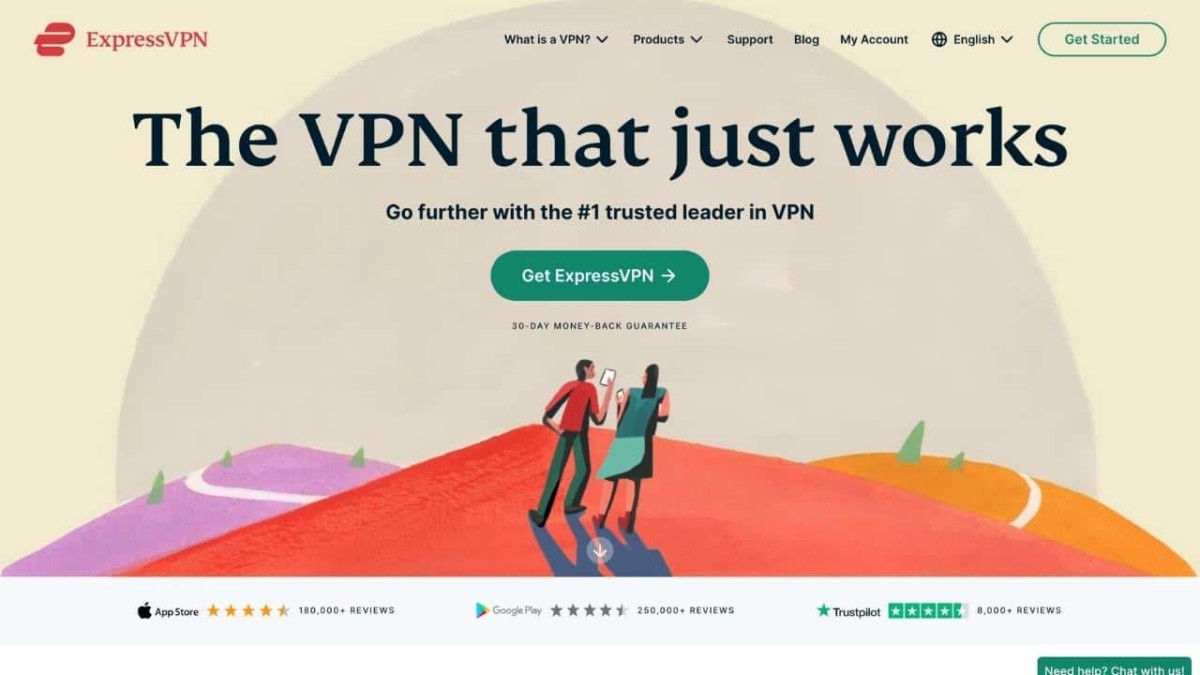 ExpressVPN is a top provider that offers a wide range of features and security protocols. It's compatible with various devices and platforms and has a solid no-logs policy.
Prices are reasonable, and there's a 30-day money-back guarantee. It's also compatible with PC, MAC, IOS, Android, and Linux.
This VPN service has high speeds, an extensive server network, and robust security features. Their customer support is also praised, with 24/7 availability and knowledgeable staff. The only downsides are that there's no business plan available, and the service is pricier than some other consumer VPNs.
Nord VPN is among the top VPN providers with its massive server network, no-logs policy, powerful encryption, and strong security protocols. It also offers DNS leak protection, good customer support, and ad blockers.
Additionally, its team plan starts at $7 monthly per user, which includes remote access to corporate resources.
It features compatibility with PC, Mac, IOS, Android, and Linux. It also features a money-back guarantee of 30 days.
Surfshark is praised for its affordability, extensive device support, and security features.
The company also offers a free 6-month subscription to help small business owners who are managing less than or up to 10 employees in this time of crisis.
It supports several devices and applications, including PC, Mac, IOS, Android, and Linux. It also guarantees a 30-day money-back guarantee.
Surfshark is excellent for streaming, provides a fast speed, and has unlimited connection. It also boasts an AES-256 bit encryption. It can connect to multiple servers at once and support any number of devices. Some downsides include additional in-app payments and limited enterprise support.
Astrill is a VPN that's known for its unique features. It's a superb VPN that works best in China since it has secure China-optimized servers.
It features a fast speed of connections, lots of security features, and P2P-optimized servers that work well for torrenting.
However, it can be inconsistent in performance and complicated to use. Some of its cons are its difficulty to set up, and it can also be expensive.
Windscribe is a low-cost VPN that also happens to be one of the best remote access VPNs for businesses. It's simple and has team management capabilities to help you run your remote office.
Windscribe has a large number of browser extensions to choose from. For example, the AutoPilot extension automatically determines the optimum server location for you based on your location. Other extensions, such as Split Personality, alter your user agent at random to avoid being fingerprinted.
With free and premium versions, Windscribe is a very cost-effective business option. Plus, the app is available for Windows, Mac OS, Linux, and iPhone.
Windscribe features a total of 63 countries to choose from. And its platform supports numerous applications such as Firefox, Opera, Chrome, Amazon Fire TV, Nvidia Shield, Kodi, DD-WRT, and many more.
It also features an unlimited number of simultaneous connections, split tunneling, a kill switch, and a money-back guarantee that lasts for 30 days.
Aside from these advanced features, Windscribe offers a +10GB/month free plan. It also unlocks a lot of applications such as Netflix, BBC iPlayer, Amazon Prime Video, and Disney. There are also flexible payment options to choose from.
However, some downsides for Windscribe are the lack of 24/7 live chat support and unblocking for Netflix USA.
For individuals seeking privacy and security, ProtonVPN is an excellent choice. It has a kill switch, DNS leak protection, and Tor-optimized servers, making it a perfect solution for those who want to keep their data safe.
There's also a free plan for those who want to try it out. Overall, ProtonVPN is an excellent choice for people seeking a reliable and security-conscious VPN service. It's also outstanding for newcomers and techies, with exceptional performance and speed.
For payment, both bitcoin and cash are accepted. As a downside, it can be a bit pricey. Manual setup is also needed for Mac and mobile devices.
If you're looking for a VPN that has versatile features, check out Hotspot Sheild. This VPN allows up to 25 device connections depending on your account. It's also compatible with Android, iOS, Windows, Mac, and Chrome.
Hotspot Shield's streaming capabilities and extensive server network are applaudable, but its logging policy could be further improved. In addition, it offers a 45-day money-back guarantee and 24/7 customer support.
On the downside, it's pretty expensive, there's no third-party infrastructure audit, and it has limited WireGuard support.
Employees can now easily use VPNs to access business resources while away from the workplace.
TunnelBear has won an Editors' Choice award for being one of the most straightforward and user-friendly VPNs accessible. In addition, employers can quickly provide employees VPN access with TunnelBear's team feature.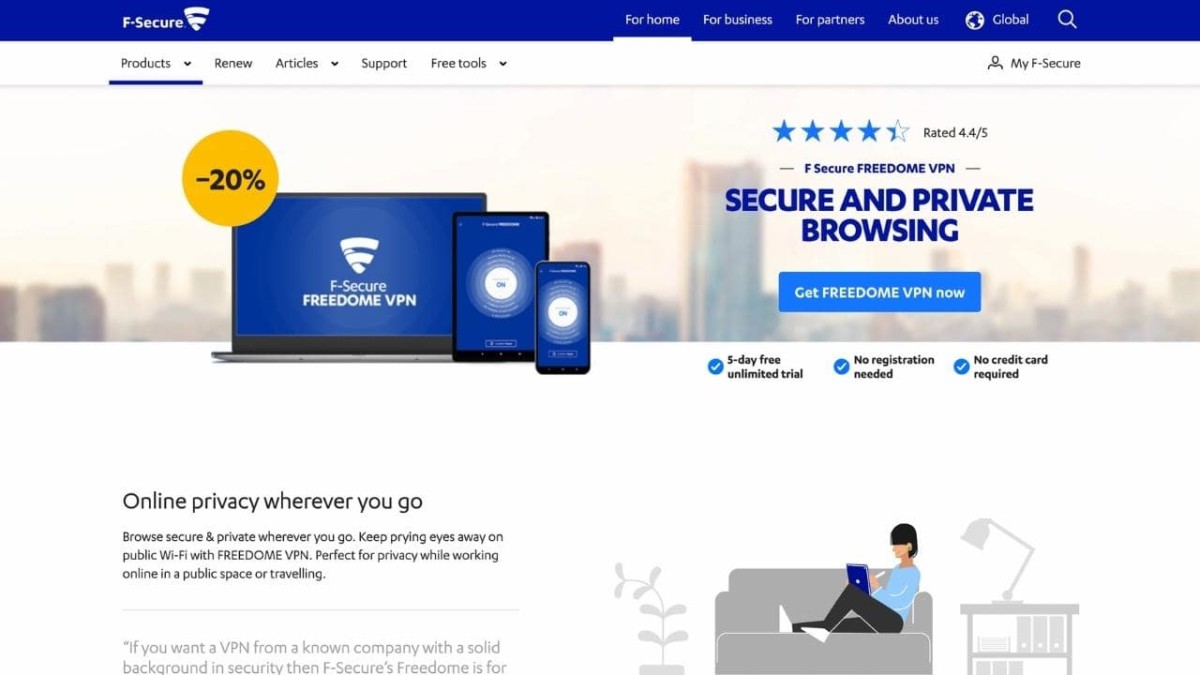 Freedome is a fast and reliable VPN service with servers in over 20 countries. It offers unlimited bandwidth and doesn't keep any logs of user activity. It's also compatible with all major platforms, including Windows, Mac, iOS, and Android.
Unlike some VPNs in the market, Freedome is cheap and affordable. And it has most of the features commonly needed by the general population.
The good thing about Freedome is that it's easy to set up and use. It doesn't require any configurations and has a user-friendly interface. It also offers a 5-day free trial and has a 30-day money-back guarantee.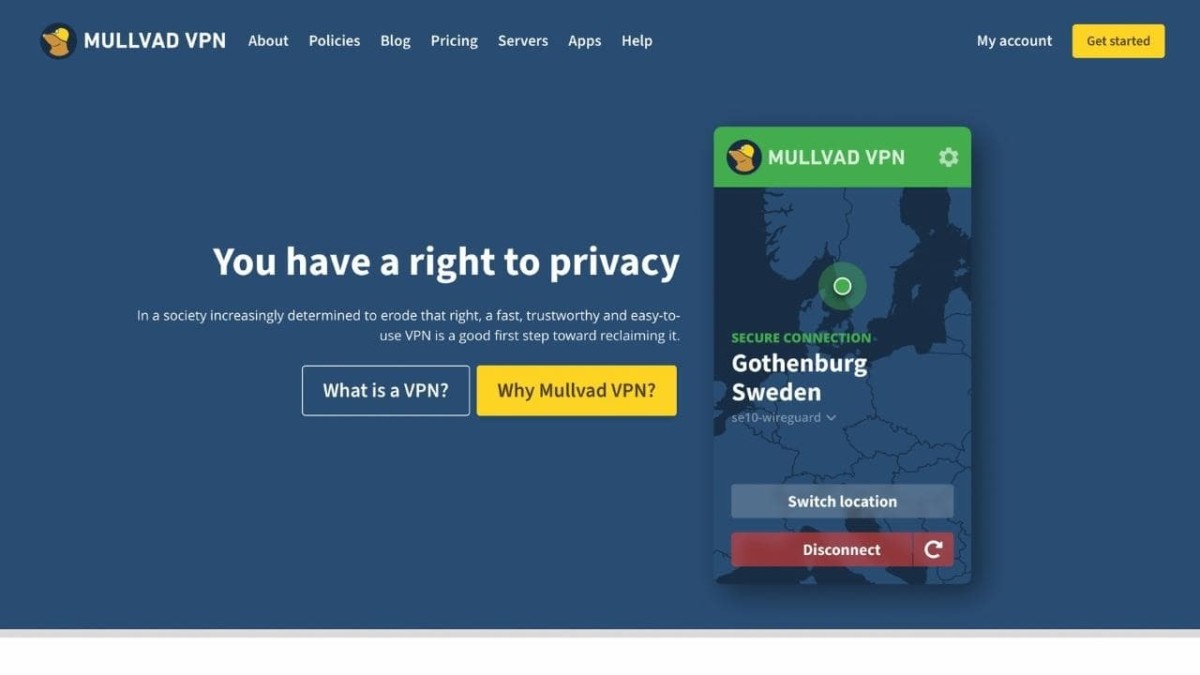 Mullvad is suited for employees working abroad because it offers adequate security, privacy, and unblocking features. It's also one of the most affordable providers, starting at only $5 per month.
Mullvad offers a unique feature called "WireGuard," a next-generation VPN protocol that promises better speeds and security. It's also one of the few providers that accept payment in cash.
Google Fi is affordable, offers good coverage, and has excellent customer service. One of the best features of Google Fi is that you can use your phone as a hotspot for other devices, which can be very handy when traveling.
However, the service only works with select phones and is unavailable in all countries. Nevertheless, Google Fi is worth considering if you're looking for an alternative to your current carrier.
It has a built-in VPN and no data overage fees. You can also use your Fi data in over 200 destinations.
VPN Unlimited, from the name itself, has a lifetime option to choose from. So it's really valuable and worth the price in the long term.
It's one of the most trusted VPN providers that allows you to unblock sites, protect your privacy, and prevent ISP throttling. Other features include unlimited bandwidth, a no-logs policy, 24/7 customer support, and compatibility with all major platforms.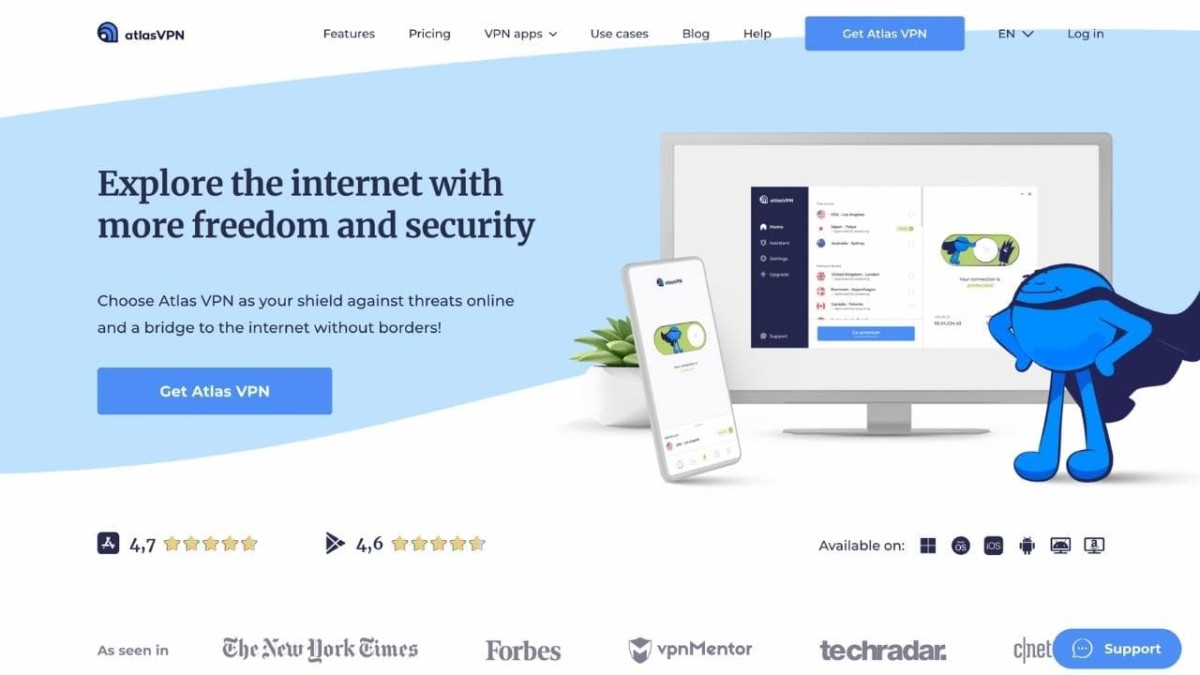 Atlas VPN is a quick, privacy-conscious, high-speed VPN service that lets you simultaneously secure all your devices. The service has over 750 servers in 40 countries, allowing users to access almost any service they need.
The VPN adheres to a true no-logs policy, which means it can't expose anything you do online even if compelled by law. It's also available for macOS, Windows, iOS, and Android, and consumers unhappy with the service have a 30-day money-back guarantee.
On the downside, it has no Linux or router support, and there are fewer locations to choose from than other VPNs.
CactusVPN is an excellent solution to keep your online activity safe and secure. They have a small network of 20 servers spread across nine countries that are both affordable and efficient. They can also be used to fake your location and gain access to restricted content in your area.
If you only need to spoof into your native country, CactusVPN is a decent choice. Their security is impenetrable, they keep no logs, and they use strong encryption and SmartDNS.
CyberGhost is a well-known and well-respected VPN that maintains zero logs. You won't be disappointed by their speed, security, and privacy features. They're also constantly working on their server network, with 7,100 servers spread throughout 90 countries.
Like the above VPN providers, CyberGhost supports all major operating systems, including Windows, Android, iOS, and Mac. It also supports browser extensions, Linux software, Smart TV apps, and more.
GoodAccess provides cutting-edge traffic encryption and online threat protection.
The service includes programs for Windows, macOS, Linux, iOS, Android, and Chrome OS, as well as a free business VPN tier.
It can be configured with on-site gateways to provide a secure tunnel for all internal business traffic crossing the internet to other corporate sites. GoodAccess also offers various services, ranging from a free basic VPN to complete corporate application controls.
Encrypt.me values security. It can also be used on multiple devices, offers good performance, and is simple to use. Security features include DNS protection, an auto-secure function, content filtering, and private endpoints. Pricing is flexible and based on the number of team members.
HideMyAss is an easy-to-use VPN service that offers a 7-day free trial and a 30-day cancellation policy. It has 940+ servers in 280+ locations spread across the globe.
HideMyAss is an excellent option for multi-device connectivity as it offers simultaneous connections for up to 5 devices. Some pros of using this VPN are its fast speeds to accommodate streaming, user-friendliness, strong encryption capabilities, and affordability.
IPVanish is a VPN service provider based in the United States with over 1,300 servers (and counting) in over 75 countries. P2P sharing and torrent downloads are supported across many devices. It uses high-end AES 256-bit encryption and protocols like OpenVPN and SOCKS5.
The one significant disadvantage is IPVanish's poor customer service. The absence of live chat can detract from the user experience, especially in a crisis.
Overall, IPVanish is an excellent VPN service for those seeking privacy and security at a low cost. It's ideal for streaming and torrenting because it has high-end encryption and a vast server network.
IVPN is very consumer-oriented. Their service stands out for its inexpensive cost and many server locations. Port forwarding and a multi-hop connection option are also included. 
For teams, IVPN has a tiered pricing system. The first five seats will cost you $50 per month or $500 annually. This is scalable up in ten-seat increments, with 91-100 seats available for $500 per month or $5,000 per year. It's notable because you're not paying per month or per person. Also, customized plans for groups of more than 100 individuals are available.
OpenVPN Access Server is open-source software that uses a virtual private network. The product is user-friendly, offering a cost-effective and simple-to-use solution for secure data transmission over the internet. The product's main features are security and encryption, which can be controlled via a simple web interface.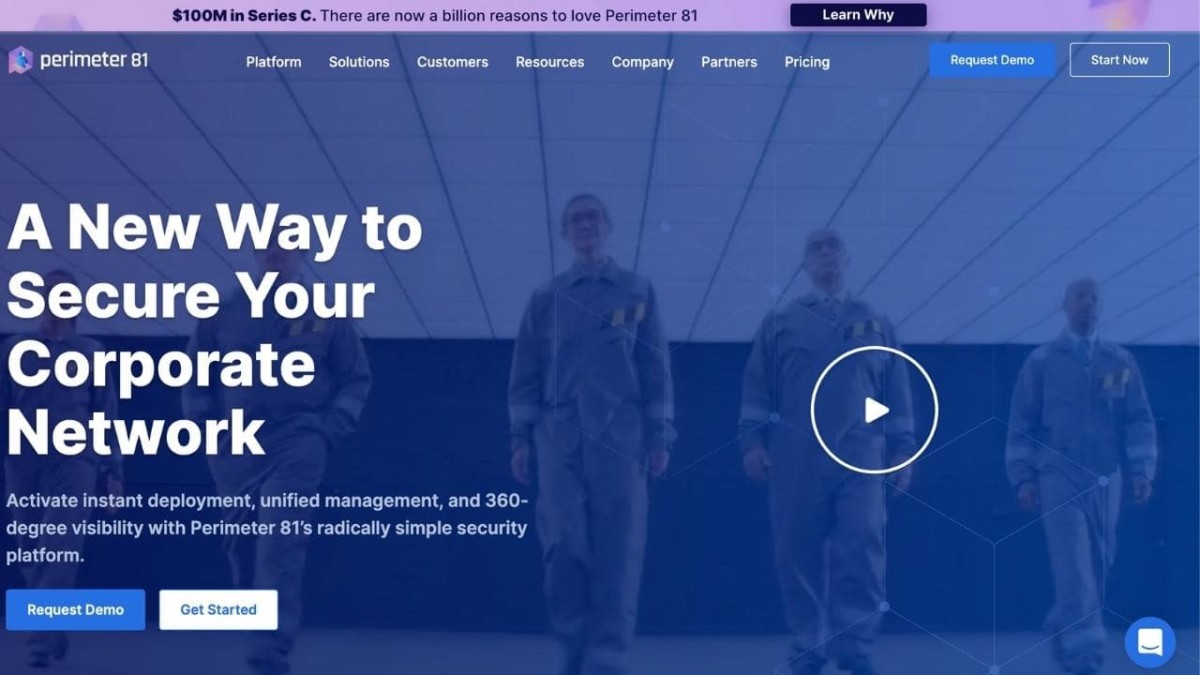 Perimeter 81 is a cloud-based VPN service designed specifically for enterprises. It has a high level of performance and offers quick connection speeds. It has more than 700 server sites all over the world in 40+ locations, making it accessible to users.
It also features programs for Windows, Mac, iPhone, Android, and Chrome, as well as two-factor authentication for added security. And it has a money-back guarantee of 30 days. However, it's a bit more pricey than other VPN services.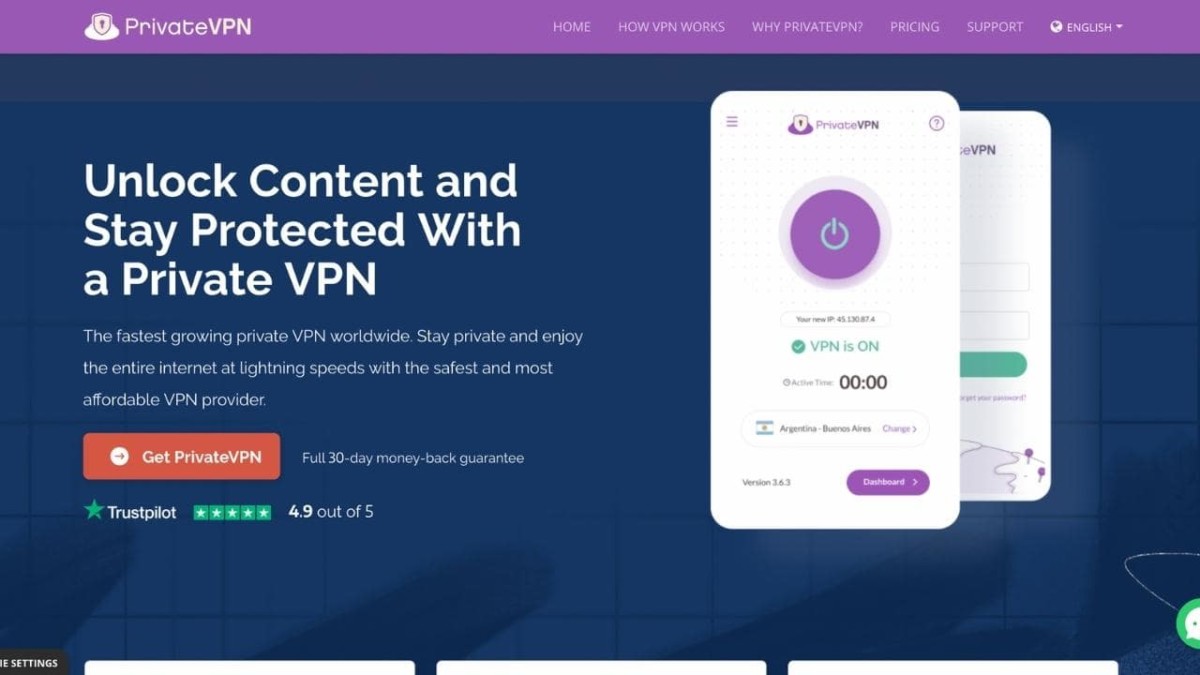 Private Internet Access (PIA) is popular because of its affordability and ease of use. It also has several anonymous payment choices, an extensive network of servers in over 80 nations, proxy routing, and a kill switch.
However, it's not the most secure VPN compared to others, and it doesn't provide dedicated IP addresses. Some users also report buffering while streaming.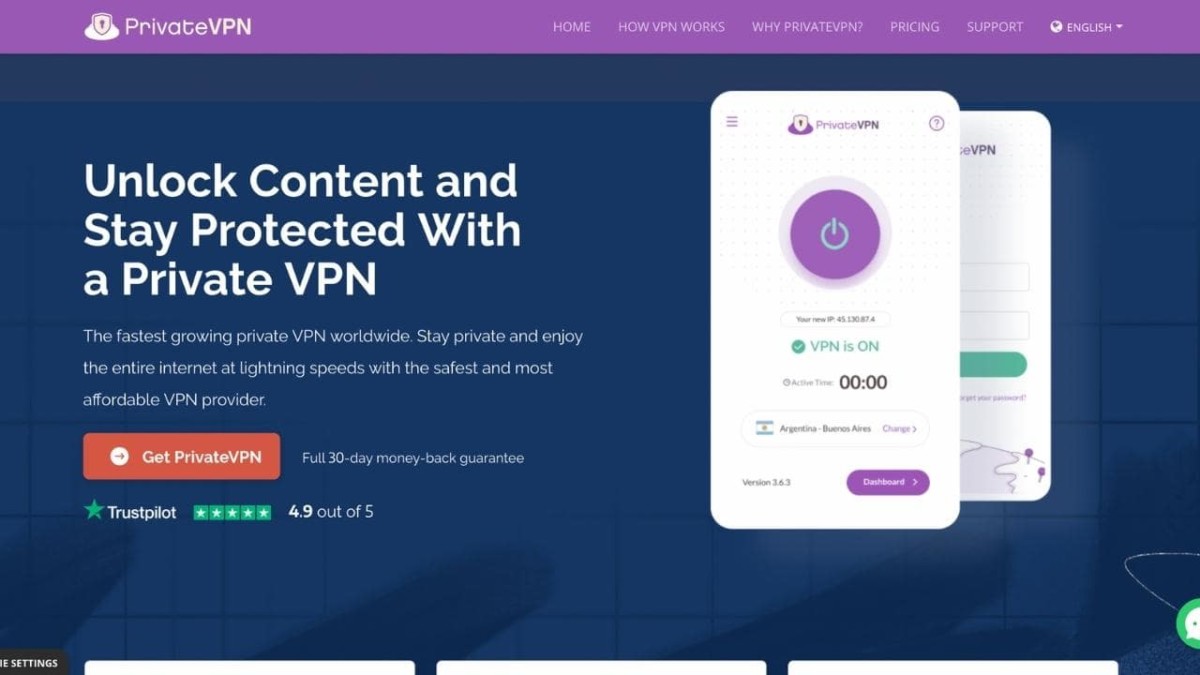 PrivateVPN is a modest yet dependable VPN service that's often overlooked. It offers advanced privacy features and can bypass censorship in countries like China. It's also quick and secure, making it ideal for streaming videos.
It's compatible with PC, Mac, iOS, Android, and Linux. Plus, it offers a money-back guarantee of 30 days. It also has excellent speeds and military-grade encryption while having no logs whatsoever.
Some downsides are the kill switch is a Windows-only feature, and their server network is small.
PureVPN is based in Hong Kong with 760+ self-managed servers spread across 141 countries. It's data-retention-free and has several features, including multi-platform support, pre-configured browsing modes (streaming, P2P, privacy, and anti-censorship), and five simultaneous connections.
There's also a kill switch, IPv6 leak prevention toggle, split tunneling, port forwarding, and a boatload of other features like antivirus, DNS content filtering, malware shielding, and app blocking. Each option is fully customizable, and the program's interface is simple to use.
Its monthly plan is priced at $11, which goes to $54.7 bi-annual and $78 in a 2-year subscription. Bitcoin is accepted, and a 7-day refund policy is on offer. Also, their 3-day subscription costs $2.5.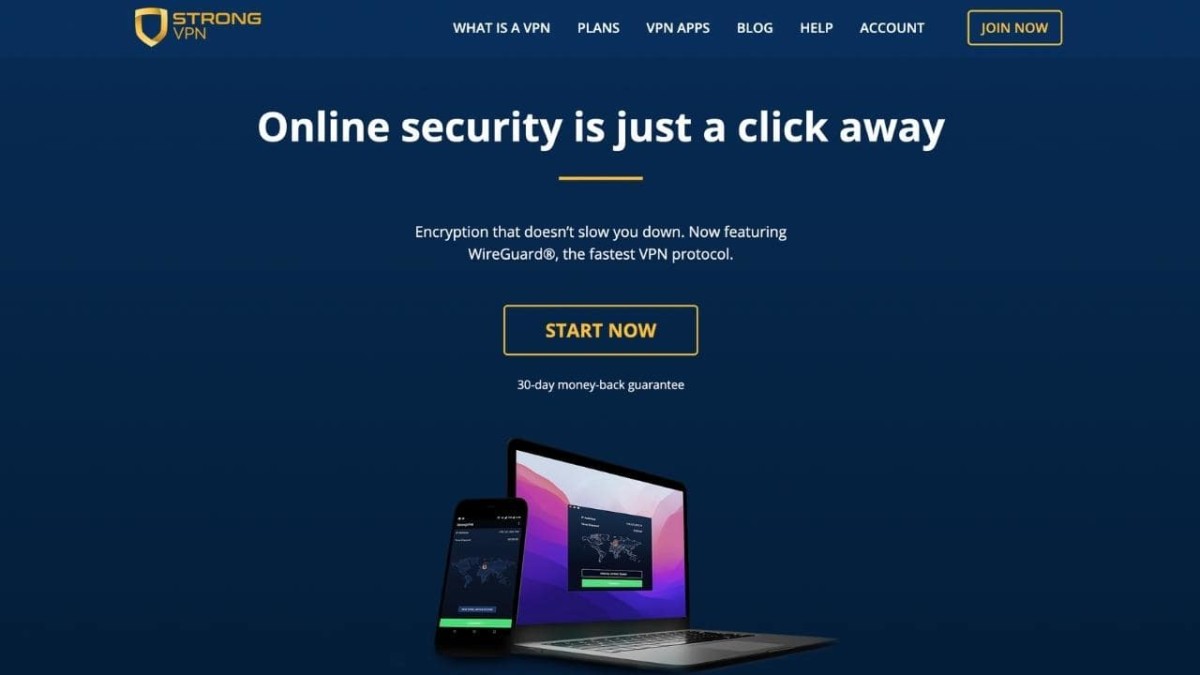 StrongVPN is perfect for people living in China because they offer good security and a zero-logs policy. In addition, they support 5 simultaneous connections and SmartDNS, which allows users to unblock Netflix and BBC iPlayer.
TorGuard is a fantastic option for expert configuration. You should never have trouble finding a reliable connection because of the large number of servers available – about 3,000 servers in more than 50 locations.
Nonetheless, our tests indicated merely average performance with some latency spikes. Still, the speed tradeoff can be worth it if you have many options for setting up your VPN on any OS.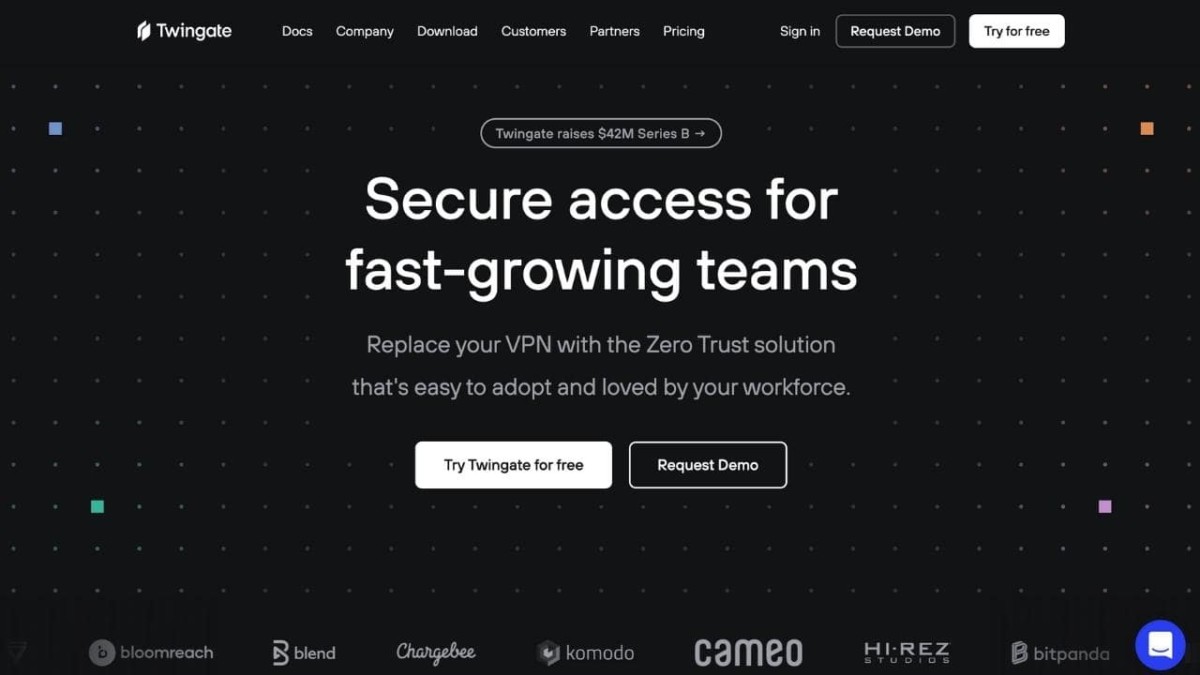 Twingate is another excellent VPN service that offers a variety of features to its users.
One of the best things about Twingate is that it offers a free trial. This is a great way to try out the VPN and see if it's right for you before committing to a paid subscription.
It's a great choice for those looking for a VPN that offers fast speeds and reliable connections. The service is also very user-friendly, so it's an excellent option for those new to VPNs.
VyprVPN is a fast and secure VPN service with business-oriented solutions. It has several security features, including enterprise-grade encryption, that help keep team members safe from hackers. They also enable users to bypass firewalls and access previously restricted content.
They offer a free 3-day trial and a wide array of server locations.
How to Set Up Your VPN
VPNs can seem daunting to set up, but it's actually straightforward. The basic steps are:
Select a provider

Download the app

Log in

Select a server
 You're now protected and can browse, download, and stream with peace of mind.
Tips When Using a VPN for Remote Work
1. Choose a Reputable VPN Service
Ensure that your VPN is reputable and won't be traced easily. There are many free VPNs out there, but not all of them are created equal. Some VPNs, especially free ones, have been known to sell user data or show ads, which can be frustrating and dangerous.
To avoid this, learn about a VPN before you download it. Then, check reviews from trusted sources to make sure that the VPN is well-reviewed and safe to use.
2. Authentication
Either in the form of a One-Time Password (OTP) or an authenticator app, we recommend using a VPN with multi-factor authentication. This adds an extra layer of protection, making it harder for someone to hack into your account.
When you use an authenticator app, a new code is generated every 30 seconds. This means that even if someone somehow manages to get hold of your password, they won't be able to log into your account as the code will have changed by the time they try.
OTP codes are also only valid for a short time, so if someone manages to intercept your code, they won't be able to use it.
3. Deployment
The VPN service should have an easy-to-use interface, and its deployment process should also be simple. Ideally, you should be able to download the VPN app and be up and running in a matter of minutes.
At the very least, the process should be straightforward and not require technical expertise. The best VPN providers will also offer detailed instructions and 24/7 customer support if you run into trouble.
Frequently Asked Questions
1. Can I Use a Free VPN for Remote Working?
Not recommended. When searching for a VPN, you should avoid free options and instead choose a commercial service. Paid companies are more dependable and give a better user experience. They're also less likely to track your online activities or show you advertisements. And they usually have bigger data caps and fewer connection difficulties.
2. Are There Any Reputable Free VPN Services?
While free VPNs can be helpful in specific activities such as streaming or gaming, they're not always as secure as paid VPNs. This is because it can be difficult to verify whether or not a free VPN offers the degree of security it claims.
Plus, free VPNs tend to have fewer functions and servers than premium VPNs. So using a respected paid supplier is the safer option.
3. Why Should I Use a VPN When Working Remotely?
A VPN will encrypt and secure your internet connections. Having a VPN when working from home is critical to protect yourself from cyberattacks.
Because it encrypts all traffic traveling to and from the devices you've installed it in, no one will be able to read your data. Government authorities or your internet service provider won't be able to eavesdrop on you.
A VPN is also helpful in getting around content restrictions in some countries, as well as accessing apps and websites that'd otherwise be restricted.
4. Are All VPNs the Same?
There's a distinction between consumer and enterprise VPNs.
Individuals requiring extra security, such as when using public Wi-Fi, can benefit from consumer VPNs. On the other hand, business VPNs provide much more, including remote workers' scalability.
5. What's the Difference Between a Proxy Server and a VPN?
A proxy server is an internet gateway that provides some amount of anonymity and security. It can assist in tracking down malware infections and safeguard networks from malicious traffic. They do not, however, secure data in transit. For added security, several firms combine proxy servers and VPNs.
6. What Is Encryption?
Encryption is the process of converting data into a cryptographic encoding that can't be decoded without a key. Without the correct key, unauthorized parties will have difficulty decrypting encrypted data.
7. What Is Split Tunneling?
Split tunneling allows a remote VPN user to connect to a public network, such as the internet, while still having access to VPN resources. This prevents enterprises from overburdening their bandwidth by growing VPN connections.
Split tunneling can be accomplished in a variety of ways, but the most common is through the use of firewalls. Tunneling across a firewall usually necessitates some client and server settings.
8. Does a VPN Use Data?
Yes, even when the data is encrypted, bandwidth is consumed. The amount of data used varies depending on the protocol, encryption strength, and other factors.
9. What Is a VPN Client?
A VPN client is a software program that allows you to connect to a VPN server and access the VPN services it provides. This can be useful for secure, encrypted communications and for bypassing geographic restrictions on content.
10. What Is a VPN Server?
A VPN server acts as a gateway between the user's device and the internet, allowing them to browse the web anonymously and securely. When a user connects to a VPN server, their traffic is routed through the server before it reaches the internet, meaning that their IP address and location are hidden from any website or service they visit.
It helps with keeping your browsing habits private and your identity hidden online. By routing your traffic through a VPN server, you can ensure that your data is encrypted and your IP address is hidden.