Note: This post may contain affiliate links which means if you click on a link and purchase an item, we will receive an affiliate commission at no extra cost to you.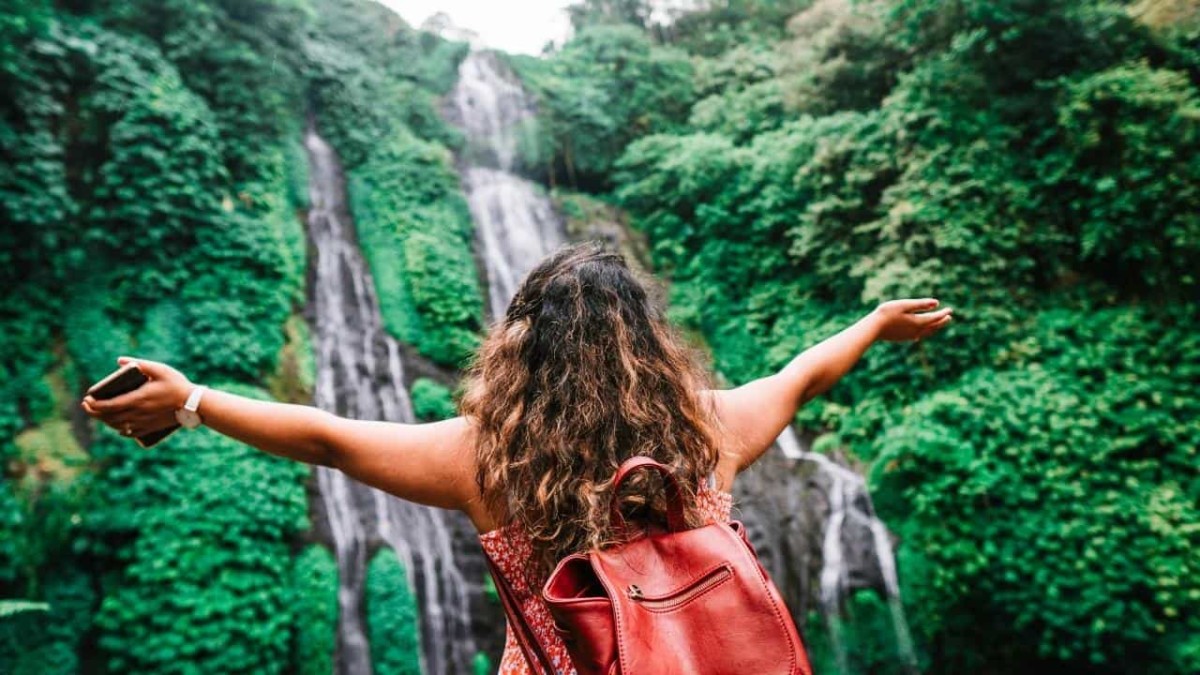 If you're looking for an adventure in May this year, you're in luck. There are many great places to travel to that will offer an unforgettable experience.
Here Are 25 of the Best Places to Travel in May
1. Nepal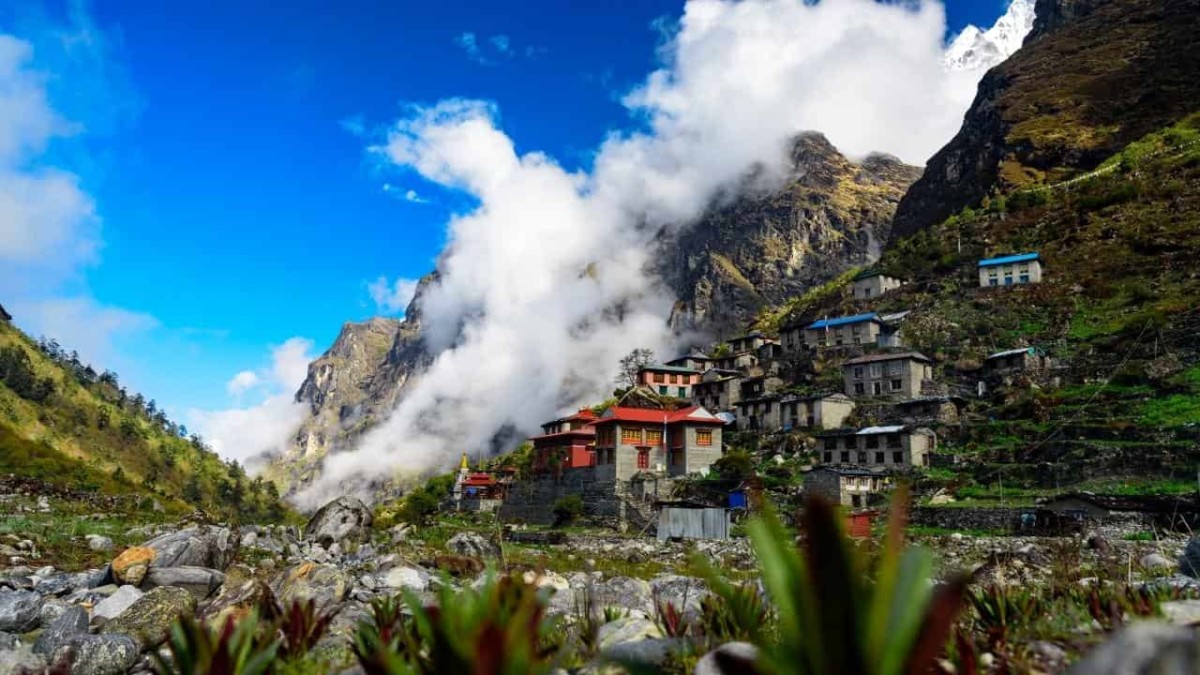 Home to eight of the world's ten tallest mountains, including Mount Everest – the highest point on Earth, Nepal is a land of extreme natural beauty. It's a country of stunning scenery, friendly people, and a rich culture.
In May, spring will be coming to an end, leading to warmer temperatures that are ideal for trekking and other outdoor activities.
Walking Nepal's Annapurna Circuit is one of the most popular treks in the world. This long-distance hiking trail that could last 12 to 21 days takes you through some of the most beautiful views on Earth, including alpine meadows, forests, and villages.
And to get the most out of the experience, you have to plan the time of the year right to hike the trail during the most ideal weather conditions. For the Annapurna Circuit, these months are April, May, October, and November.
If you're not up for a multi-day hike, there are still plenty of shorter trails that are perfect for day hikes. One of the best places to start is Pokhara, which has several easy and moderate trails that lead to beautiful waterfalls, gorges, and lakes.
2. Botswana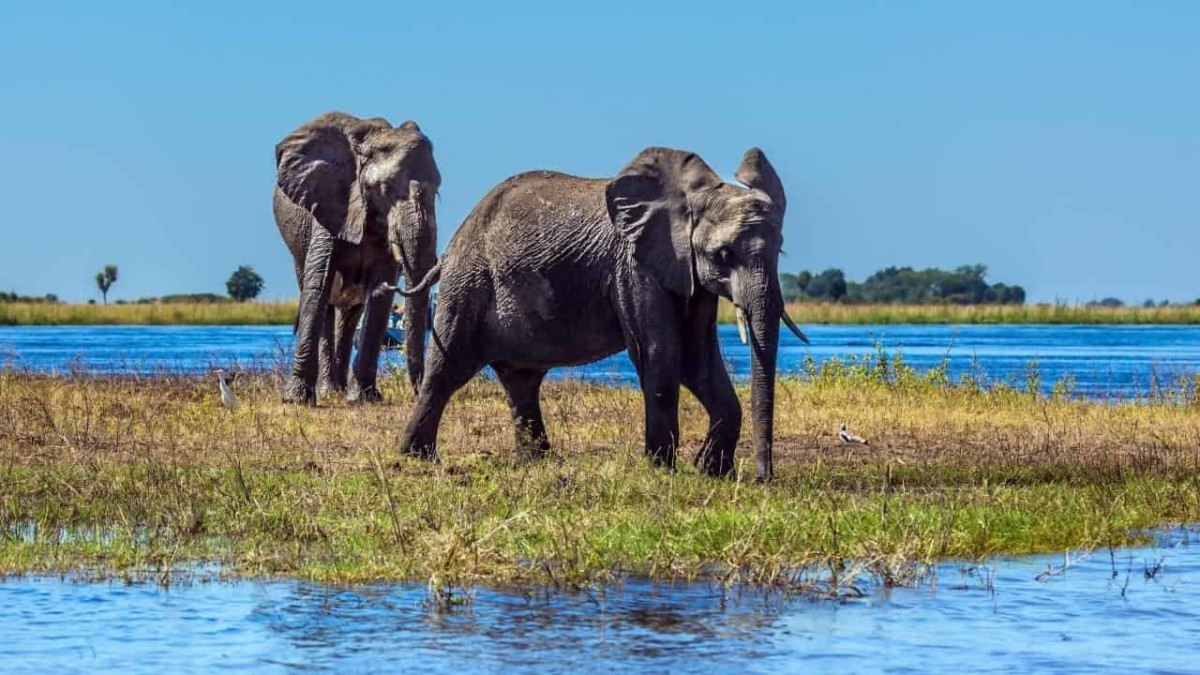 Botswana is a landlocked country in southern Africa, famed for its wildlife and national parks. It's home to the Okavango Delta, one of the world's largest inland deltas, which is teeming with animal life.
If you visit in May, you'll get to see wildlife in abundance. This month is the start of the dry season; with it, the animals are easier to spot as they congregate around waterholes. Many migratory species can be seen during this time of year.
The Okavango Delta is an excellent place to start your safari. On a game drive or walking tour, you're likely to see elephants, buffalo, lions, and leopards. If you're lucky, you might even spot a cheetah or a rhinoceros.
Botswana is also home to many bird species, including the African fish eagle, the kori bustard (the heaviest flying bird in the world), and the lilac-breasted roller. So May is a great time to go birdwatching, as many species nest at this time of year.
If you're a wildlife enthusiast looking for a genuinely magical safari experience, Botswana is the place to go.
3. Kakadu National Park, Australia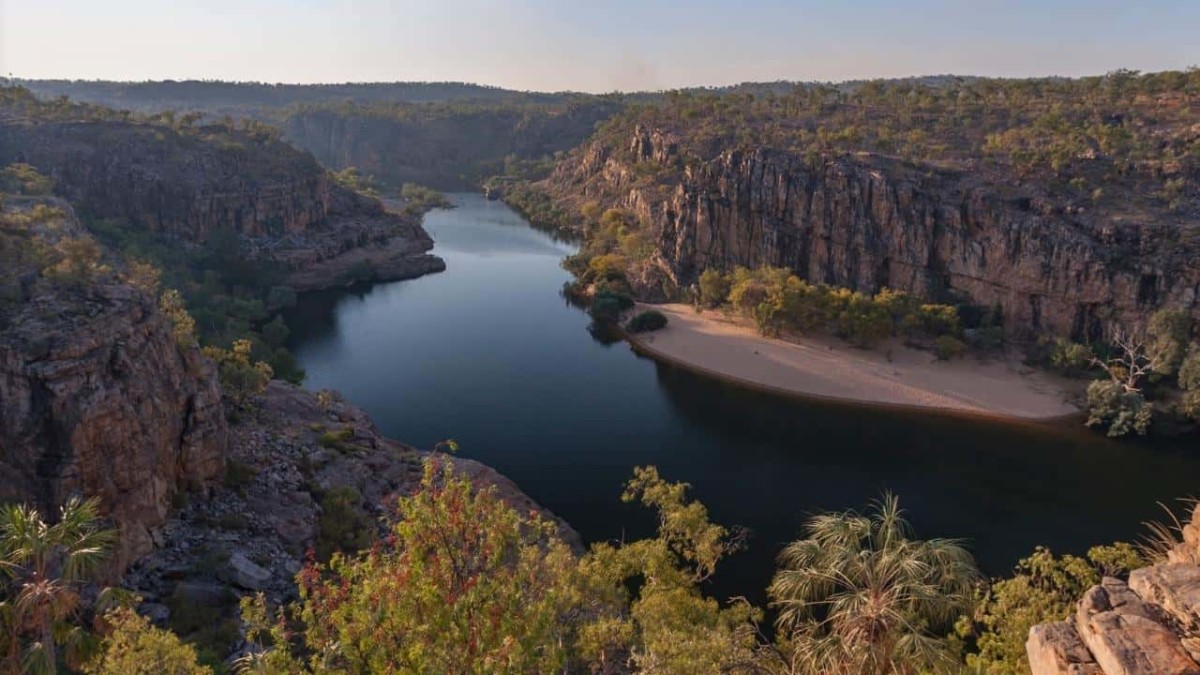 Kakadu National Park is a World Heritage Site in the Northern Territory of Australia. It's home to an incredible array of plant and animal life, and it's a great place to learn about Aboriginal culture and history.
This part of Australia has a tropical climate, so the dry season is the best time to visit. May, in particular, is a great month because it's the start of the dry season but falls just before the school months when everything gets packed.
Keep in mind that the Kakadu National Park is a vast area, so you'll want to plan your trip and choose your activities carefully. Here are some highlights:
Aboriginal Culture and History:

Kakadu National Park is home to some of the oldest Aboriginal rock art in the world. There are also numerous archaeological sites throughout the park.

Hiking and Nature Walks:

There are dozens of hiking trails of varying difficulty levels. You can also go birdwatching, explore waterfalls, and swim in plunge pools.

Wildlife Viewing:

Kakadu is home to various animals, including saltwater crocodiles, wallabies, and dingoes. There are also several places where you can go on safari-style wildlife tours.
4. Machu Picchu, Peru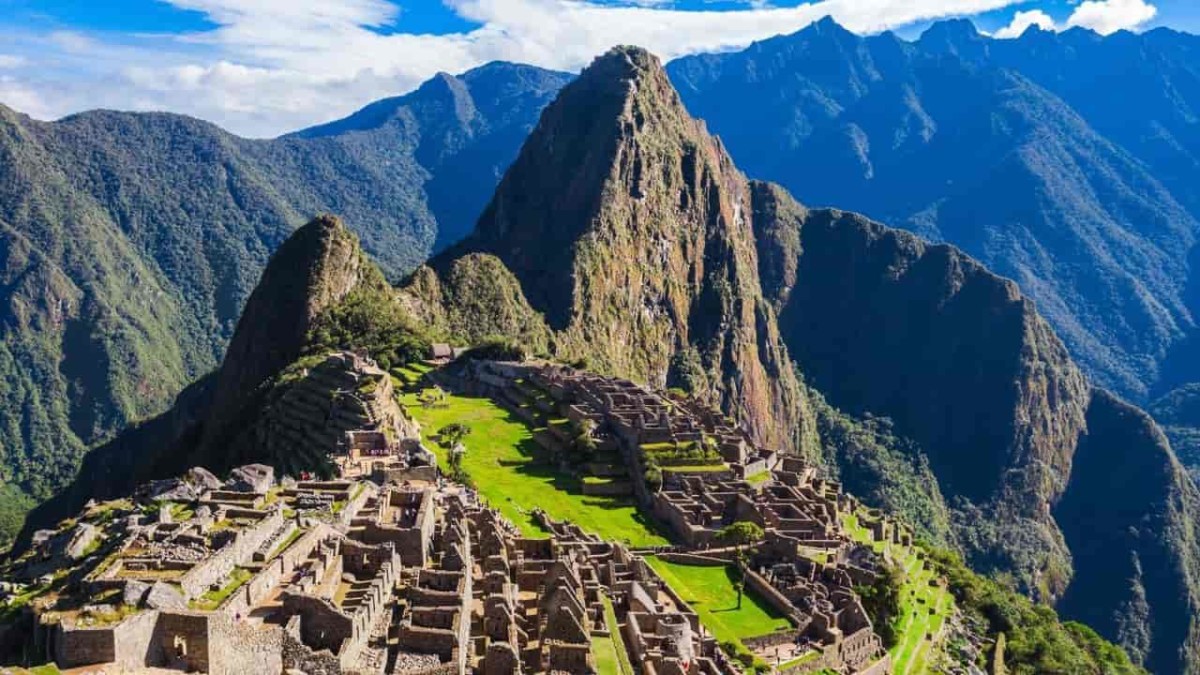 Perched high in the Andes Mountains, the ancient Incan citadel of Machu Picchu is one of the most popular tourist destinations in the world. And for good reason – it's simply an incredible place, offering stunning views of the surrounding valleys and mountains.
If you're considering visiting Machu Picchu, May is an ideal time to go. The warm and dry weather makes for comfortable conditions for exploring the site and hiking nearby.
Remember that Machu Picchu is almost always teeming with tourists, so planning your trip in advance is essential.
5. Norwegian Fjords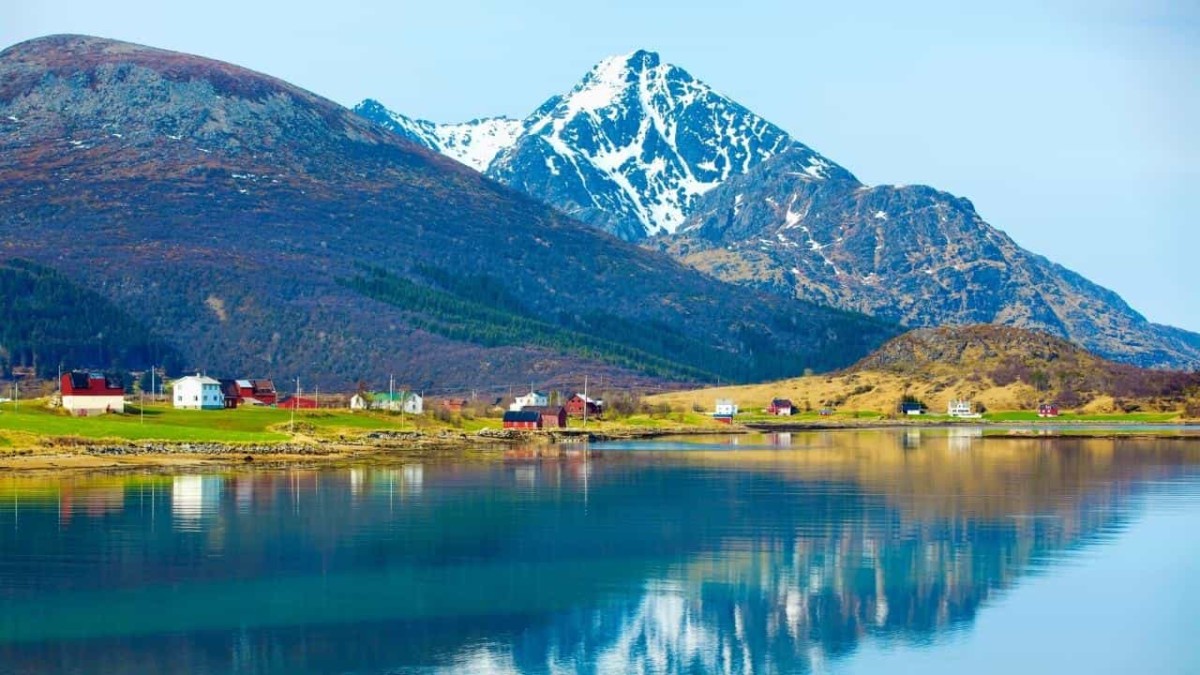 Majestic and serene, the Norwegian fjords are some of the most beautiful places on earth. These inlets, carved out by glaciers over thousands of years, are home to towering mountains, pristine waters, and picturesque villages.
In May, the snow is melting, and the wildflowers are in bloom, providing a beautiful backdrop to the sparkling water. It's an idyllic place to spend a spring day, and there's no better way to experience it than by taking a boat tour.
There are many fjords to choose from, but some of the most popular include the Geirangerfjord, the Nærøyfjord, and the Lysefjord. Each has its unique beauty, and there's something for everyone to enjoy.
6. Scottish Highlands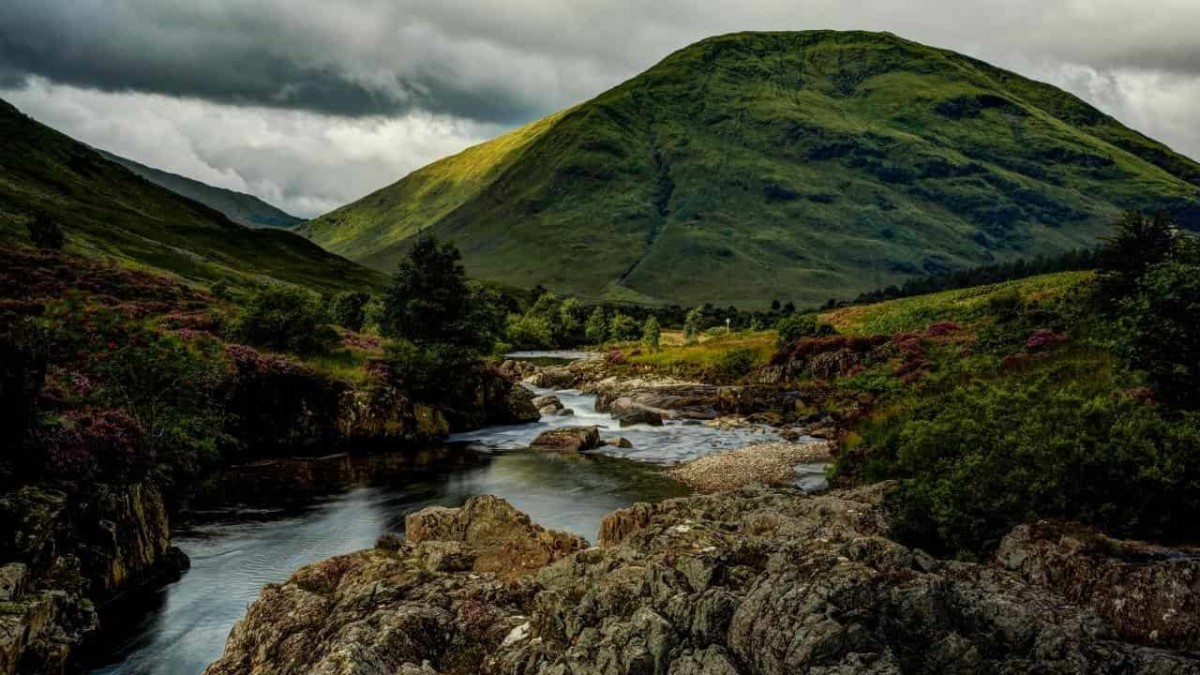 To get the best weather when visiting the Scottish Highlands, visit in May. The days start to get longer, and the weather warms up — making it the perfect time to explore.
This rugged and remote region is home to towering mountains, pristine lakes, and rolling hills.
The Highlands offer a wide range of activities, from hiking and mountain biking to golf and fishing. There are also many scenic drives, so you can take your time exploring the area.
7. Ottawa, Canada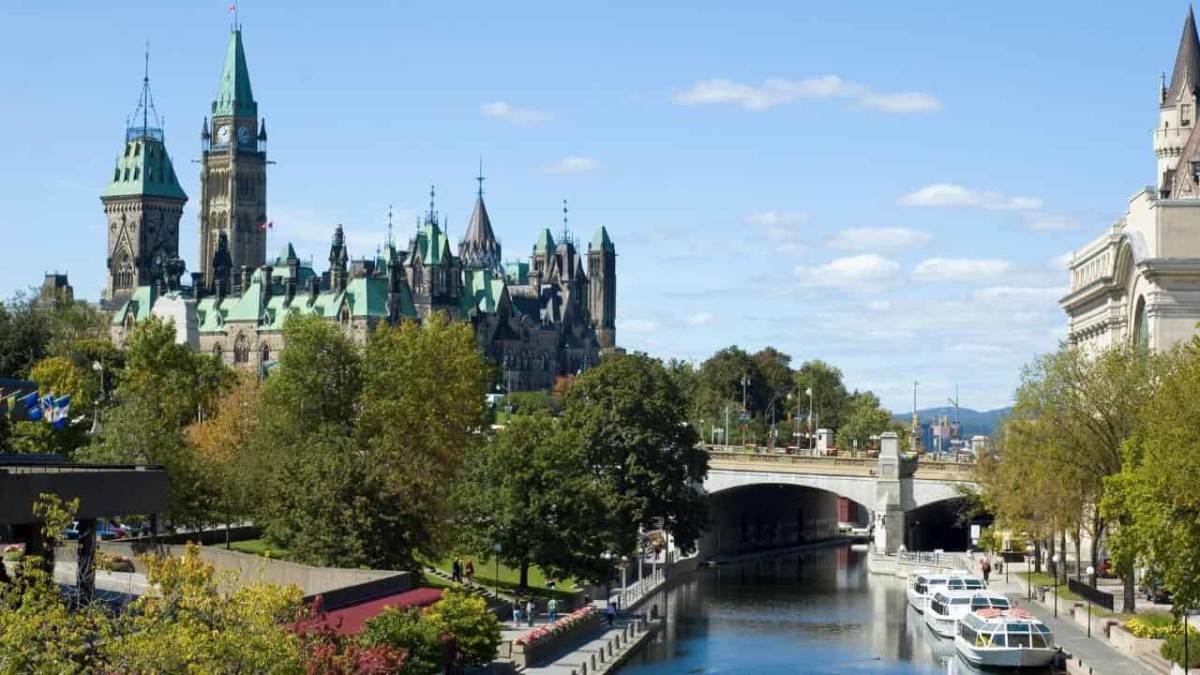 Ottawa, the capital of Canada, is a beautiful city on the Ottawa River. It's known for its many museums, art galleries, and lively nightlife scene.
It's a beautiful city to visit in May. The springtime weather is perfect for enjoying the outdoors, and there are plenty of fun activities and attractions in the city. Some highlights include visiting Parliament Hill and walking along the Rideau Canal. Ottawa is also home to some great restaurants and cafes, so be sure to check out the local cuisine.
8. Athens, Greece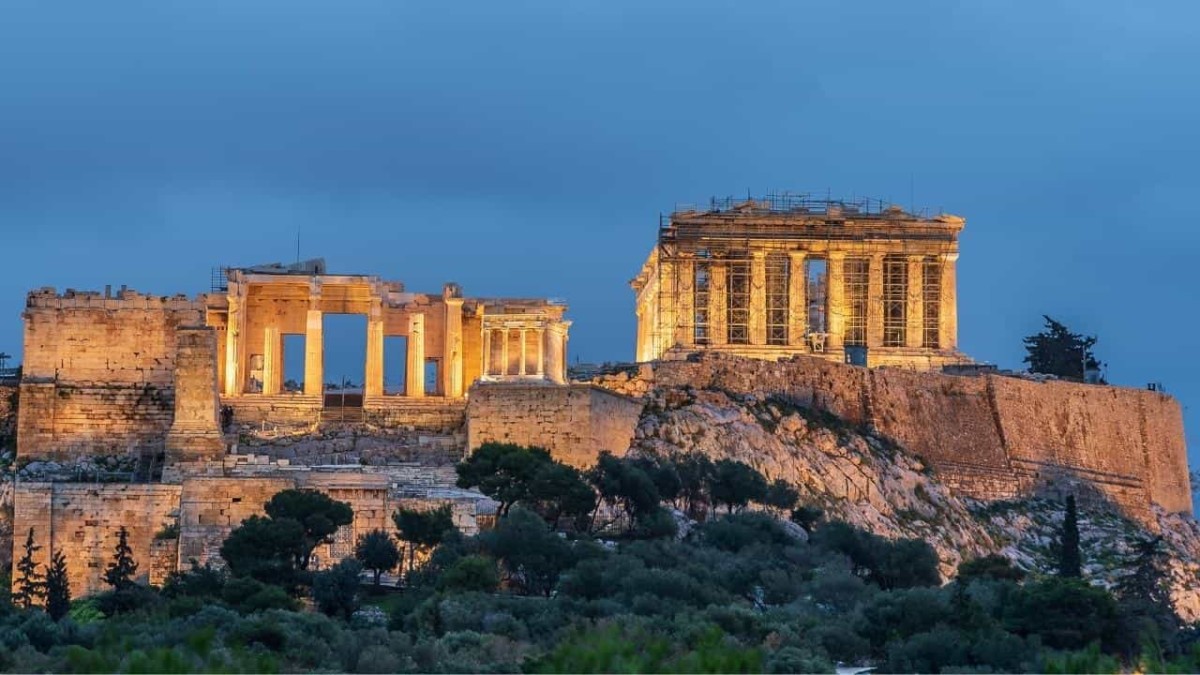 If you're looking for a beautiful and ancient city to explore, there's no better destination than the Greek capital of Athens, one of the oldest cities in the world. With its stunning architecture and centuries-old ruins, it's a must-see for history lovers. And if you're looking for some relaxation time by the sea, the country's southern coastline is only a short drive away.
May is an ideal time to visit Athens, as the month falls within spring and the weather is usually agreeable. You can expect plenty of sunshine, great for exploring the city's sights. It's also less crowded than usual, as many tourists visit during summer.
When in Athens, be sure to visit the Acropolis, the Parthenon, and the Temple of Zeus. You can also take a day trip to one of the nearby islands, such as Mykonos or Santorini.
9. Yellowstone National Park, USA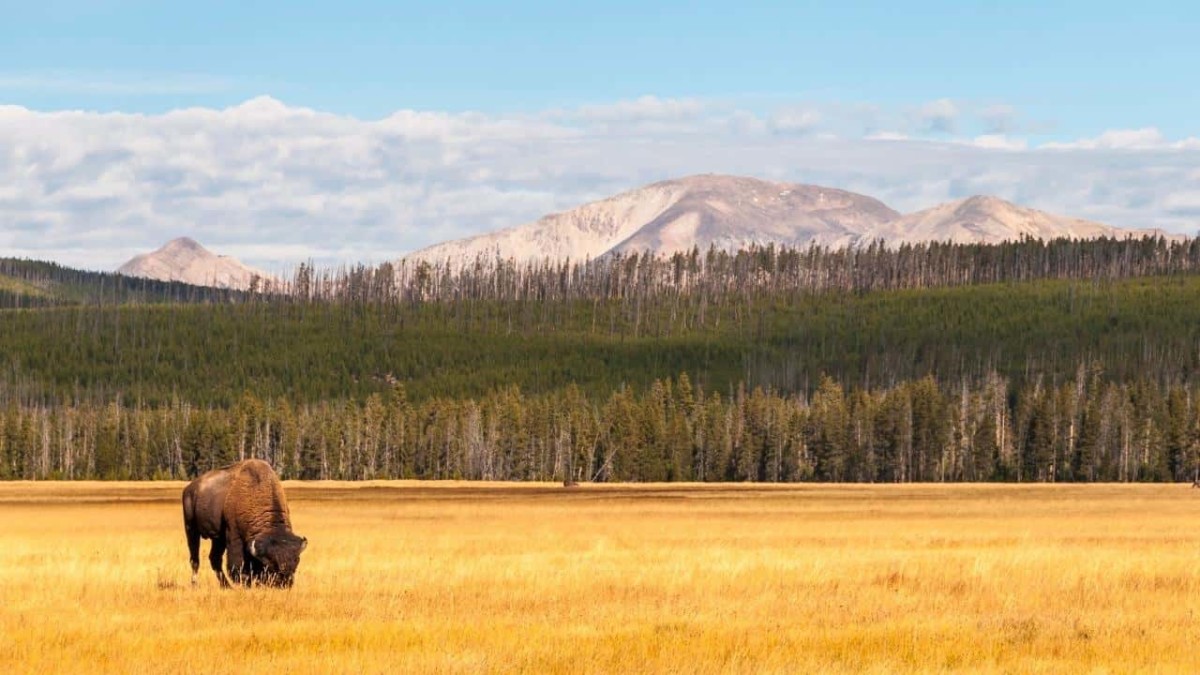 Yellowstone National Park is one of the most popular tourist destinations in the United States. The park is simply stunning, home to many geothermal features and hundreds of animal species.
You must visit the place if you're looking for an incredible outdoor adventure. You'll be able to explore vast forests, bubbling geysers, and thundering waterfalls, all while enjoying the fresh mountain air. And if you're lucky, you may even see some wildlife grazing in the meadows or crossing the roads.
May is the perfect time to visit the park to avoid the crowds and enjoy mild weather. This shoulder month offers fewer road closures and little to no traffic.
10. Florence, Italy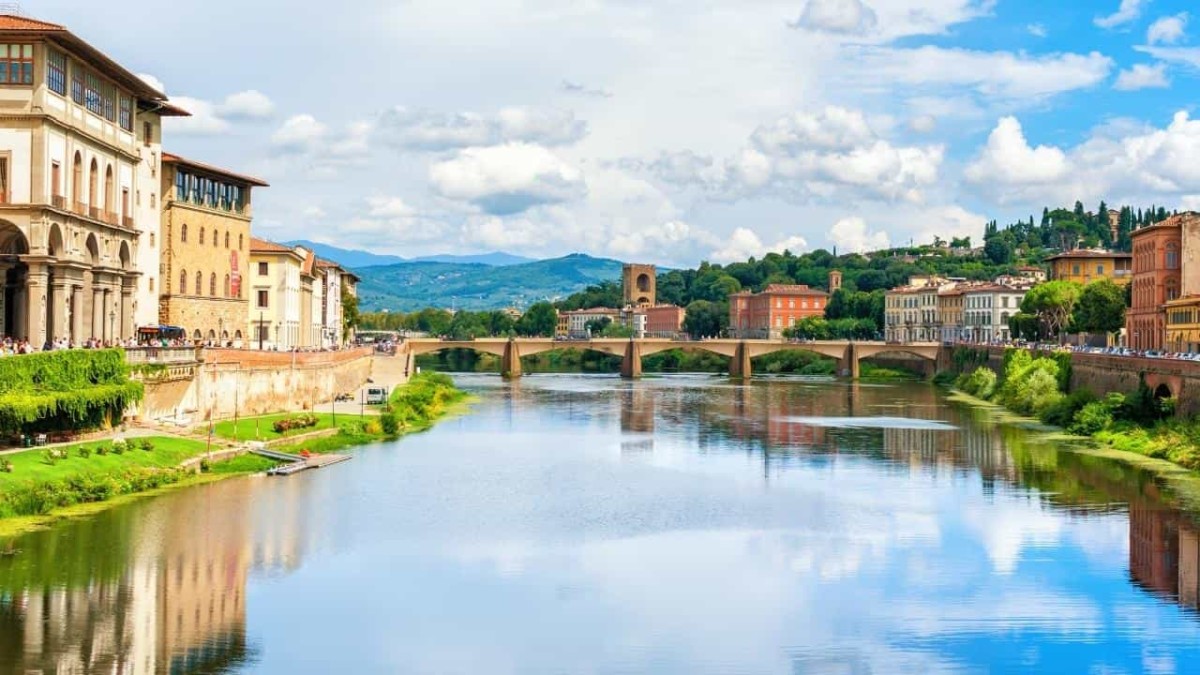 To experience the true beauty of Florence, you need to visit during May, when the flowers are in bloom and the city comes alive with festivals.
Located in Tuscany, it's one of the most beautiful cities in the world and home to some of history's most iconic art and architecture, from Michelangelo's David to the Duomo. It's the place to go if you're looking for a vacation that will take your breath away.
Some sights you won't want to miss include the Ponte Vecchio, Giotto's Tower, and the Baptistery of Saint John. For a truly romantic experience, take a gondola ride down the Arno River at sunset.
Florence is also home to some excellent restaurants. You can enjoy a meal of traditional Tuscan cuisine or try something different from all around Italy.
Keep in mind that with great popularity comes great crowds, and during peak season, it can be challenging to find a moment of peace in this picturesque city. So plan your trip and book your stuff in advance to avoid the rush.
11. San Juan, Puerto Rico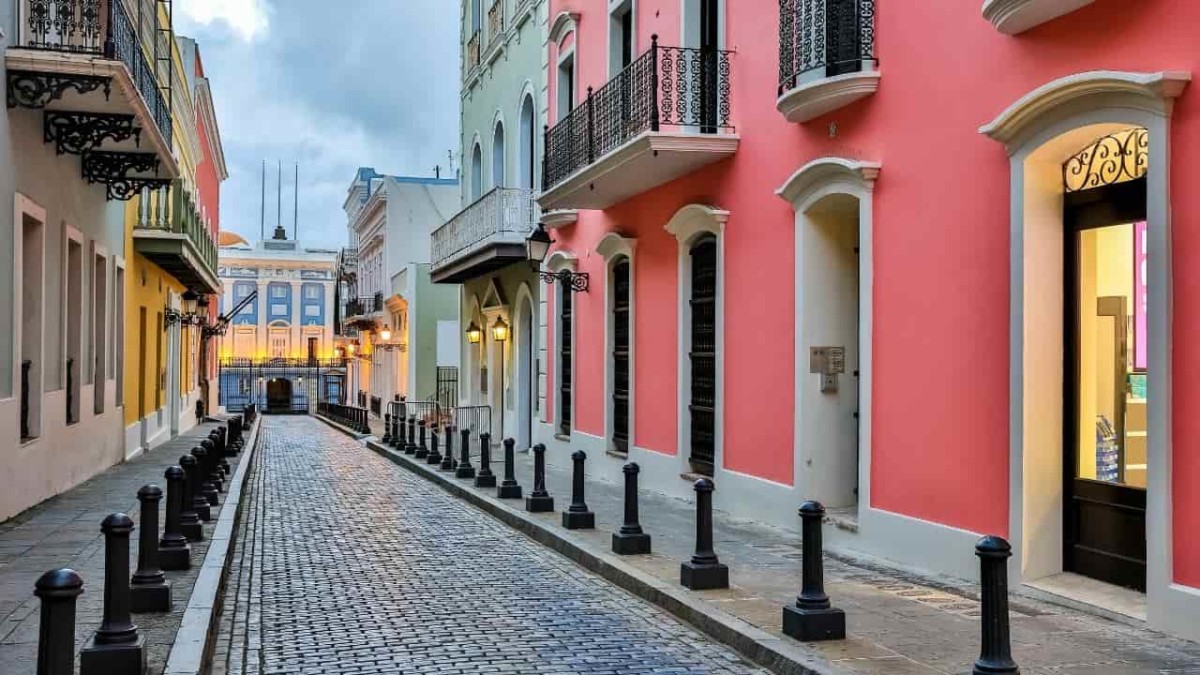 Bask in the sun and enjoy the gorgeous beaches of San Juan, Puerto Rico, in May. This is the perfect time to visit if you're looking for a relaxing ocean destination with beautiful weather.
The island enjoys springtime during this month, with temperatures rarely reaching the high 80s. And since it's off the beaten path, you won't have to deal with hordes of tourists.
San Juan is a vibrant city, famous for its many resorts, restaurants, and historical sites. It has beautiful beaches, exciting museums, lively nightlife, and exquisite parks. You'll also find plenty of restaurants serving up delicious Caribbean cuisine.
12. Barcelona, Spain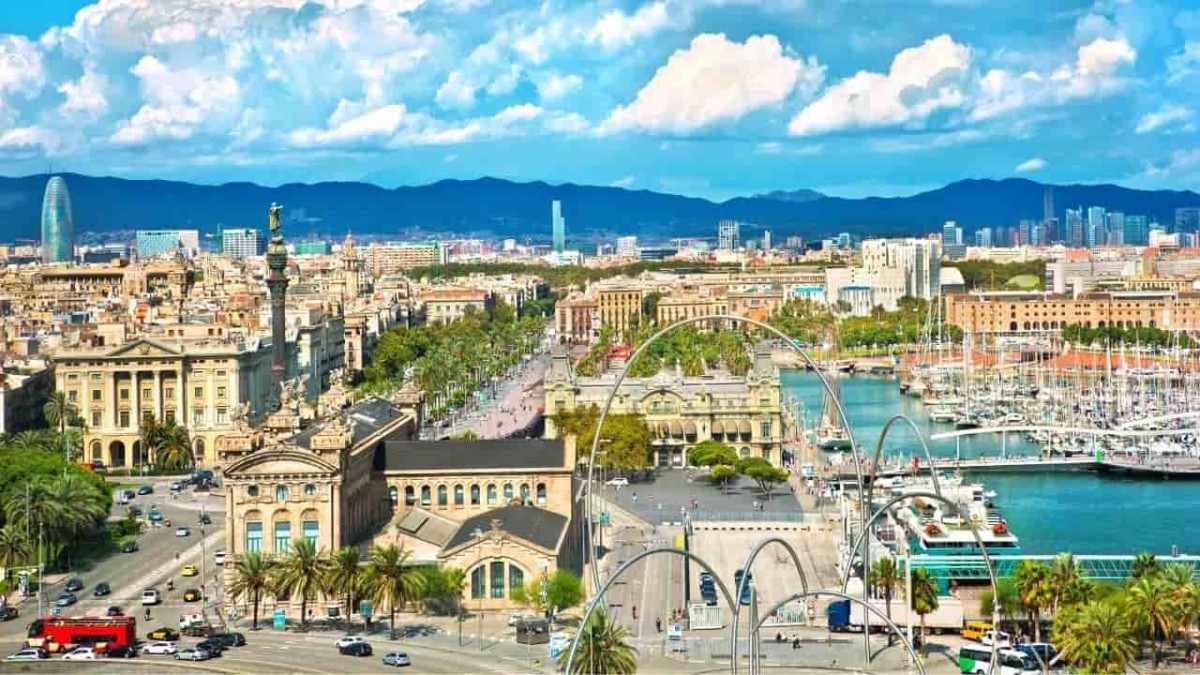 Barcelona is incredibly vibrant during May, with warm and sunny temperatures in the low to mid-70s. There are plenty of things to see and do, including a slew of festivals celebrating the beginning of summer.
Some highlights include visiting the Sagrada Familia Basilica, exploring the Gothic Quarter, and taking a boat ride on the harbor. There are also many great restaurants and cafes to enjoy, and the locals are friendly and welcoming.
13. Nashville, Tennessee, USA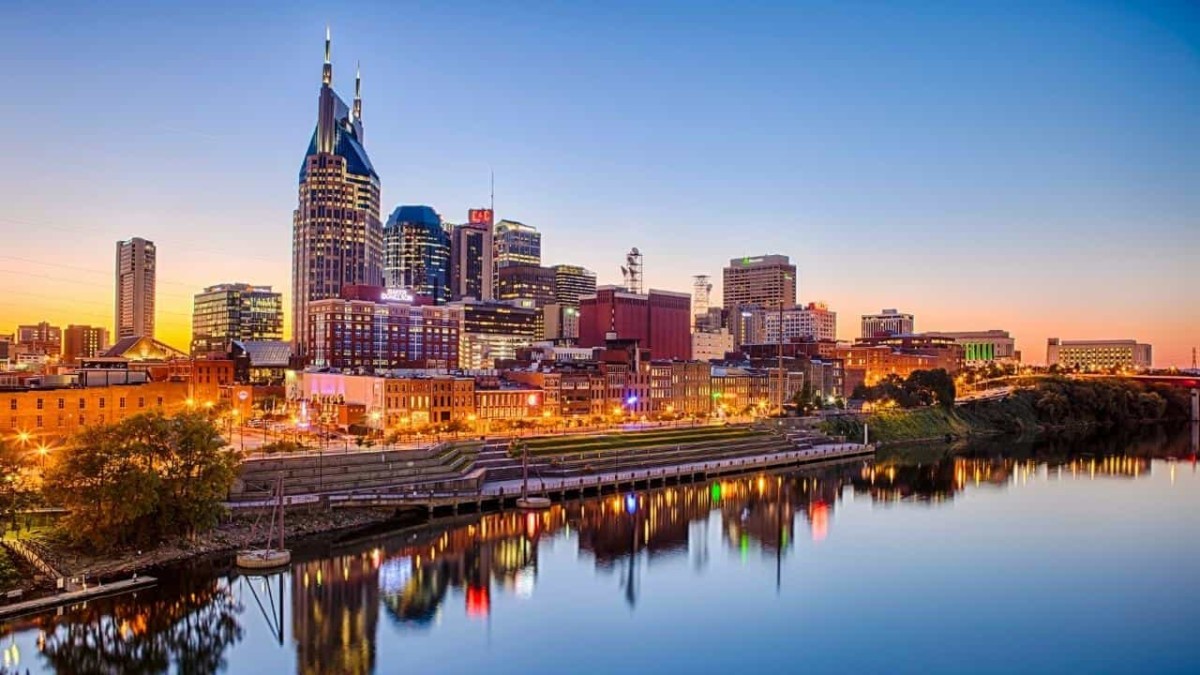 Nashville is located on the Cumberland River in the north-central part of Tennessee. It's a center for the state's music and healthcare industries and is home to numerous colleges and universities. It's the second-most populous city in the state after Memphis.
If you're looking for a fun spring vacation spot, Nashville is a great place to visit in May. The weather is beautiful, and the crowds haven't quite started to arrive yet.
You can visit the Grand Ole Opry, go shopping on Broadway, or see some live music at one of Nashville's many clubs and bars. There are also plenty of restaurants and hotels, so you'll surely find something you like.
14. Amalfi Coast, Italy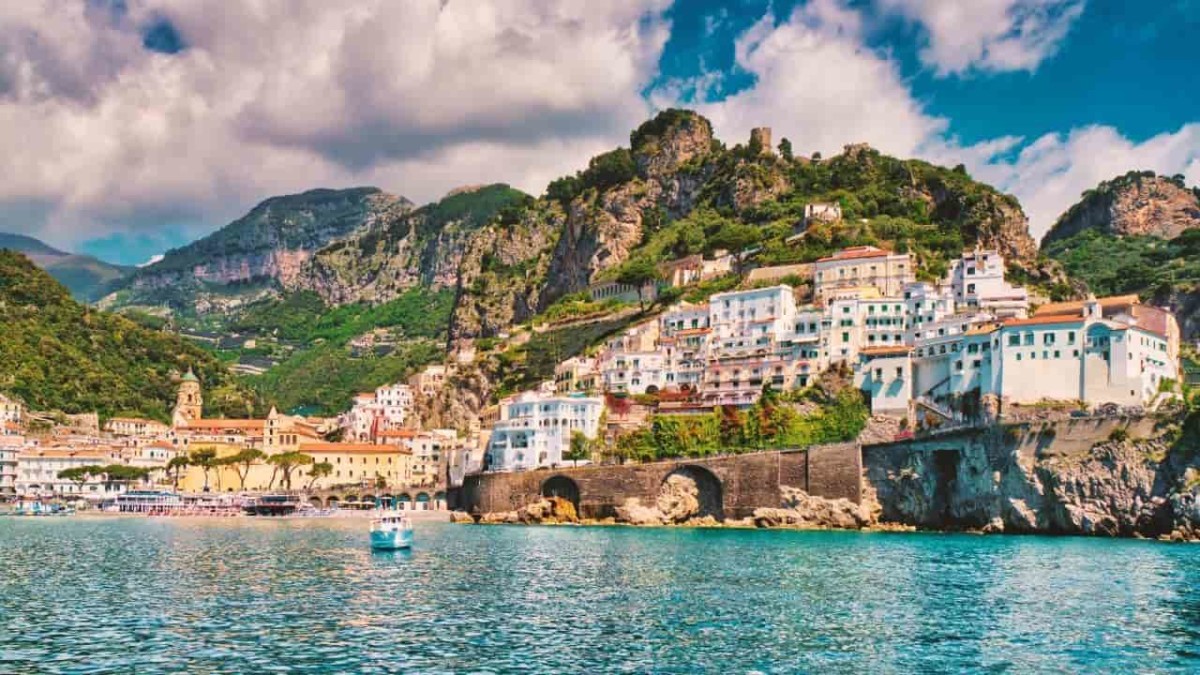 Situated on the Tyrrhenian Sea, the Amalfi coast is famous for its dramatic coastline and picturesque towns, and it's also a popular spot for scuba diving, fishing, and sailing.
It's a beautiful and idyllic destination in May, with warm and sunny temperatures ranging from 20°C to 25°C — perfect for exploring everything this stunning region offers. And since it's not as crowded as during peak season, you'll have plenty of room to enjoy all the sights and sounds without feeling rushed.
You can go hiking, swimming, or exploring the charming villages that dot the coastline. There's also plenty of delicious food to enjoy, so be sure to try some of the local dishes.
15. Cape Verde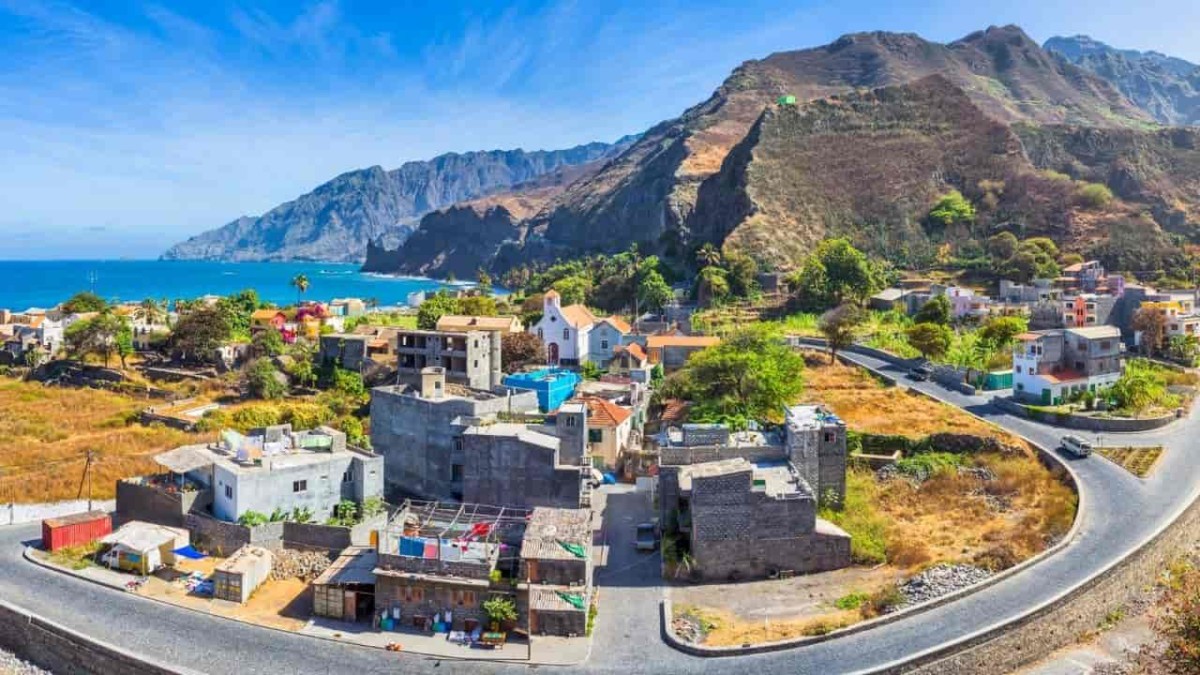 If you're looking for a sun-soaked, sandy getaway this May, look no further than Cape Verde. This gorgeous archipelago is made up of volcanic islands off the northwest coast of Africa and is known for its crystal-clear waters, white-sand beaches, and lush vegetation.
Cape Verde's temperatures start to heat up in May, and daylight lasts longer, perfect for exploring the archipelago. The beaches are beautiful this time of year, and there's still plenty more to do when you're done relaxing on the sand.
16. Kruger National Park, South Africa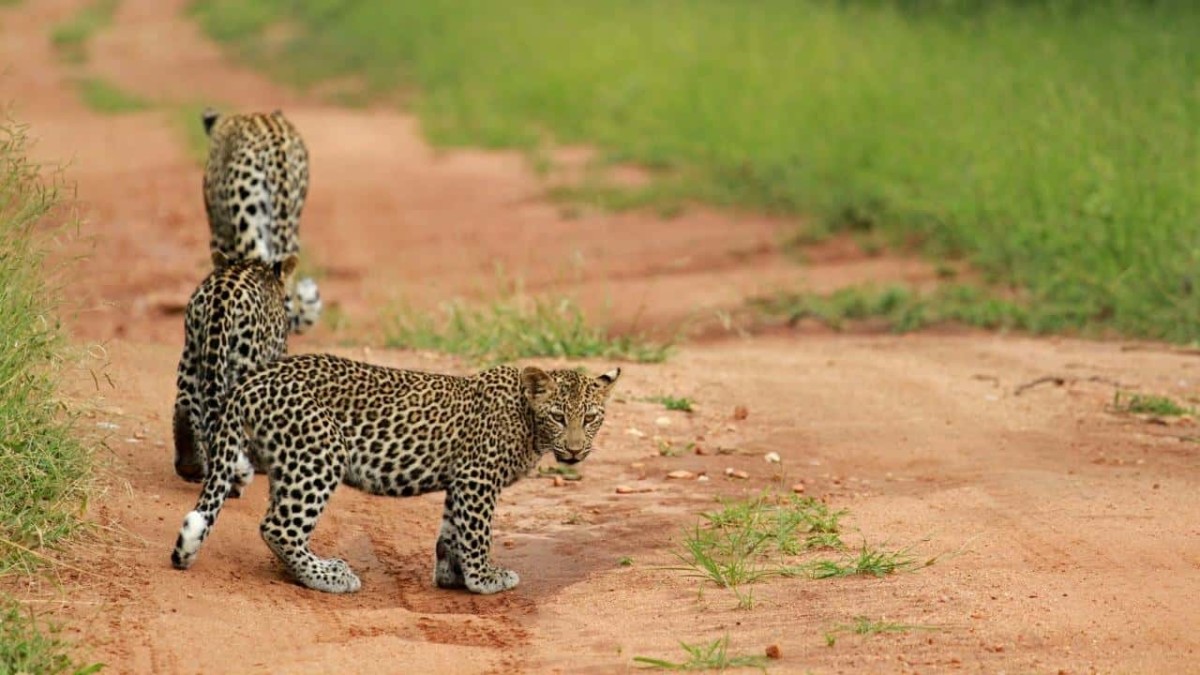 Located in northeastern South Africa, Kruger National Park is home to various animal species, including lions, leopards, elephants, and rhinos. Kruger is also well known for its birdlife, with over 500 species spotted in the park.
May is definitely the time to do it if you want to go on safari here. The vegetation is low and sparse during this month, making animals easier to spot and track. Plus, the permanent water sources offer a haven for many animals, so you're likely to see a good variety of wildlife if you visit during this time.
17. Shillong, India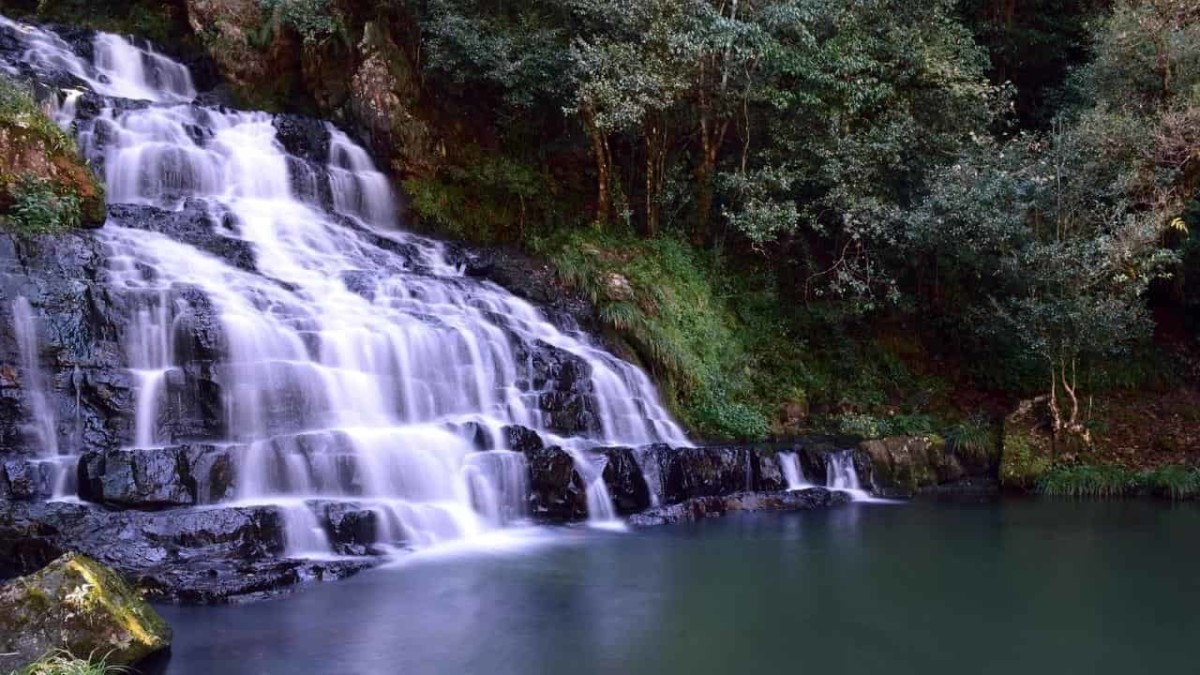 A popular tourist destination in the northeastern state of Meghalaya, Shillong is known as the "Scotland of the East" because of its similarity to the Scottish Highlands. It's also a center for education and culture in the region.
It's a great place to visit in India in May, as the weather is pleasant and temperatures are perfect for exploring. It occasionally rains, but it's relatively lesser than in the monsoon season.
Shillong is a great place to start your exploration of Meghalaya. The state is home to some of the most fascinating natural sights in India, including the living root bridges of Cherrapunji and the double-decker roots of Nongriat.
If you don't want to leave the city, you can always explore its beautiful parks and gardens, visit the markets for some shopping, or check out the museums and cultural sites.
18. St. Vincent & The Grenadines
Get away from the hustle and bustle of daily life and go on a tropical escape in the serene beauty of St. Vincent & The Grenadines. This Caribbean nation offers relaxation and excitement, featuring everything from pristine beaches to lush rainforests.
In May, the weather is perfect, and hotels offer discounts to attract travelers because it's within the shoulder season. It's the ultimate vacation spot to just soak up some sun.
Plus, there's plenty to see and do on the islands, from exploring the capital city of Kingstown to snorkeling in crystal-clear waters. It's a paradise destination to travel to this spring.
19. Istanbul, Turkey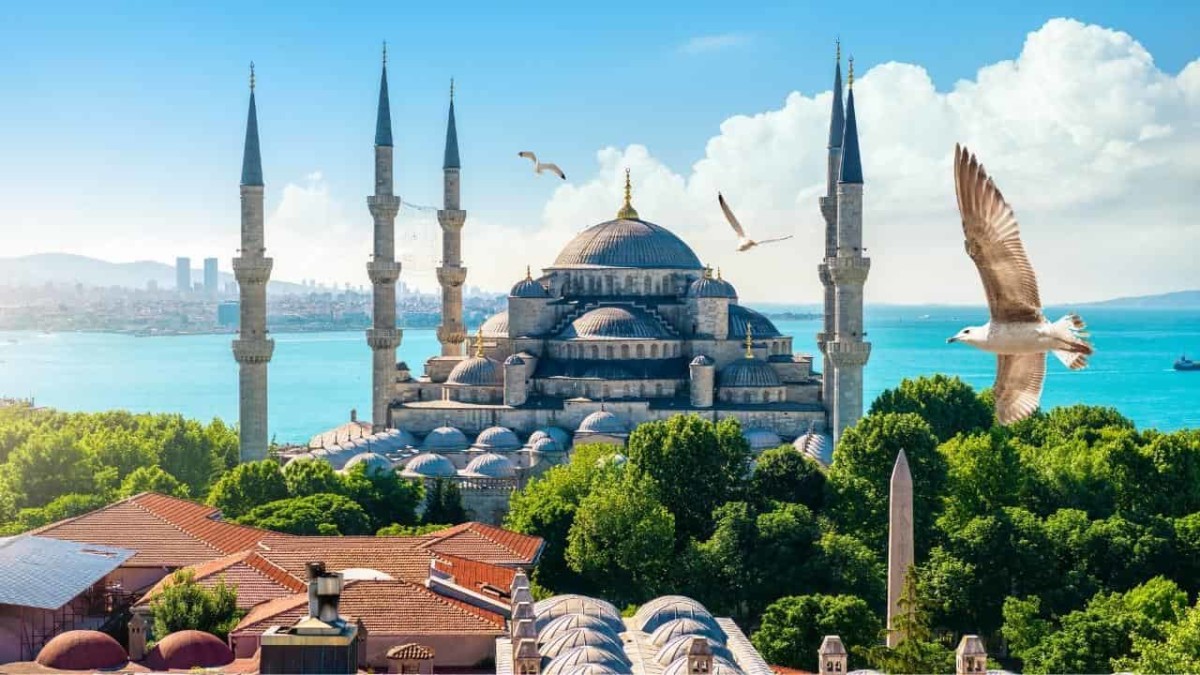 You haven't truly experienced Istanbul until you've seen it in May. It's gorgeous at this time because the weather is mild and the crowds aren't as bad. As a result, you'll be able to enjoy all the sights without fighting through hordes of people. And since prices are average, you won't have to break the bank to visit.
Known for its history and culture, the city has plenty of activities to keep you busy, from exploring ancient mosques and palaces to shopping in the bazaars. You can also cruise down the Bosporus Strait, which separates Europe and Asia.
20. Brighton, United Kingdom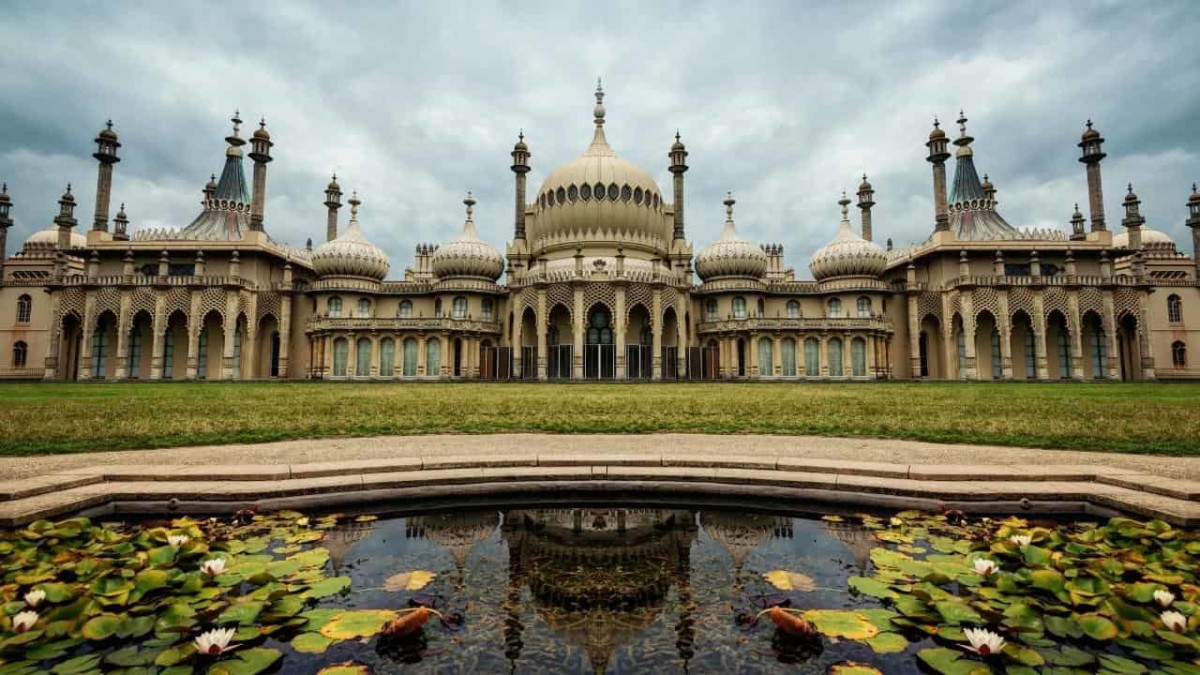 Brighton is a beautiful seaside town located in southern England. It's known for its vibrant nightlife and numerous art galleries and museums. It's also popular with tourists who come to enjoy the town's sandy beaches and charming architecture.
May is a great time to visit Brighton, as it's one of the warmest of the year, and the town is lively and festive. There are plenty of things to do, from exploring the city's historic neighborhoods to taking a dip in the ocean. Foodies will love sampling the local cuisine, which includes fish and chips, Sussex pudding, and Cornish pasties.
21. The Bahamas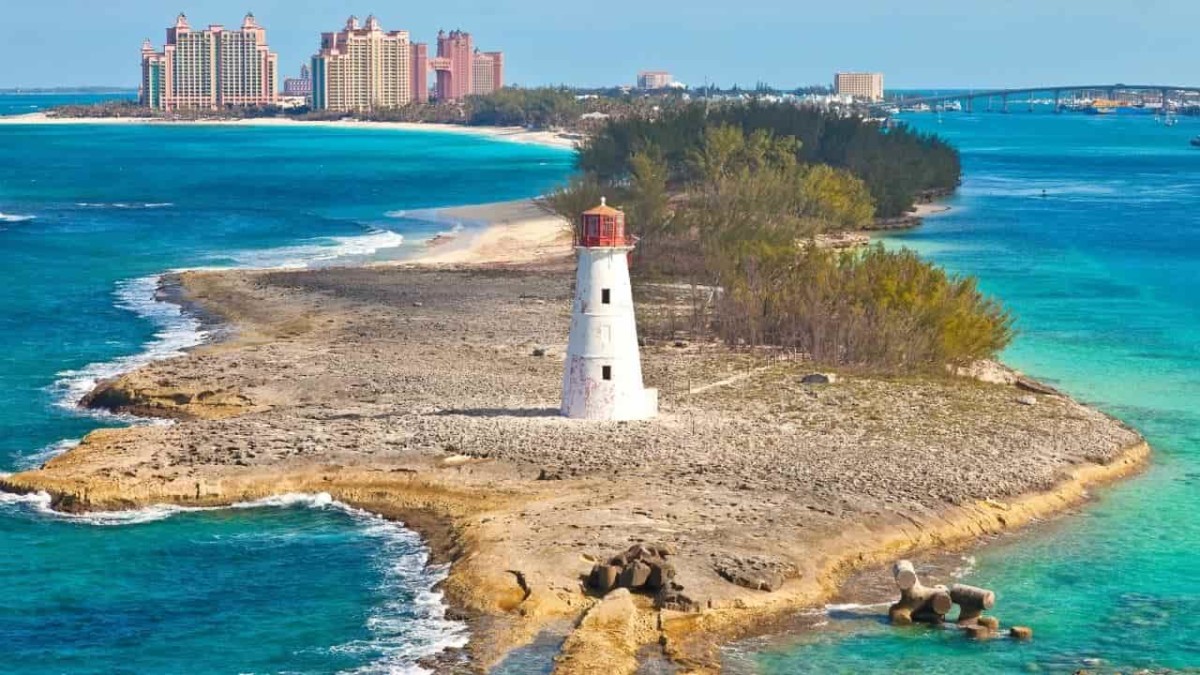 The Bahamas are beautiful to visit any time of year, but the crowds tend to thin out in mid-April. So if you want to fully enjoy the warm weather and tranquility of the islands, May is the perfect time to go.
Plus, the water is still beautiful and clear this time of year – perfect for swimming, snorkeling, and diving. If you're looking for a relaxing vacation in a stunning setting, the Bahamas in May is hard to beat.
Packing for your trip should be relatively straightforward, but pack plenty of sunscreen and insect repellent. The days are long and sunny, and the mosquitoes can be pretty pesky. Besides that, just bring your usual beach gear, and you'll be all set.
22. Algarve, Portugal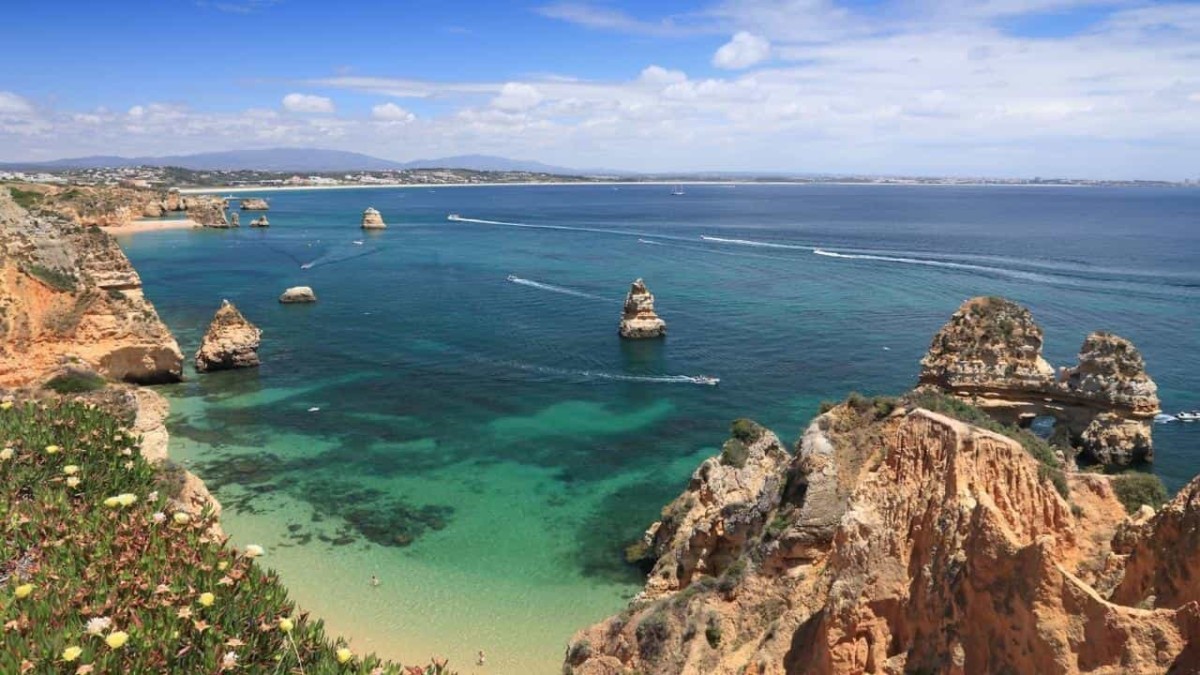 Algarve, Portugal is an excellent choice if you're looking for a European vacation spot full of natural beauty. The entire country comes to life in May when the flowers are in bloom and the weather is warming up.
Temperatures are ideal for sightseeing, outdoor activities, and exploring the region's rugged coastline and lush green hills. There are also plenty of cultural attractions, including medieval villages, Roman ruins, and ornate churches. Plus, the food in Portugal is delicious, so be sure to try some regional specialties like seafood paella and pastéis de nata.
23. Tel Aviv, Israel
Known for its beaches and nightlife, Tel Aviv is a great place to visit in May when the weather is warm, with temperatures ranging from the mid-70s to the mid-80s — perfect for soaking up some sun or taking a swim.
Some highlights of exploring Tel Aviv include the Carmel Market, where you can find fresh produce and souvenirs, and the Tel Aviv Museum of Art, which has an extensive collection of Israeli and international art.
For those who want to enjoy the outdoors, Tel Aviv has plenty of parks, green spaces, and various beaches to choose from. And when the sun goes down, there are plenty of bars and clubs to keep you entertained into the early hours of the morning.
24. Casablanca, Morocco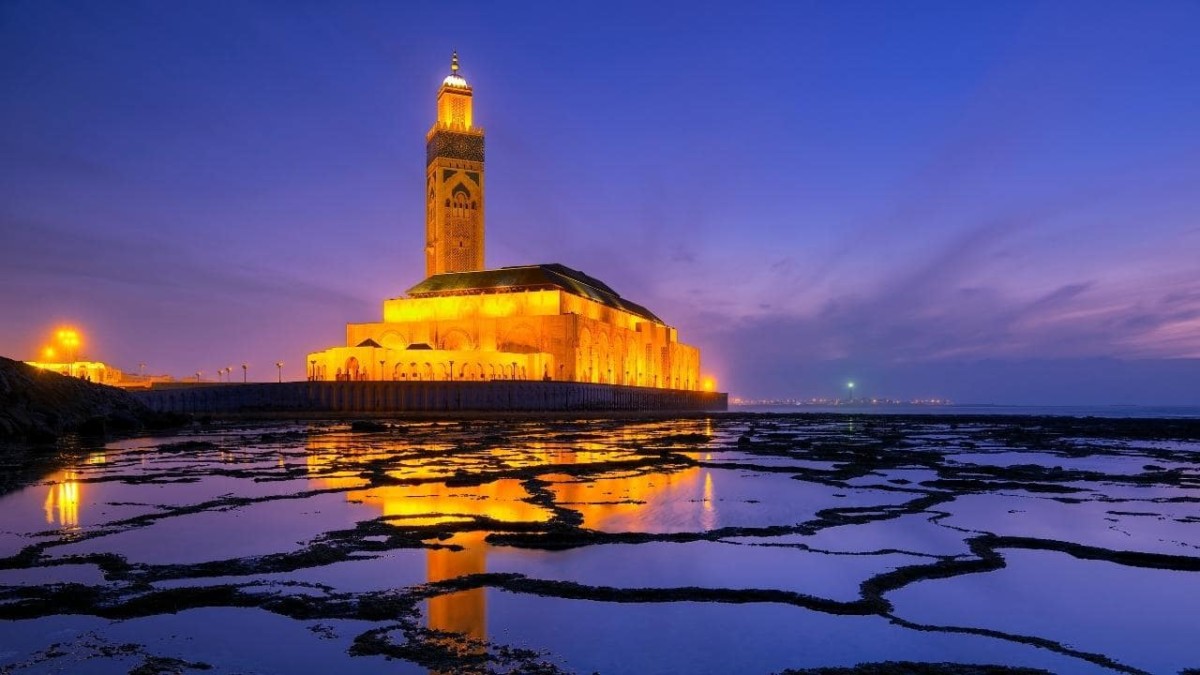 Casablanca is the largest city in Morocco, known for its diverse landscape and culture. It has a rich history and is home to many impressive attractions, including the Hassan II Mosque, the Casablanca Cathedral, and the Ain Diab Corniche. The city is also great for shopping, dining, and sightseeing.
Casablanca is a melting pot of different cultures and traditions, which can be seen in its architecture, food, and music. The city has a Mediterranean climate, with warm summers and mild winters. If you're looking for a place to relax and enjoy the good life, May is a great time to visit.
25. Munich, Germany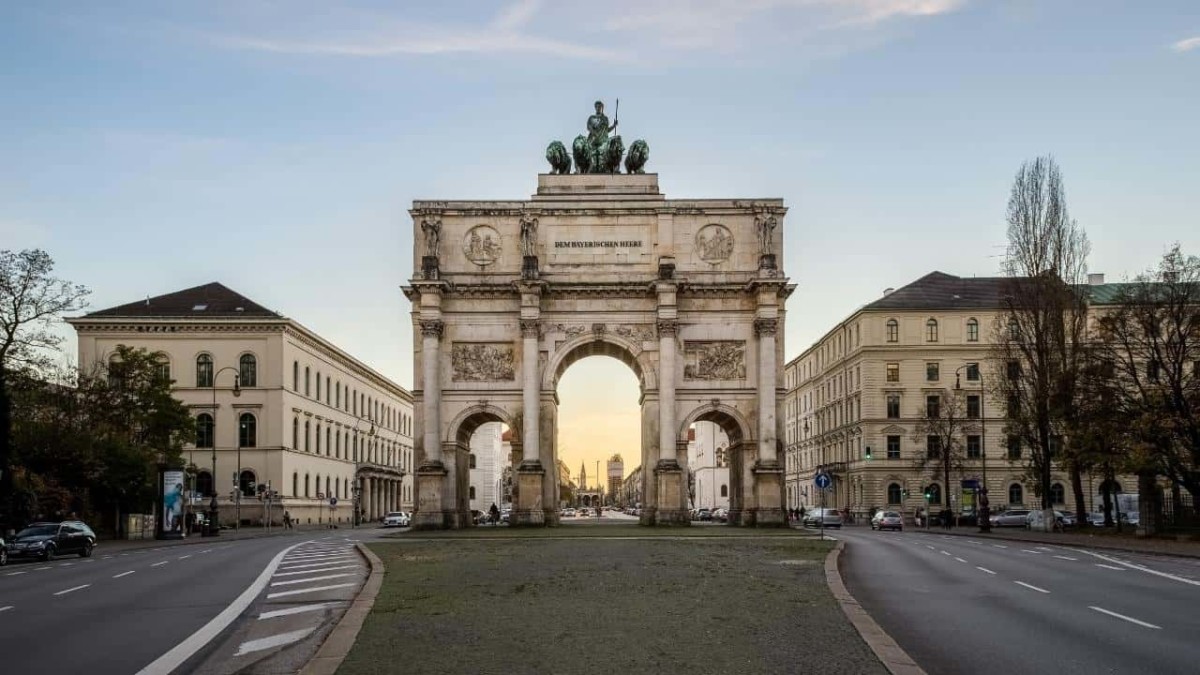 Munich is a city rich in history and culture. There are many museums and historical sites to visit, as well as various restaurants and bars. The locals are friendly and welcoming, and there's always something to do.
Munich is a charming city to visit in May. The weather is warm without being too hot, and the crowds are smaller than they are in the summer or fall.
Create Your Perfect Spring Getaway
As you can see, there are many great places to visit in May. Whether you're looking for a relaxing beach vacation or an action-packed city getaway, there's something for everyone. So be sure to add at least one of these destinations to your travel bucket list and start planning your trip today!