Note: This post may contain affiliate links which means if you click on a link and purchase an item, we will receive an affiliate commission at no extra cost to you.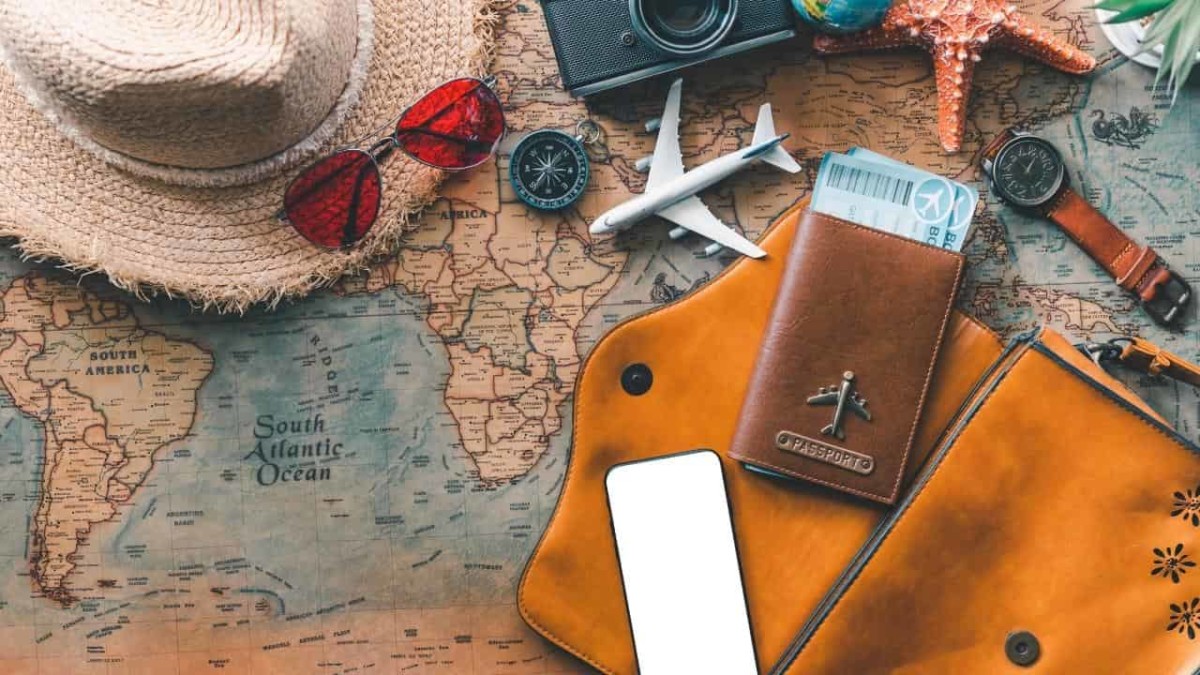 When it comes to travel, the more prepared you are, the better. But between packing your bags and ensuring you have all the necessary documents in order, it can be easy to overlook some of the more minor things that can make your trip a lot easier.
That's why we've put together this list of the 62 best travel accessories for 2022. From must-have items like a good pair of noise-canceling headphones to more unique finds like an infinity scarf with secret pockets, these gadgets and gizmos will make your trip much smoother — and maybe even help you save some money along the way.
62 Best Travel Accessories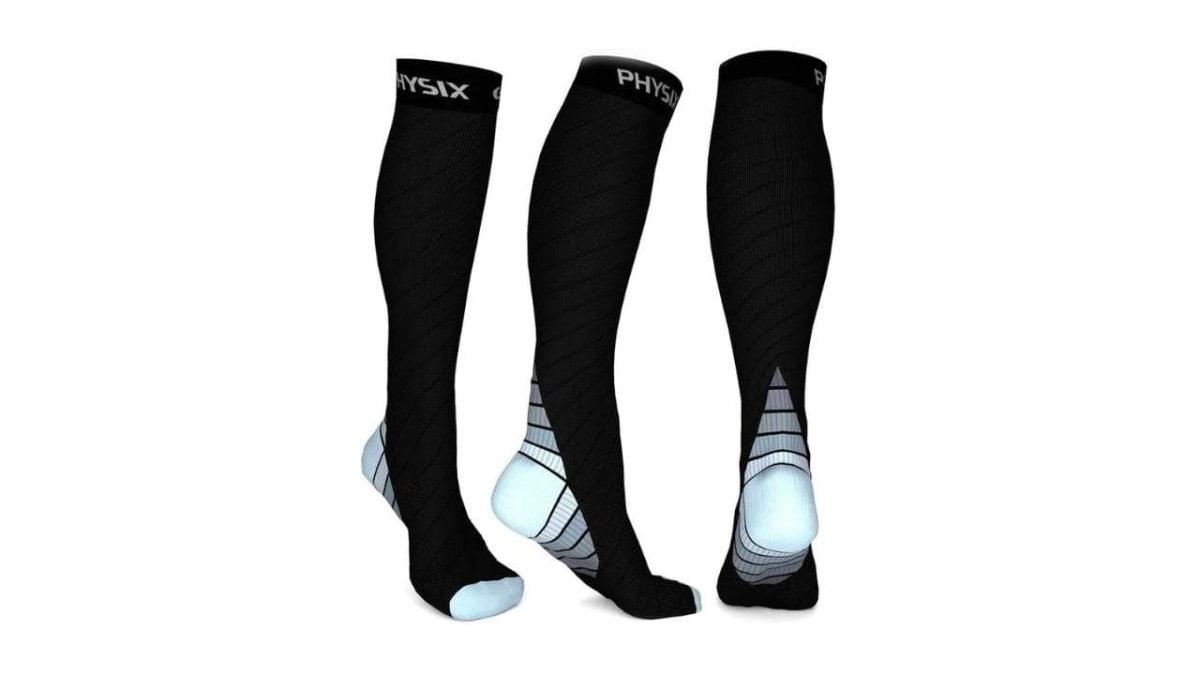 Compression socks are essential pieces of equipment for any adventurous traveler. And the Physix Gear Sport Compression Socks are designed to improve blood circulation and reduce foot and leg fatigue.
They're made from a breathable and moisture-wicking fabric that will keep your feet cool and dry.
The graduated compression design provides the highest level of support at the ankle and gradually decreases up the leg. This helps to improve blood flow and reduce swelling.
The socks are also made with double-stitched fabric for added durability. And they're available in different colors and patterns.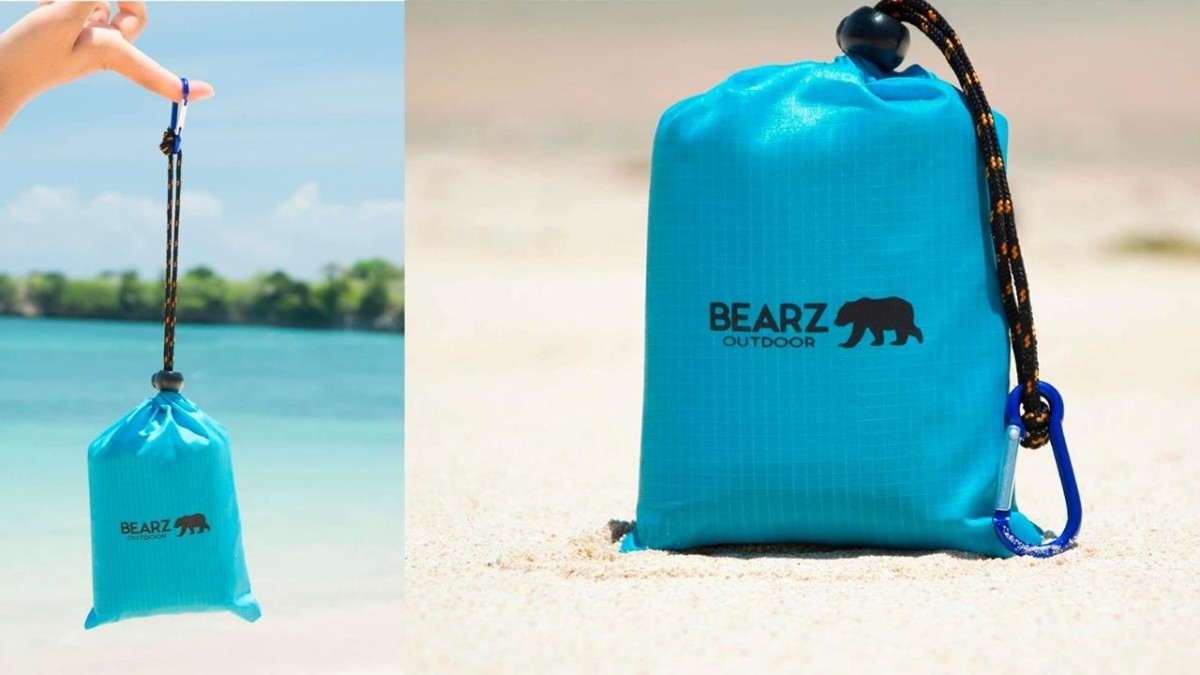 The Bearz Outdoor Pocket Blanket is the perfect blend of size, weight, durability, and functionality. It's big enough for multiple people but compact enough to fit in your palm.
The blanket is made of waterproof and puncture-resistant fabric that can withstand whatever nature throws at it. It also has a soft, comfortable surface, perfect for picnics, hikes, and other outdoor activities.
The blanket comes with a carrying case that doubles as a stuff sack, so you can easily take it wherever you go.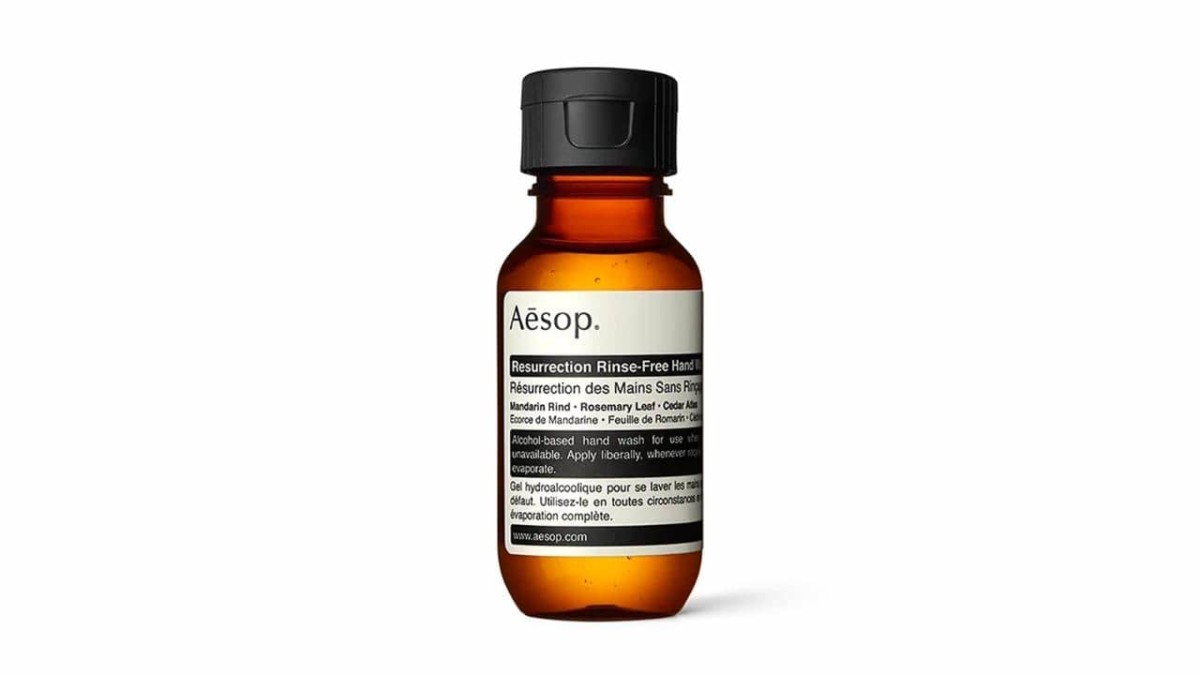 The Aesop Resurrection is a refreshing, herbal-scented liquid soap with natural ingredients to help leave your hands feeling clean and soft. It uses a non-drying formula that's suitable for most skin types.
The hand wash contains a blend of botanical extracts and oils, including lavender oil, which has antiseptic properties and can help soothe the skin. Other ingredients include rosemary leaf, which has cleansing properties, and mandarin rind, known for its calming effect on the skin.
The Aesop Resurrection is free from parabens and other harsh chemicals. It's also cruelty-free and vegan.
The JBL Clip 3 is an ultra-portable, waterproof Bluetooth speaker with surprisingly powerful sound. This durable little speaker goes anywhere, delivering up to 10 hours of playtime on a single charge.
The built-in carabiner clips to your clothes or backpack, making it easy to take your music with you on the go.
The JBL Clip 3 also features a noise-canceling speakerphone for clear calls and wireless streaming from your smartphone or tablet. With its compact design, long-lasting battery life, and powerful sound, the JBL Clip 3 is perfect for any adventure.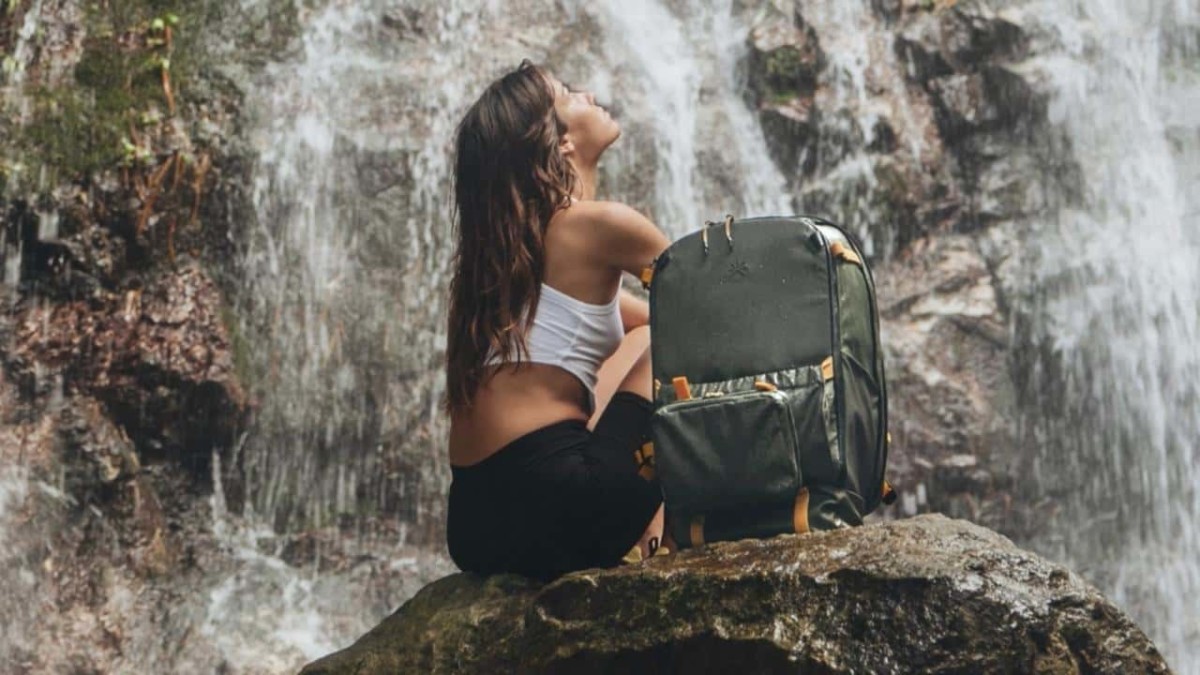 The Tropicfeel Hive is a multi-purpose backpack that can be used as an everyday carry, travel, or work bag.
It's made of high-quality materials and construction and features various pockets and compartments for organization. In addition, the backpack has a comfortable padded back panel and adjustable straps for a custom fit.
The bag also comes with packing cubes for easy packing. It's a great backpack for those looking for a versatile and well-made bag.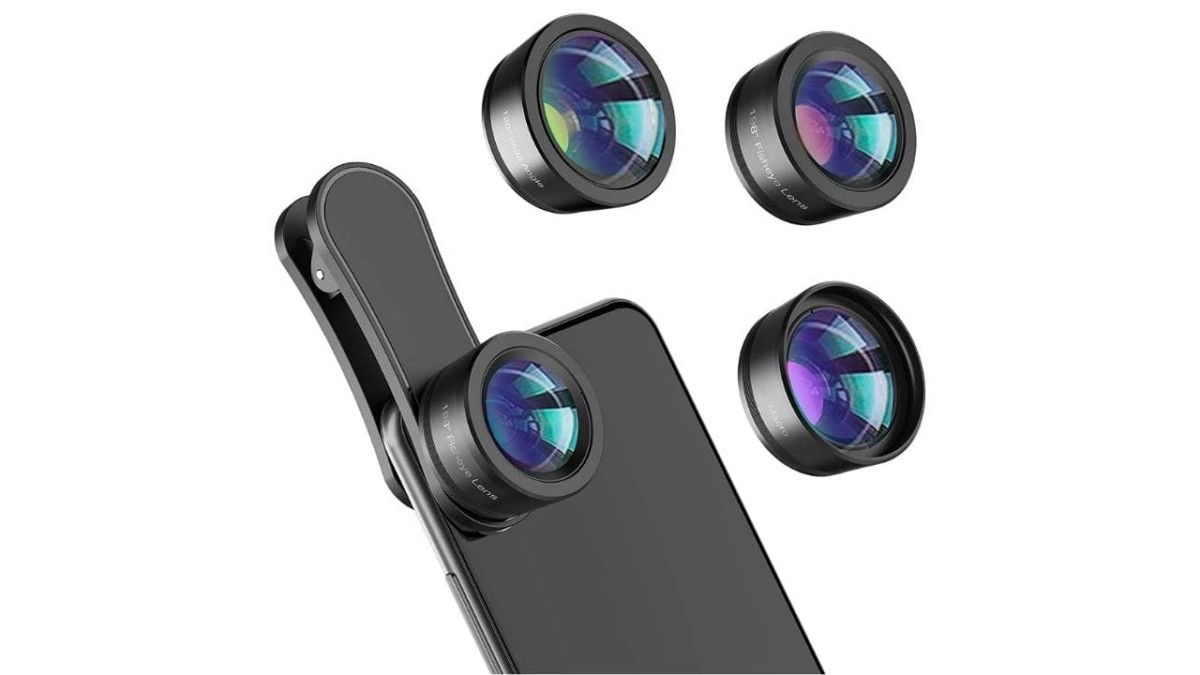 This phone camera lens kit is upgraded with 3 different lenses — a 198° fisheye lens, a macro lens, and a 120° wide angle lens. So it can meet your different needs in taking photos and videos.
The clip-on design makes it easy to attach and detach, and it's compatible with most phones. With this kit, you can capture fantastic art.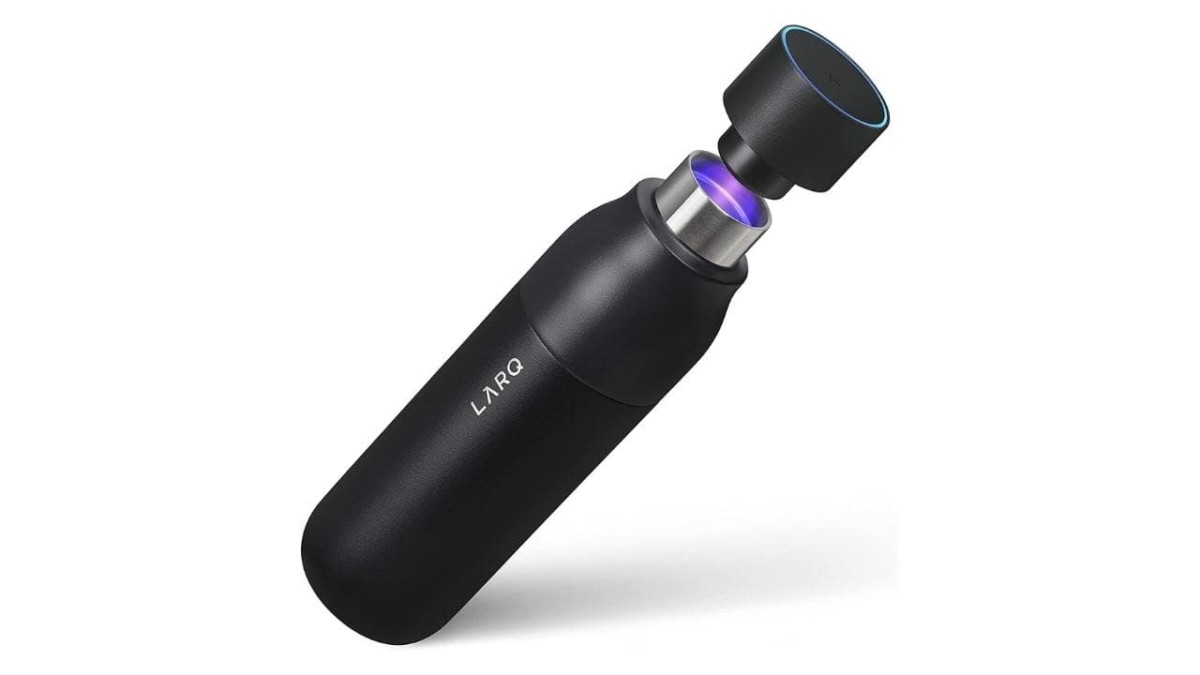 The LARQ Bottle PureVis is the perfect choice for those who want a self-cleaning and insulated water bottle with an award-winning design.
The UV water purifier in the bottle eliminates bacteria and viruses, making it safe to drink from. The bottle also features double-walled insulation to keep your drinks cold or hot for hours. In addition, the LARQ Bottle PureVis is made from high-quality stainless steel and is BPA-free, making it a safe and durable choice.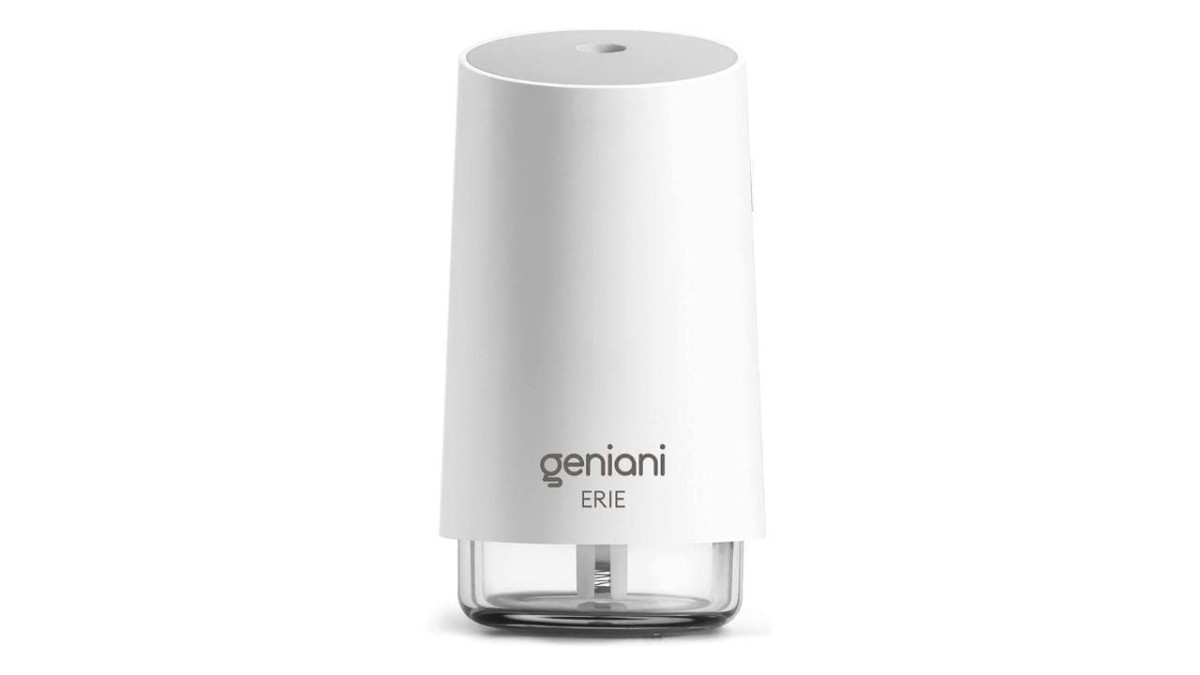 If you're looking for a small, portable humidifier that can be used in various settings, the Geniani Portable Mist Humidifier is a great option. This humidifier has a 250ml water tank and can operate for up to 8 hours on a single charge.
It also features an auto shut-off function and a night light, making it an excellent choice for use as a bedside humidifier. It's also quiet and easy to use, making it a terrific option for those looking for a low-maintenance humidifier.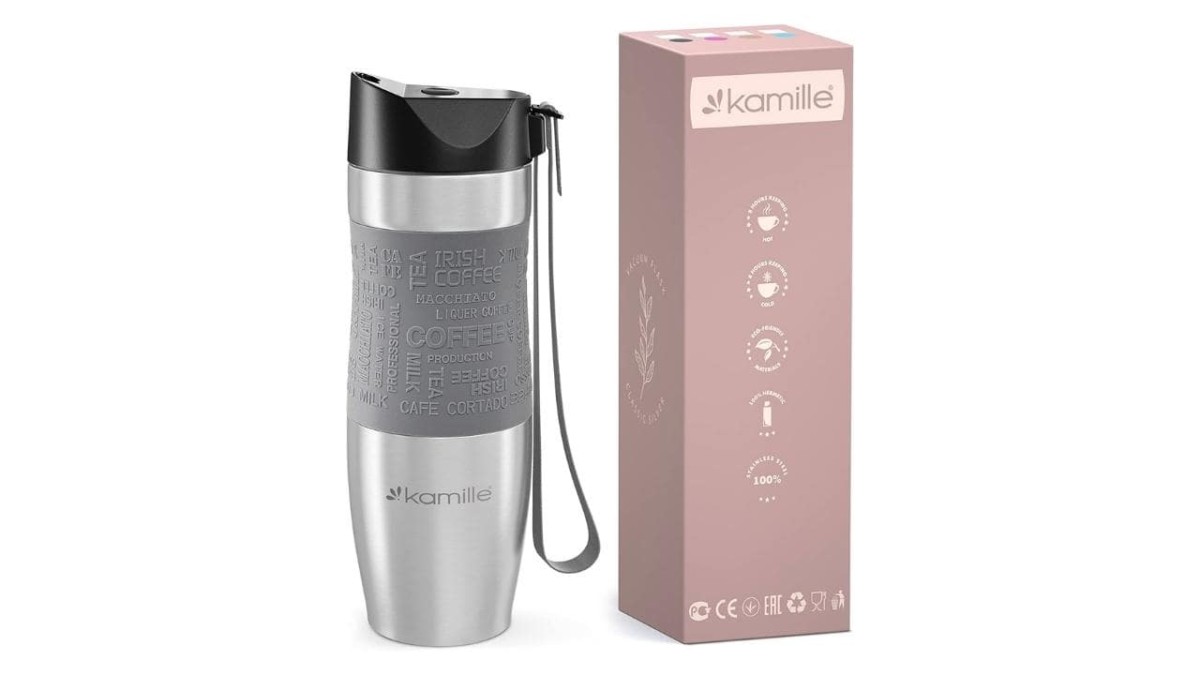 This coffee tumbler is double-walled and vacuum-insulated to keep your drinks hot or cold for hours. The stainless steel construction is durable and rust-resistant, while the sweat-proof design prevents condensation from forming outside the mug. The included lid helps to further insulate your drink and prevent spills.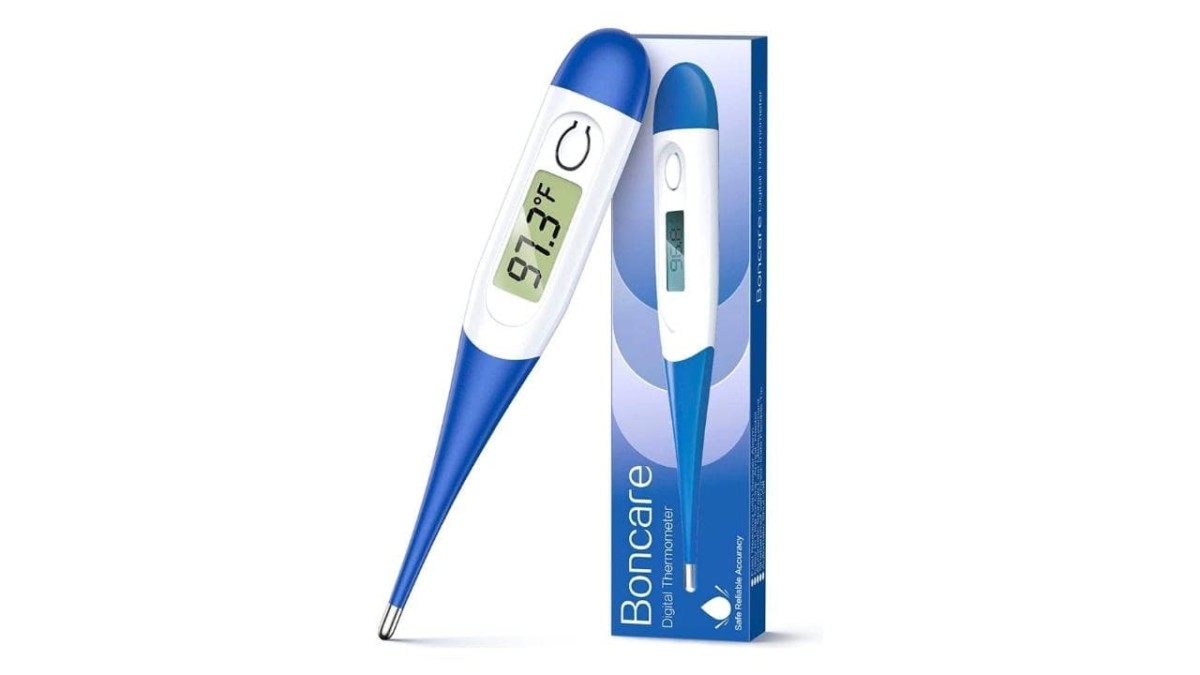 The Boncare Thermometer for Adults is a digital oral thermometer that can help you keep track of your fever. It has a 10-second fast reading time, so you can quickly get an accurate temperature reading. This thermometer also has a waterproof tip for easy cleaning.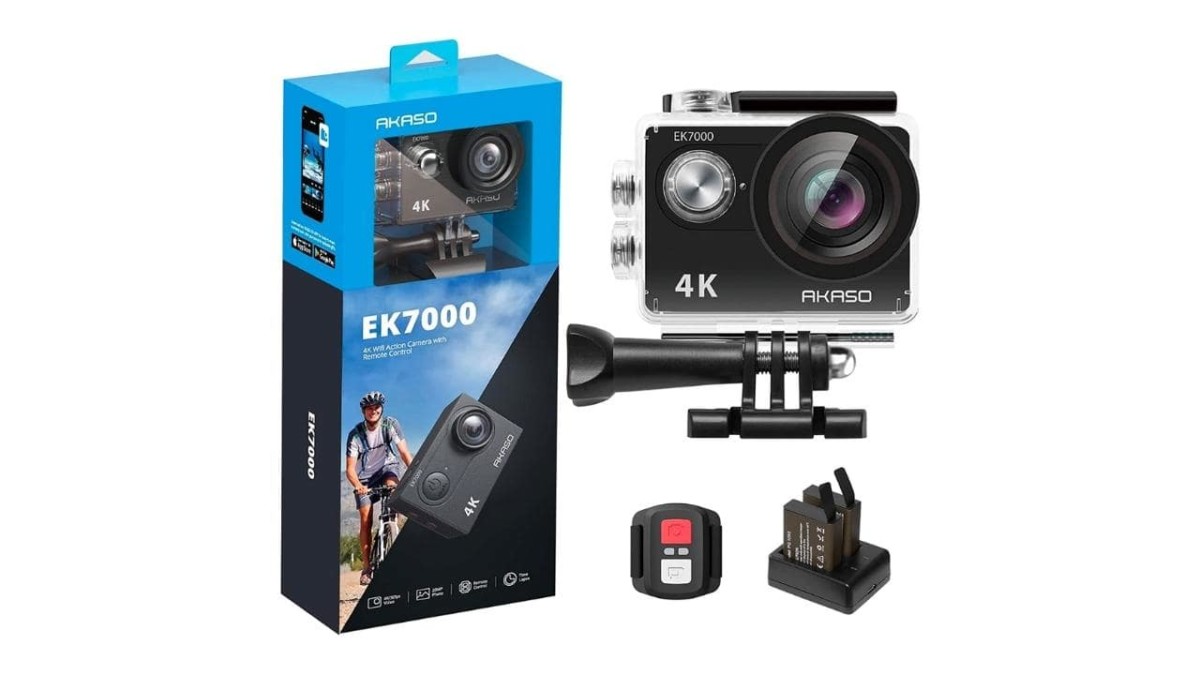 Whether you're a beginner or a seasoned adventurer, the Akaso EK7000 action camera is designed to capture your world in stunning detail.
The powerful 4K30fps video resolution and 16MP photo resolution produce sharp, high-quality images and videos that are sure to impress.
The 170-degree wide-angle lens provides an expansive field of view, while the 98-foot waterproof rating lets you take your camera on all your underwater adventures.
With built-in Wi-Fi, you can easily share your photos and videos with friends and family.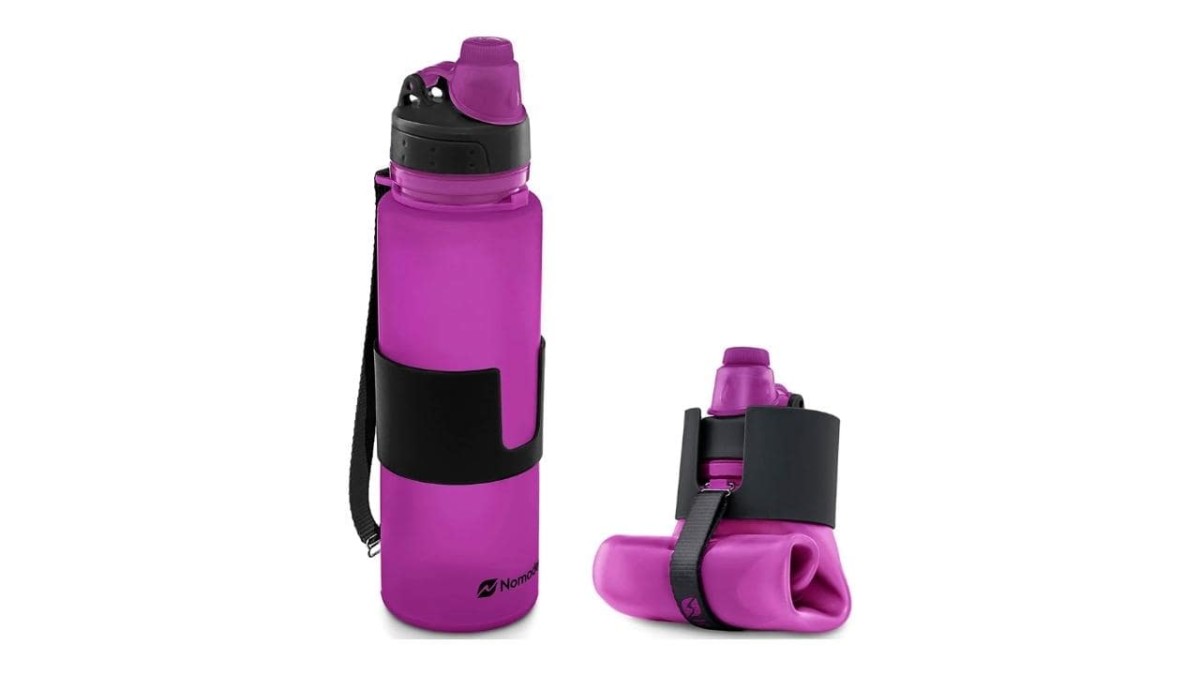 Durable and eco-friendly, the Nomader Collapsible Water Bottle is made from high-quality food-grade silicone. Free of BPA, PVC, phthalates, and other toxins, this reusable water bottle is safe for your health and the environment.
Its capacity of 22 ounces makes it perfect for quenching thirst on the go, and its leak-proof twist cap prevents spills and leaks.
The Nomader Collapsible Water Bottle is easy to clean, dishwasher safe, and can be rolled up or flattened when empty, making it easy to pack and carry. Whether hiking, biking, or traveling, this water bottle is a great way to stay hydrated.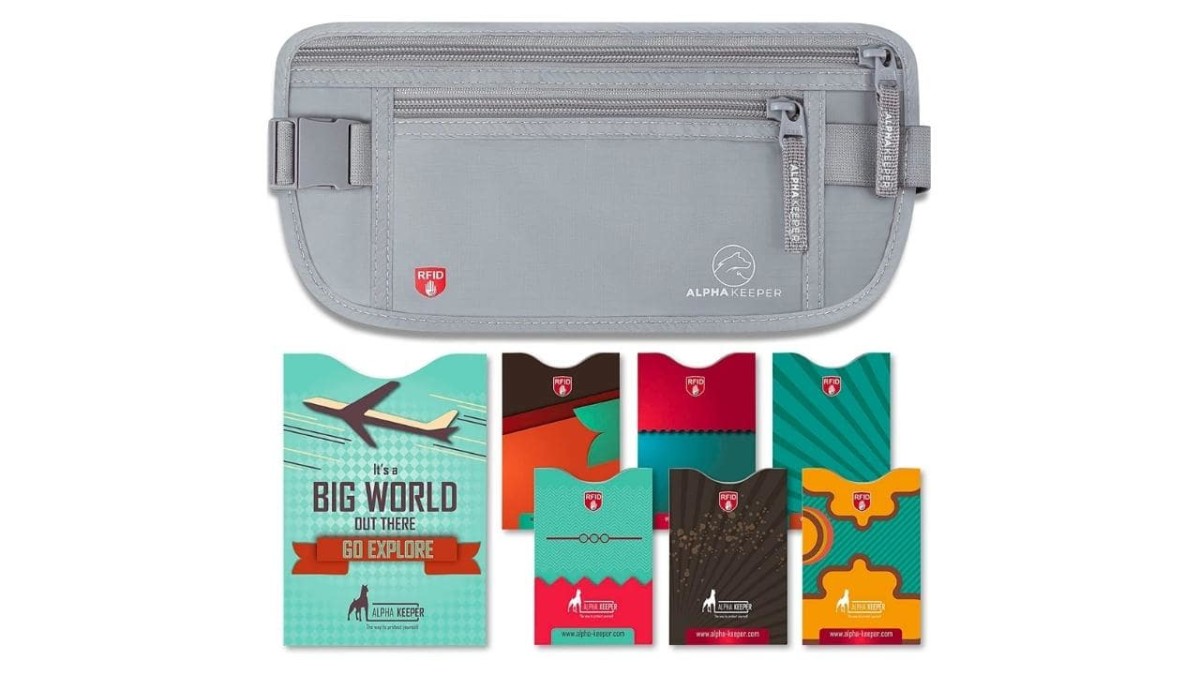 The Alpha Keeper Money Belt is a slim passport holder and travel pouch designed to protect your money and important papers.
The soft, innovative rip-stop fabric is secure and water resistant, and the RFID-blocking sleeves will help keep your information safe from identity thieves. This money belt is also comfortable, with an adjustable strap that can be worn around your waist. So whether you're traveling for business or pleasure, the Alpha Keeper Money Belt is a must-have accessory.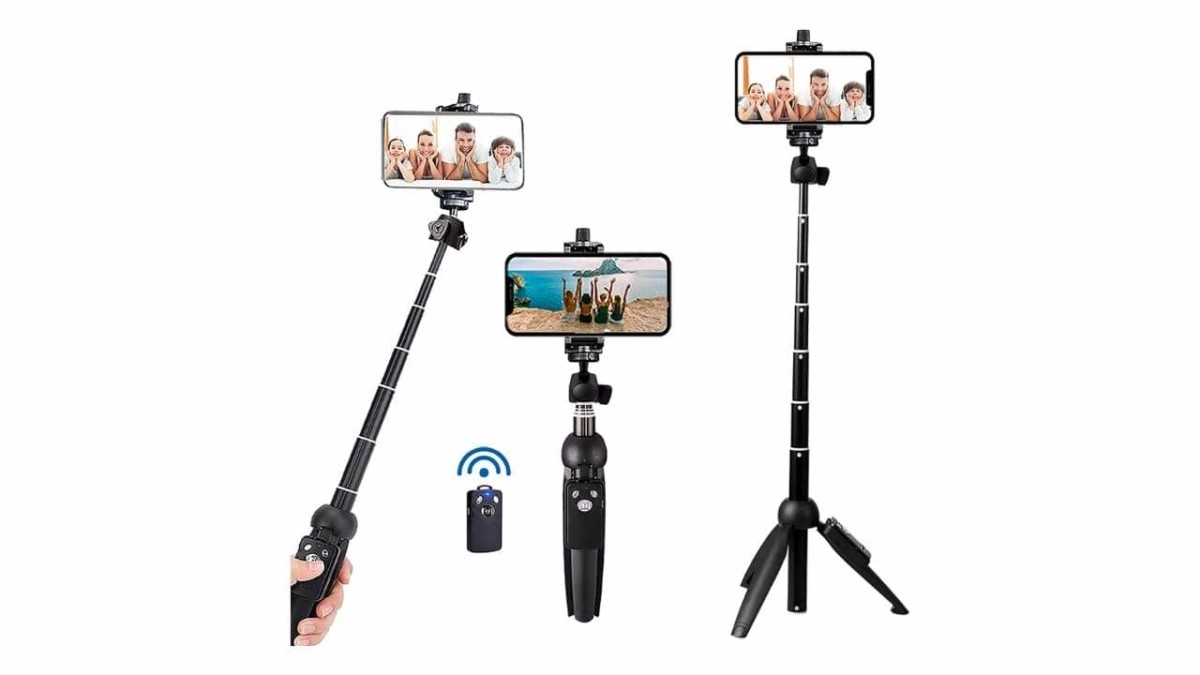 This portable aluminum alloy selfie stick is the perfect tool for capturing hard-to-get selfie shots. With its wireless remote shutter, you can take photos from up to 40 inches away.
It has a non-slip grip and an extendable body. It also comes with a phone tripod adapter.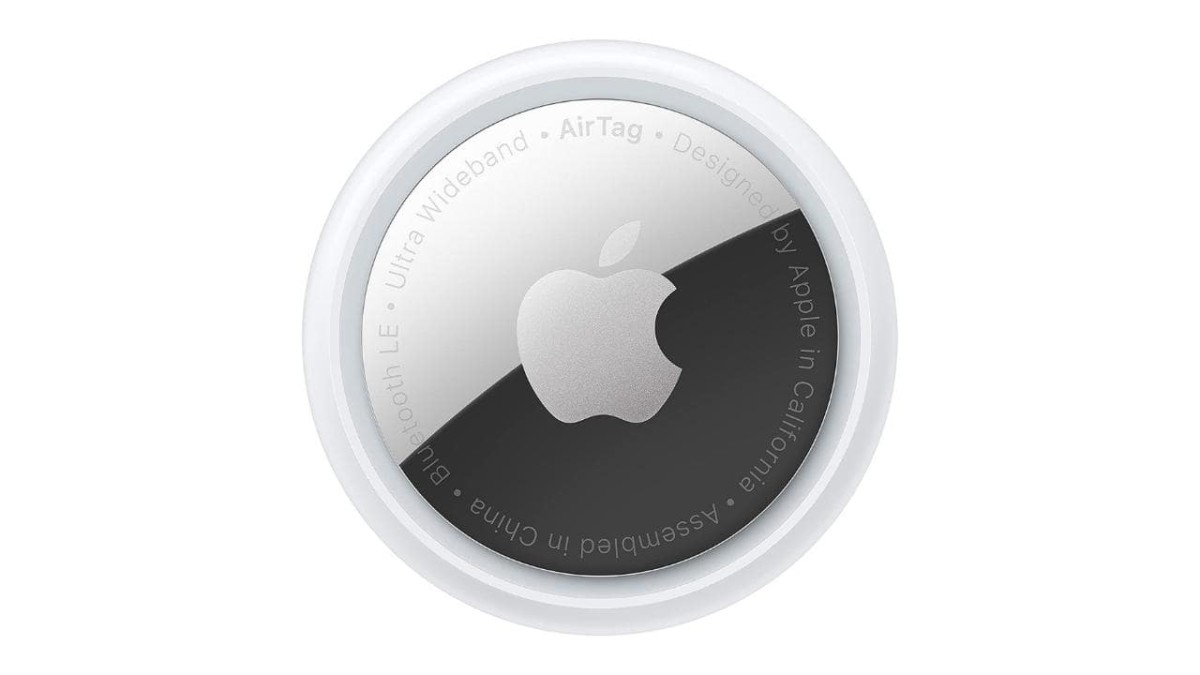 The Apple AirTag is a small, disc-shaped device that can be attached to various items like keychains and wallets, allowing users to track their location via the "Find My" network.
AirTags use Bluetooth to communicate with Apple devices and can also be placed into Lost Mode, which will notify the user when the AirTag is in range.
AirTags are powered by a built-in battery, which can last up to a year with regular use.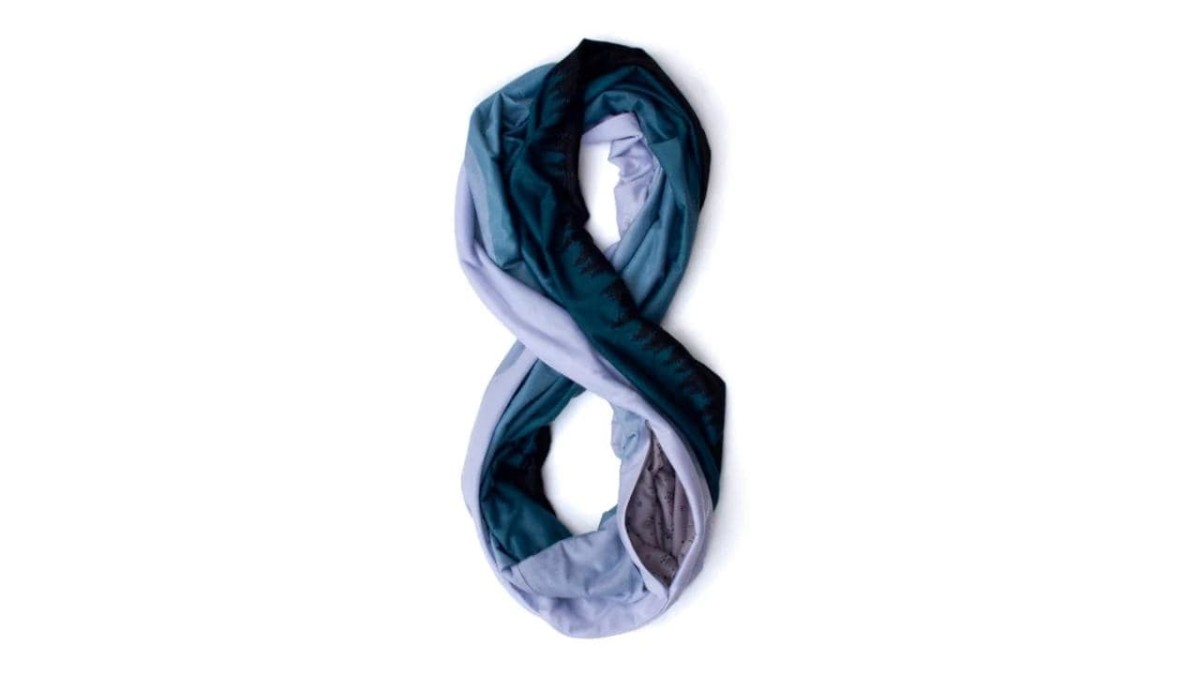 Here's another unique travel accessory for you. This infinity scarf isn't only stylish, but it's also functional.
The built-in pocket is the perfect place to store your passport and wallet while traveling. You don't have to worry about pickpockets or misplacing your valuables.
This scarf is also perfect for hands-free travel. No more lugging around a purse or bag. Just focus on enjoying your trip.
And did we mention that this scarf is Denver-inspired? So you can show your love for the Rocky Mountains while wearing it.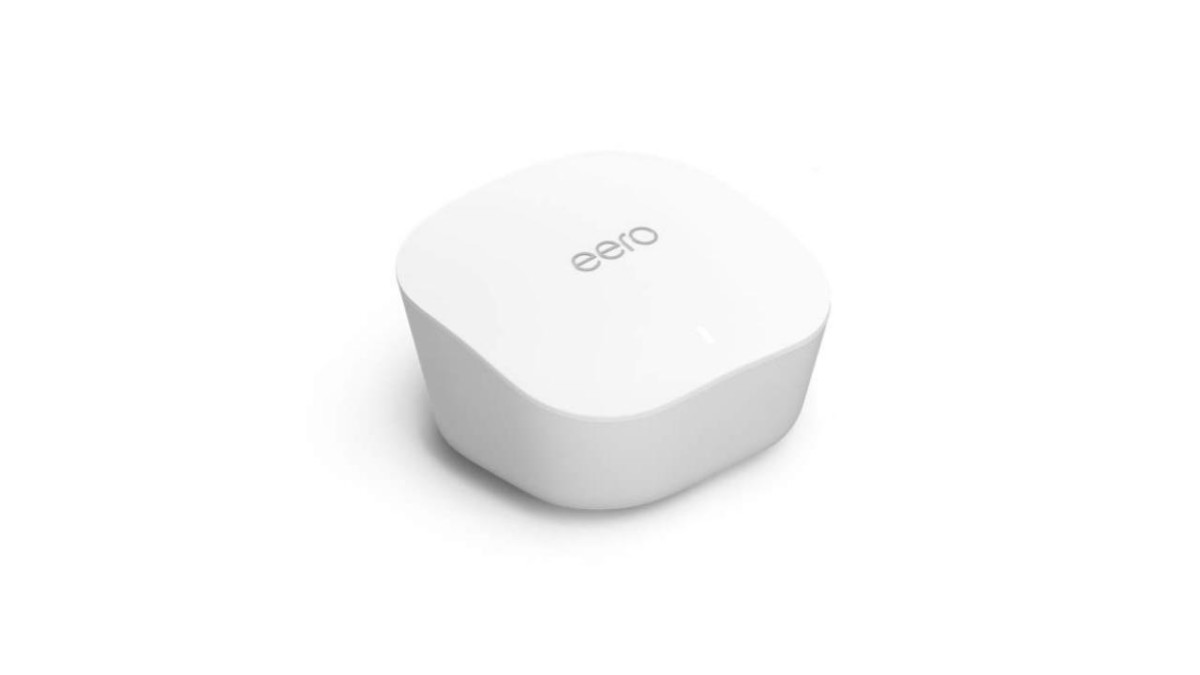 The Eero Mesh WiFi Router is a superb choice for a fast and reliable WiFi router. It can easily be expanded to cover larger areas, and it works with Alexa, so you can easily manage WiFi access for all your devices. Plus, it's always up-to-date with automatic updates, so your network will stay safe and secure.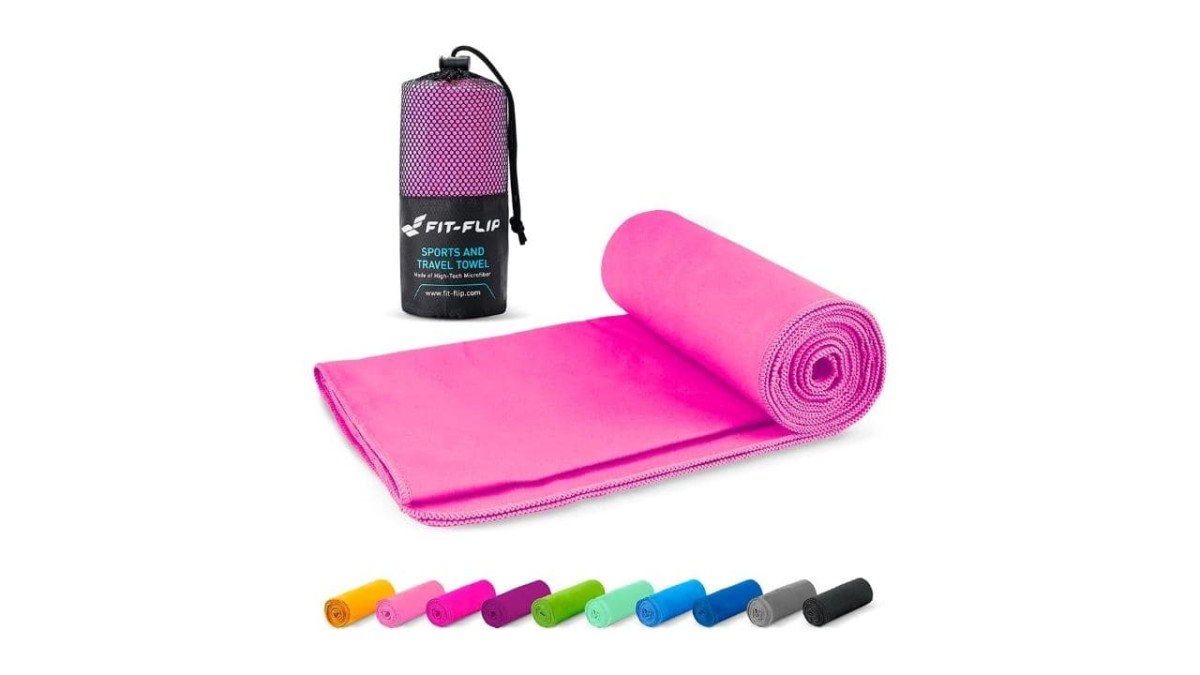 Are you looking for a travel towel that's compact, quick-drying, and super absorbent? Look no further than the Fit-Flip Travel Towel.
This versatile towel is made from ultra-soft microfiber and features a built-in loop for easy hanging. It's perfect for use at the gym, beach, pool, or anywhere else.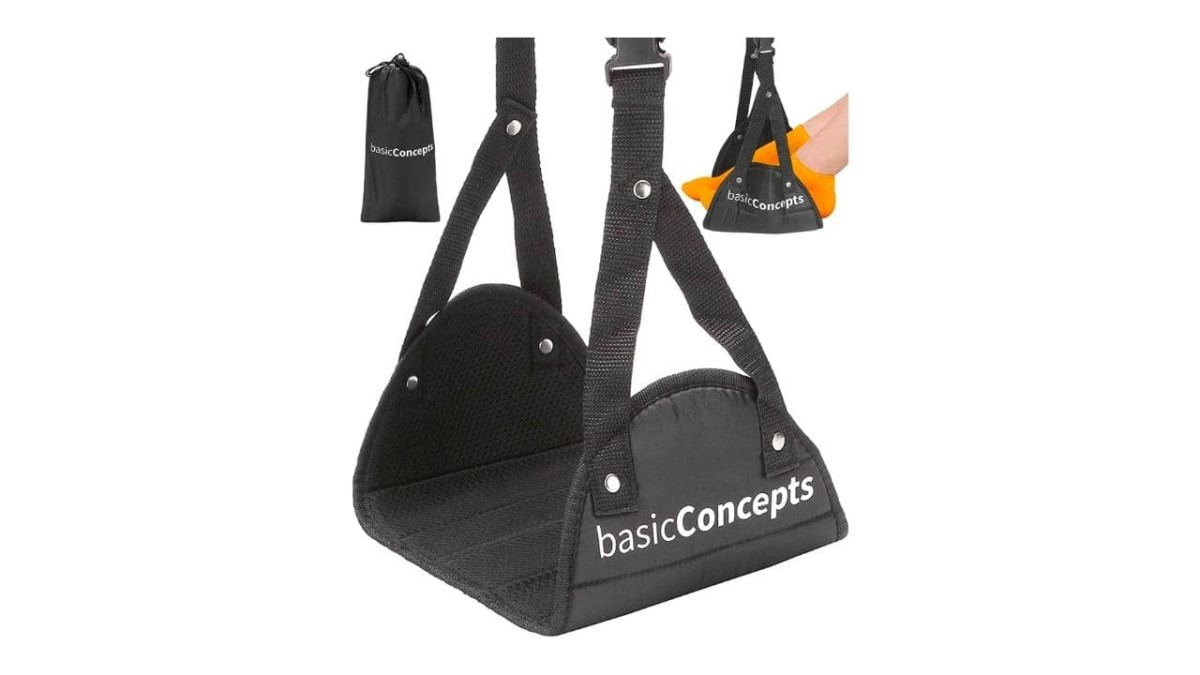 An airplane foot hammock, such as the Memory Foam Foot Hammock by Basic Concepts, is a small device that can be strapped around the tray table of an airplane seat to create a place for your feet to rest.
This is a great travel accessory for long flights, as it can help to relieve tension in the feet and lower back. The foot hammock can also be used as an office footrest, as it's adjustable to fit any height. Plus, the cotton fabric is soft and comfortable.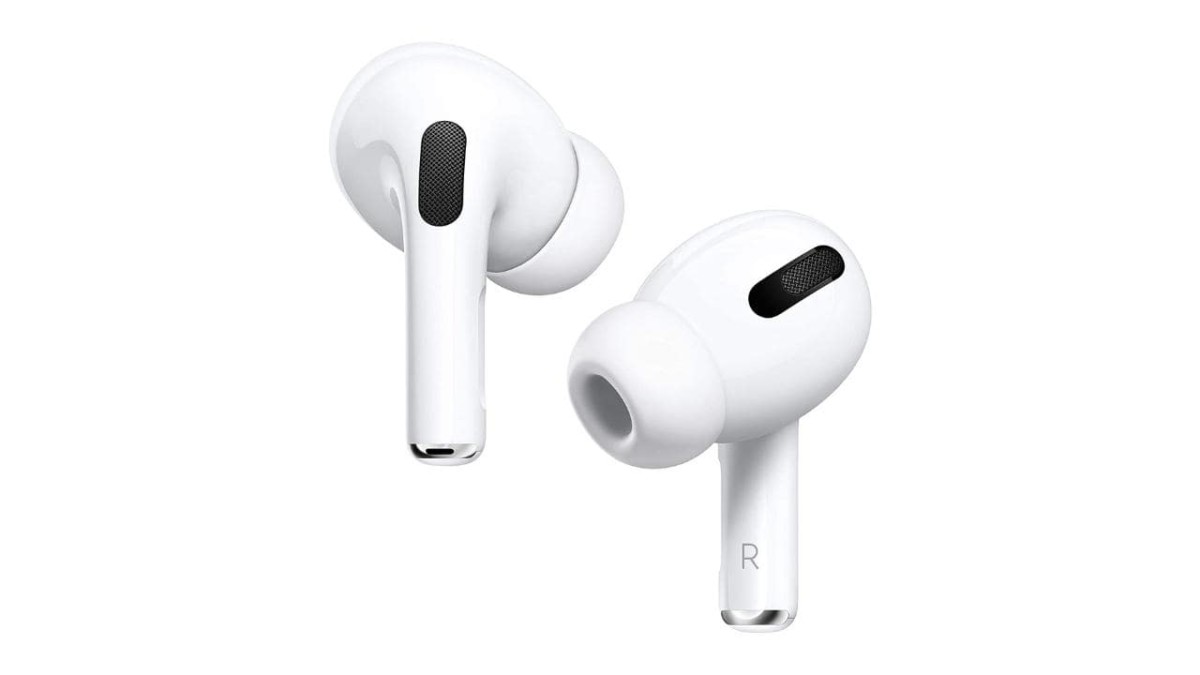 The new Apple AirPods Pro is the latest addition to the AirPods line. They feature active noise cancellation, transparency mode, and spatial audio.
The earbuds are sweat and water-resistant and have a customizable fit. They also come with a MagSafe charging case that provides more than 24 hours of total listening time.
The earbuds are easy to set up and use and connect wirelessly to your iPhone.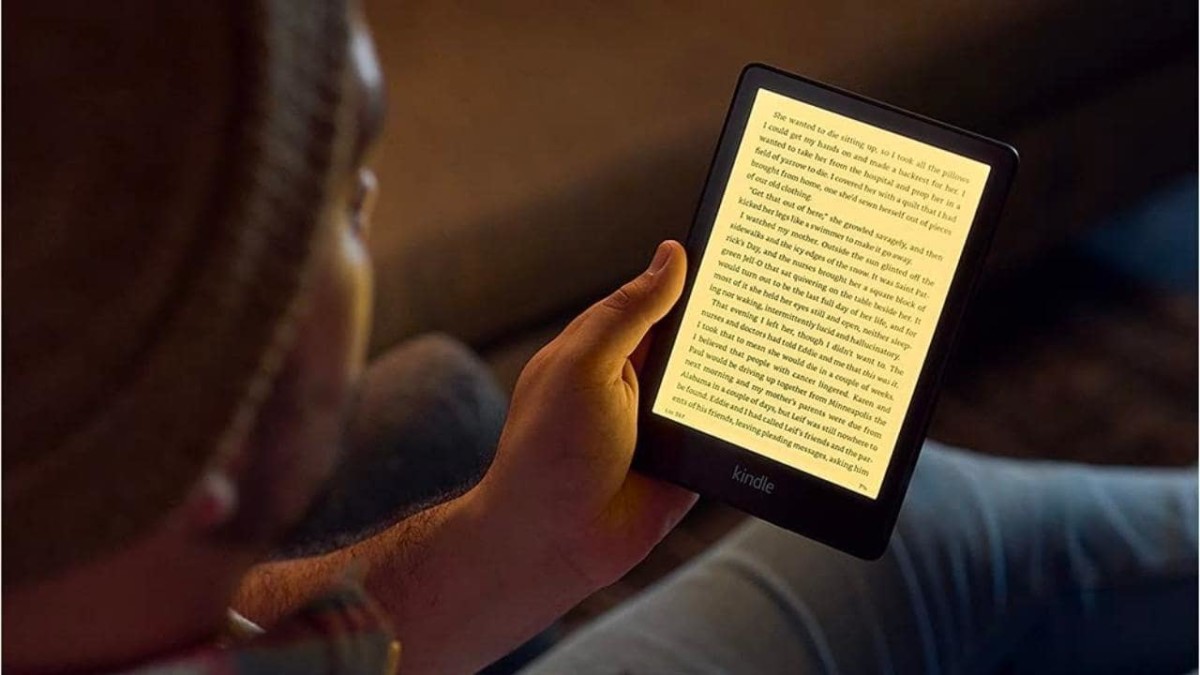 The Kindle Paperwhite is a great travel accessory for anyone who loves to read. It's lightweight and portable, so you can easily take it on the go. Plus, the built-in light makes it easy to read in any environment, even in the dark.
The Paperwhite also has an adjustable font size, so you can customize your reading experience.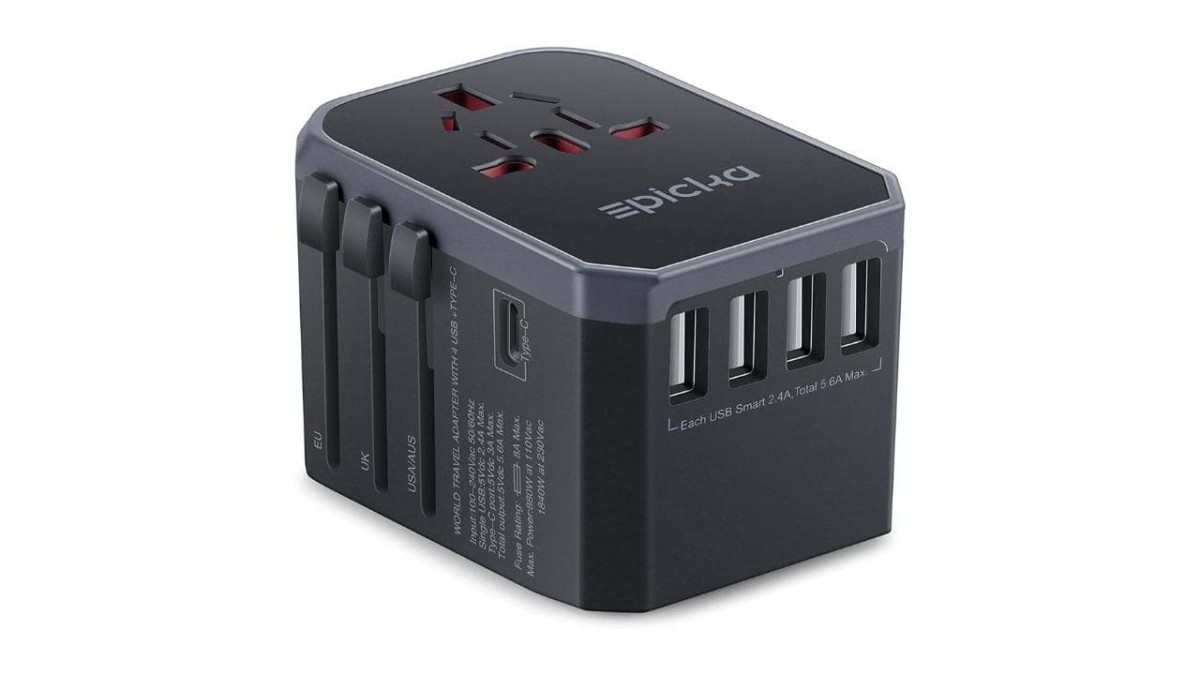 The Epicka Universal Travel Adapter is an ideal travel accessory for those who want to be able to charge multiple devices while on the go.
The adapter features 4 USB ports, 1 USB type C port, and 1 AC socket, making it possible to charge up to 6 devices simultaneously. It's also safety certified, meaning it's protected against overloads and electrical shocks.
Additionally, the adapter is compatible with many devices, including smartphones, tablets, digital cameras, and more.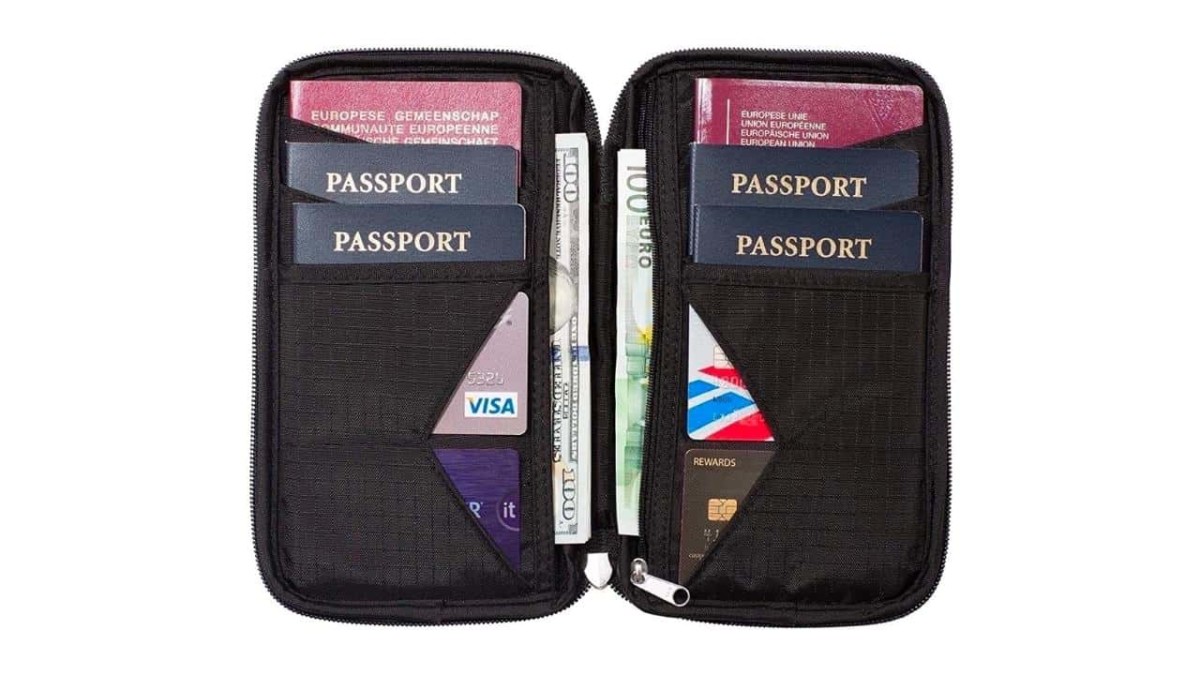 The Zero Grid Travel Document Organizer is a great way to keep your family's passports and other travel documents organized and safe.
The document organizer features RFID-blocking technology to protect your personal information from being scanned without your permission and also includes 7 RFID-blocking sleeves for extra security.
The flexible storage and organization options make storing money, passports, tickets, and other travel documents easy, while the moisture-resistant rip-stop nylon and YKK zippers ensure that your documents are safe and dry.
It's a great way to keep your family's travel plans worry-free.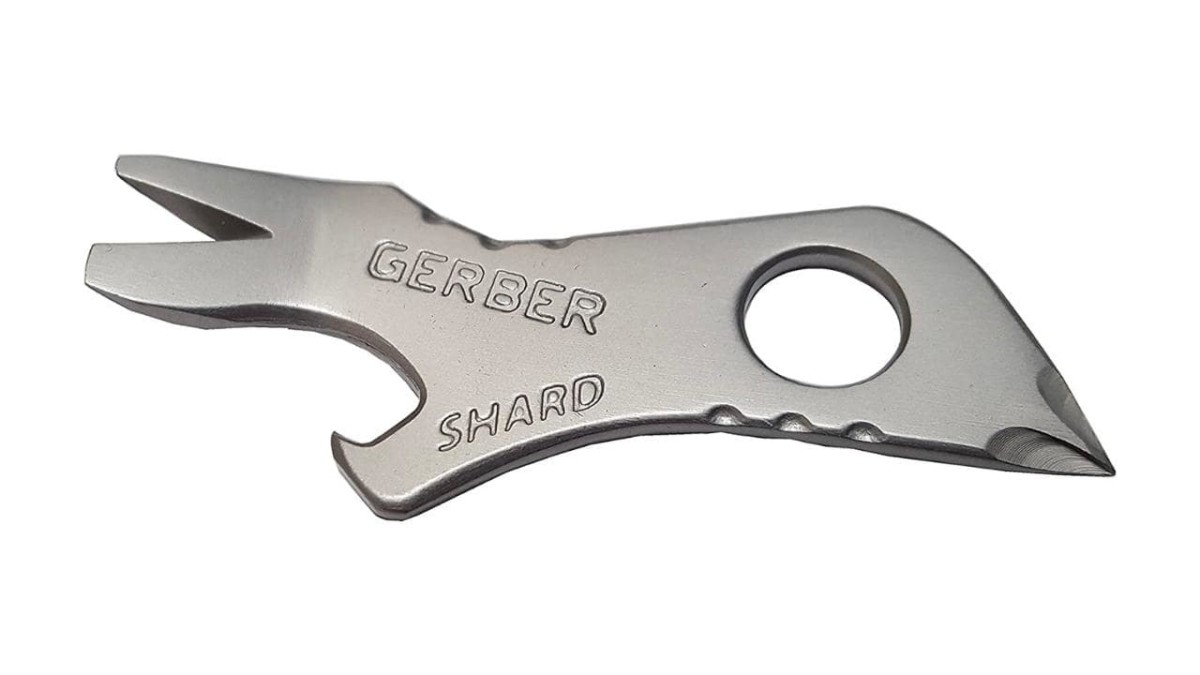 The Gerber Shard Keychain Tool is perhaps the most simply designed tool in your arsenal, but don't let its size fool you. With seven essential functions, this airline-safe tool is ideal for everyday travel and tasks.
The Shard is made of stainless steel with a titanium coating and measures 2.75 inches. It's also backed by a limited lifetime warranty.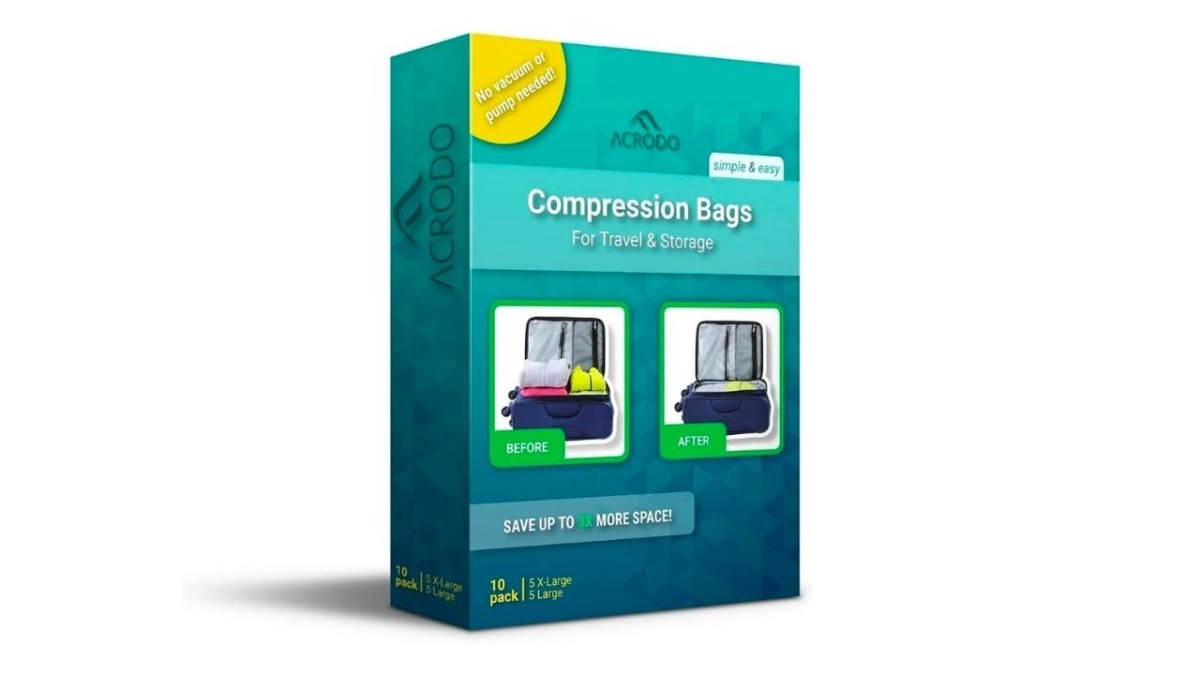 Looking for a way to save space when packing for your next trip? Look no further than these Acrodo Compression Bags.
These space-saving bags allow you to compress your clothes without needing a vacuum or pump, making packing a breeze. The air-tight and water-tight design also protects your belongings from damage or mold, ensuring your clothes stay fresh and clean while traveling.
With increased durability and longevity, these compression bags are perfect for storing clothes long-term. And, the best part? They're perfect for camping trailers and small closets.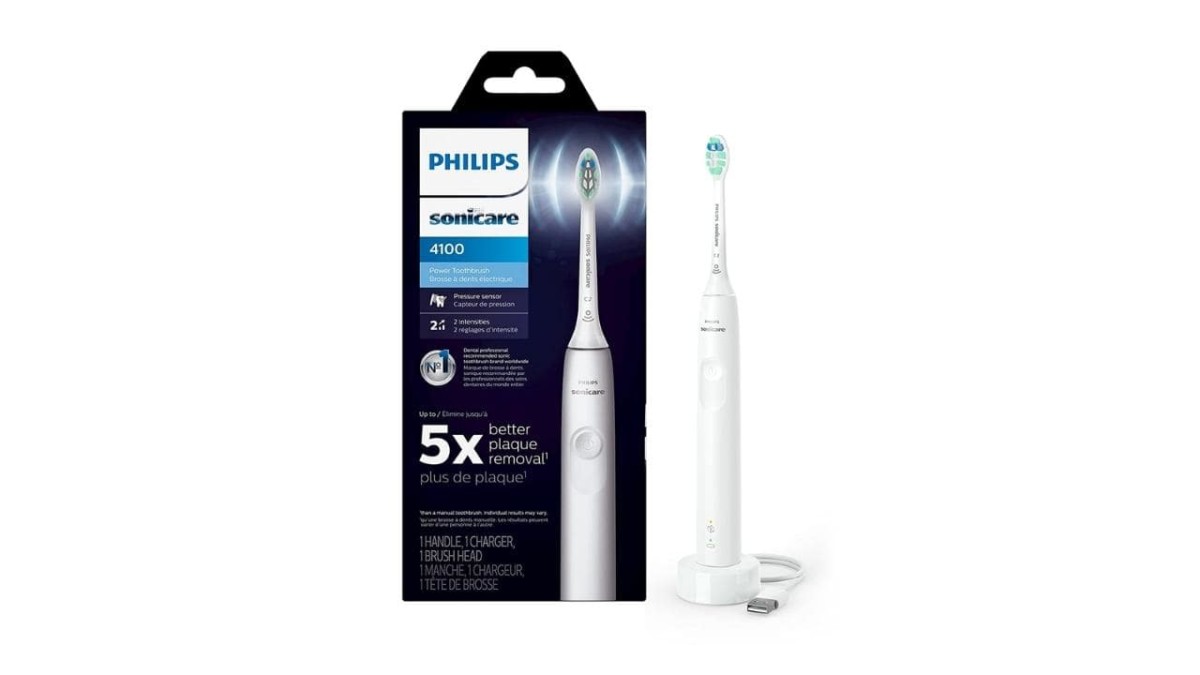 The Philips Sonicare 4100 Power Toothbrush is a splendid choice for people looking for an electric toothbrush.
It features a pressure sensor that will protect your gums from being overbrushed, as well as two intensity settings to choose from.
Additionally, it has a 2-minute SmarTimer with QuadPacer to ensure you brush for the dentist-recommended amount of time. Plus, the brush head replacement reminder ensures your brush head is always helpful.
The long battery life with a light indicator is also a plus.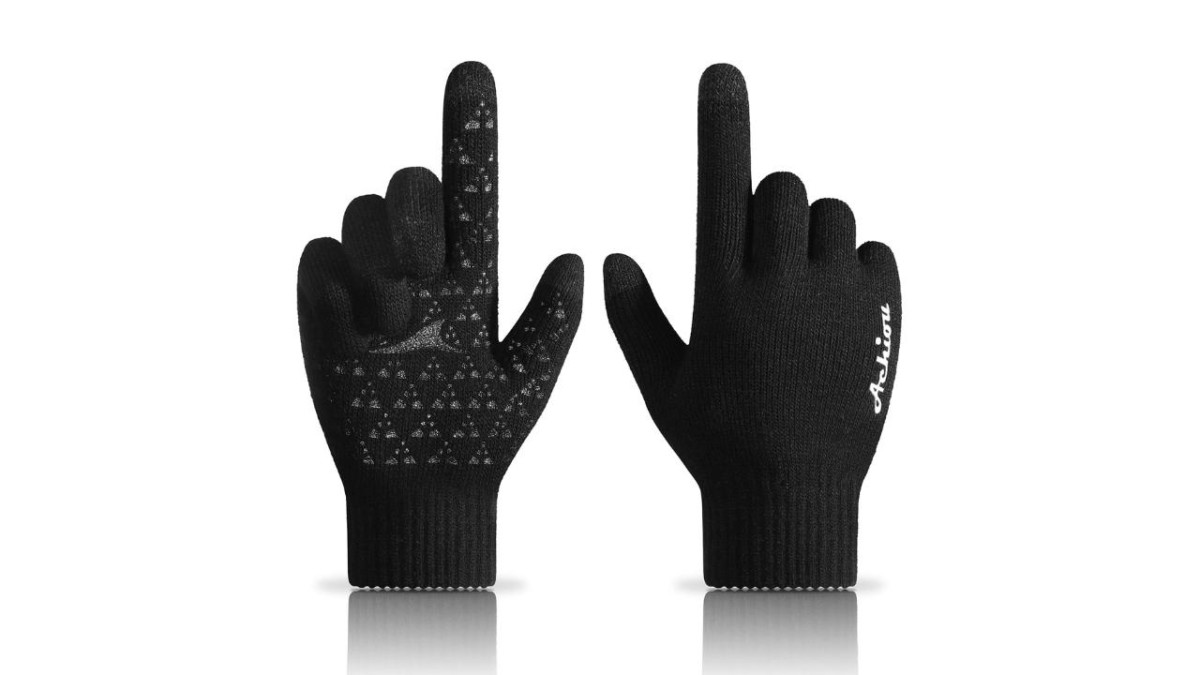 If you're looking for a great pair of gloves to keep your hands warm in the winter, you should check out the Achiou Winter Gloves.
These gloves are made from soft knit fabric and have a thermal lining to keep your hands warm. They also have a touchscreen-capable design, so you can use your phone or tablet without having to remove the gloves.
The gloves are also fitted with a large area triangle silicone palm grip to keep your phone secure.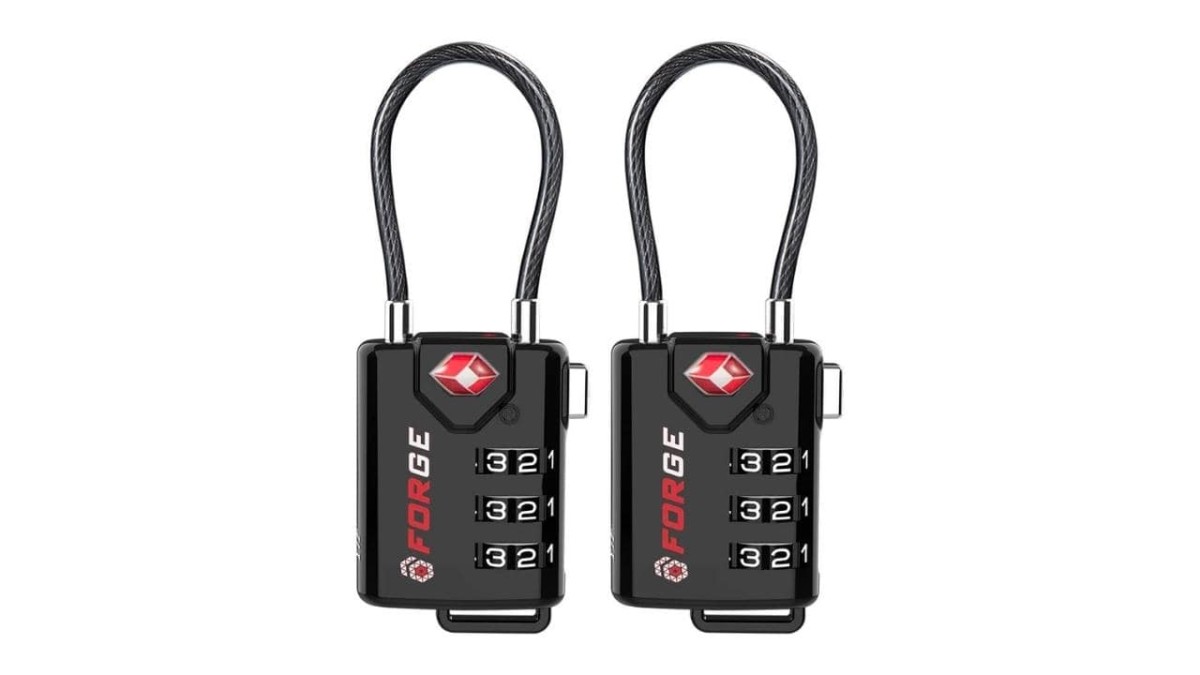 Forge luggage locks are some of the best on the market.
They're made with a rigid alloy body that can take a pounding. The locks are also designed with a steel cable that's tightly braided and sheathed. This makes them difficult to cut or break.
The combination can be changed as often as you like, and the locks are always re-locked after inspection by a TSA agent. This ensures that your belongings are always protected.
They can be used on various items, including suitcases, briefcases, backpacks, and laptop bags.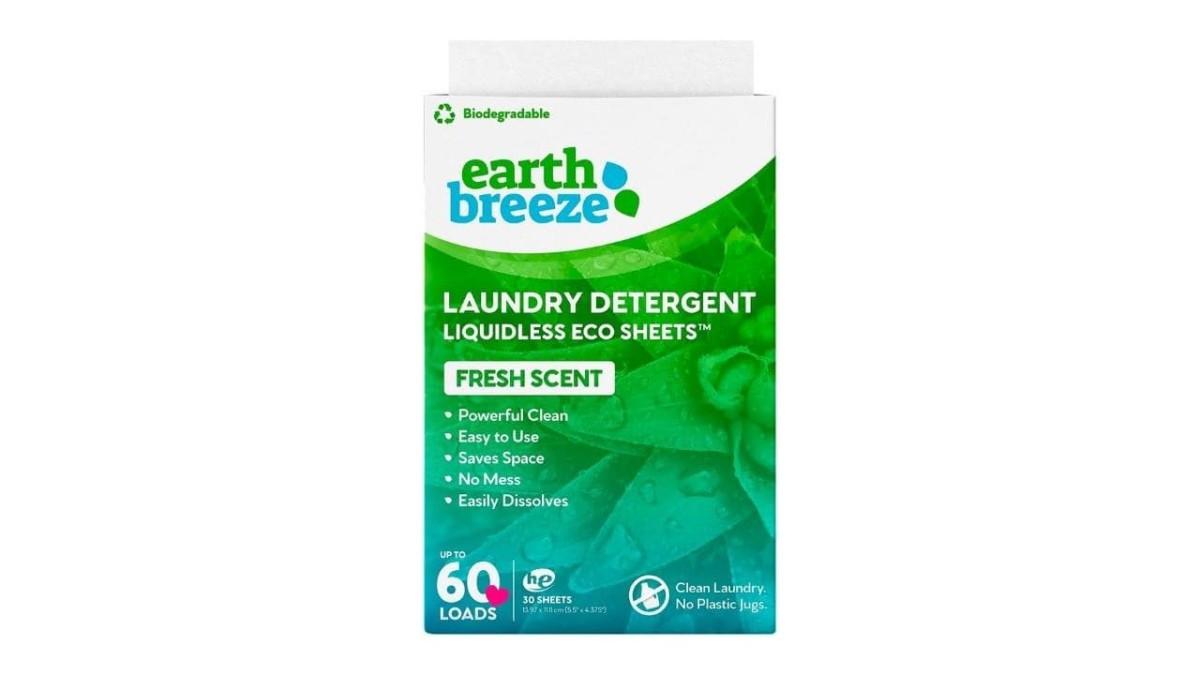 Earth Breeze Laundry Detergent Sheets are a great alternative to traditional laundry detergent. They're liquidless, which means they don't come in a bulky plastic jug, and they use the water from the machine to dissolve the sheets. This reduces your carbon footprint and saves you space.
They're also hypoallergenic, vegan, bleach-free, paraben-free, and phosphate-free.
If you're looking for a way to organize your luggage while you travel, the Bagail 6-Set Packing Cubes may be just what you need.
This set includes six packing cubes in various sizes, as well as a laundry bag.
The cubes are made of high-quality nylon and have a mesh top panel to quickly identify contents and ventilation. They're also zippered for security.
The best part about these cubes is that they fit like a glove into most airline carry-on suitcases, tote bags, backpacks, and duffel bags. This makes them ideal for family breaks, business travel, backpacking, camping, hiking, and more. And if you need an extra bag to separate your dirty clothes at the end of your trip, the laundry bag included in this set is perfect for the job.
So if you're looking for a way to streamline your packing process and make your travels a little bit easier, check out the Bagail 6-Set Packing Cubes.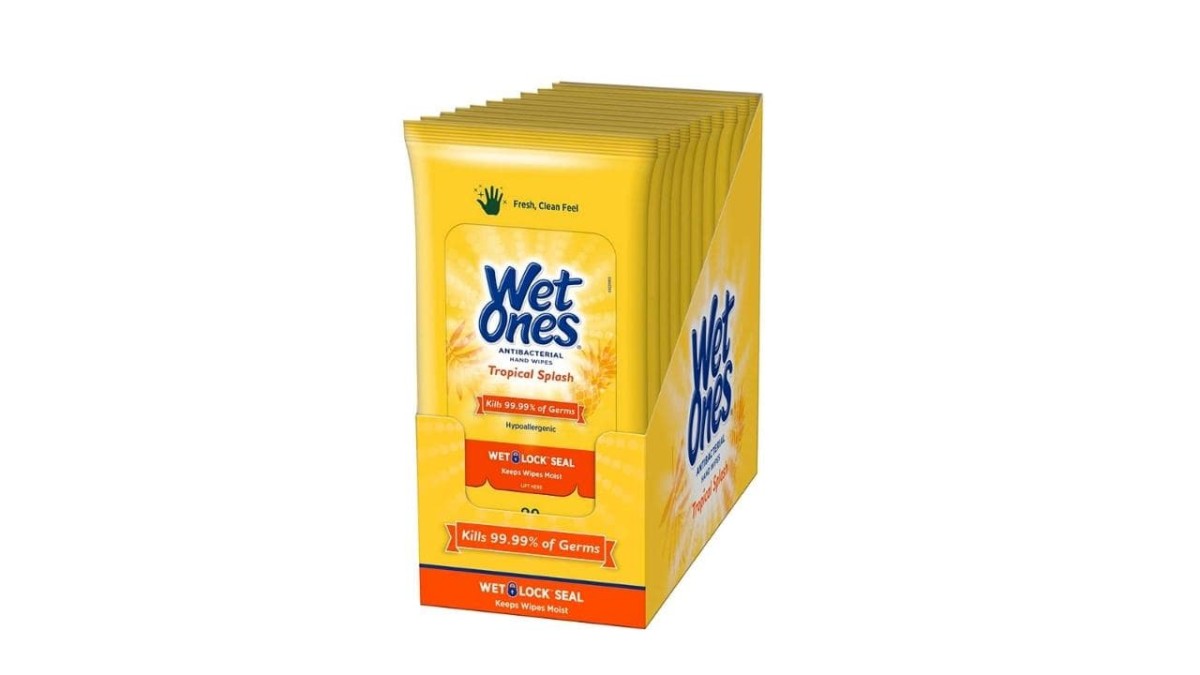 The Wet Ones Antibacterial Hand Wipes are perfect for quick clean-ups of everyday dirt and messes.
The wipes are enriched with skin-conditioning aloe, which helps to prevent them from drying out or irritating your hands. This convenient travel pack also has a resealable flap that keeps the wipes from drying.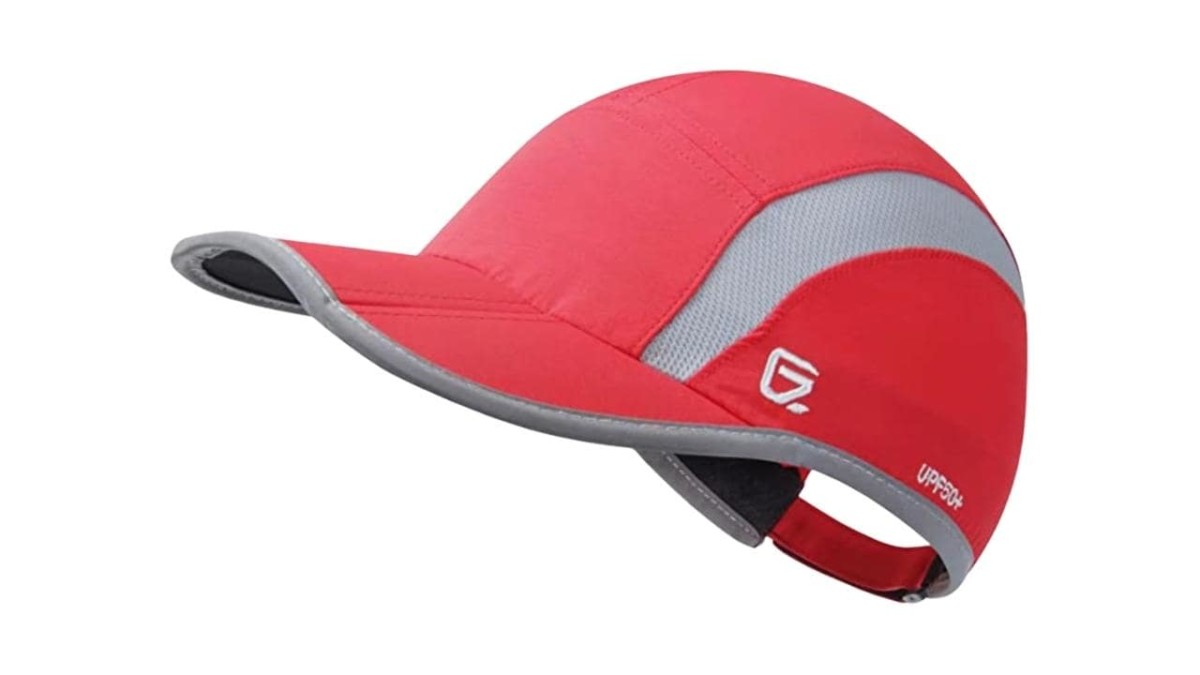 If you're looking for a quality sun hat that you can wear while traveling, the GADIEMKENSD Reflective Folding Outdoor Hat is a great option.
This hat is made of special materials which provide UPF50+ UV protection. The brim can be folded and fit into any pocket or backpack, making it the perfect travel companion.
Additionally, the mesh on the sides allows for ventilation and helps to keep your head cool in hot weather.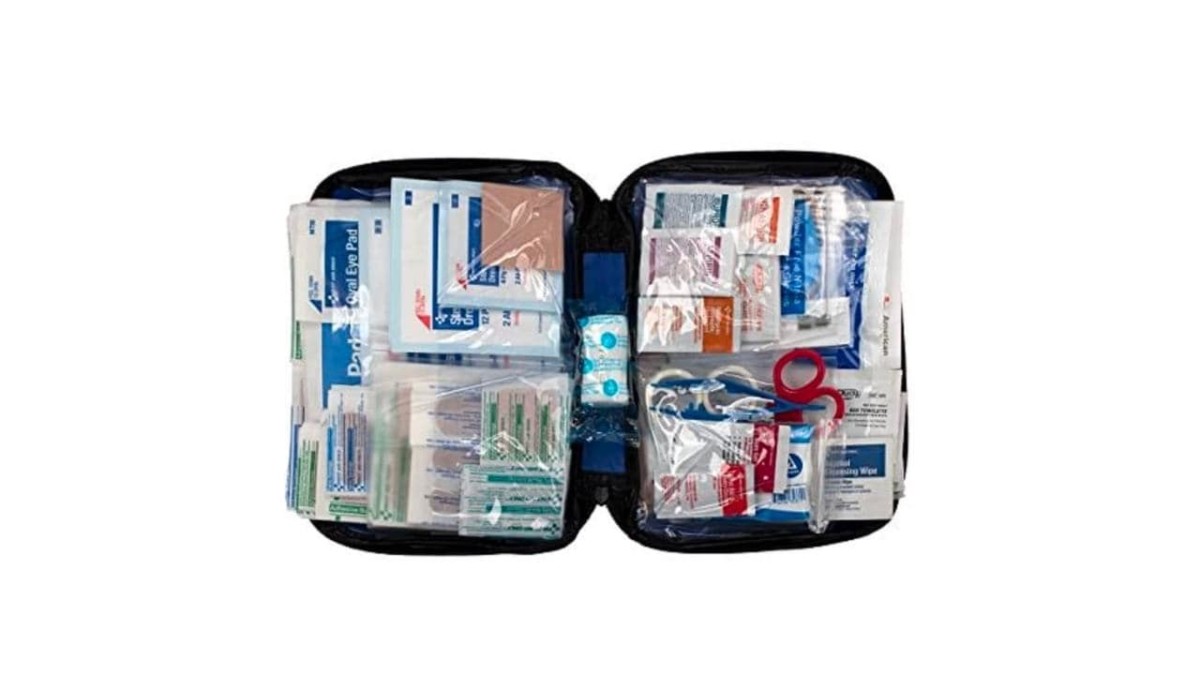 This emergency kit is perfect for travel, as it's compact and includes a variety of supplies that can be used in any potential emergency.
The adhesive bandages, antibiotic ointments, and BZK antiseptic towelettes are all great for treating wounds, while the burn cream packets can help soothe burns.
Additionally, the aspirin and ibuprofen can help relieve pain, and the gauze roll and pads can be used to cover and protect injuries. The cold pack is perfect for treating bumps and bruises, and the fabric case with clear plastic pockets makes it easy to find and access the supplies you need in an emergency.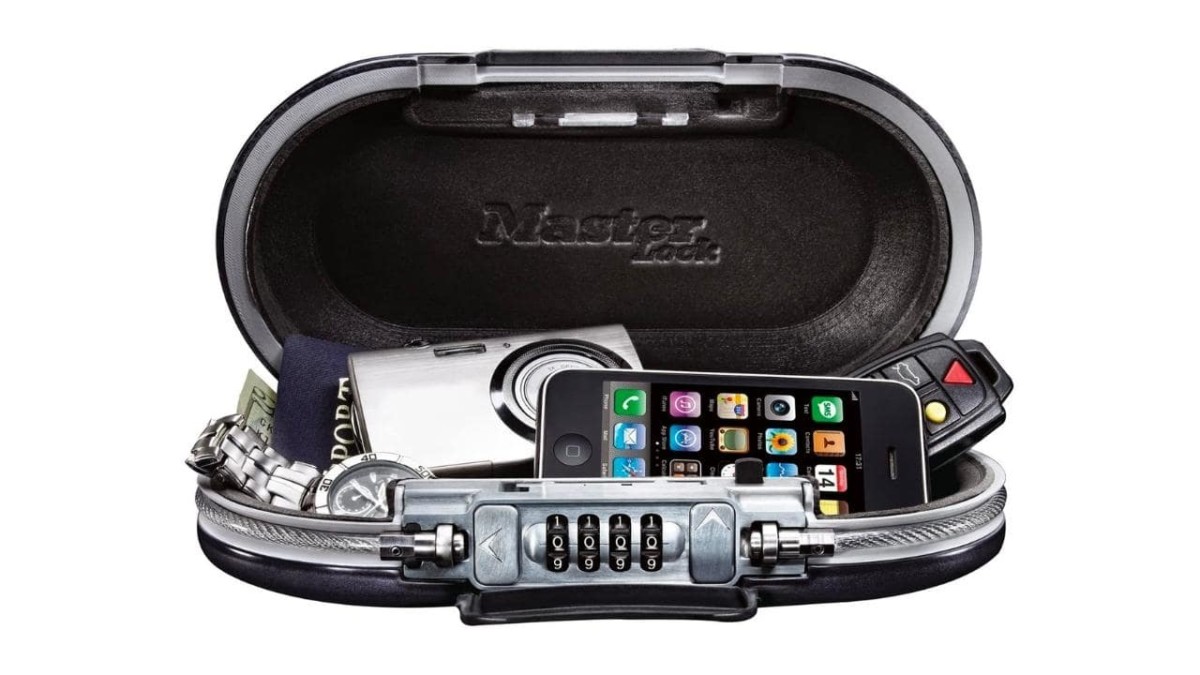 The Master Lock Portable Safe is a great way to keep your belongings safe while traveling.
The safe is small and easily portable, making it the perfect size for carrying passports, cash, credit cards, and other essential items.
It can be secured to a fixed object using the included cable or carried around with you using the built-in handle. It's also water resistant, meaning your belongings will be protected even in wet conditions.
The safe can be opened with a secure four-digit combination, and it has an included ear bud and charging cable access port so you can listen to music or charge your devices while the safe is locked.
The Sojos Classic Round Sunglasses are a fantastic choice for anyone who wants stylish and practical sunglasses. The lenses are UV400 protected and block 100% of both UVA and UVB radiation, making them a perfect choice for anyone who wants to protect their eyes from the sun.
The high-quality materials are durable and long-lasting, while the round shape makes them perfect for any activity. They also come with a microfiber pouch, cleaning cloth, and glasses box, making them the ideal gift idea.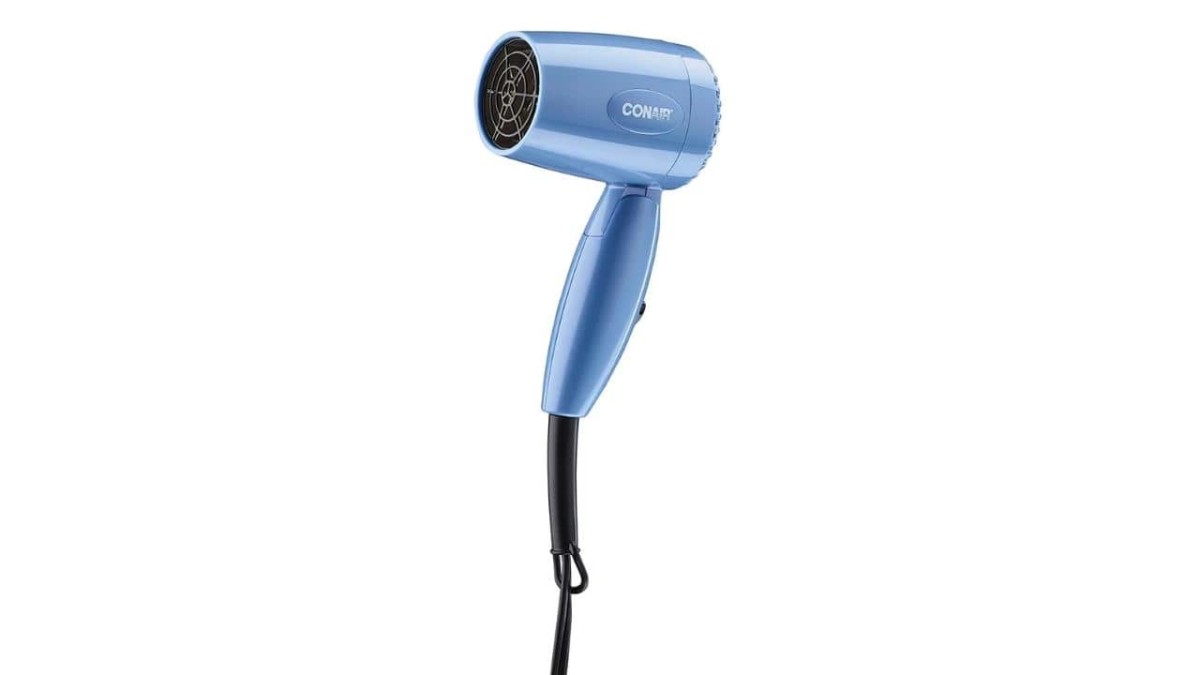 This Conair hair dryer is a lightweight, compact hair dryer perfect for travel. It features a folding handle for easy storage and only weighs 1 pound.
It's powered by 1600 watts for quick and easy styling of all hair types, and it has 2 heat speed settings. With dual voltage, it's perfect for worldwide travel.
The stylish and ergonomic housing makes it easy to use, and it produces significant results with little effort.
Conair is a leader in hair dryers, and this compact hair dryer is another excellent example of the brand's innovative design and technology.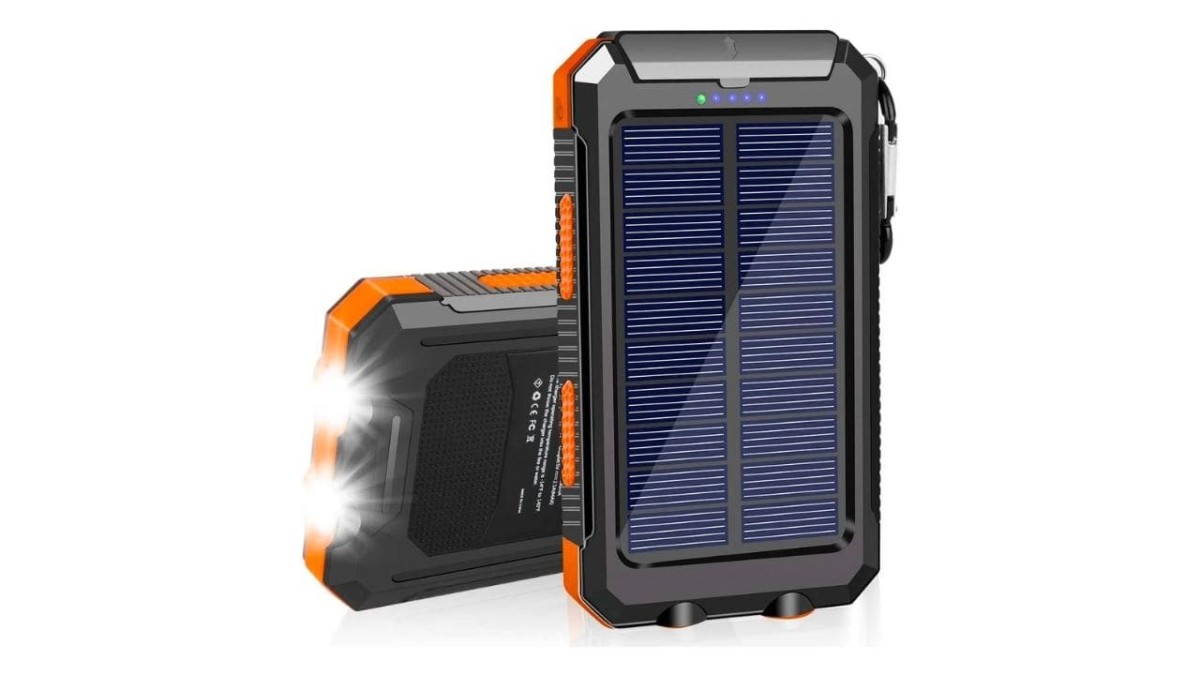 The Suscell Solar Charger is a wonderful option for those looking for a reliable and durable solar charger.
This solar power bank is built with a high-capacity mobile battery, and it's compatible with various smartphones and devices. It also features two USB outputs and two LED flashlights, making it perfect for outdoor activities or emergencies.
The Suscell Solar Charger can be charged through the micro input port or solar energy, making it a versatile option for any situation.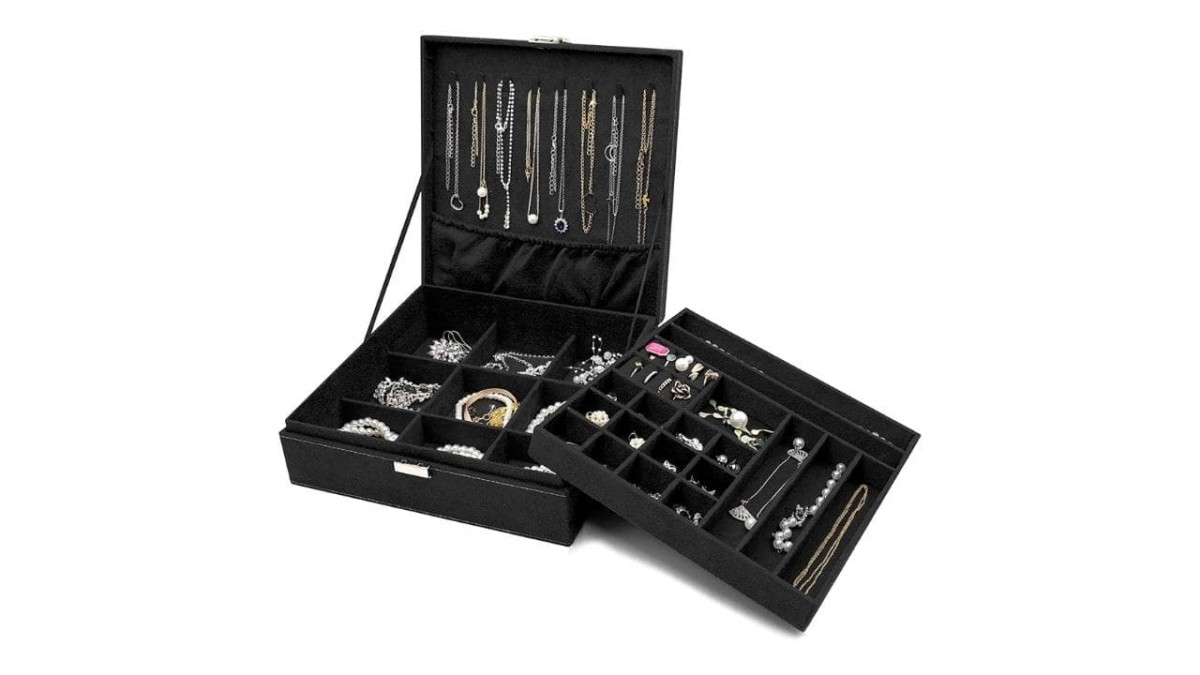 The ProCase Jewelry Box Organizer is the perfect way to keep your jewelry organized and easy to find.
The double stackable layer design offers 27 different-sized compartments for organizing all types of jewelry, including earrings, bracelets, rings, and necklaces.
The 8 hooks inside the top cover allow you to conveniently hang necklaces, and the elastic bottom pouch helps necklaces stay in place and prevent them from dangling and tangling.
The removable slots underneath the tray are perfect for storing bigger bracelets or less-often-worn jewelry.
The jewelry storage case is made of advanced velvet material, and the soft lining inside helps to protect your precious items from scratches while offering you a comfortable touch.
The MLVOC Travel Pillow is made of 100% pure memory foam and is designed to provide the perfect amount of support for your neck.
The pillow features a new design that includes a sweat-resistant and machine-washable cover and a luxury memory foam filler that cushions the body and relieves painful pressure points. It also comes with an improved travel bag that allows it to compress down to ½ its size.
And with its snap strap, the pillow can be attached to your carry-on luggage without taking up extra space.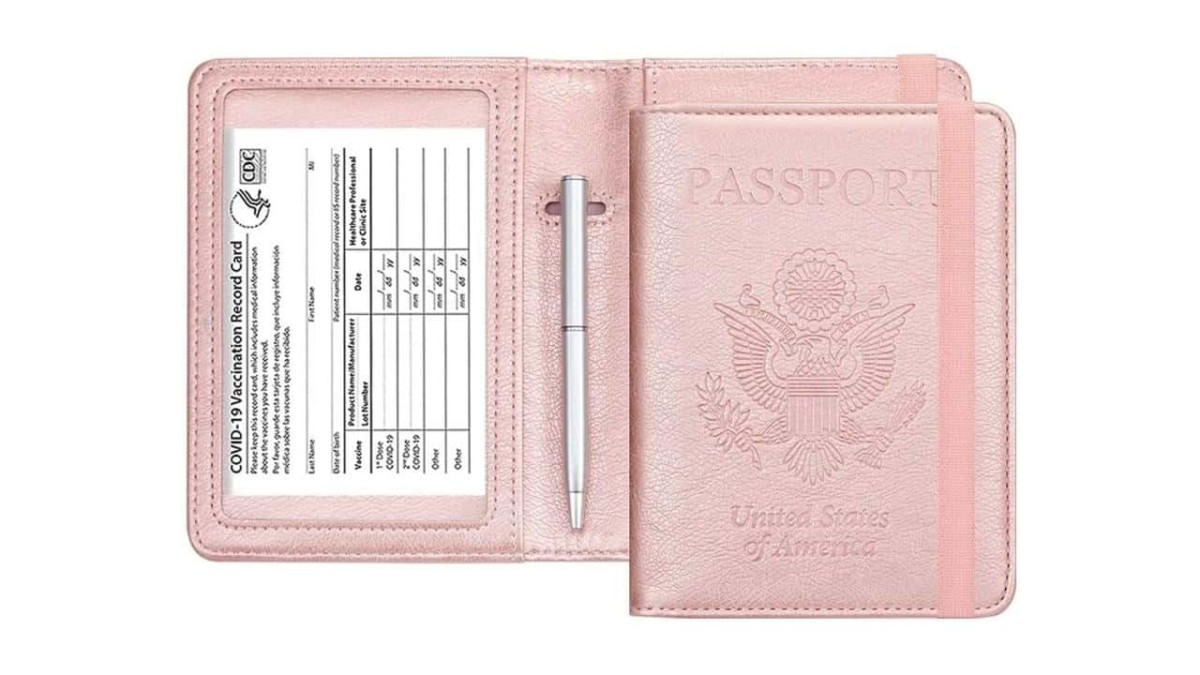 The Hotcool Passport and Vaccine Card Holder is a great way to keep your passport and other important documents organized while traveling. It features an elastic strap to keep everything securely in place, as well as RFID blocking to help protect your personal information.
Made from premium PU leather, this holder is lightweight and slim, adding no unnecessary bulk or weight. As a result, it's the perfect way to keep your documents safe and organized while you're on the go.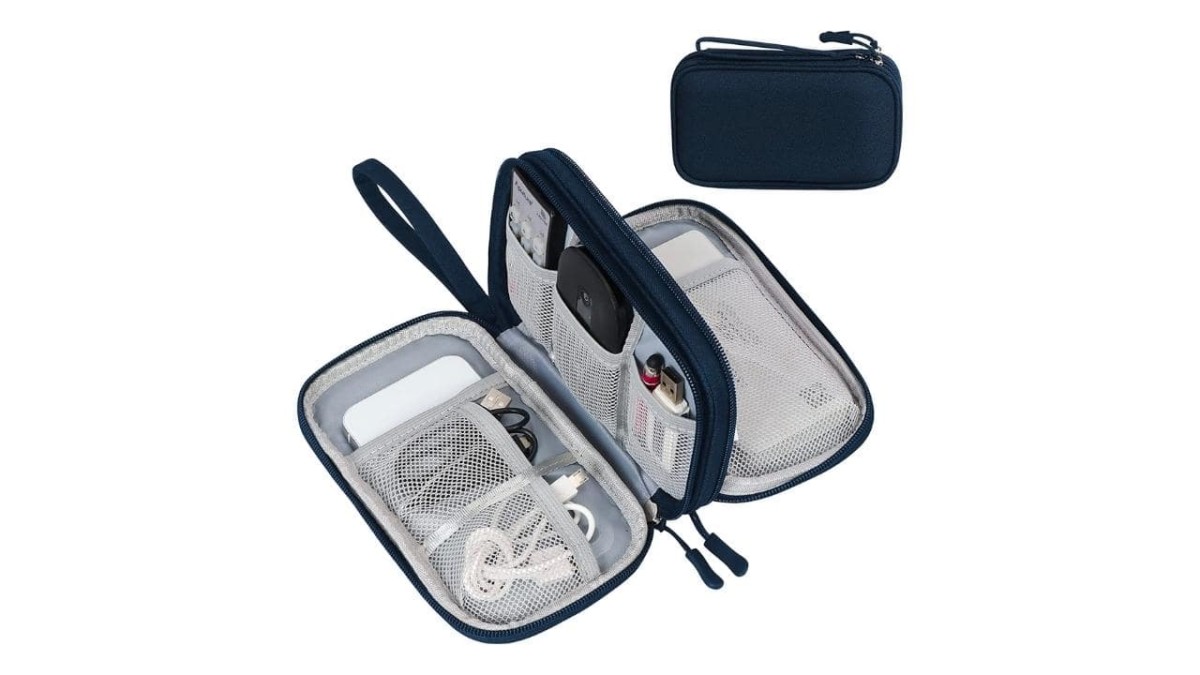 The FYY Electronic Organizer is a great accessory to have when traveling. It's made of high-quality, durable, and waterproof oxford material and features a soft sponge interior to protect your gadgets.
With two interior compartments, this organizer has enough space to store your cords, cables, USB drive, cellphone charger, and other accessories. The case also comes with a comfortable hand strap for easy carrying, as well as a durable and smooth zipper closure.
The small size and lightweight design make it perfect for taking on holiday or business trips.
If you're looking for a great way to take your toiletries on the go, the Morfone 16-Pack Travel Bottle Set is perfect.
Made of silicone and plastic, these bottles are leak-proof and TSA-approved, making them ideal for travel.
The wide-opening design makes it easy to fill them with shampoo, conditioner, or lotion, and they're also easy to clean. Plus, they come in a handy carrying bag that fits easily into any small space.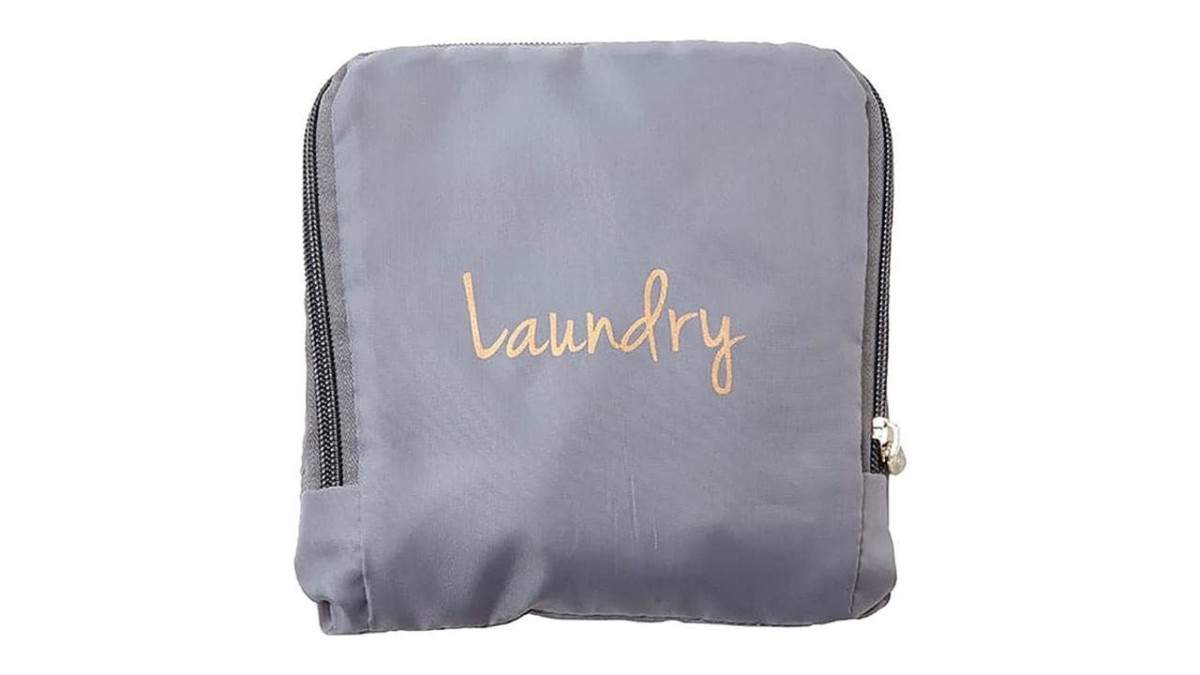 The Miamica Travel Laundry Bag is a great accessory for your next trip. It's made of lightweight and durable material, making it easy to transport and care for.
The bag expands to hold a week's worth of dirty laundry and features a drawstring closure to keep everything secure. Plus, it's machine washable for added convenience. This bag is a must-have for any traveler.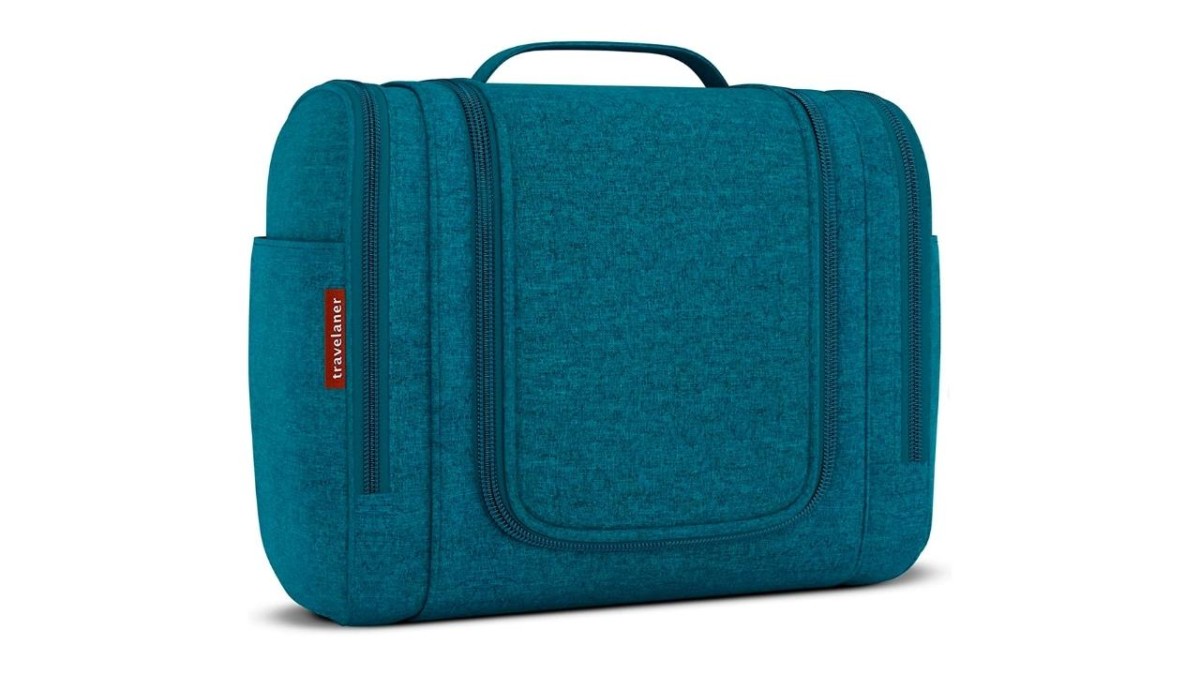 The Travelaner Hanging Toiletry Bag is perfect for anyone who wants an easy way to organize their toiletries while traveling.
The bag is made of high-quality materials and features multiple pockets, making it easy to store everything you need.
Additionally, the metal hook allows you to easily hang the bag on a door or cabinet, freeing up space in your luggage.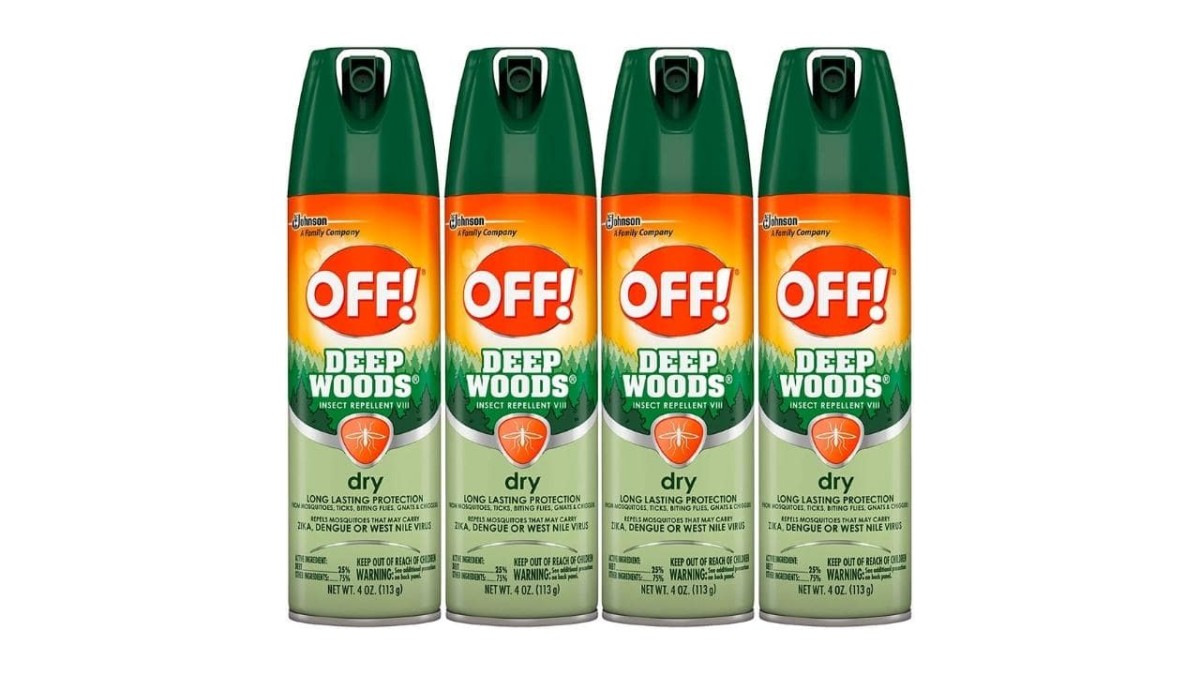 The OFF! Deep Woods Insect Repellent is a superb product for your next vacation.
The aerosol, dry, non-greasy formula is perfect for keeping the bugs away, and it comes with long-lasting protection from mosquitoes, ticks, biting flies, gnats, and chiggers. It's also a tick repellent that protects against ticks that may carry Lyme disease. In addition, the powder-dry formula is not oily or greasy, making it easy to apply and comfortable to wear.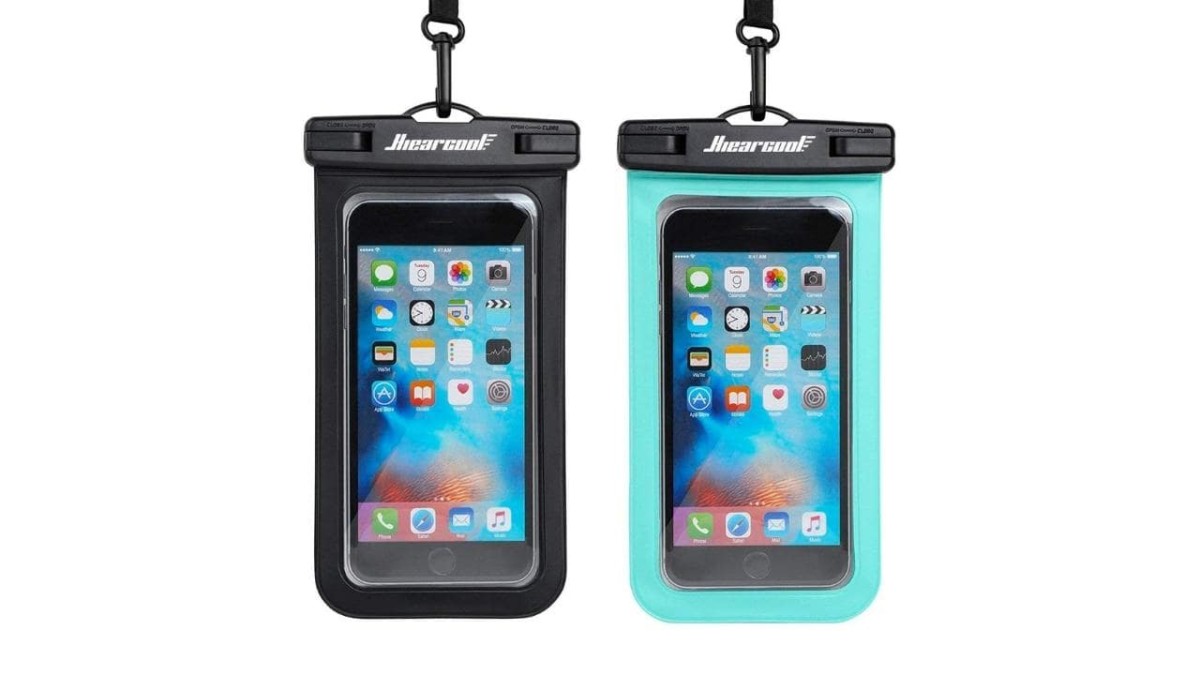 The Hiearcool Universal Waterproof Phone Case is a terrific accessory for any vacation. It's IPX8 certified waterproof, meaning it can be submerged in up to 100 feet of water. This makes it the perfect case for keeping your phone safe at the beach or swimming.
The case also has a large capacity, allowing you to store phones up to 7 inches in size. Additionally, the case comes with a detachable lanyard, making it easy to keep track of your phone while you're enjoying your vacation.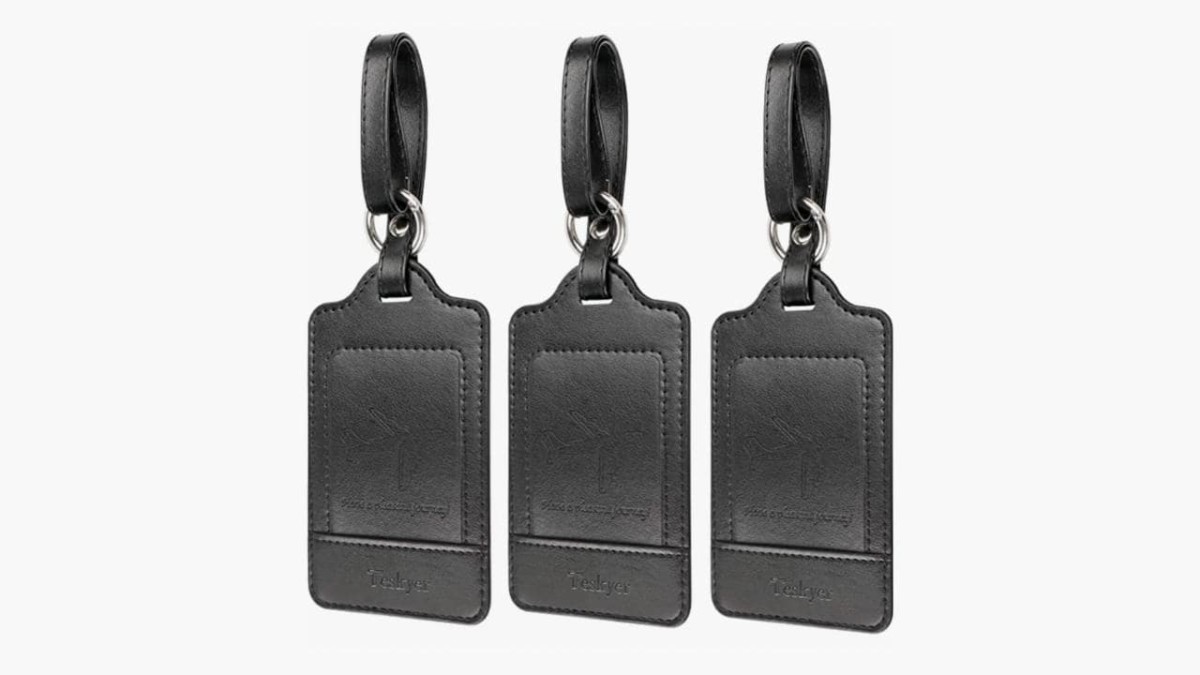 The Teskyer Luggage Tags are an excellent accessory to have while traveling. They're made of high-quality, eco-friendly polyurethane leather and are soft and slim, making them very durable. They also come with two information cards, which is a great feature since you can write down two different addresses.
The tags also have a round spring snap that makes it easy to attach them to your luggage or take them off. Plus, the flap cover protects your personal information from being seen.
Finally, the tags also have a slot on the bottom that hides the flap, making them waterproof in case of rain.
The Travelon Bag Bungee is perfect for hard-sided suitcases, as it allows two items to move as one. This makes carrying your luggage much easier, as you don't have to worry about it being too heavy.
The Bag Bungee also attaches easily to the handle system of wheeled luggage, making it easy to use. Plus, it works on both single pole and double pole telescoping handles, so it will fit any type of suitcase you have.
Finally, the Bag Bungee secures a second bag, coat, or other item, which comes in handy when packing everything you need for your trip.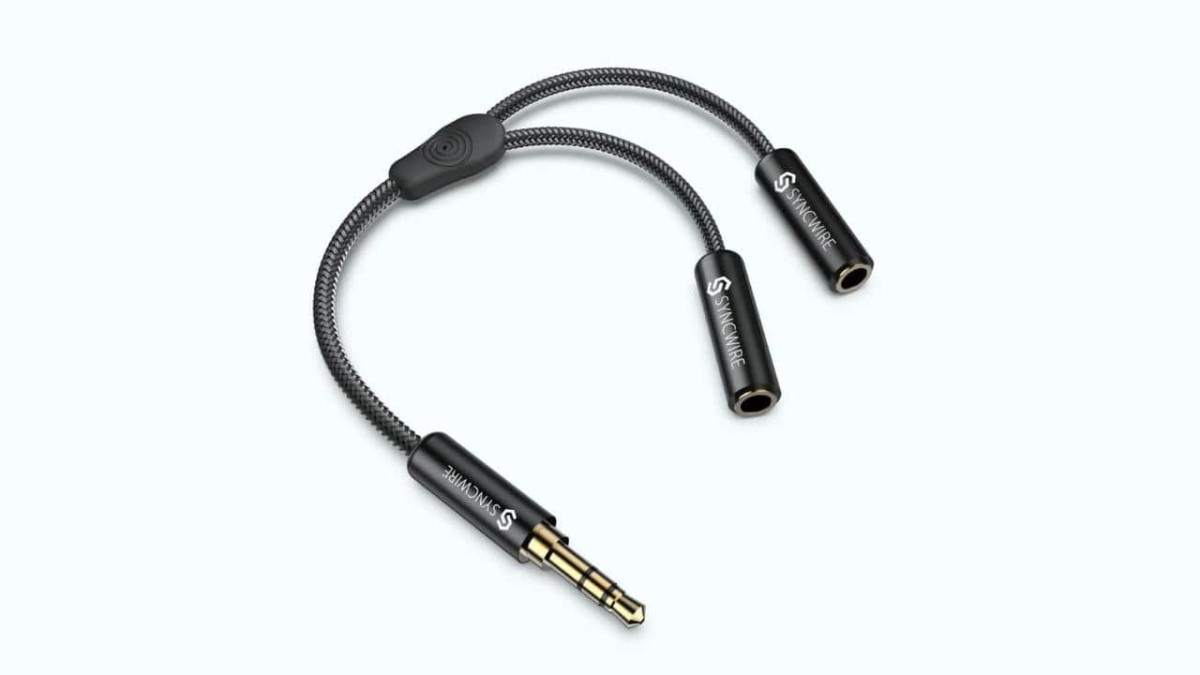 The Syncwire Headphone Splitter is compact and lightweight, and it can be used to connect two headphones to a single device. The sound quality is excellent, and the connector is gold-plated brass for accurate data transmission.
The headphone splitter also has double shielding to protect against interference, and it's made of durable nylon-braided material. It's also compatible with most cases, except for life-proof cases.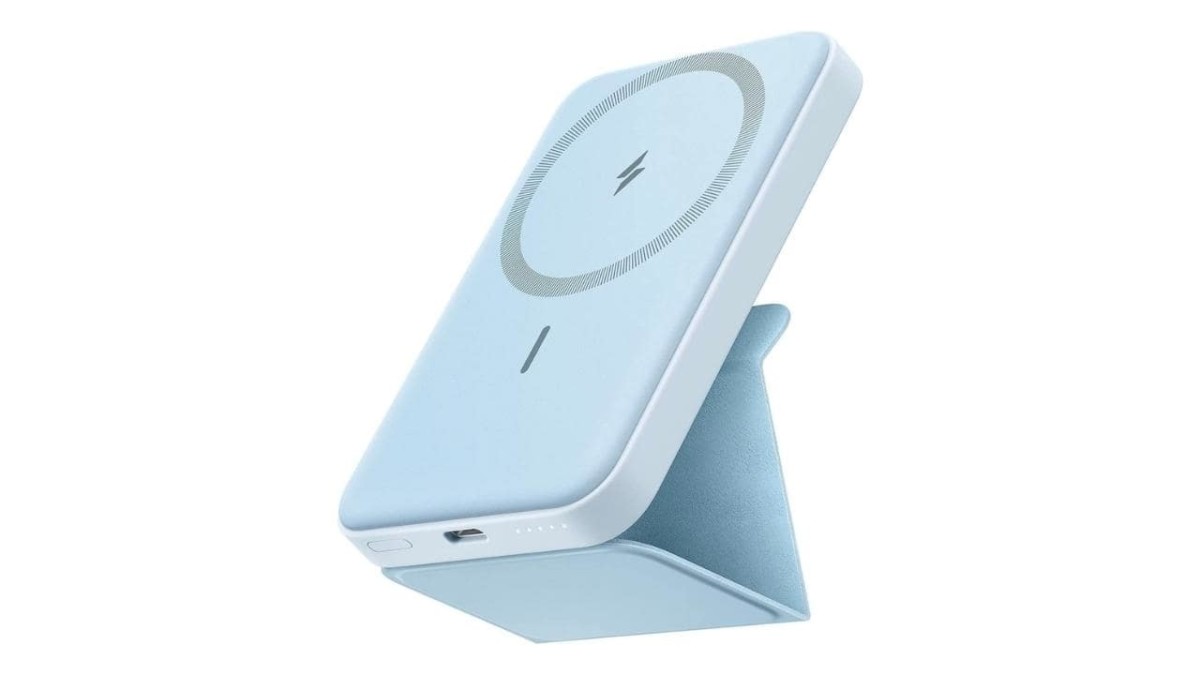 The Anker 622 MagGo is a foldable magnetic charger that's slim and compact. It's only 0.5 inches thin, making it easy to carry around.
The MagGo also features a versatile built-in kickstand that keeps your iPhone upright for a comfortable viewing angle. Its super-strong magnet snaps magnetically into place to ensure perfect alignment and an efficient charge.
Anker's new Mini Cell technology reduces the overall battery size without compromising power and charging efficiency. In addition, the MagGo comes with a 23.6-inch USB-C to USB-C cable, a welcome guide, and a worry-free 24-month warranty.
Do you often find yourself tossing and turning at night, struggling to get a good night's sleep? If so, you're not alone. Millions of people worldwide battle with insomnia and other sleep problems.
But there's hope! The MZOO Sleep Eye Mask can help you get the restful sleep you need and wake up refreshed and recharged.
This eye mask is made from high-quality memory foam that contours to your face, providing optimal comfort. It blocks out all light, so you can drift off into a deep sleep, and the adjustable straps ensure a perfect fit for everyone.
Whether you're struggling with insomnia or just want to get a better night's sleep, the MZOO Sleep Eye Mask is a great choice. It's also perfect for travel, napping, and even yoga.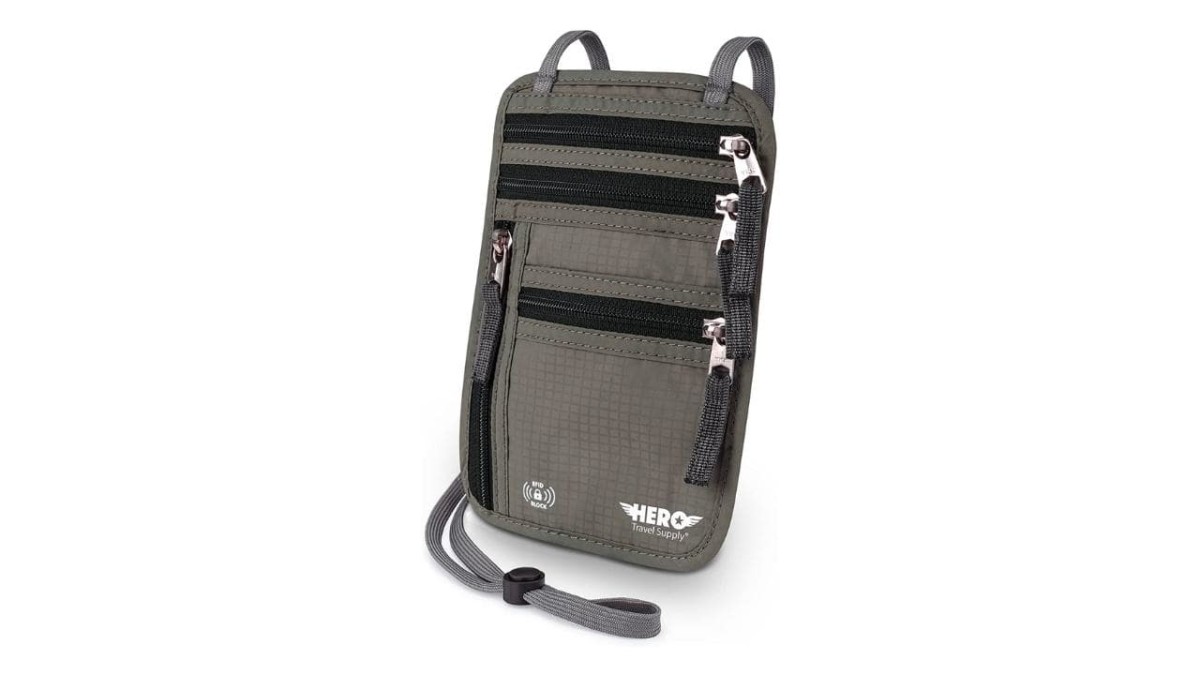 Do you have a lot of important things to carry with you when you travel? Passport, boarding pass, ID, credit cards, cash, etc.?
Keep them all organized and safe with the Hero Neck Wallet.
This convenient travel wallet hangs around your neck or can be worn under your clothes for ultimate security. It's made of ripstop nylon fabric and features RFID-blocking technology to protect your personal information from electronic theft.
The Hero Neck Wallet also has a lifetime replacement guarantee, so you can travel confidently knowing that your belongings are safe.
Streamline your travels with the Hero Neck Wallet and enjoy worry-free adventures.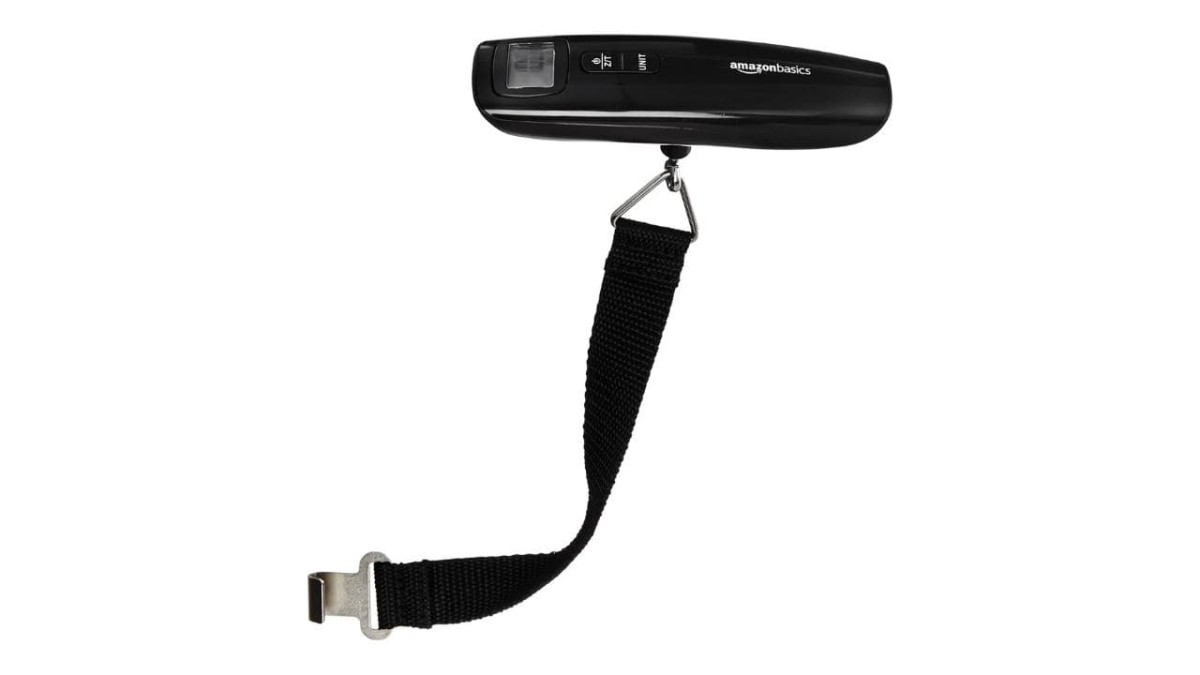 Convenient and easy to use, the Amazon Basics digital luggage weight scale is a must-have travel accessory. The scale lets you quickly and accurately weigh your luggage, so you know exactly how much it weighs before heading to the airport.
Simply lift your luggage onto the scale, hook the strap around the handle, and hold onto the scale until the digital display locks in the weight.
The scale has a maximum weight capacity of 110 pounds (50 kilograms) and can be switched between units of measurement (pound or kilogram) with the push of a button. Plus, the zero/tare function allows you to reset the scale back to zero, so you can easily weigh multiple items one after the other.
The scale also features low-battery and error indicators for easy reference. A CR2032 battery is included.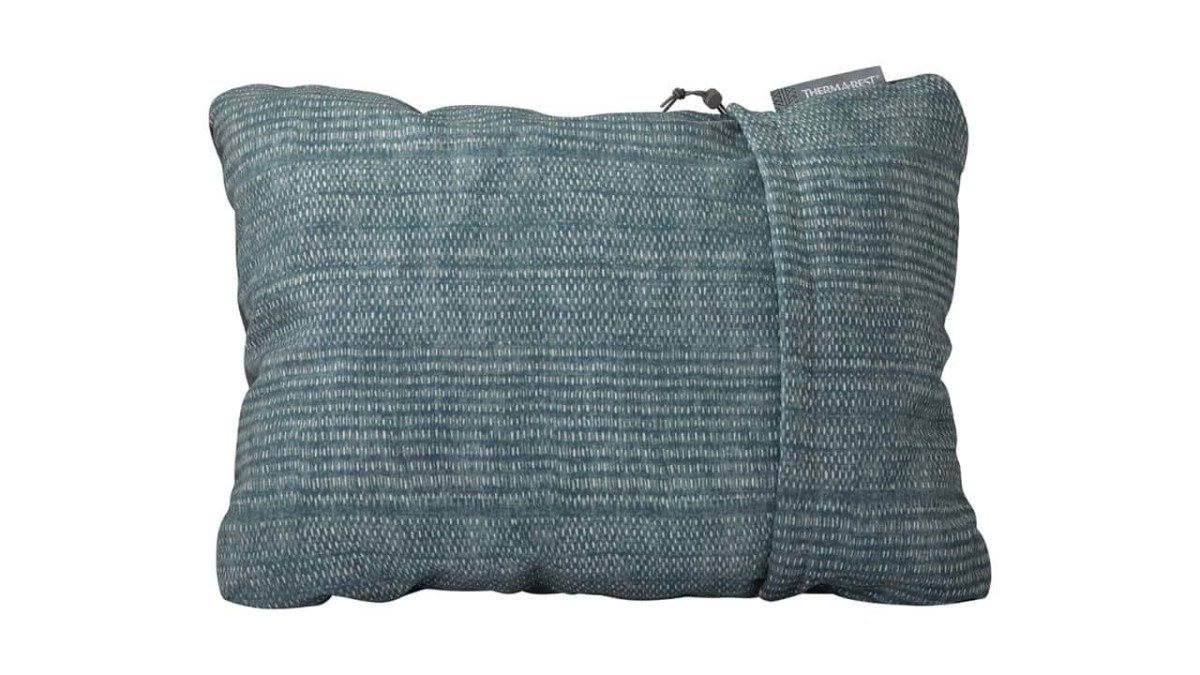 You know how uncomfortable it can be to sleep in an airplane seat or camping on the ground, and that's where the Therm-a-Rest Compressible Travel Pillow comes in.
It's filled with a soft, comfortable synthetic material that conforms to your neck and head, providing support and preventing aches and pains. The pillow also packs down small, so you can easily take it with you on your travels. Plus, the cover is machine-washable, making it easy to keep clean.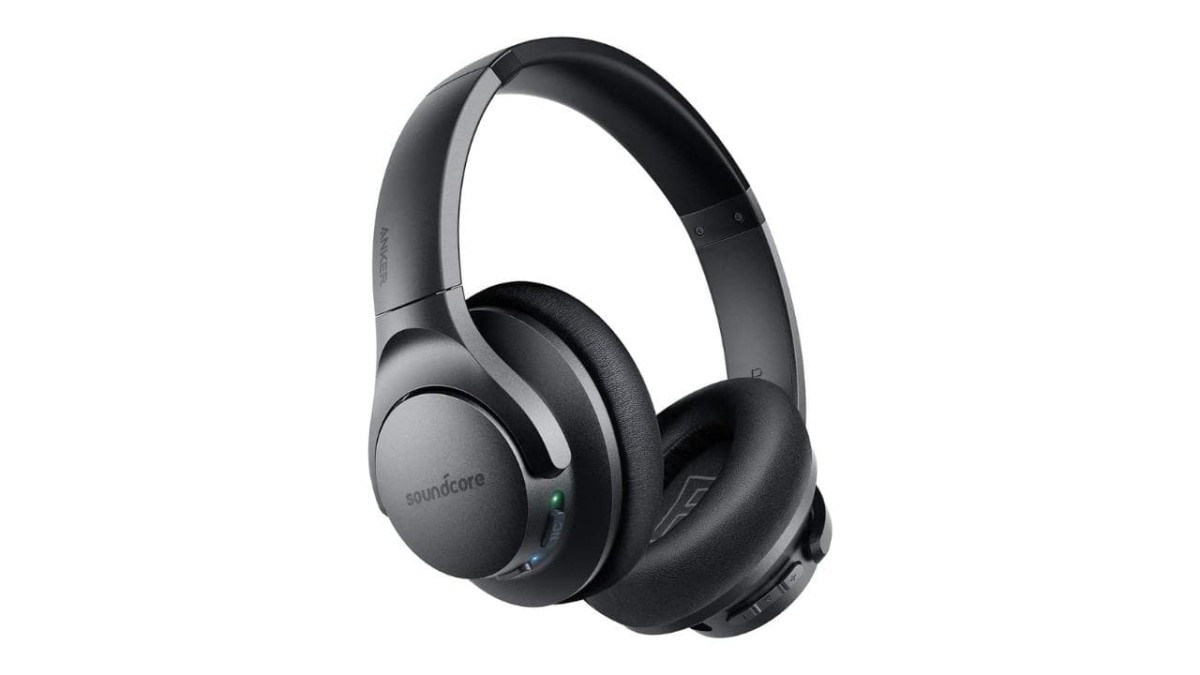 The Anker Soundcore Life is an excellent option for headphones with incredible sound quality and active noise cancellation. With 40 hours of playtime, they're perfect for long trips or extended periods of use.
Additionally, the BassUp technology provides a more profound bass experience for those who enjoy bass-heavy music genres.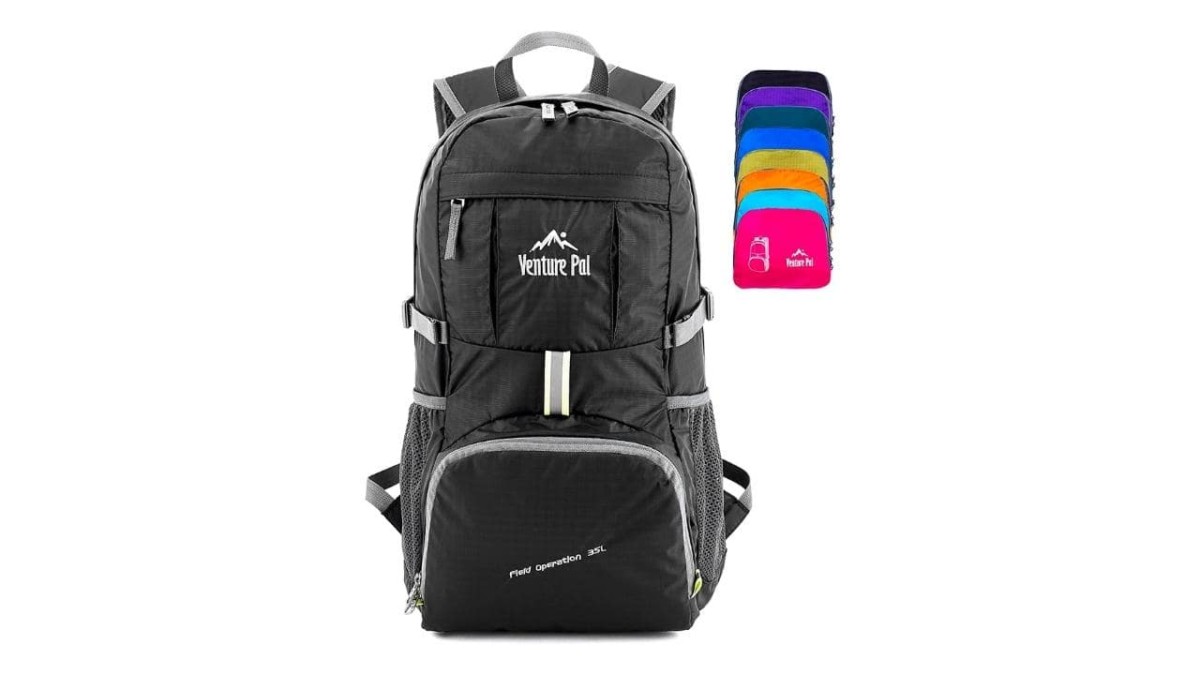 The Venture Pal ultralight backpack is perfect for hiking, camping, and other outdoor activities.
It's made from durable, lightweight materials and features comfortable, adjustable straps for a custom fit. The backpack also has a spacious main compartment and multiple pockets for storing all your gear.
When not in use, the Venture Pal can easily be folded into its pocket for compact storage.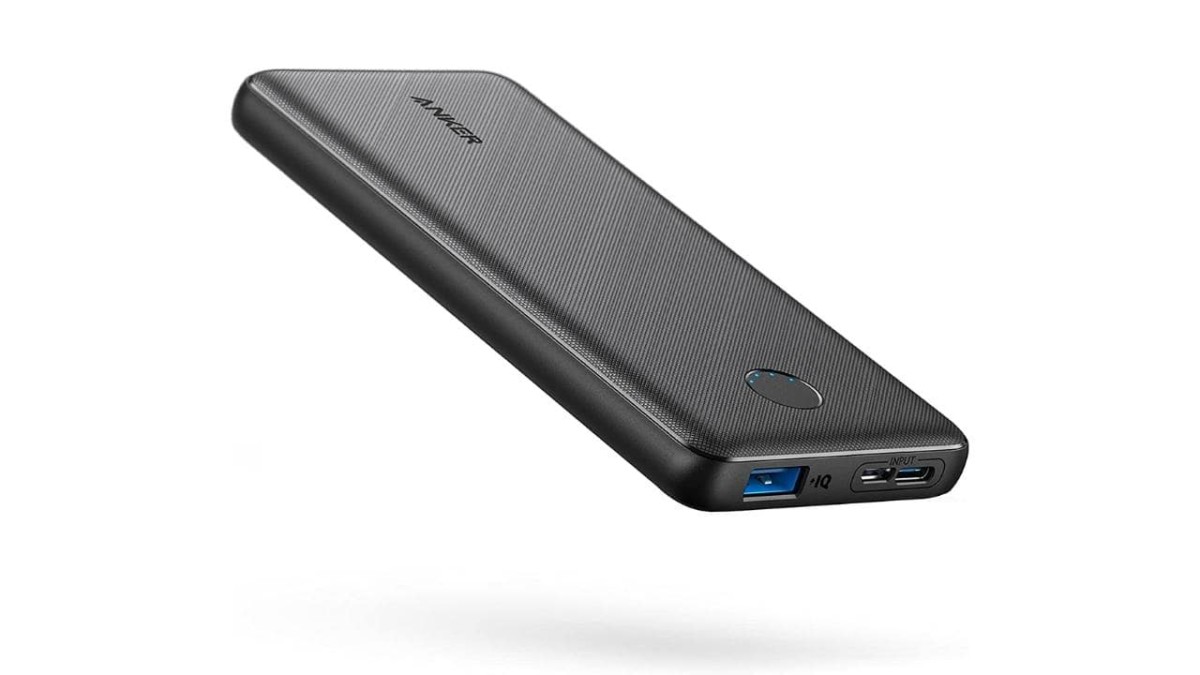 The Anker PowerCore Slim 10K is an ultra-slim and lightweight 10000mAh portable charger.
With its sleek design, it's easy to take this power bank with you wherever you go. It features PowerIQ and VoltageBoost technology to deliver a tailored charge up to 12W. It also has a trickle-charging mode for low-power devices.
Lastly, it's backed by a lifetime equipment warranty.
This portable clothesline is great for traveling and air drying your clothes outdoors.
The stretchy, retractable clothesline is made of durable and long-lasting, high-quality materials. It comes with 12 clothespins that are perfect for hanging wet or dry clothes. The line is also windproof, making it ideal for use in windy conditions.
It's easy to fasten with two strong hooks that can be attached anywhere. And the anti-slip design prevents clothes from bunching up and slipping off the line.
The portable clothesline is also super convenient to carry and takes up very little space in your backpack.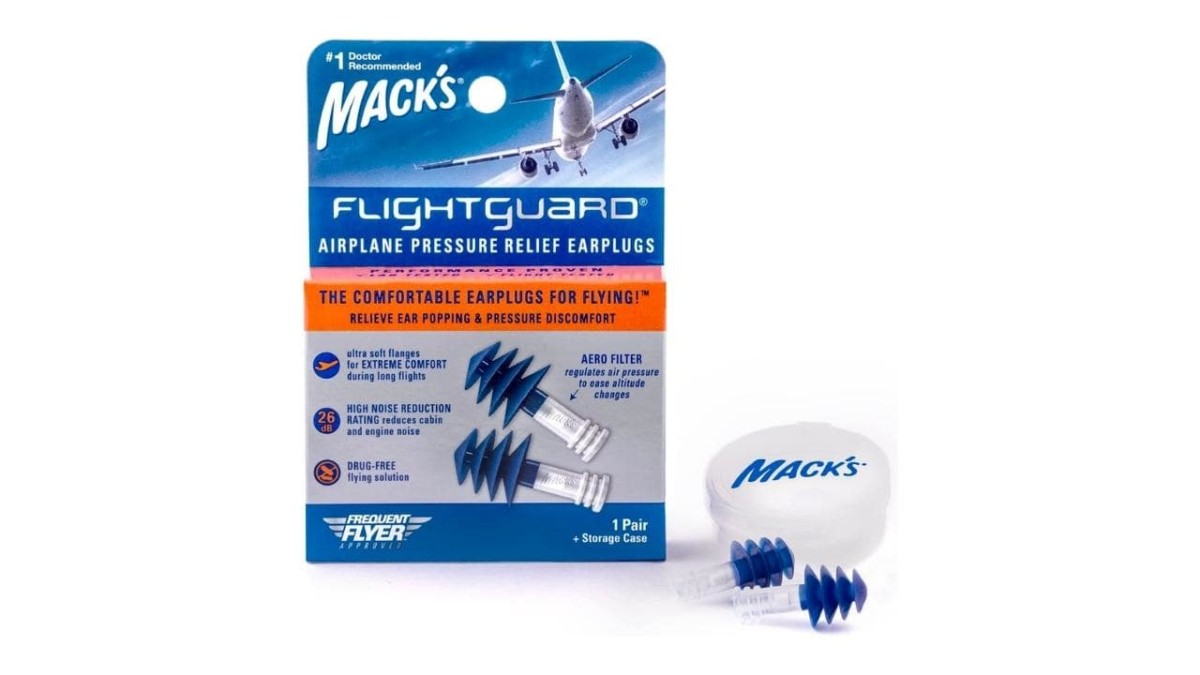 These earplugs from Mack's are great for those who fly frequently or have sensitive ears. They feature a pressure-relief valve that helps to equalize the pressure in your ears, making them more comfortable during takeoff and landing.
They also have a noise reduction rating of 26 decibels, making them great for blocking out the noise of the airplane engine.
They're made from soft silicone and have a firm, easy-grip stem for easy insertion and removal. Plus, they come with a storage case.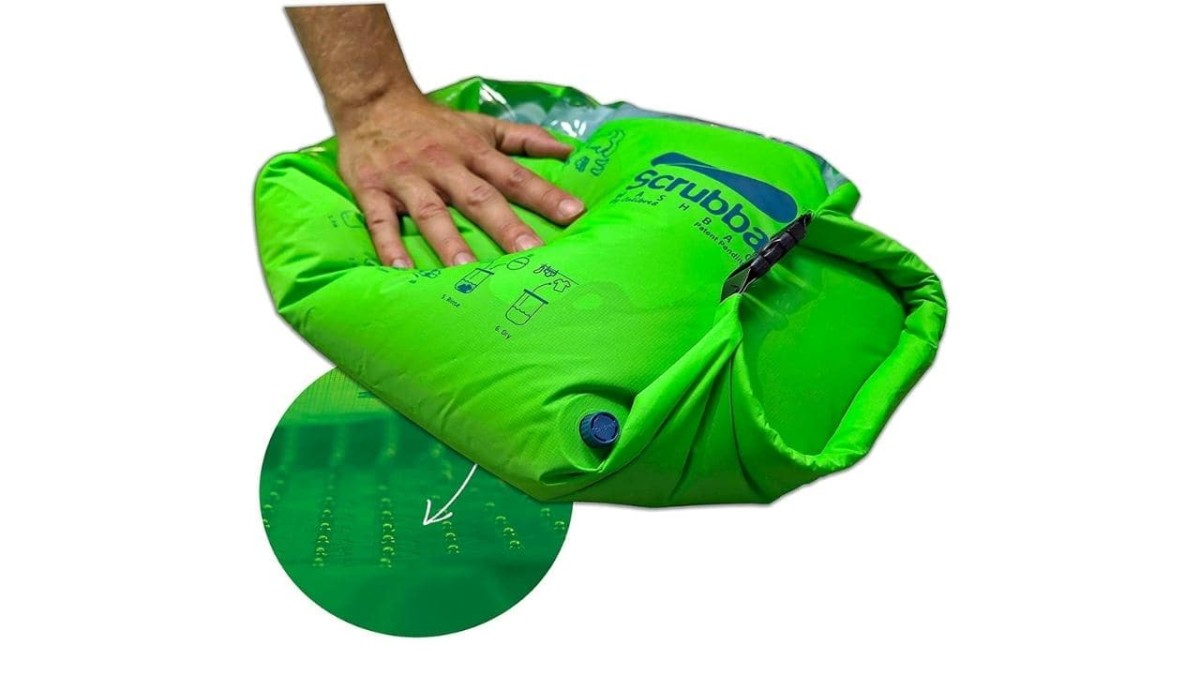 The Scrubba wash bag is the world's smallest washing machine and is perfect for travel or camping. It quickly and easily washes clothes while you're on the go.
Simply fill the bag with water and detergent, seal the bag and rub your clothes clean in minutes.
The Scrubba wash bag is also a great dry bag and dirty laundry bag. It's made from 100% synthetic materials and backed by a 1-year manufacturer's warranty.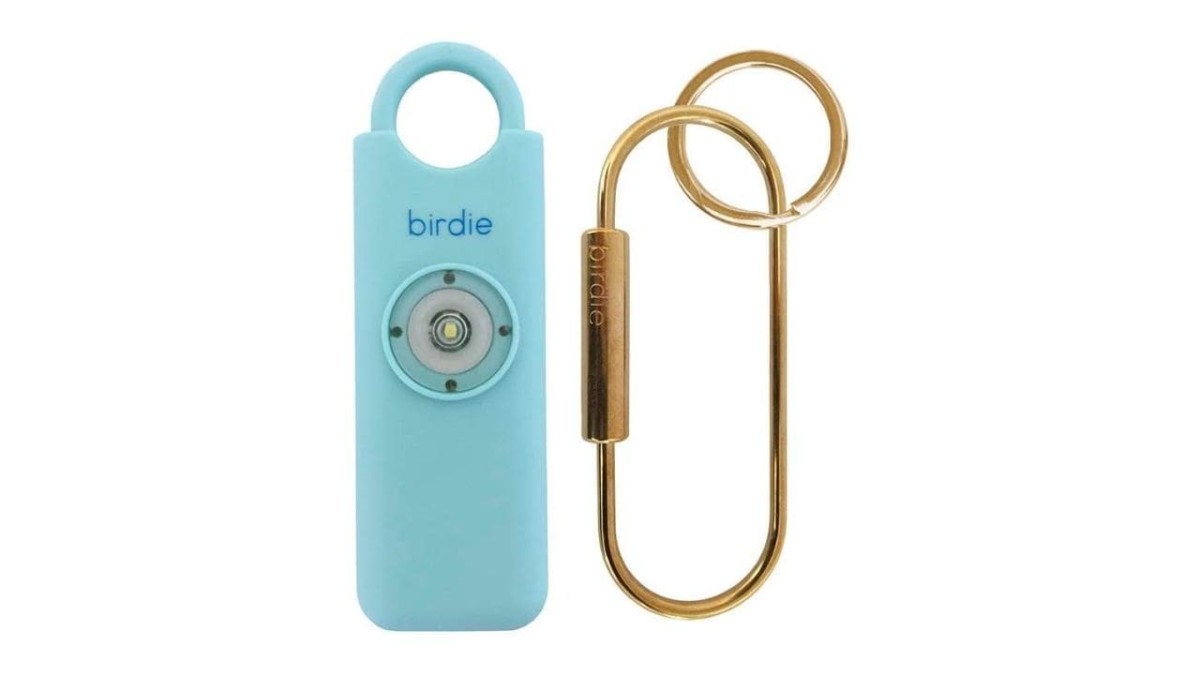 When you're out at night or walking alone, you should always feel safe. But unfortunately, that's not always the case. That's where She's Birdie comes in.
It's small but mighty, packing a 130dB siren and strobe light into a stylish, easy-to-use keychain. If you ever feel threatened, just pull the pin to activate the alarm and deter an attack.
Plus, 5% of profits are donated to organizations that support women's safety, shelter, and health. So when you buy a She's Birdie alarm, you're also helping make the world safer for everyone.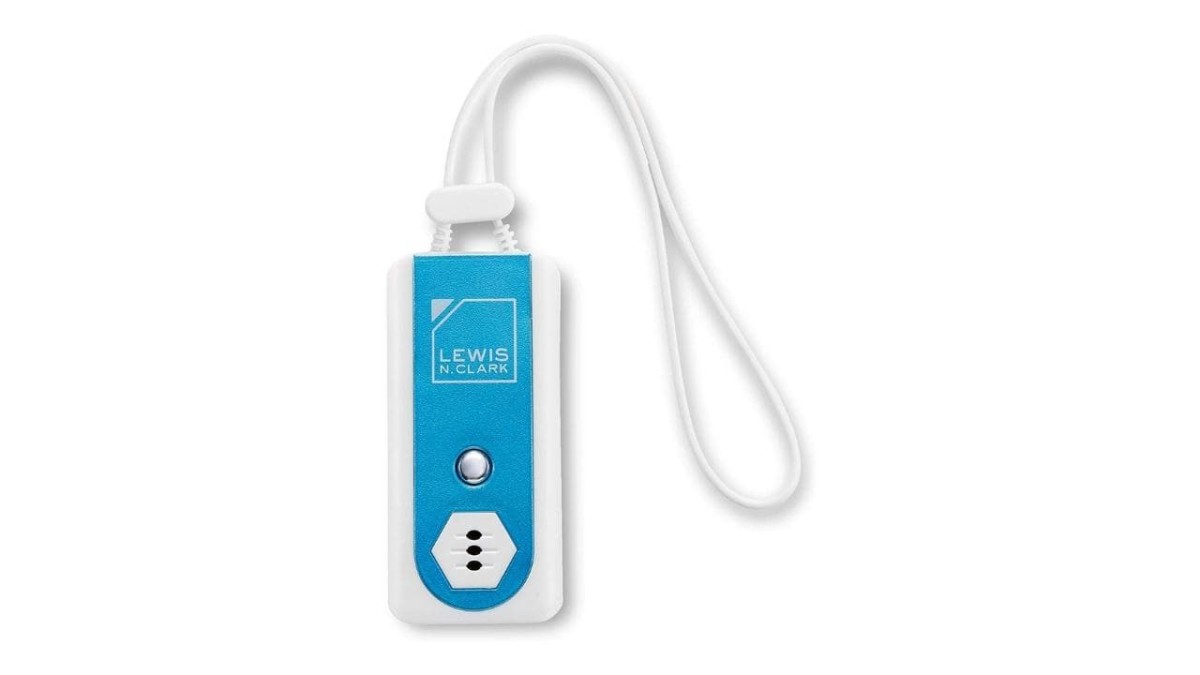 This door alarm from Lewis N. Clark is a great way to increase your safety while traveling. It's small and portable, so it's easy to take with you on your trip.
The loud 91 dB alarm is sure to deter any would-be thieves, and the built-in LED flashlight is an excellent feature for late-night security.
This door alarm is perfect for use in hotels, apartments, dorms, or anywhere else you need an extra layer of security. It's easy to set up, and two-button cell batteries are included.
Safe Travels!
There are a lot of great travel products out there that can make your trip more enjoyable, safe, and convenient. I hope this list has given you some ideas for products to take with you on your next adventure.