Note: This post may contain affiliate links which means if you click on a link and purchase an item, we will receive an affiliate commission at no extra cost to you.

Are you interested in becoming a digital nomad – in having the freedom to work wherever and whenever you want? To be able to wake up on a Sunday and decide that you want to take the week off and go eat sushi in Japan. To have the complete freedom to work wherever and whenever you want.
To live life on your terms.
If you resonate with any of those statements or if you're just intrigued by becoming a digital nomad, then this guide is for you!
I'm a firm believer that digital nomading is one of the fastest shortcuts to freedom: mentally, financially, and geographically. And I created this comprehensive digital nomad guide to demystify the process so that you can create your dream life.
This is everything that I wish had been shared with me when I became a digital nomad in early 2017.
Before going any further, please watch my favorite video that got me fired up to become a digital nomad!
I watched that video at least five times before I started my journey. Back then, I had reached a breaking point where I was fed up with working for other people and making decisions that I was "supposed to make."
I needed to live cheaply while I figured out how to make enough money to never have to get another job again. Faced with the choice between living with my parents or buying a one-way trip to Asia, I wisely moved abroad.
And what was supposed to be a 3-6 month trip, has turned into a life-long obsession with financial freedom, traveling the world, and being able to control my time. I'm still wandering the world four and a half years later – and now I'm ready to help guide you on your journey to becoming a nomad.
I'll cover everything you need to know about making money, packing, trip planning, making friends, finding community, health insurance, credit cards, picking places, and so much more!
But before going further, watch one more video to get fired up before going deep on how to make this dream a reality.
Now that you're amped up, let's jump into the guide! Feel free to jump around to whatever sections you find most interesting. This can be read front to back or you can hop around.
Everything You Need To Know On How To Become A Digital Nomad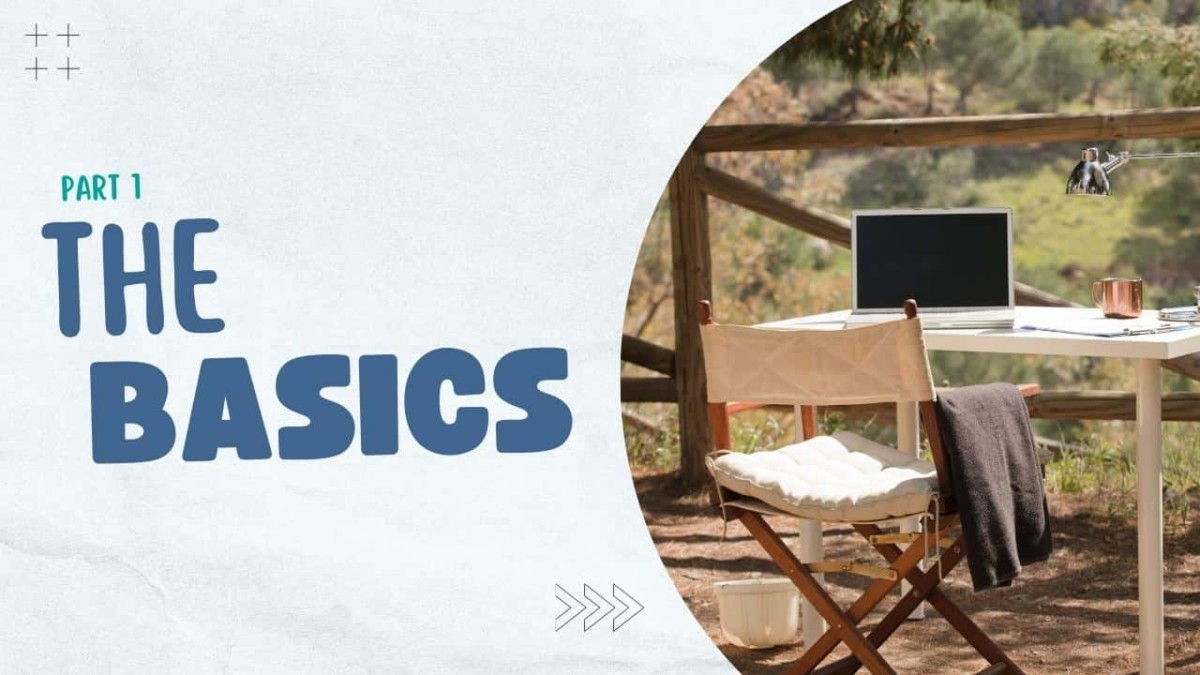 Digital Nomading Basics
There are millions of Instagram photos with the hashtag #digitalnomad. You might be familiar with them: Pictures of people traveling the world full-time because their jobs or businesses allow them to do so.
Whenever the mood arises, they can choose to work near ancient pyramids, beautiful reefs, or the northern lights. Anywhere they want.
You see them living the dream, and you wish you could live like that, too.
But you don't know where to start. It seems impossible to even begin. Plus, you have your job, your family, your social life, your home. Just thinking about leaving all those behind feels daunting already.
The truth is, not everyone's suited to the nomad lifestyle. So, in this section, I talk about the basics of how to become a digital nomad. What are its pros and cons? How do you make enough money to sustain the lifestyle? And how digital nomading may change the way you think about life and the world.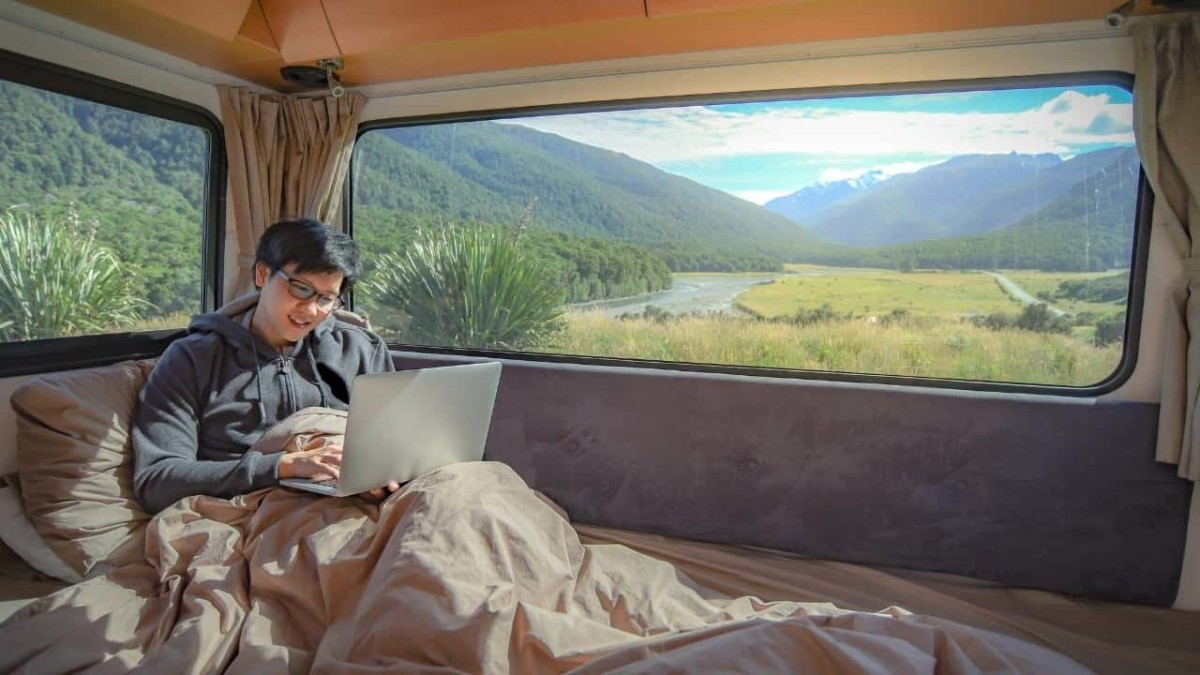 Due to the COVID-19 pandemic, it's now pretty normal to be working remotely. According to the 2020 State of Independence in America Report, there were 10.9 million digital nomads in the United States alone in 2020, a 49% increase from the 7.3 million in 2019.
This number will most likely keep increasing, too, not only in the US but all over the globe. Even corporations who've been hesitant to let their employees work remotely have started becoming more open to the idea, giving traditional workers more freedom to become nomadic.
The lifestyle isn't for everyone, though. Like everything else in the world, it has its pros and cons. Read more about them here.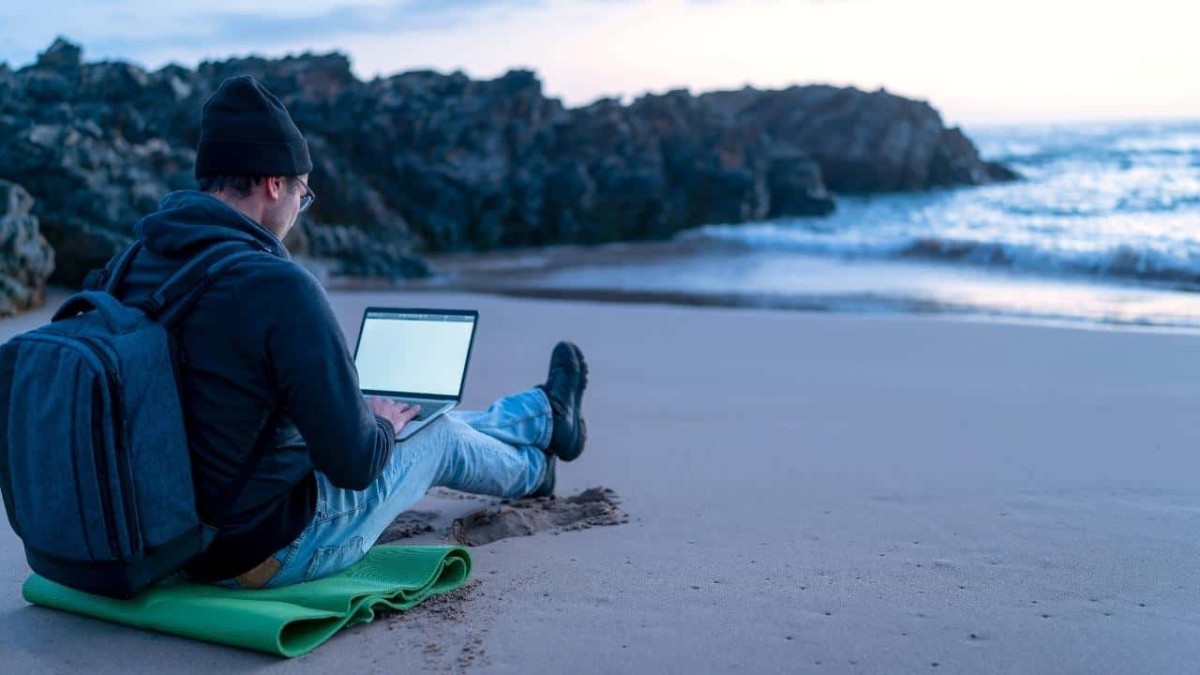 How do nomads make money, anyway? Well, if you want to start digital nomading right now, the easiest and fastest path is to get a remote job, go remote with your current employer, or freelance with online skills you already have.
You can start an online business if you want, but it may take a while for you to start earning a stable income that'll sustain your nomad lifestyle.
In this chapter, I cover 6 different options for you to start making money from anywhere. Read up on how you can start your location-independent life here.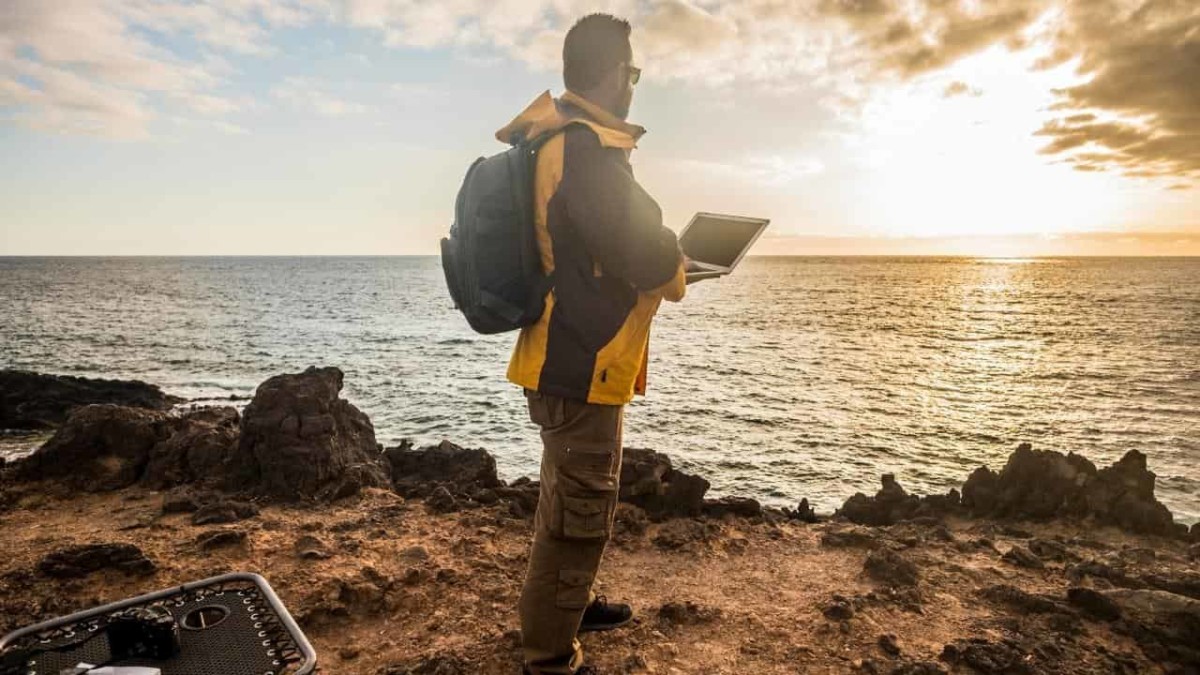 Becoming a digital nomad isn't as simple as getting a remote job, and planning flights, accommodations, and itineraries. It'll also test your character and how you perceive the world.
This happened to me when I started traveling the world in 2017. What was originally a 6-month trip to Asia became a lifestyle because of the mindset shifts I developed along the way.
In this chapter, I talk about how nomading influenced my views on society, money, consumerism, and happiness. And how these mindset shifts helped me become even more successful with my online businesses. Read more about them here.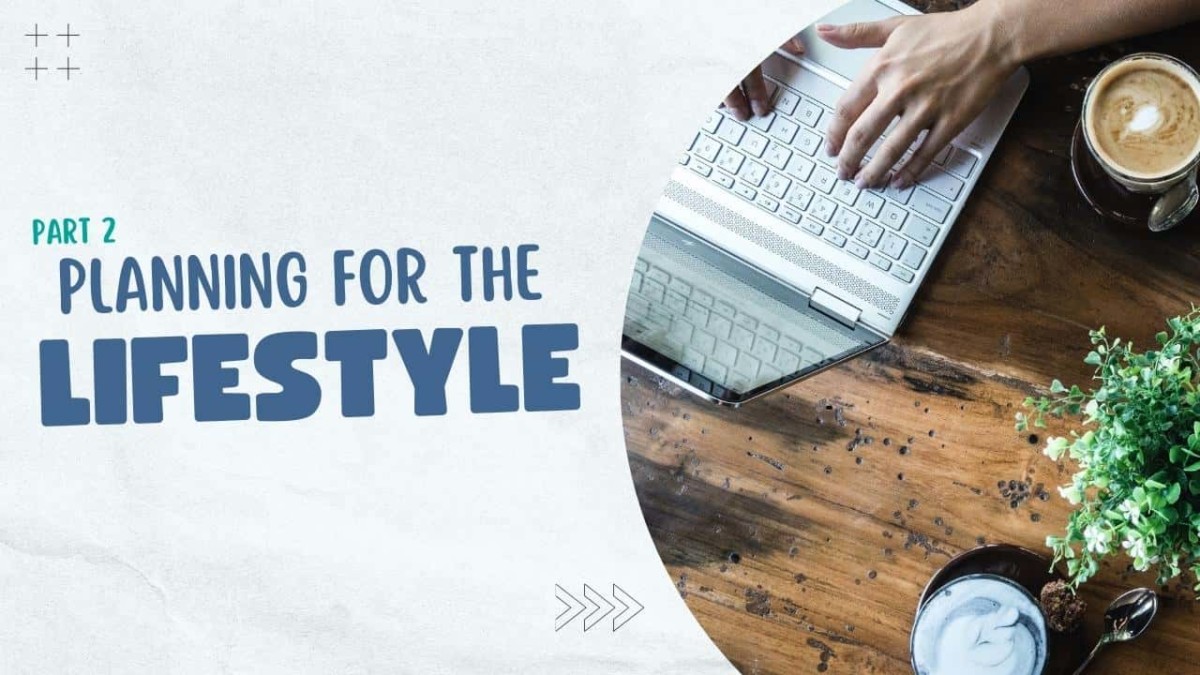 Planning for the Digital Nomad Lifestyle
By now, you should have an idea of whether or not the nomad life is right for you. As I covered in the previous chapters, the lifestyle seems luxurious on the surface level. But real-life nomading has a lot of challenges, especially if you're doing it alone.
You'll constantly find yourself in situations that put you outside of your comfort zone. Nomading will test your patience, tenacity, and emotional resilience. At times you may wonder if you made the right decision, and at times you'll be tempted to go back home where it's safe, familiar, and predictable.
This lifestyle isn't meant to be easy. But that's part of the journey! You may face some obstacles along the way, but each one will help you grow into a better version of yourself.
If you're prepared for that, then read on!
The next chapters in this section are all about the logistics of digital nomading. I talk about how to handle your finances, health, insurance, taxes, packing, and more, so you can fully prepare for your new and exciting life as a digital nomad!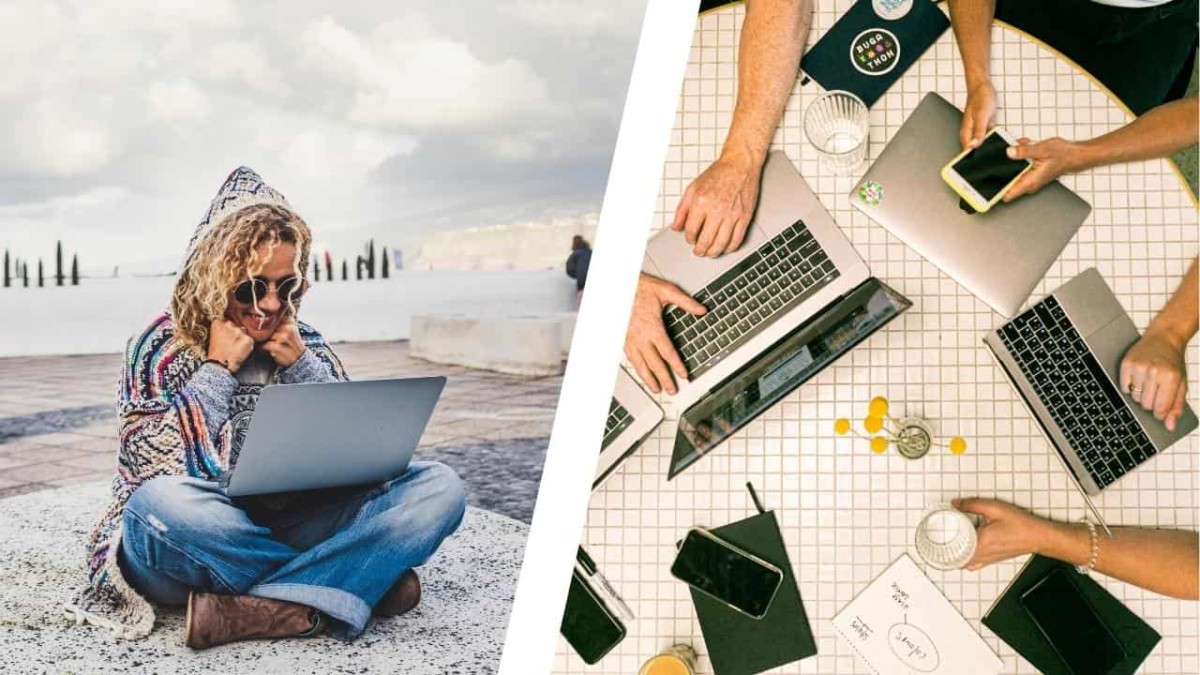 One important thing you have to consider before you start nomading is whether you want to do it alone or with a group. There are pros and cons for each, so it's completely up to you whichever you choose.
Broadly speaking, solo nomading is cheaper and more flexible but it can be quite scary for beginner digital nomads. Remote travel programs, on the other hand, can be very convenient but they tend to cost more and be less flexible because you have to adhere to an itinerary.
To decide which one's right for you, read the rest of the chapter here. It also has a list of remote travel programs plus a bonus list of digital nomad communities so you can meet other nomads across the globe.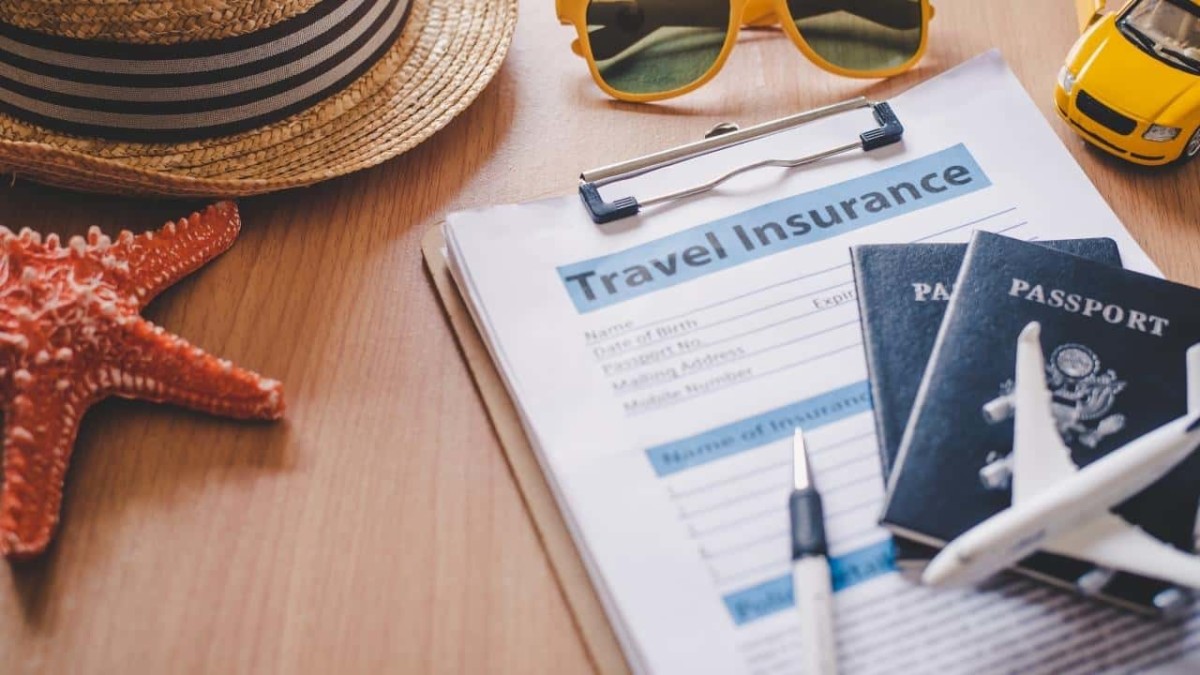 There are risks involved when traveling to places far from home where the geography, language, culture, and people are unfamiliar to you.
You'll probably get sick at some point, lose your luggage, or have to cancel your trip. We never plan for these, but things that aren't in our control happen sometimes so it's best to be insured. In this chapter, I talk about travel insurance and international health insurance options for digital nomads.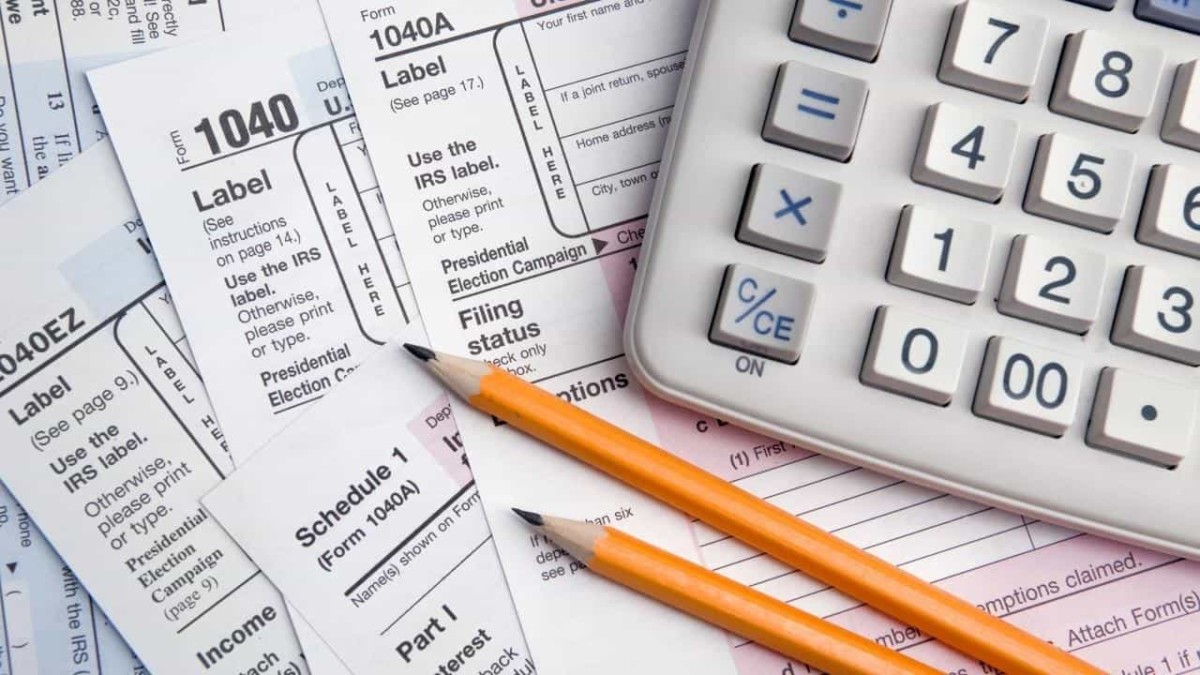 Tax regulations for digital nomads vary per country, so this short chapter only applies to American digital nomads.
I'm also not a tax expert, so I'll only briefly walk you through the main guidelines and provide helpful digital nomad resources by the end. Learn more about handling taxes here.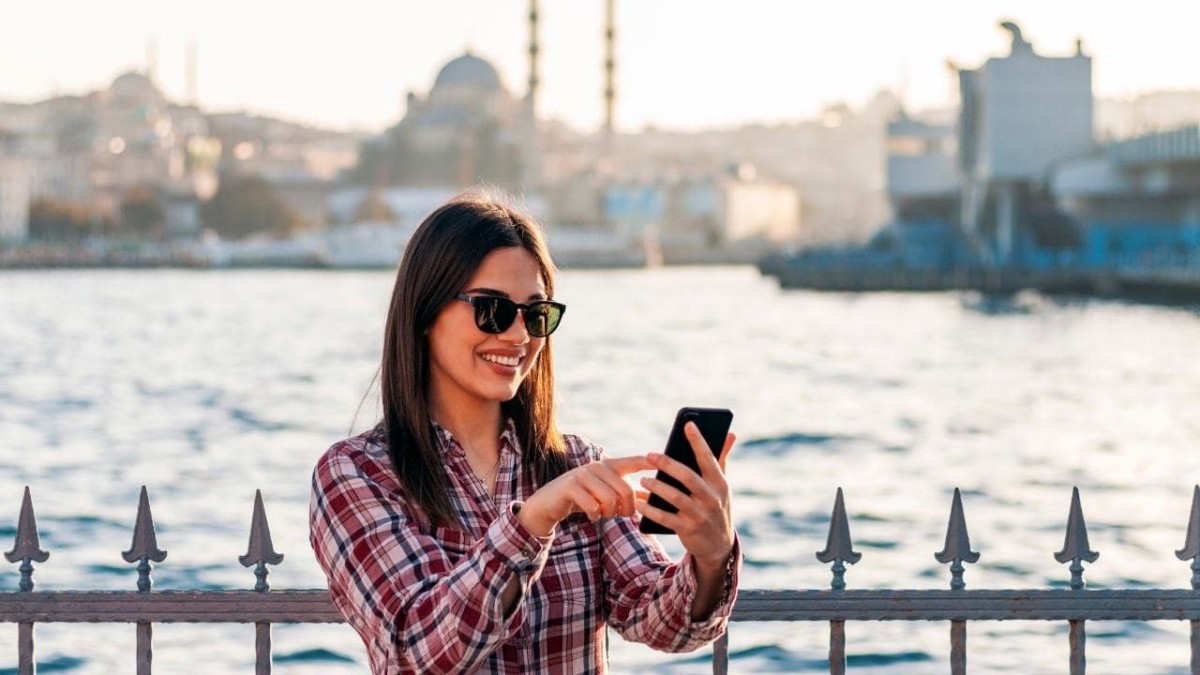 What about your phone plans? Do you keep using the plan you've always used? Do you change SIM cards every time you change countries?
In this chapter, I talk about 3 phone plan options when you're traveling plus my recommendations depending on what kind of phone you have and how often you call with your US phone number. Find out how to handle your phone plans here.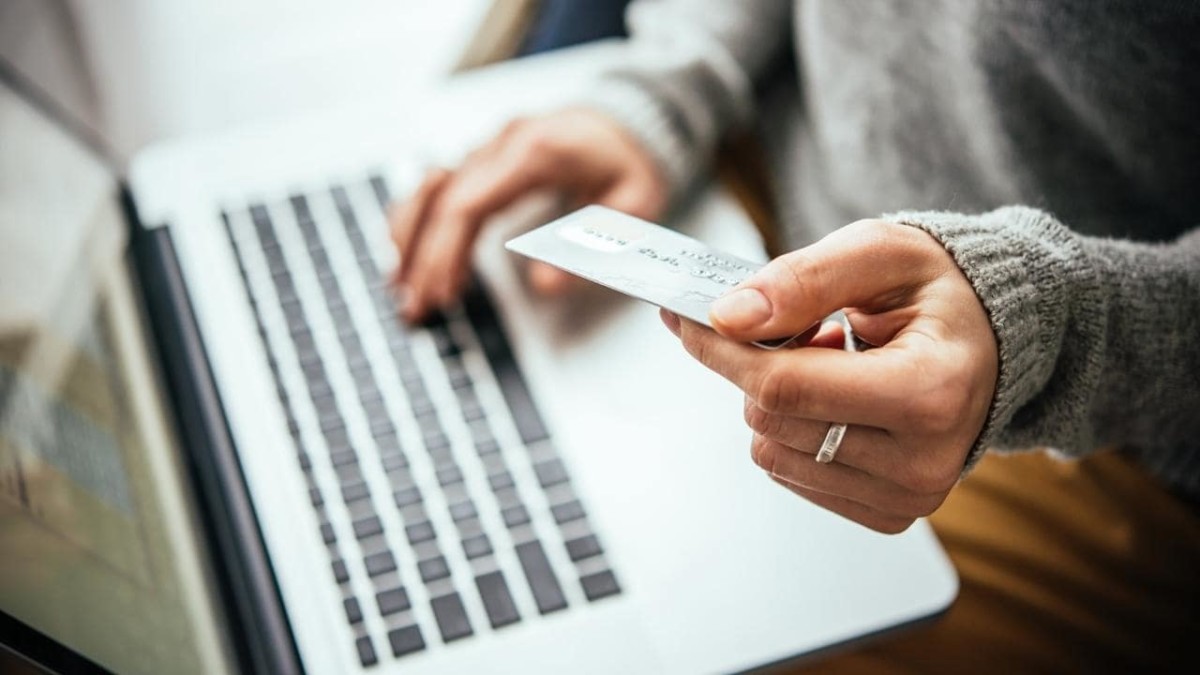 And of course, let's talk about money. You don't want to spend too much on ATM transaction fees, wire transfer fees, or exchange rate fees while you're abroad. You also don't want to be stuck in a foreign country with no backup if you happen to lose your credit card!
So here's a short guide on banking for digital nomads, so you can stay on top of your finances wherever nomading takes you.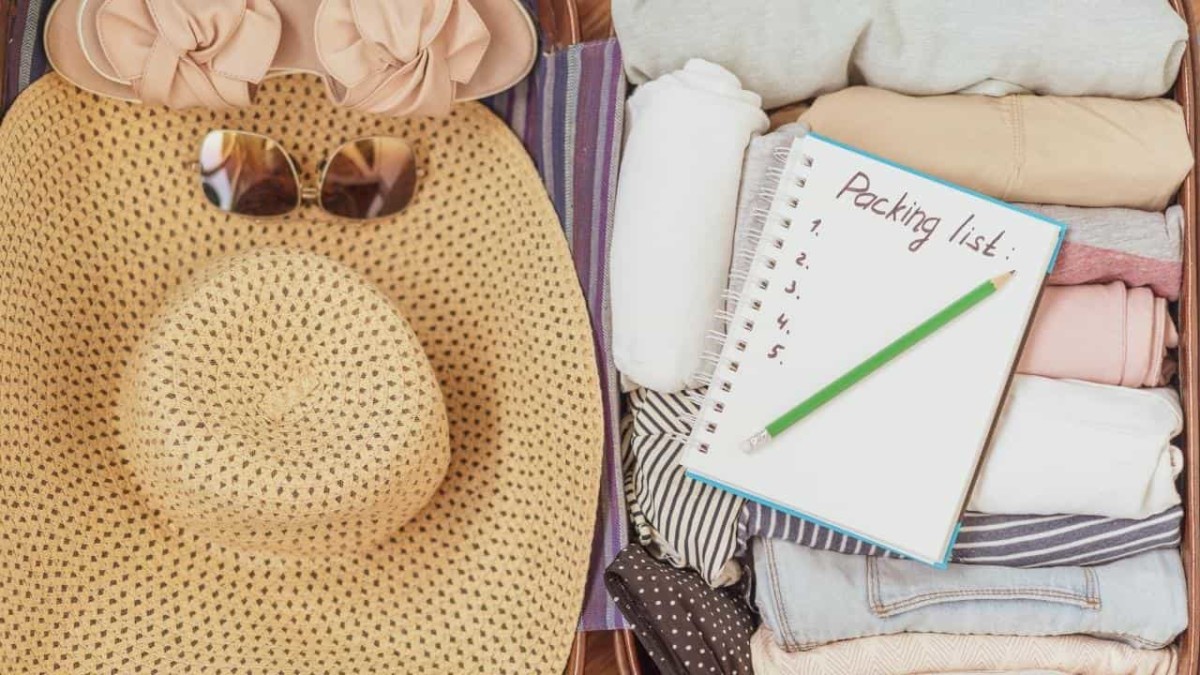 Next up: What to pack!
I'm sure you're super excited by now and probably even making a list of what you'll bring. One thing I'll say is that you don't have to overthink this. All you ever need to pack are what you'll wear and what you'll need to work online.
Based on my 5 years as a traveler, here's my comprehensive digital nomad packing list.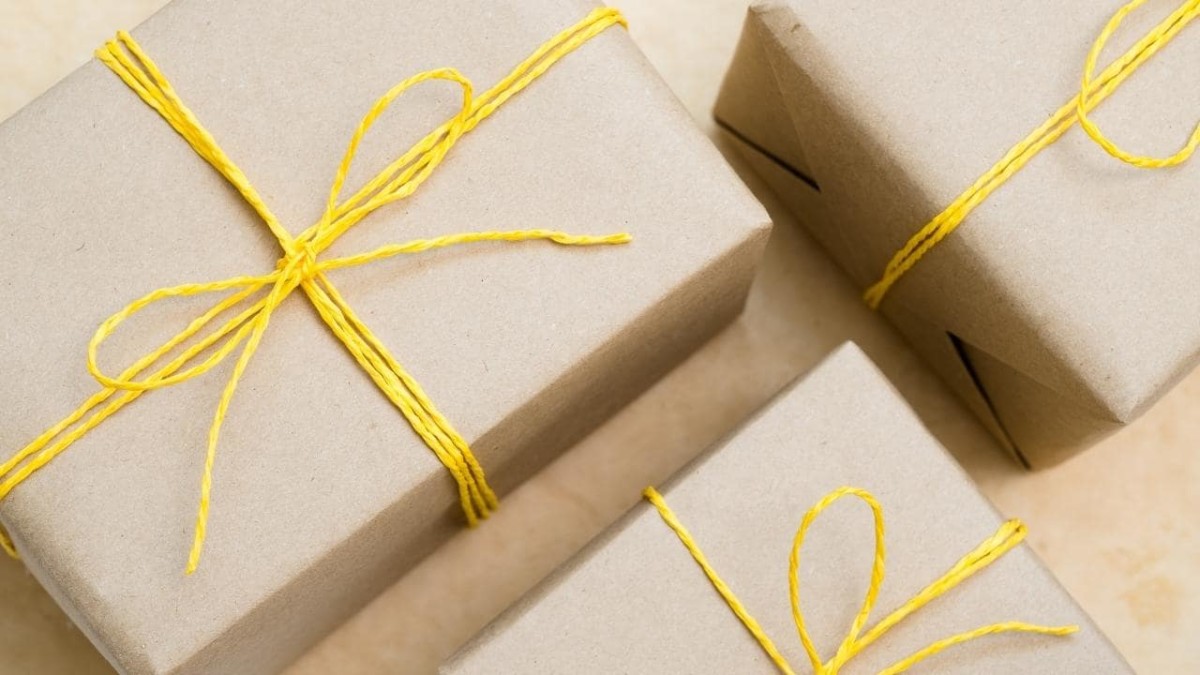 As a digital nomad, you'll probably be changing your "office" quite often. One day, you'll be working in a chill cafe in the middle of a new city, the next day you're in a bamboo hut co-working space overlooking the ocean.
It can be difficult managing mail and packages when your lifestyle isn't so predictable. So here's a short guide on that.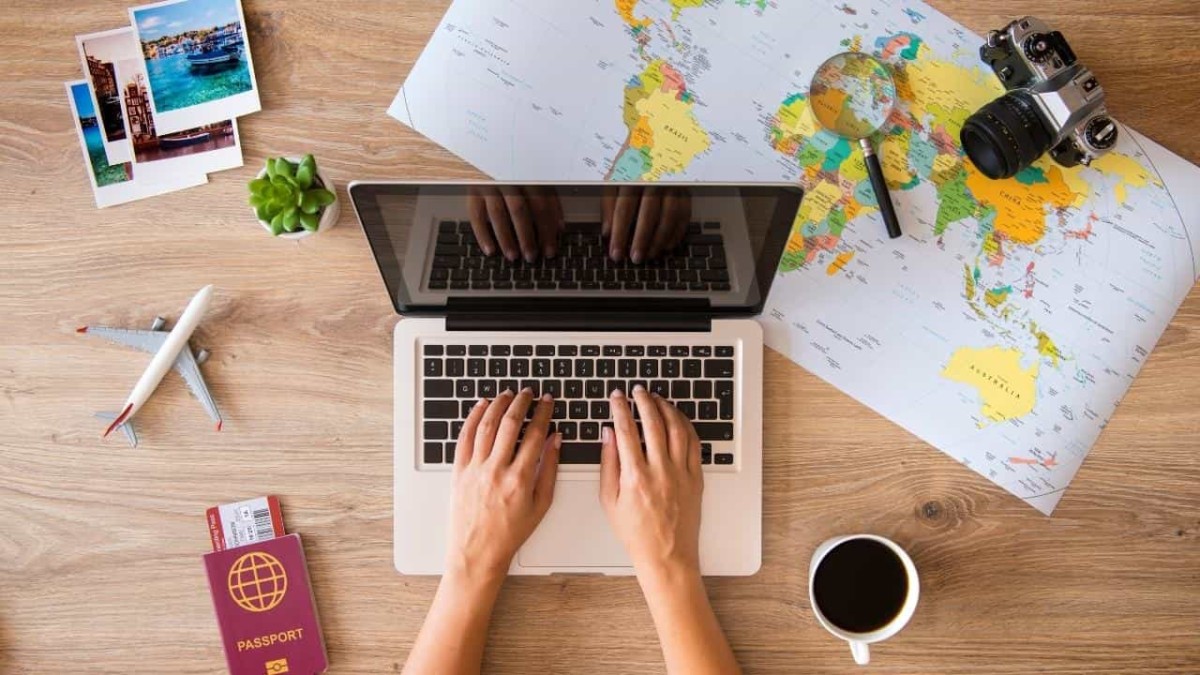 If you're a solo traveler, some places are better destinations for digital nomads compared to others – specifically places like Bali or Chiang Mai where there tend to be a significant concentration of digital nomads.
The reason why you might want to plan to go to those places is that it can feel lonely traveling by yourself. Having a community of like-minded people close by can help ease the feeling of isolation that's all too common for solo digital nomads.
In this chapter, I go through more digital nomad destinations as well as some tools you can use for planning your travels and visas.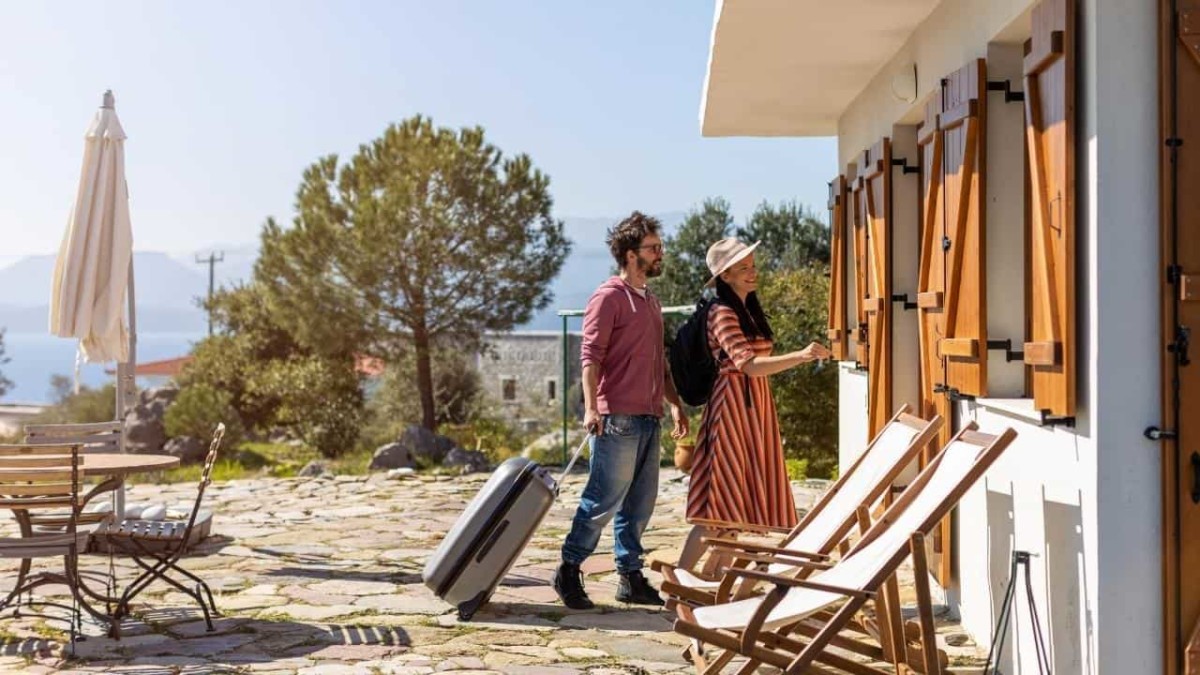 The next thing on your planning list is to book for long-term housing. I cover 4 main ways on how you can do that in this chapter, namely:
Booking on Airbnb

Finding a place when you get there

Finding a place on Facebook groups

Finding a place on local housing sites
As usual, each option has its advantages and disadvantages, so read this chapter to figure out which option to use depending on your destination and budget.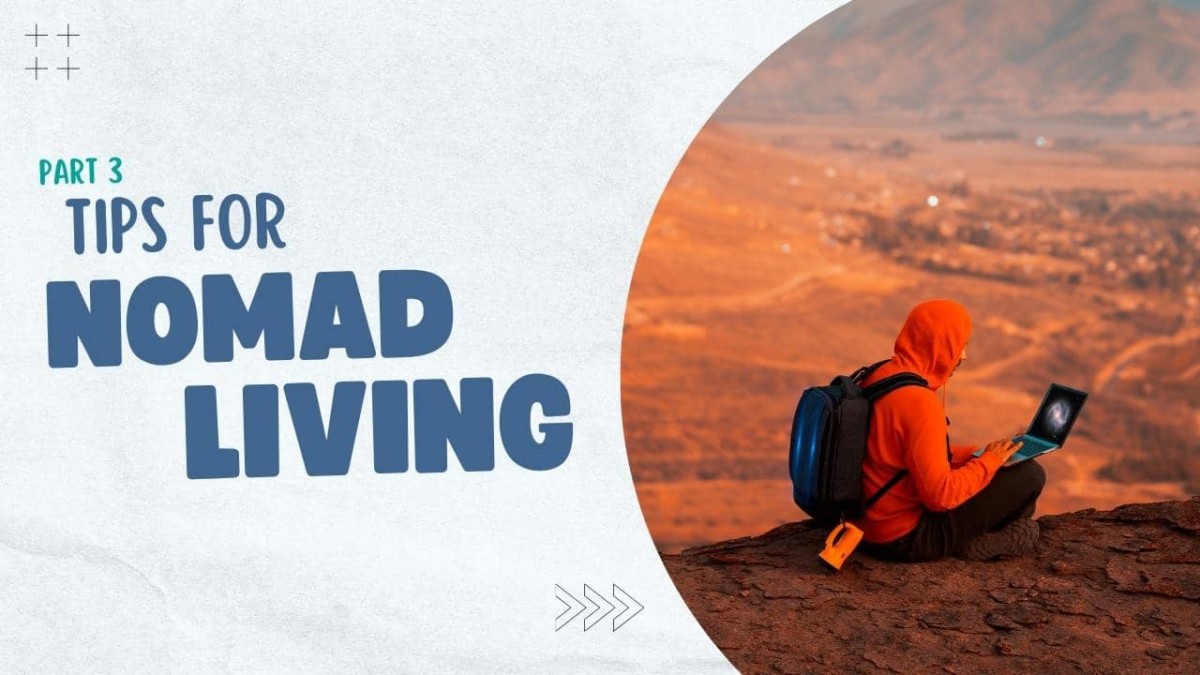 Nomad Living: Tips For When You Get To Your Destination
Finally, you're all set to go!
You've applied for travel insurance, obtained an international phone plan, and packed your things. But that's just the beginning!
This section is all about how to live as a nomad. You'll read about guides that'll help you make the best out of the digital nomad lifestyle, from Airbnb tips and how to travel abroad safely to staying focused on work and how to meet new people.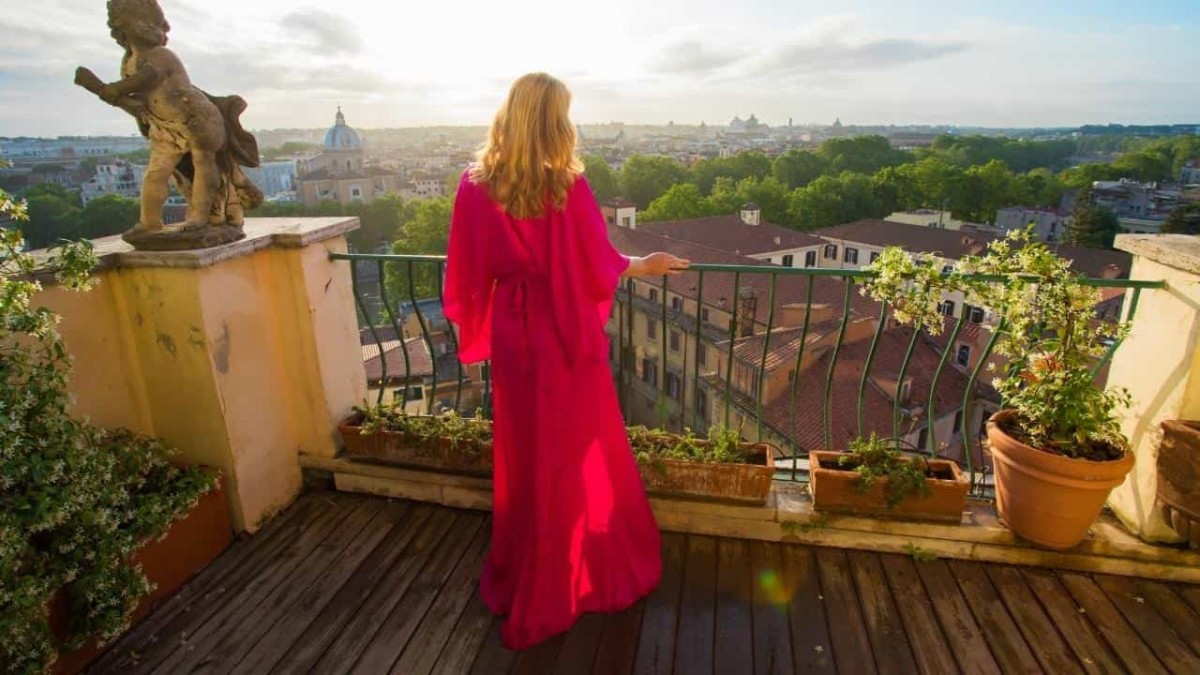 Airbnb is an amazing platform, especially when looking for long-term stays. And throughout my years of traveling, I've learned a few tricks on how to find the best accommodations on Airbnb.
Read about the 6 Airbnb strategies that have been very helpful for me as a digital nomad.
Before you go to a different country or neighborhood, make sure you do proper research first. Check government warnings, read news articles, consult other travelers, and talk to locals regarding the safety of where you're going next.
And when you finally arrive, it's easy to get lost in the adventure of being in an unfamiliar place. Although there's nothing bad about that, you also shouldn't let down your guard. If you do, that means potentially losing your money, expensive belongings, or even getting into an accident.
So here are 16 tips for traveling abroad safely for both men and women, because you can never be too careful!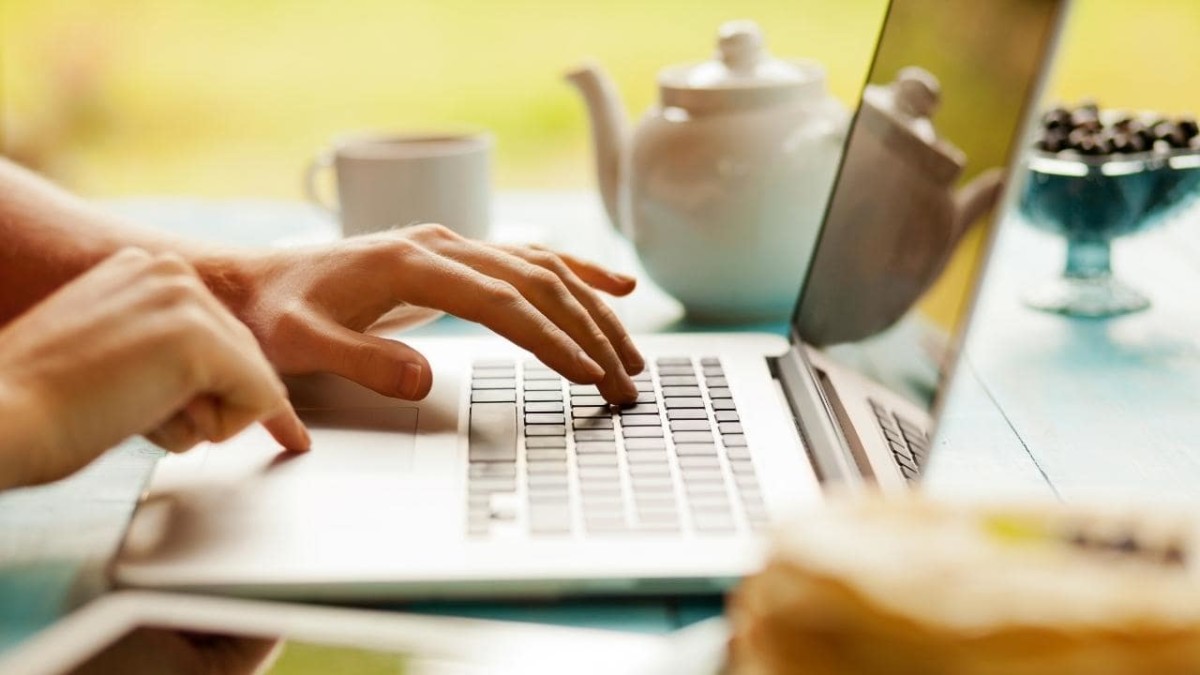 Focusing on work as a digital nomad can be very challenging. Especially if you're new to the lifestyle, it's easy to get caught up in the thrill of adventure – to explore a new location, meet new friends, or try the local cuisine.
It's okay to indulge every once in a while. But if you're distracted so often that you find it difficult to make money, then you're not going to last as a digital nomad!
So read this chapter about staying focused to make sure you become a productive digital nomad even with all the temptation around you.
Another challenging aspect of being a digital nomad is eating healthy and exercising.
If you're in one place, it's easier to establish a workout routine, plus you'll be familiar with all the healthy restaurants. If you're traveling, then you need to carve out more time searching for places where you can find healthy food.
Read this chapter for exercising and healthy eating tips for digital nomads.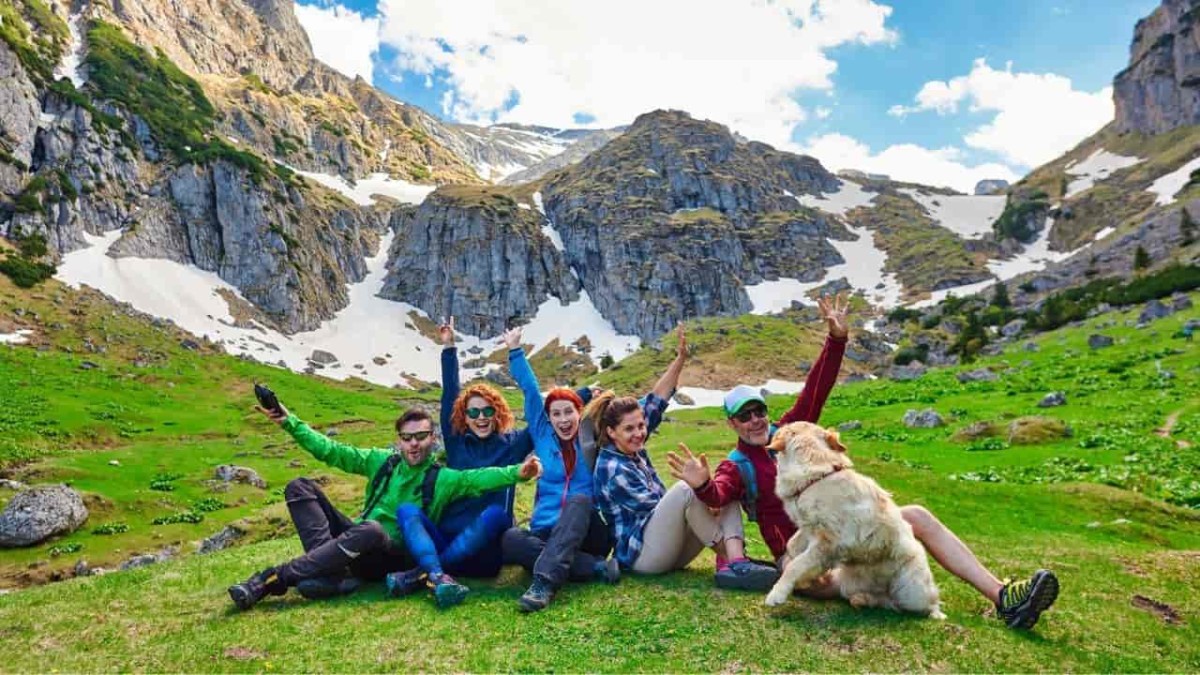 It's difficult to imagine that life as a traveler can sometimes get boring, but if you're nomading solo, it's only a matter of time for feelings of isolation and loneliness to sink in. We humans are social creatures after all, and we crave connection so we can share our experiences with other people.
But it can feel so scary just thinking about introducing yourself to strangers, especially if you're an introvert. If you focus less on that, though, and more on the amazing friendships that you'll develop along the way, you'll find that it's so much easier than you initially thought.
So definitely read these 4 tips on meeting new people when you're traveling.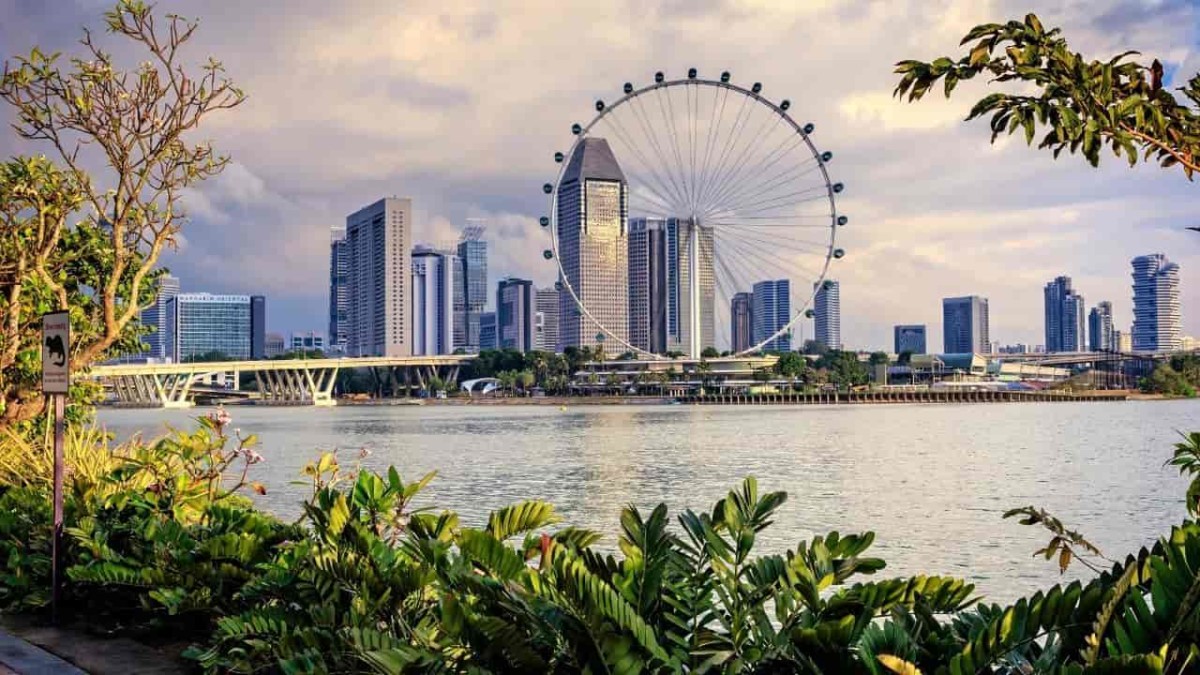 Finally, on to the last chapter! You're probably already itching to start your digital nomad journey.
You now have everything ready, from visas and credit cards to your luggage. You've also prepared yourself mentally, so you can maintain your health and productivity even when you move from place to place. Just be sure to read these last things to note when you move to a new city and you're all set to go!
There's one hell of an exciting ride waiting for you!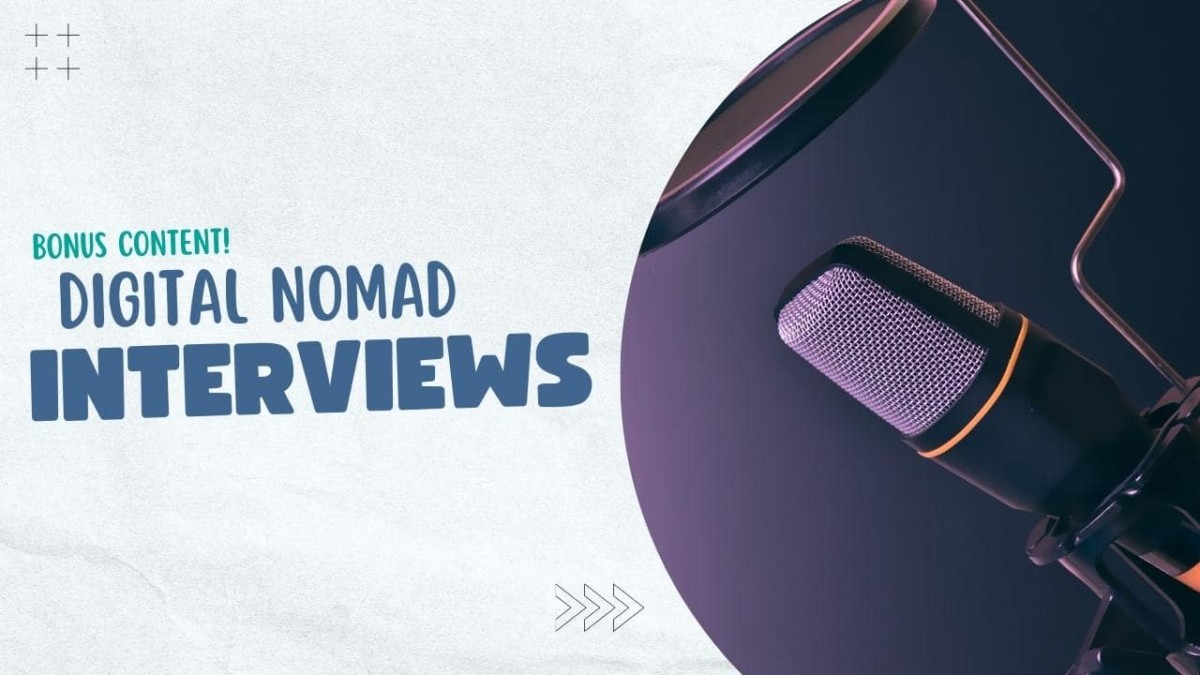 In this blog, you'll also find over 40 interviews with digital nomads. I spent time with a tech nomad, a marketer, RV nomads, a traveling nurse, and more!
I've interviewed people who've been all over the world and they're all from different backgrounds, but we all share one thing in common: A deep love for freedom.
Their stories will surely inspire you and help further fuel your drive to see the world and live a nomadic life. So be sure to check out these interviews when you can.
If you're looking for more inspiration beyond what I've already shared, check out the below videos!
These are some of the videos that helped to push me over the edge and give me the final boost of courage and motivation to chart my own course in life.
My biggest takeaways from these videos:
The only rules that you need to play by are your own
The downside of taking bold risks is extremely minimal
Chase your passion and then trust the process
Traveling is awesome
Digital Nomading FAQs
How Do You Become A Digital Nomad?
How Much Do Digital Nomads Make?
Digital nomads make anywhere from $1,000 per month to millions of dollars per month. Because digital nomads work online, and there are now multi-million dollar fully remote companies, there is no limit to what nomads can achieve.
Are Digital Nomads Rich?
It's difficult to quantify an entire population of people as being rich or poor. There are some digital nomads that are barely scraping by or are running out of money and there are some that are worth $50M+.
Is Digital Nomading Legit?
Yes, there are millions of digital nomads in existence. There are endless opportunities to make money online and traveling the world is straightforward as long as you can afford it.
Do Digital Nomads Pay Taxes?
This completely depends on where the digital nomad is from, how much money they're making, and where they're living. Tax laws are unique to each country so it's worth looking up how your country taxes expats.
Is It Legal To Be A Digital Nomad?
Yes, it's legal to work online and it's legal to travel to other countries. Many digital nomads travel on tourist visas which is a bit of a gray area but most countries don't seem to care as long as the traveler isn't working locally.
What Do Digital Nomads Do For Work?
Digital nomads do every type of online work you can imagine. This ranges from owning online businesses to writing, marketing, software engineering, design, sales, HR, recruiting, IT, video editing, accounting, data entry, and much more.
COVID-19 has created endless opportunities to become a digital nomad because so many companies have shifted to accomodating remote work.
What Does It Mean To Be A Digital Nomad?
Digital nomads are people who are able to live and travel anywhere in the world because their work is location independent. Some nomads choose to wander the world while others choose to live in one or two places.
What Are The Best Online Communities For Digital Nomads?