Note: This post may contain affiliate links which means if you click on a link and purchase an item, we will receive an affiliate commission at no extra cost to you.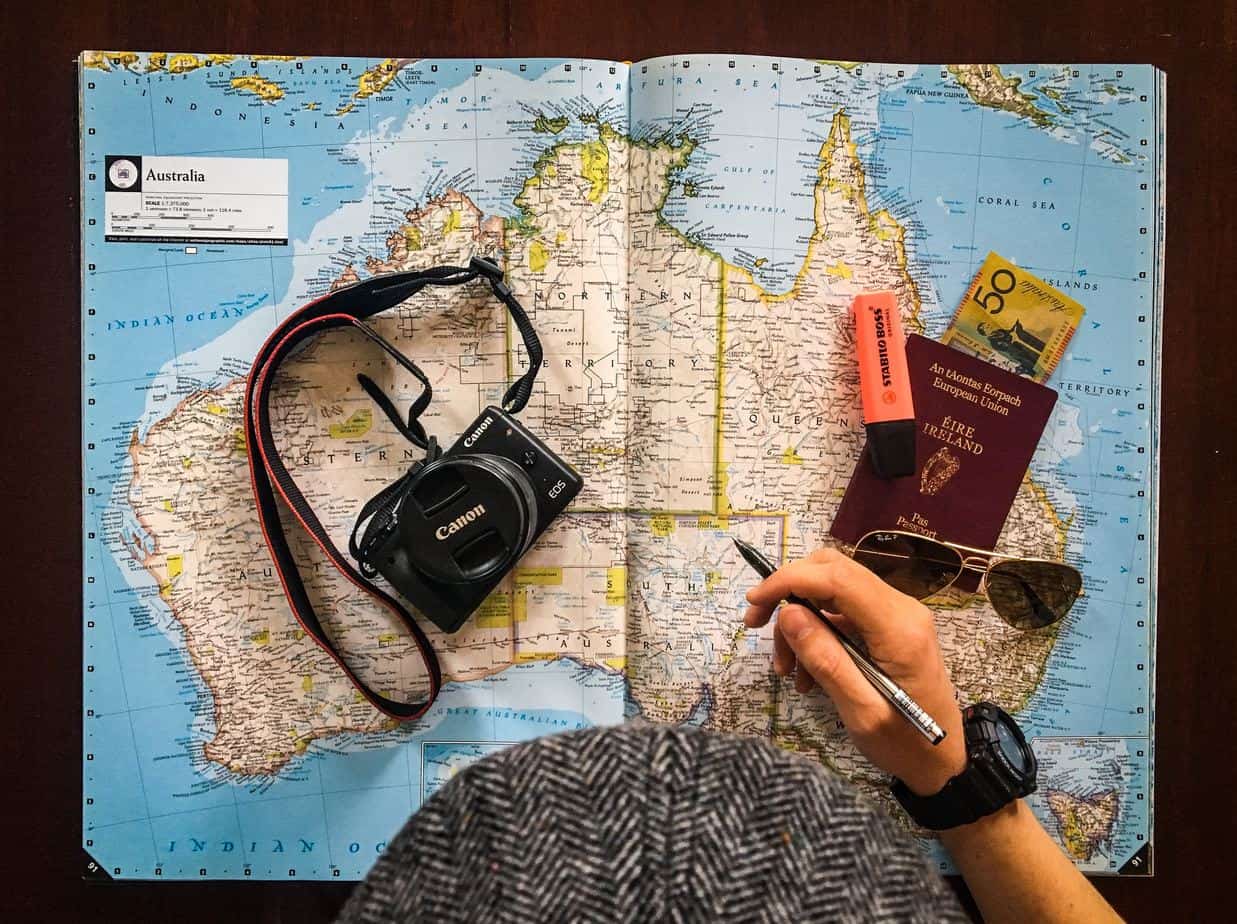 This is chapter 11 of an 18-part series about digital nomading and location independence. To see all of the other chapters, click here!
The Three Most Popular Digital Nomad Travel Styles & Pros/Cons
Three of the biggest reasons why people stop nomading are isolation/loneliness, running out of money, and becoming burned out from travel. The root cause of all of these is traveling too fast.
Contrary to what you might see on social media, most long-term travelers travel slowly.
Why? Fast traveling makes it harder to live cheaply, be productive, get into a groove, and build deep relationships.
With that primer, here are three general types of nomadic travel styles:
1. Backpackers (Less than one month per location)
Anything shorter than a month is fast. In each new place you have to figure out where to live, where to eat, where to exercise, how to make friends, etc.
So if you're also trying to figure out how to make money, the decision-making fatigue is draining.
When you're starting out, be conscious of the inverse correlation between travel speed and expenses/community/productivity/routines.
2. Short-Term Travelers (1-3 months per location)
The longer people nomad, the slower they seem to travel. I spent the first 18 months of my travels changing locations every 5-6 weeks. Since then, I've slowed to a pace of a new location every 3-5 months.
Now that I've explored most of my nomad bucket list, I'm prioritizing productivity and extended stays in my favorite places (Bali, Taipei, and Medellin).
3. Long-Term or "Hub and Spoke" Travelers (3-6+ months per location)
Most long-term nomads I know fall into this category. They tend to cycle between their favorite places or settle down in one region.
The "hub and spoke" model involves living in a place with easy access to nearby destinations. Popular choices for this tend to be places like Chiang Mai and Bali.
How to Pick Destinations, Handle Visas, & Book Travel As A Digital Nomad
There isn't an exact science to picking locations but here are some of the most useful tools and techniques:
Nomad List

Shows you the cost of living, WiFi speeds, and other details for most cities in the world

Recommendations From Other Nomads

There is endless content on the web from other nomads

Google Flights

To see how expensive it is to fly from one location to another

Airbnb

To gauge how expensive housing will be in various locations at a specific time of year
Tip: It's worth researching high and low seasons before booking travel. You don't want to be in Bali during rainy season or in Chiang Mai during burning season.
This site will soon have much more comprehensive location guides, but for now, here's a short list of 10 of the most popular destinations.
And here's a great breakdown of 30 of the most popular locations from Chris the Freelancer.
When You're Starting, Start With The Easiest and Most Popular Locations
There is a reason why certain cities have become synonymous with digital nomads.
They tend to have:
Cheap Living
Fast WiFi
Lots of English Speakers
Great Nightlife
Expat Friendly
Large Nomad Communities
Easy Visa Situations
When you're first starting, it's easiest to begin in low difficulty places where there'll be a sizeable community of nomads.
What are some places that fit these criteria?
Medellin, Colombia
Lisbon, Portugal
Bali (Ubud or Canggu), Indonesia
Chiang Mai, Thailand
Bangkok, Thailand
When I first started, in 2017, I spent two months in Bali and then two months in Chiang Mai. Being surrounded by other nomads made the culture shock of living abroad much more manageable.
If I had started in a complicated place like Bangalore, India (where I ended the year) then it would've been much harder to get adjusted to this lifestyle.
C. How Visas Work
If you're American, you can travel to 163 countries around the world without a visa or with a "visa on arrival." Most countries will let Americans visit for 30-90 days for free!
Many popular nomad destinations such as Bali and Chiang Mai will let you stay indefinitely if you do a "visa run" every 60-90 days. Doing a visa run involves leaving the country for at least a few hours before re-entering.
For a full list of how visas work for every nationality, I recommend checking out Visa List.
D. How to Book Flights
I love Google Flights because you can look at a map and see the cost of flying from one city to any other city in the world. it's the simplest way to understand how expensive it will be to move around the world.
There's also a price calendar so you can find the cheapest flights between two locations.
Google Flights doesn't always have the best data for regional airlines – SkyScanner tends to do this much better.
E. How to Book Hotels
I've found that Booking.com has the best selection and prices internationally but this can vary country to country.
Keep Reading: Click here to read Chapter 11: How To Book Long-Term Housing As A Digital Nomad