Note: This post may contain affiliate links which means if you click on a link and purchase an item, we will receive an affiliate commission at no extra cost to you.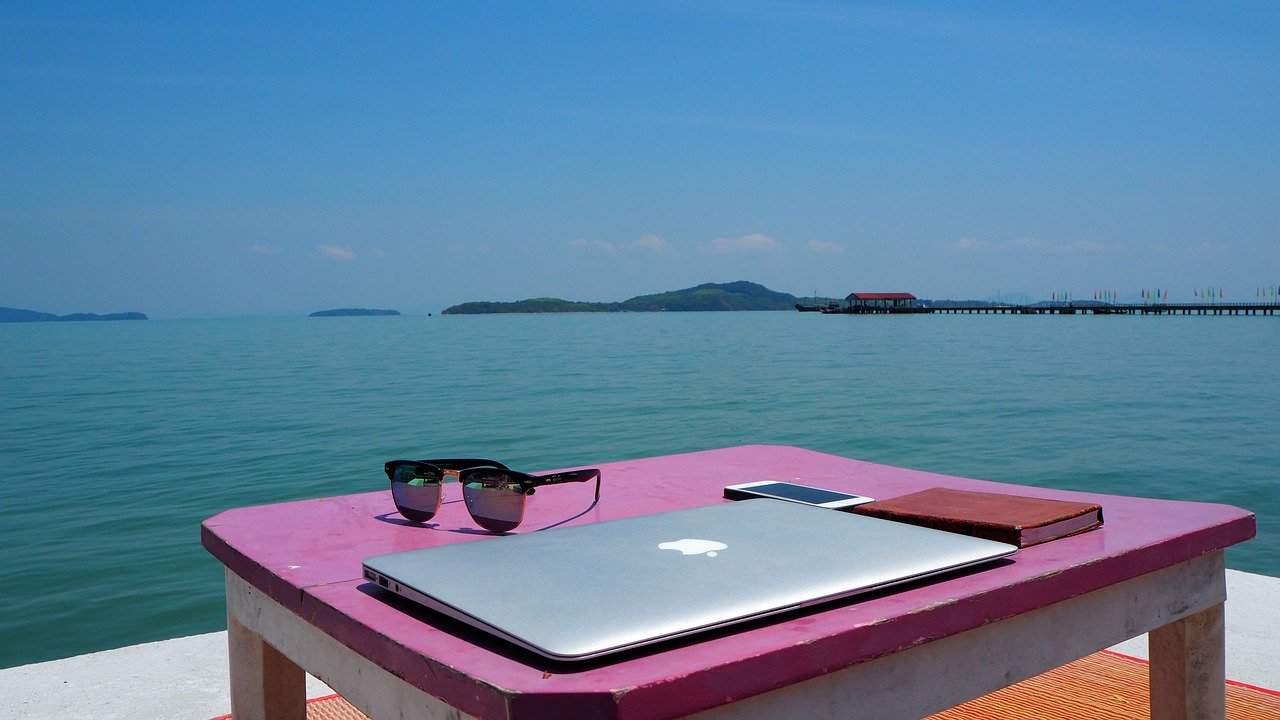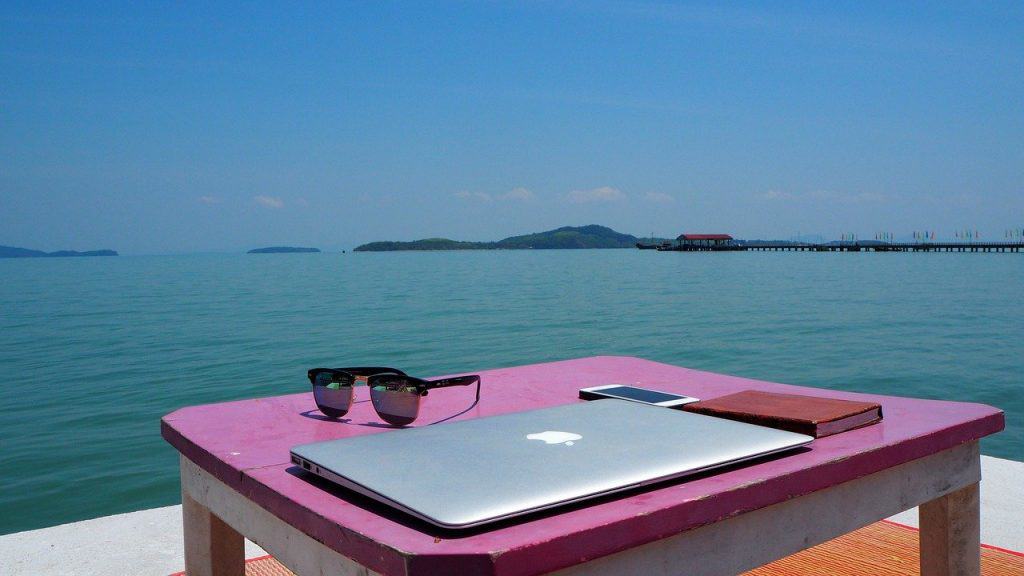 The path to financial independence and early retirement (FIRE) is much simpler than most people realize. In this comprehensive guide, I'm going to cover the fastest ways to retire and the best resources to learn more about this.
Why would you want to financially retire early?
This may be a rhetorical question for most but I'll answer it anyway.
The reason is freedom. If you don't have to work for money, then it provides you with the ultimate freedom to chase your passions, spend time doing things that make you happy, and live in a meaningful way.
My personal goal wasn't to stop working, it was to make enough money so that I would never have to think about money again.
As a result of financially retiring, I'm now able to purely focus on creating positive change in the world by creating content to help people improve their lives and by working on climate change-related endeavors. I'm doing that via this site (about this site) and via my other ventures.
For you, you may want to financially retire early because you don't know how to make money with your true passion, so that you can sit on a beach, or so that you can spend more time with your kids.
Or maybe you want to reach retirement because you want to own your time and have the freedom to do whatever the hell you want. Any reason is a good reason in my book!
My Early Retirement Story in a Nutshell
I'm an American who quit my job and left the U.S. in early 2017 (when I was 25) to travel the world while building passive income internet businesses.
It took me ~2.5 years to reach financial retirement. Since starting my journey 2.5 years ago:
I decreased my yearly expenses by 2.5x because I now live a very frugal/inexpensive lifestyle while spending most of my time living in developing countries
I increased my yearly income by 2.5x via digital passive income businesses that now generate an income equal to ~9x my yearly expenses (meaning I'm now able to save ~85% of my after-tax earnings).

While I haven't officially reached my financial retirement number, the ongoing passive income I've created means in the next 2-3 years, I'll easily reach my retirement goal without doing any additional work.
Note: Avoiding debt is critical to retiring early and I had the privilege of graduating from college without debt which is obviously a huge advantage. You can read about why I'm unlikely to send my kids to college and why I think it's a waste of time and money.
Retirement Principles To Understand
1. You've reached retirement when your yearly expenses equal 4% of your total savings
If your living expenses are $40,000/year, you would need $1,000,000 in savings to retire.
Why? The goal is to never have to touch your principal amount of savings after you retire and 4% is the widely accepted safe withdrawal rate. You can expect a yearly return of ~7-10% on your savings via investments, you'll lose ~3% to inflation, and thus you'll be leftover with a safe withdrawable increase of ~4% yearly.
2. You can calculate how many years it will take you to financially retire by looking at the percentage of after-tax income that you're saving
To retire in four years, you would need to save 85% of your after-tax income. Use this early retirement calculator to do a custom analysis of how long it will take you to retire based on your savings rate and total current savings.
How To Financially Retire At A Young Age
1. Live Frugally
"By sowing frugality, we reap liberty, a golden harvest." -Agesilaus
The most important principle of early retirement is getting comfortable with living cheaply. Most people fall into the trap of income inflation (the more money they make, the more they spend). This is precisely what you want to avoid if you're looking to retire early.
If you're already making a significant income then you can achieve early retirement just by living frugally.
Related post: How To Become a Minimalist (And Why Minimalism Makes You Happier)
My personal strategy is geographic arbitrage: living in developing countries while running online businesses that make American money. For me, it's more than just saving money though, I prefer life abroad and you can live a phenomenal lifestyle at 3-4x cheaper than the cost of living in the U.S.
Extra Tip: One hack is to make money in an expensive place (i.e. San Francisco) and then retire somewhere much cheaper (i.e. Chiang Mai, Thailand). When I lived in Thailand, I met a decent number of American and Australian retirees who were living fairly lavishly on ~$18k/year.
2. Increase Your Income
While living frugally is the most important aspect of retiring early, increasing your income is the other way to accelerate the process.
Here are some strategies for increasing your income:
A) Negotiate A Raise
This is a simple way to earn more.
How to negotiate a raise with ANY job (+ exact scripts)

Step 1: Track the results you get at your job
Step 2: Show your boss your results & ask what you can improve
Step 3: Schedule a meeting with your boss to discuss compensation and ways you can add value
Step 4: Practice negotiating a raise with a friend before the meeting with your boss
B) Get A Higher Paying Job
Getting a higher paying job is one of the most straightforward paths to increase your income.
Find and apply for a better paying job

How to Get a Better Job (Guide)

Figure out what you want out of your next job
Prepare your resume, LinkedIn and cover letter

Hunt and apply for opportunities
Reach out to decision-makers directly
Nail the interview

Negotiate your salary

Secondary Guide: The Ultimate Guide To Landing Your Dream Job

Move to a new city to obtain a better paying job

Placement is a service that will help you get a higher paying job in a new city
Get a remote job that pays you a similar salary and move to a cheaper city/country

Level up your skills and switch to a higher-paying career in ~3 months

There's a rise in skill and career-based education where companies will help you learn skills to dramatically increase your earning potential.
We combed through hundreds of options to build these recommendations and we only recommend companies that have job placement guarantees because then their incentive is to make sure you get a job, not just to take your money.
Software Engineering (Average Salary of $67k)

Design (Average Salary of $65k)

Data Science ($106k average) & Data Analytics ($80k average)

Product Management ($85k average)

Recommended School (Product School) – No job placement guarantee

Software Sales ($82k average)

Digital Marketing ($67k average)
C) Start A Business
Running your own business is the ultimate freedom but it's also the most challenging path. Here are the best resources if you're interested in starting a digital business!
Read our post on how to make money online for a more in-depth breakdown of the different types of digital businesses you can start.
Related: Examples of 250+ businesses started with <$5k that have profited $100k+
D) Start A Side Project (That Makes Money)
The most important thing here is to not waste your time on something that isn't passive or doesn't have significant earning potential (i.e. can grow into a full-on business).
It's easy to get distracted with a side hobby instead of focusing on earning more money at your primary job.
17 Ways To Make Extra Income Even With A Full-Time Job

Become an Airbnb host
Become a freelancer or consultant in an area of expertise

How To Make Money On The Side (I Will Teach You To Be Rich)

What skills do you already have? What do your friends call you for advice on? What kind of sites do you read?
Turn your knowledge into a freelance, coaching, or consulting business
Your pitch: "I can help you (some service) so that you can (some benefit)."
3. Invest Your Savings Wisely
Note: I'm not a professional financial advisor and this isn't professional investing advice.
"My wealth has come from a combination of living in America, some lucky genes, and compound interest." -Warren Buffett
Saving and investing early is critical because your investments will compound over time. What does this mean exactly? It means that if you invest $10,000 today and that investment returns 10% each year, then in 20 years you'll have $67,275.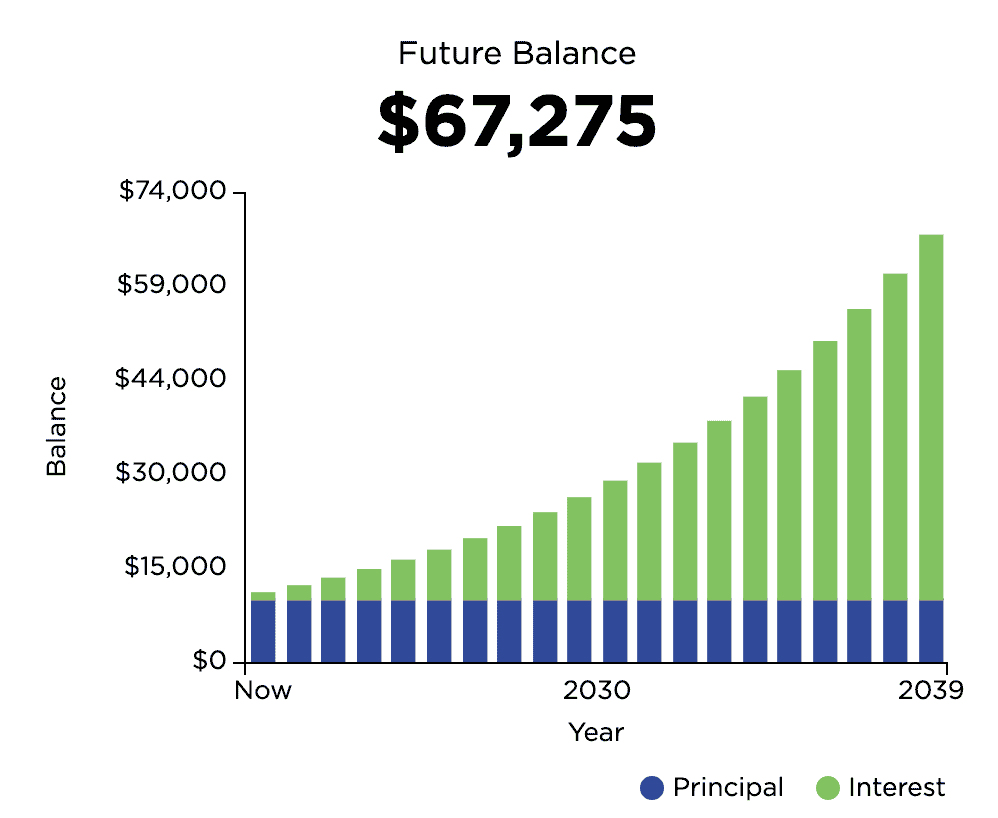 While people have varying opinions, I'm a firm believer in following Warren Buffett's advice which is to invest your savings in ETFs (low fee, diversified portfolios of high performing stocks).
Why you should avoid stock picking: Even the Experts Can't Beat the Market. Why Would You?
I recommend using Betterment or Wealthfront to automate this process and make it hassle-free. They are low-fee "robo-advisors" that each manage $15B+ in assets. They invest your money in diversified ETFs and automatically re-balance your portfolio for a fee of only 0.25% each year.
Extra reading: How Warren Buffett bet (and won!) $1M that low-cost index funds would outperform stock pickers
Best Learning Resources & Tools: