Note: This post may contain affiliate links which means if you click on a link and purchase an item, we will receive an affiliate commission at no extra cost to you.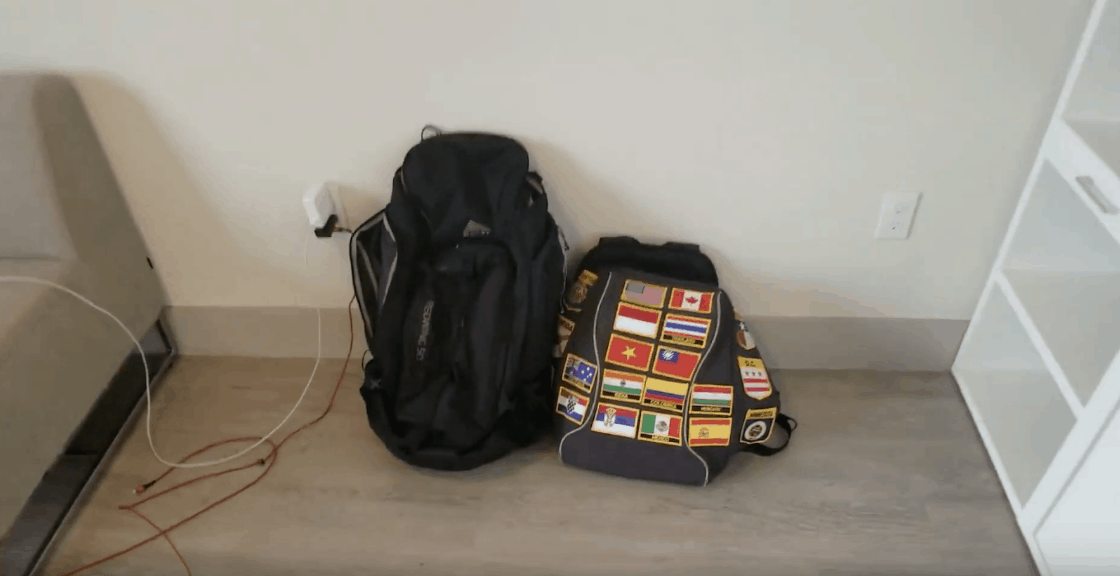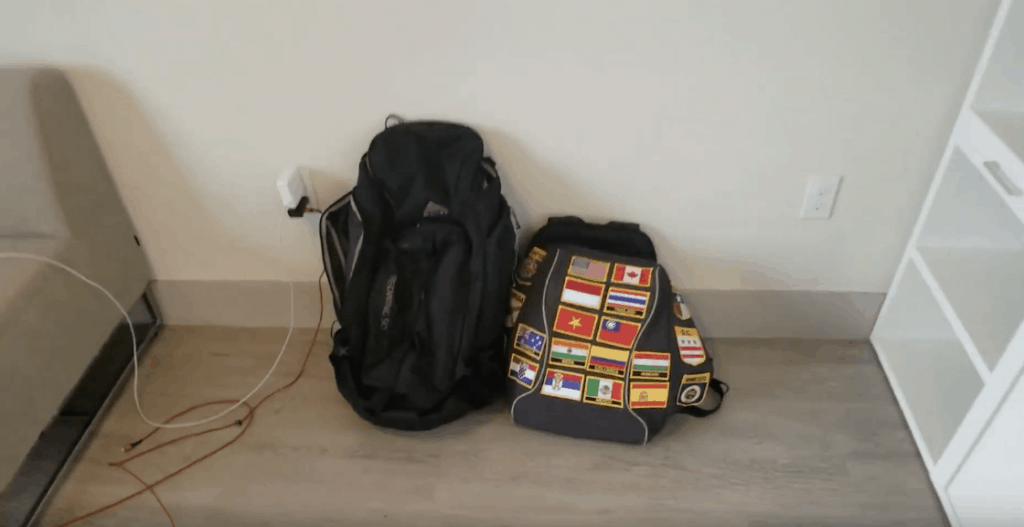 "Very little is needed to make a happy life; it is all within yourself, in your way of thinking." -Marcus Aurelius
The idea that we need material things to be happy is false. Studies show that beyond $75,000 per year (in the U.S.), happiness does not increase.
We're supposed to work hard and buy things that will showcase our "success" in life. We're used to seeing people brag about what they own and to show off their wealth with fancy cars and shiny watches.
I have one thing to say: Fuck that.
Everything I own fits into two backpacks. I've been a minimalist and a frugalist since early 2017, and I wouldn't live life any other way.
Despite what society programmed into my brain as a child, I've found that owning less brings me peace and happiness.
If you gave me a million dollars, I would continue to live the exact same life that I'm living now.
Why Am I Happier As A Minimalist?
Instead of buying things, I buy the freedom to spend my time exactly how I want to spend it

The fact that my lifestyle costs ½ to ¼ of many of my peers enables me to take much bolder business and life risks, to not have to do things (or jobs) that I don't enjoy doing, and it has enabled me to financially retire at a young age
If you don't mind living in poor living conditions and if you don't spend money on things, you'll have a lot more flexibility to start a business and to chase your dreams

By devaluing my relationship with things, it has forced me to strengthen my relationship with myself and to take ownership of my happiness and state of mind.

I no longer believe that I can improve my quality of life by acquiring more material goods.
Instead, I'm focused on trying to enjoy every day and spend my time in ways that bring me meaning

By owning very little, I'm able to freely travel around the globe

Because I can pack everything I own in less than an hour, it's easy to pack up and head somewhere new. Thus, when Coronavirus broke out, I was able to painlessly move my flight, pack my things, and leave Indonesia the next day.
Examining Society's Broken Relationship with Things and Happiness
What is Minimalism?
Minimalism is more than just the act of owning fewer things, it's about living an efficient, streamlined, and deliberate life.
"The minimalist lifestyle is about living with only the things you need. Minimalists are free from the desire to buy and accumulate more. Instead, they find happiness in relationships and experiences." –Joshua Becker
"Omit needless things: not that you have as little as humanly possible, but that every thing you do have counts." –Leo Babauta
Minimalism In My Life & Businesses
Life

I have a minimalist wardrobe: 7 shirts, 1 pair of pants, 1 pair of shoes
I don't own anything that I can't travel with: No pets, no cars, no house, no furniture
Everything must fit in my two bags: If I buy something new, I likely have to get rid of something else
If it doesn't add value or bring me joy, I get rid of it
I try to avoid expensive goods because they come with the stress of trying not to damage or lose them
I generally gift (and ask for gifts) that are experiences, not things

Work and Digital Minimalism

No phone calls, no meetings, and I keep my phone on do not disturb at all times
Almost all interviews happen via written applications and online chat
I only start digital businesses that scale without a significant increase in human labor
How To Become A Minimalist
1. Become a nomad (spend time long-term traveling)
You can read our ultimate guide to digital nomading here.
This is how I became a minimalist and I believe it's the fastest shortcut to minimalism and to breaking free from society's mental programming. It's also what led me to start this blog :).
My happiness path was Nomading > Minimalism > Freedom > Happiness.
Nomading uniquely combines minimalism with new experiences in a way that will show you how much fun life can be without things (because traveling is awesome!).
If you travel long-term, you're likely forced to end your lease and either sell all of your things (do this!) or put everything into storage.
You're then forced to live out of a suitcase or a backpack for an extended period of time. And once you start living life this way, you may realize how freeing it is to not be burdened with things.
And for me, it's that freedom that has led me on a path to being a very happy human!
2. Learn about minimalism and implement it within your existing lifestyle
This is the more practical path for most people (and it's also the area that I'm less familiar with).
For this reason, I spent about ten hours scouring the internet to assemble the best actionable resources if you're interested in becoming a minimalist!
Bonus Video: How Minimalism Makes You Happier (by me)