Note: This post may contain affiliate links which means if you click on a link and purchase an item, we will receive an affiliate commission at no extra cost to you.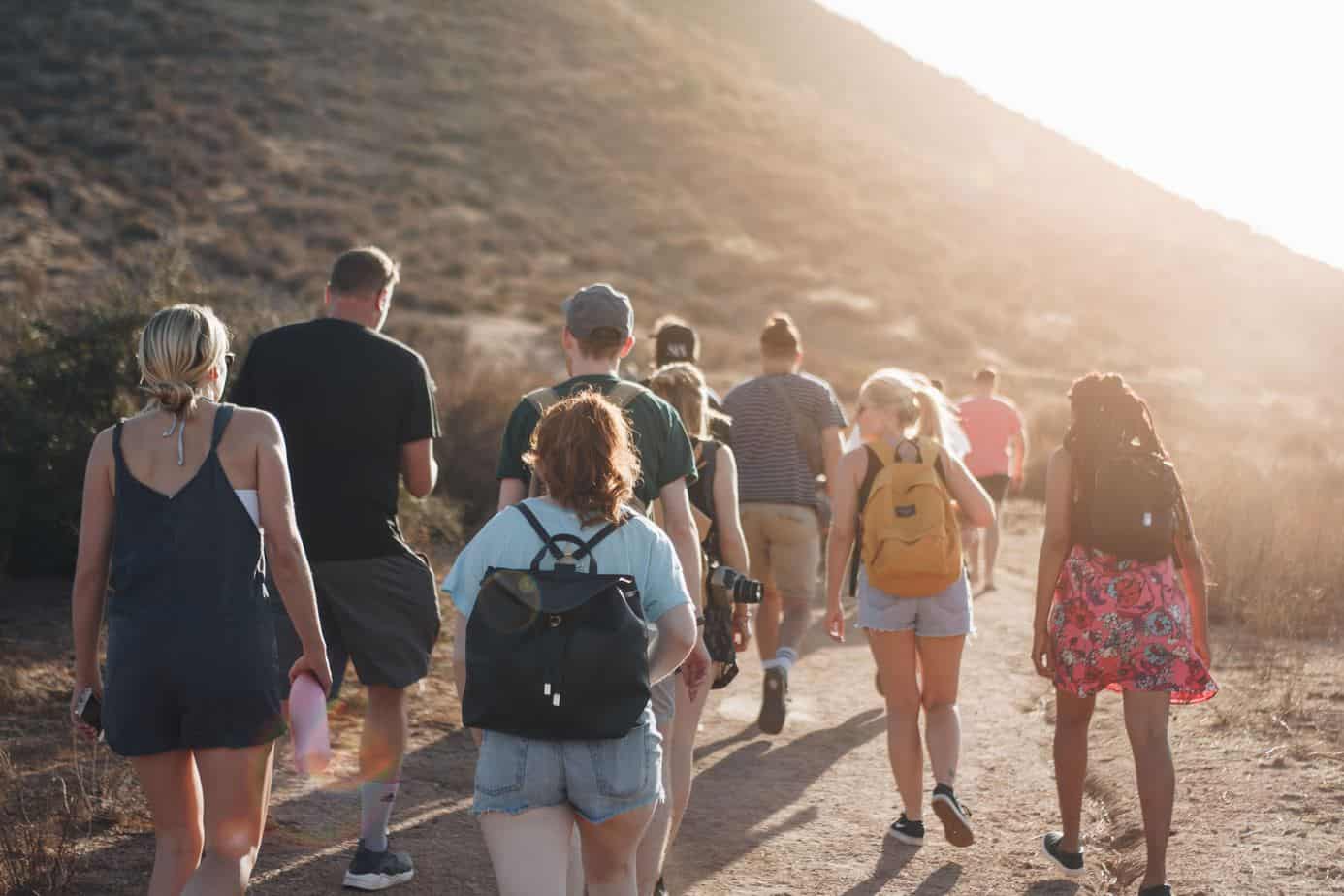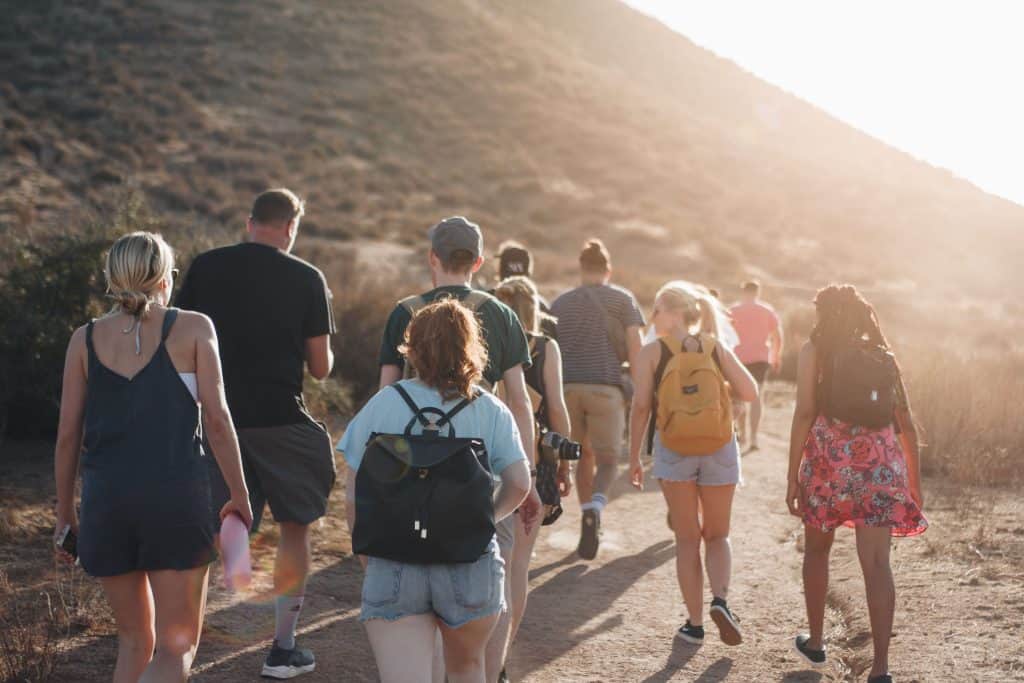 This is chapter 4 of an 18-part series about digital nomading and location independence. To see all of the other chapters, click here!
Traveling Solo vs. With A Group
Traveling solo or with a group is one of the most important decisions to make before beginning your journey. This isn't only a lifestyle decision; it also has major financial implications.
I love the adventure of traveling solo and couldn't imagine giving up that freedom. But I've met plenty of people who crave community and prefer group travel. It's a matter of preference.
What is a "remote travel program"?
Remote travel programs enable you to travel with other remote workers. They also handle all the travel logistics: location selection, housing, coworking spaces, group activities, etc.
It's an easier, more structured way to travel at an elevated price point.
Pros for Remote Travel Programs:
Better Community

If you crave community but also want to travel, a group program might be perfect for you.

They Handle Travel Logistics

If you don't love picking destinations, finding housing, and figuring out logistics, then your life will be easier in a travel program.
Pros for Solo Traveling:
Much Cheaper Than Traveling With A Program

Traveling with a program is around 1.8-2.2x more expensive than if you're traveling by yourself. If your goal is to gain financial freedom while living cheaply abroad, then traveling solo is a better long-term path.

More Adventure

I love the adventure that comes with picking my own destinations, finding housing, and making mistakes. Navigating life abroad is half of the adventure for me and I personally couldn't imagine nomading any other way.

More Flexibility

If you're in a program, you can only travel at the group's pace. This means you can't leave places you don't like and you can't stay longer in places you love.
Certain programs, such as WifiTribe, bridge this gap by letting you pick specific months to join the tribe. Others, such as RemoteYear, force you to commit for 4-12 continuous months.
The Most Popular Remote Travel Programs
An important warning: A few remote travel programs have gone out of business in the last couple of years without refunding members. Please be sure that the program you're joining is financially stable so this doesn't happen to you.
Remote Year

This is both the most popular program and the least flexible one. You have to commit to a minimum of four months.

WifiTribe

WifiTribe is smaller than Remote Year, but it offers much more flexibility. You can choose which months and locations to join the group and when to break off on your own.

Hacker Paradise

Hacker Paradise offers similar flexibility to WifiTribe but they'll also build custom itineraries for your solo travel.
Bonus: How to Find Online Communities for Nomads
Looking to meet other nomads before you embark on your journey? Here are a few great communities where you can find other nomads:
Keep Reading: Click here to read Chapter 4: How To Handle Health & Travel Insurance While Digital Nomading