Note: This post may contain affiliate links which means if you click on a link and purchase an item, we will receive an affiliate commission at no extra cost to you.
This is chapter 2 of an 18-part series about digital nomading and location independence. To see all of the other chapters, click here!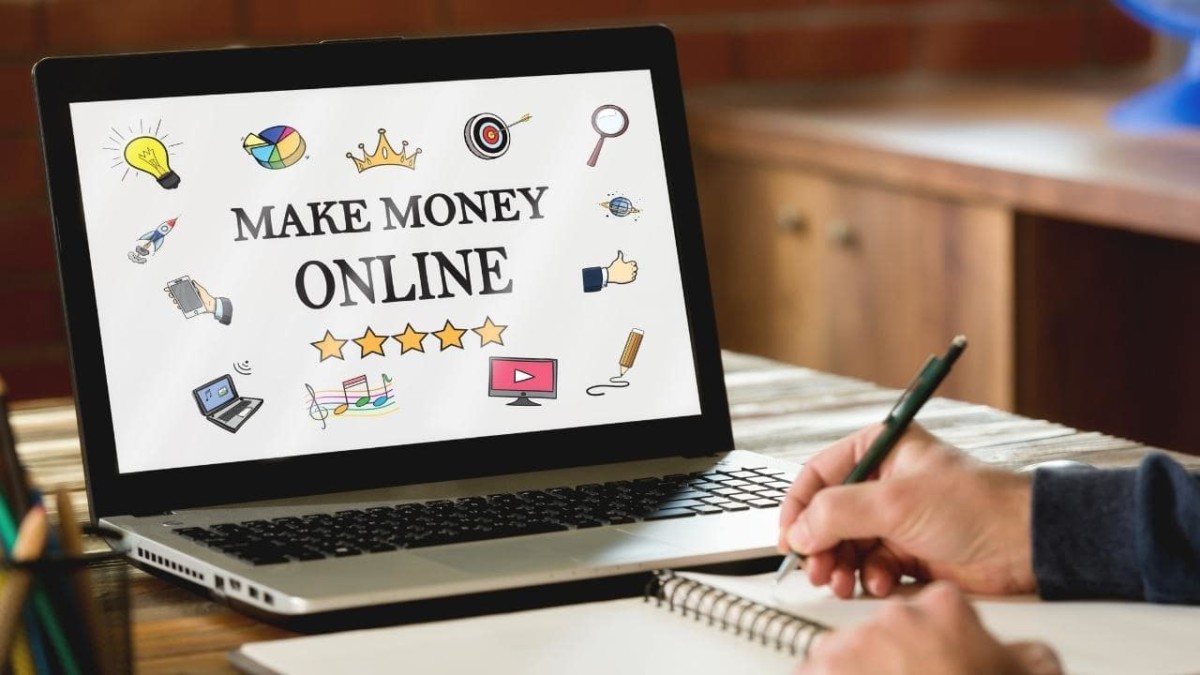 Do you want more freedom in your life?
Are you looking for a way to make money online so you can work from anywhere in the world?
If so, you're in luck. There are countless ways to do that, and many of them allow you to work from anywhere as long as you have an internet connection.
Technology has changed the world in innumerable ways. It's now possible for almost anyone to make money online, no matter where you live or how much free time you have.
It might seem shocking, but you can travel the world on $1,500/month or less, which means you only need to make a fraction of a Western salary to live a great life abroad. And making $2,000 per month or more online is much easier than most people realize.
This guide explores 21 different ways to make money online, so you can try them out for yourself. It's about time you took control of your financial destiny.
The Most Straightforward Paths to Making Money Online While Traveling
Contrary to popular belief, you don't have to start a business to make money while traveling the world. Getting a remote job is by far the easiest way to become location independent, and the remote work movement has been trending upward even before the pandemic.
The remote work landscape changed even more dramatically when the pandemic began. A survey of 1,000 hiring managers found that businesses expect 58% of their workforce to be fully remote in the next 5 years, up by 20% from the pre-COVID statistic. Even after the pandemic, experts believe that remote work is here to stay.
So if you want to start your location-independent life right away, this section will guide you through the most straightforward paths to do that: Going remote with your current employer, finding a remote job, freelancing, or teaching English online.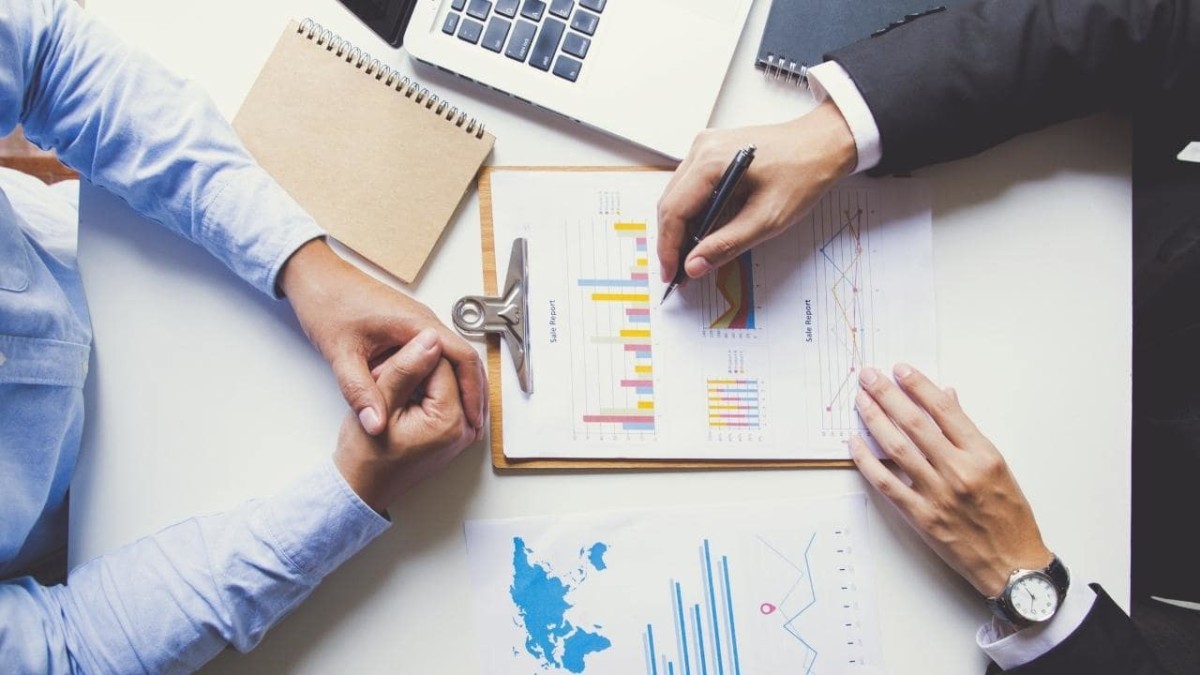 1. Go Remote With Your Current Employer
How It Works
If you're already employed, you can try to go remote with your current employer. Only you know how realistic this option is, though. Every company is different and some may be more open to this idea than others. Many deciding factors will determine if you're able to go remote, including your value to the company, the size of the company, your role, and the company's culture.
If you want to learn how to transition to remote work, read this article by Drake Southwell to find out the basic steps of switching, including:
Becoming a top performer,

Proposing a remote work trial to your boss,

Meeting with your boss to discuss the experience of the remote trial for both of you, and

Creating a long-term remote work agreement that accounts for the workload and schedule you seek while giving your company the value they need from you
How Much Can You Make When Switching to Remote Work?
This depends on your remote work agreement with your employer. In the best-case scenario, you'll be keeping the same salary while having the ability to work remotely. Or you may get a lesser salary in exchange for a lighter workload or more flexible schedule.
Who Is It For?
If you're a top-performing employee who gives consistent value to the company, then it'll be easier for you to negotiate to switch to remote work. Or if you go to the office and spend most of your time in front of a computer, then you can probably take your work elsewhere.
But like I said, this will depend on many different factors like your role, the company's values, and your value to them.
Who Is It NOT For?
It might be harder for you if you work in a huge company and you're only one of hundreds or thousands of employees.
And some jobs, like nursing or waitressing, are obviously going to be impossible to do remotely. Your next best option is to look for a remote job that fits you. You can read more about that in the next part.
4 Resources So You Can Switch to Remote Work Now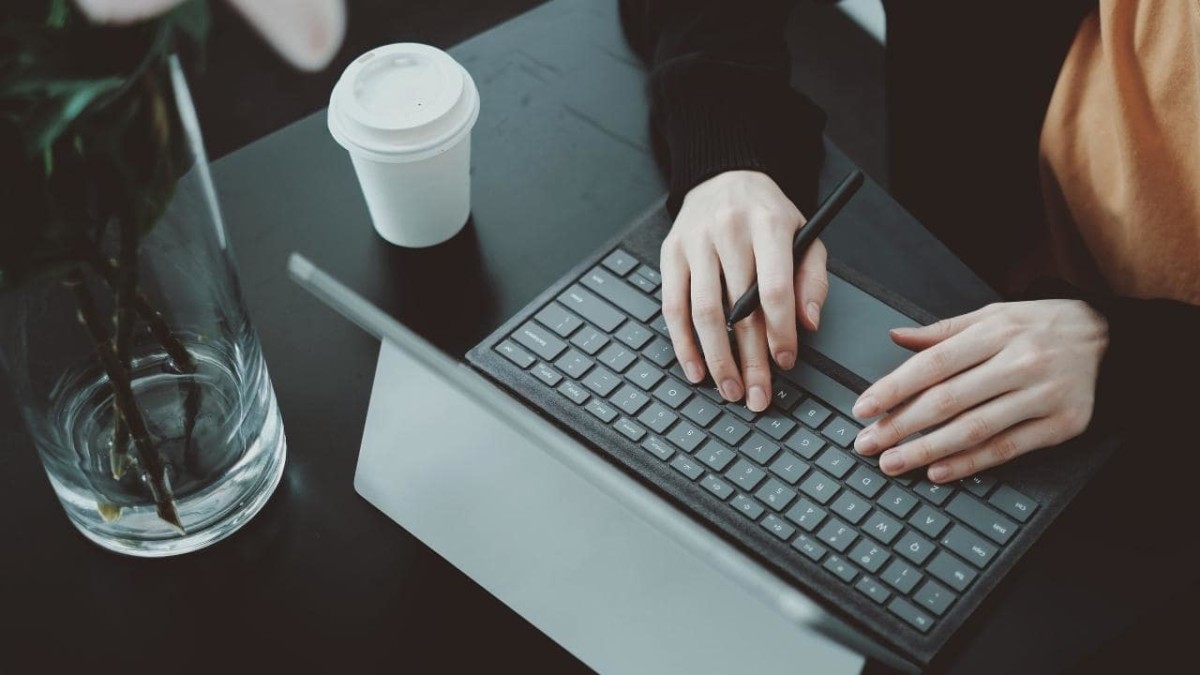 2. Get a Remote Job
How It Works
There are dozens of remote job boards you can browse for all types of jobs. Remote companies and solopreneurs are constantly looking for designers, software developers, marketers, writers, virtual assistants, and more.
Here's a list of 52 remote jobs that you can find in job sites like Remote Work Hub:
Accountant

Ad Campaign Strategist

Administrative Assistant

Affiliate Marketing Manager

Amazon Account Manager

Attorney

Bilingual Interpreter

Client Communications Manager

Copyeditor/Copywriter

Content Editor/Writer

Content Marketing Specialist

Customer Service Representative

Data Analyst/Scientist

Database Architect

DevOps Engineer

Digital Marketer

Ecommerce Manager

Facebook Ads Specialist

Financial Analyst

Front-End Engineer

Game Developer

Google Ads Manager

Grant Writer

Graphic Designer

Influencer Marketer

Instructional Designer

Marketing Manager

Medical Coder

Mobile App Developer

Nurse Practitioner

Operations Manager

Paralegal

Payroll Administrator

Product Marketing Manager

Project Manager

Public Relations and Communications Associate

Quality Assurance Analyst

Recruiter

Sales Representative

Search Engine Optimization Specialist

Social Media Account Manager

Social Media Community Manager

Software Engineer

Systems Engineer

Teacher/Tutor/Instructor

Technical Support Engineer

Technical Writer

Underwriter

UX/UI Designer

Video Editor

Web Designer
There are so many options that the question isn't whether you can find a job that sounds right for you; it's how to apply for a job and get the role.
There's no shortcut to landing your dream remote job. You have to put the blood, sweat, and tears into making it happen.
How Much Can You Make with a Remote Job?
It depends on the job and whether it's part-time or full-time. Some can give you less than $20,000 annually while others pay over $100,000 per year.
Who Is It For?
For full-time employees who can transition to remote work or freelancers who want a more stable income stream.
Who Is It NOT For?
Some remote jobs might require you to work on a strict schedule. If you want more flexibility with your working hours, freelancing might be your better option.
14 Remote Job Resources So You Can Start Now
[BONUS] Learn Industry-Specific Skills With These Training Programs
Software Engineering (Average Salary of $67k)

Design (Average Salary of $65k)

Data Science ($106k average) & Data Analytics ($80k average)

Product Management ($85k average)

Software Sales ($82k average)

Digital Marketing ($67k average)
3. Freelancing
How It Works
Forty-seven percent of millennials say they freelance in some capacity. As a freelancer, you're self-employed. You set your hours, you choose what work you want to do, and you decide who you want to work with.
Freelancers find work through online platforms like Upwork (the largest freelance marketplace), industry events (such as marketing conferences or film festivals), referrals, cold emails, and giving presentations to showcase their expertise and get more people to know who they are and what they do.
Common Freelancing Fields:
Software Engineering

Designer

Marketing / PR

Data Entry

Coaching

Marketing

Copywriting
How Much Can You Make Freelancing?
According to Upwork, freelancers have an average hourly rate of $20 per hour. Some freelancers charge by project or a monthly fee for retainer clients. There's no fixed amount for what you can earn.
It depends on your skill, how many clients you have, and whether you've gone the agency path and decided to hire employees for your service business.
Who Is It For?
If you already have marketable skills (such as in design, software development, marketing, or writing), then this is the easiest and fastest way to monetize your existing knowledge.
Who Is It Not For?
Freelancing isn't for you if you don't want to deal with the headache of inconsistent pay, chasing down invoices, marketing yourself, or trying to close new clients.
7 Freelancing Resources So You Can Start Now
[BONUS] Popular Freelance Job Boards
[BONUS] Skill-Specific Guides
4. Teaching/ESL
How It Works
There are 1.7 billion people trying to learn English right now, making English teachers one of the most in-demand (and easy to land) jobs in any country.
This opportunity is limited to native English speakers. You can still teach English even if it isn't your first language, but you'll most likely earn less. However, you can become a tutor of other subjects online.
How Much Can You Make Teaching?
Teachers make $16-$24/hour, which means working ~24 hours per week is enough to cover a nomadic lifestyle while living in developing countries.
Who Is It For?
People who are native English speakers and are looking for an easy way to get started as a digital nomad. For teaching English, most programs require that you:
Are a current resident of the US or Canada

Have formal or informal teaching experience

Have a college degree
Who Is It NOT For?
If you're a free spirit that changes countries at the drop of a hat and you don't like to plan things in advance, then this isn't for you. Your students need some structure when it comes to learning and several of the big companies may expect you to be available to work set hours and even on weekends.
If you can't commit to that it'll probably be difficult for you to make this work.
5 Teaching and ESL Resources So You Can Start Now
[BONUS] Online Tutoring Job Platforms
Content Businesses
Is it still a good idea to get in the content business when there's so much competition? Absolutely!
That's because people still look for new content all the time, whether they're reading product reviews, learning a new skill, or browsing through YouTube videos. Content is a great way for people to find you.
While it might take some time for these businesses to become stable income generators, they're generally passive early on.
With affiliate websites, you don't have to deal with customers because you just promote other businesses. With an online course or ebook, once you've created it and built an audience, you just sit back and collect the profits.
Aside from those, this section also has guides on coaching and consulting, writing and publishing ebooks, creating paid online communities and newsletters, and how to become an influencer or content creator.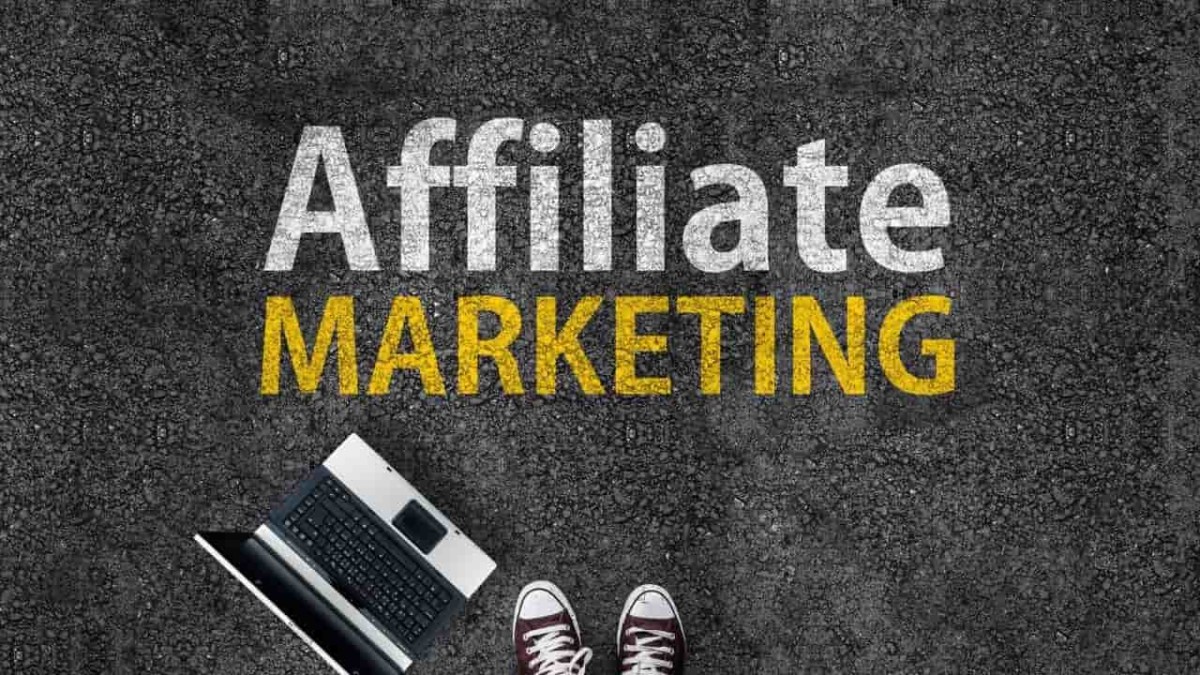 5. Content/Affiliate Websites
How It Works
This is a good option for beginners. It's easy to start and you can work on it on the side even when you have a full-time job.
With a blog or content website, you can monetize traffic in different ways: Advertisements, paid guest posts, product launches, or affiliate marketing, which is the practice of promoting other companies' products and then earning commissions from people who purchase through your links.
Some example websites that earn money with affiliate marketing are:
These businesses are generally passive from the beginning because you don't have any operations or customers.
How Much Can You Make With a Blog, Content Website, or Affiliate Website?
Very few people earn a full-time income in their first year running a blog or content website, with earnings falling within the range of $200 to $2,500 per month in the first year. With a good strategy, you may be able to reach full-time earnings faster.
Potential income for blogging or affiliate marketing varies from less than $20,000 a year to over $100,000 in annual income. The most successful affiliate marketers earn over $10M per month.
Who Is It For?
If you love writing, then this is for you! It's so easy to start a website nowadays. You can start one for free using WordPress, and if you're ready to upgrade, all you need is a domain name and web hosting.
It's also good for:
Beginners who want to get started with building their online business for little cost

People who don't want to deal with customers and real-time operations

People who want passive income
Who Is It NOT For?
This isn't for people who are looking to generate fast income. Search-driven businesses generally take more time to scale than ad-driven businesses so the ramp-up time for an SEO content site can be 6-12 months (or possibly longer).
You can drive traffic to your website faster with ads, but if you're just beginning and have little budget for it, you'll need a lot of patience because it'll take a while to build organic monthly traffic.
28 Blogging, Content Website, and Affiliate Marketing Resources So You Can Start Now
[BONUS] Content Site Case Studies
[BONUS] Digital Tools I Use
6. Online Courses & Information Products
How It Works
Online courses and info products are one of the highest margin businesses that exist. It's also why this has become a hot trend and why so many people are selling courses.
It's highly passive, highly scalable, and highly profitable. Simply put, these are phenomenal businesses. These tend to scale much faster than content/affiliate businesses because you can grow via ads and other paid marketing.
They're also generally passive very early on because once you create your information product and figure out how to acquire customers at scale, you simply sit back and collect profits.
How Much Can You Make from Online Courses?
As usual, this depends on a lot of factors such as the size of your audience and how profitable what your teaching is. You can earn a few hundred dollars up to a 6 to 8-figure income on sales.
Who Is It For?
If you have in-demand knowledge/skills that other people would be willing to pay to learn, this is a fantastic business model.
A common pathway is for people to start as a coach or consultant and then transition to selling courses once they figure out how to best help their target audience.
Who Is It NOT For?
When you're deciding whether you want to launch an online course or info product, you should always, always come from a place of help.
If your main motivation for selling a course is to make money off of it, then this is the wrong path to take. Not only will the course quality be subpar because your primary goal isn't to give value, but it'll also be a waste of time for the people who buy it because the course will most likely be similar to all other courses on that topic. It's a lose-lose situation.
8 Resources So You Can Start Your Online Course or Info Product Now
[BONUS] Examples Online Courses for Inspiration (courtesy of Trends.vc):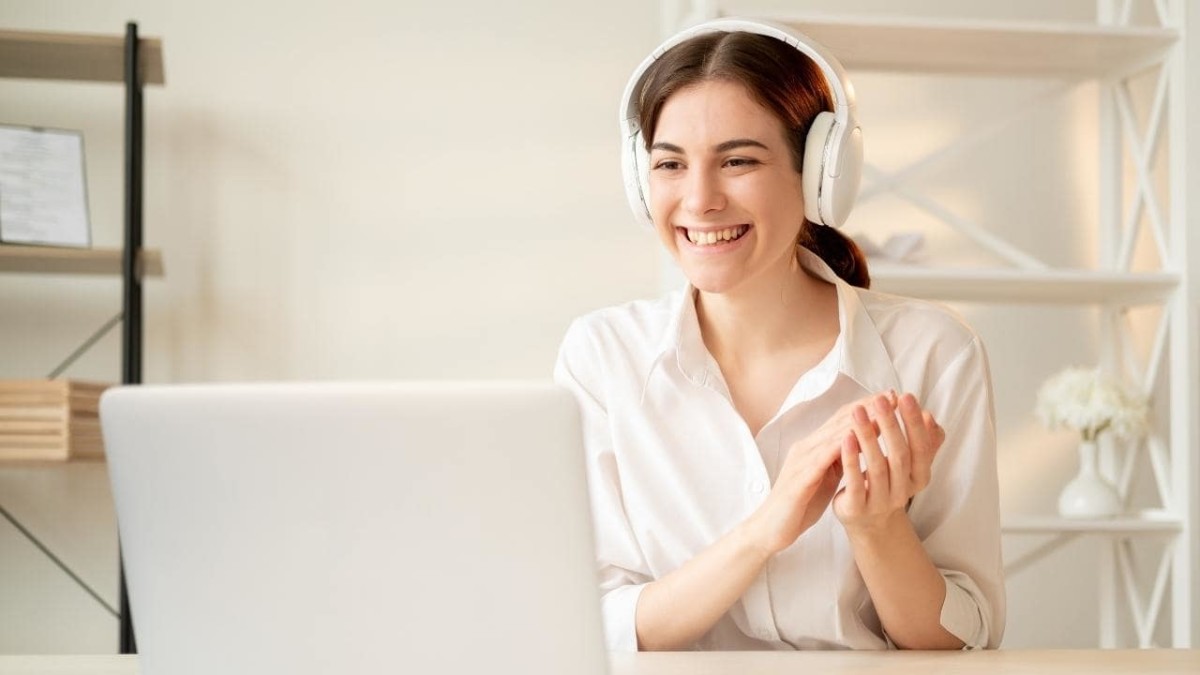 7. Consulting and Coaching
How It Works
Consulting and coaching are very similar to freelancing because they all rely on lead generation and working with clients for income. But where freelancing is mostly focused on deliverables, coaches specialize in teaching and empowerment, and consultants use their expertise to help solve problems.
Depending on their field (bookkeeping, operations, life, health and wellness, etc.), consultants and coaches work with their clients for a set amount of time until they've helped the client achieve a specific goal.
How Much Can You Make Consulting or Coaching?
Your rates as a coach or consultant will increase the more you build your authority. You'll likely start out booking your calendar full of clients while charging a meager fee then gradually get to booking only a few clients while charging premium fees.
Newbie coaches and consultants can earn a few hundred to a couple thousand dollars a month while more elite ones can earn up to 6-7 figures a month.
Who Is It For?
Perfect for professionals like accountants, lawyers, fitness instructors, or teachers who want to transition their practice to a more digital space. Also great for people who love interacting with people.
Who Is It NOT For?
You'll need to have a certain amount of proficiency in the field you aim to coach or consult in. If you're still learning, you'll likely lose the trust of your clients because of a lack of experience.
7 Coaching & Consulting Resources So You Can Start Now
8. Influencer/Content Creator
How It Works
If you've ever dreamed of making money out of travel videos, in-depth video essays, or fun gaming content, then you should know this is a real and validated way to earn a living.
More than growing a following, the greater challenge is making this path financially sustainable. This path requires patience because until you reach a critical mass, you won't make much money.
Whether it's on Facebook, YouTube, TikTok, Instagram, or Twitch, influencers and content creators make money by regularly uploading content for their followers, partnering with brands for sponsorships, and earning from ad revenue, affiliate commissions, donations from fans, or product launches.
Generally speaking, the easiest way to grow quickly as an influencer is to focus on the fastest growing new marketing channels. Right now, that happens to be short-form video content on TikTok, Instagram Reels, and YouTube Shorts.
But in the future, the opportunity will likely be different!
How Much Can You Make as an Influencer or Content Creator?
There's no limit to how much money you can make as a content creator. And many content creators like the Paul brothers, Bo Burnham, and countless others, become famous as content creators before expanding into other realms. 
Who Is It For?
For people who are natural in front of the camera, good at communicating with followers, and comfortable with handling attention from hundreds, thousands, and even millions of people.
The fame that comes with becoming a successful influencer or content creator might sound glamorous, but it's a lot of pressure. You'll need to learn how to use your influence for good, too.
Who Is It NOT For?
Not for people who want to build a passive income source. Being an influencer or content creator isn't a passive business unless you get to a significant scale.
15 Resources So You Can Start Your Influencing/Content Creation Journey
[BONUS] Awesome TikTok Accounts for Inspiration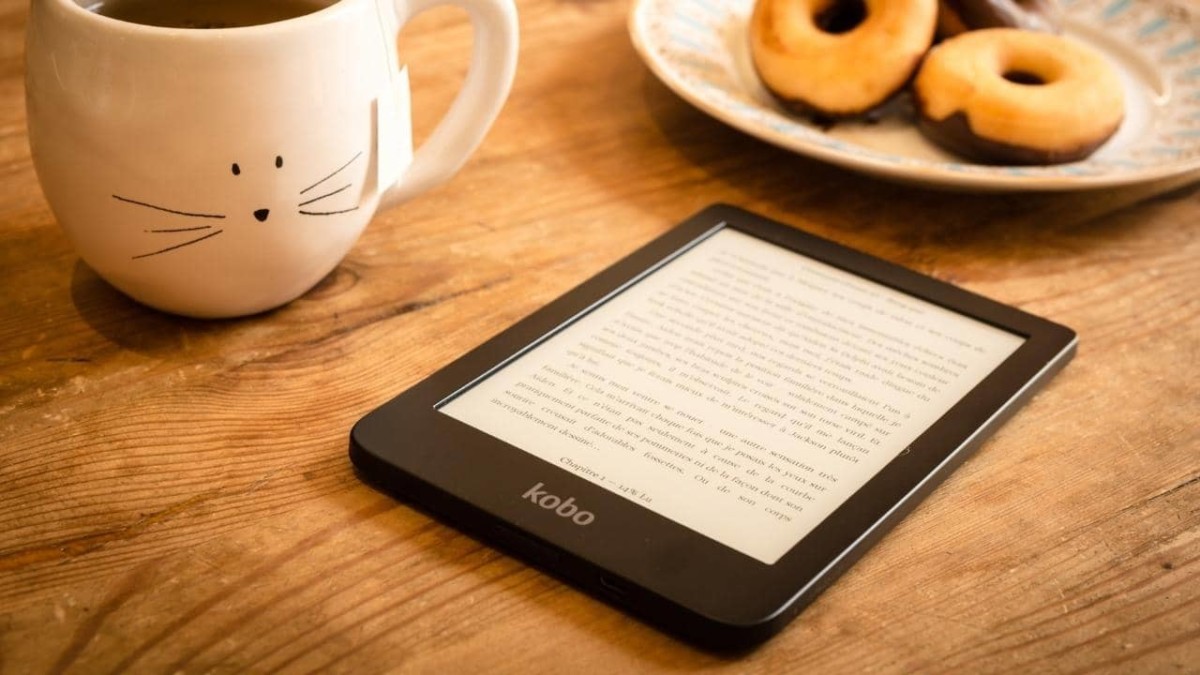 9. Writing and Publishing eBooks
How It Works
Forget about traditionally publishing books by looking for agents, pitching to publishing houses, and potentially getting denied again and again. If you're a poet, fiction writer, or nonfiction writer, you can easily self-publish your books online through Amazon Kindle Direct Publishing (KDP).
You may have to deal with everything including marketing and promotion as opposed to having an entire publication team do it for you, but you'll also have full control over the content you're publishing. Plus, you don't need any agent or editor's approval.
How Much Can You Make from Royalties?
When publishing on Amazon KDP, you'll earn 35% to 70% of each sale.
As for monthly or annual earnings, as usual, it depends on many different factors. Most likely, you won't be able to make a full-time income for the first few months.
But if you keep going and if you have a good marketing strategy, you can earn a few thousand dollars of passive income every month from royalties. Possibly more if you pump out a bestseller.
Who Is It For?
This is perfect for creatives. And if you've already collected finished products through the years, you're already halfway there. You just have to polish your pieces, know your audience, and learn how to market to them.
Who Is It NOT For?
To make money from your work, people have to find you and buy your creations. So, if you don't have a market and if you don't do any advertising, it's going to be hard to earn from royalties.
You can't be just a writer; you need to become a business owner, too. So if you don't think you can transition to that, well first, challenge yourself, or choose a different path.
8 Resources to Start Writing and Publishing Your First eBook
10. Paid Online Communities
How It Works
Paid online communities are a growing trend right now because it's an easy way to monetize adding ongoing value to your subscribers.
Members also tend to be more engaged since they've invested money into joining the community.
In addition to membership fee earnings, there are other ways for you to make money from your community. Since you already have an audience, you'll easily be able to market new products. You can also host events or charge promotion fees if members want to advertise something to the group.
How Much Can You Make from Paid Online Communities?
How much you earn will depend on the size of your community as well as the membership fee. If you have an online community of 3,000 people and they pay $3 monthly, then that's about $9,000 per month for you!
Who Is It For?
Making an online community tends to be an option for people who already have a following, such as bloggers, online course instructors, YouTubers, or influencers.
Who Is It NOT For?
If you're starting from scratch, then it's going to take longer for you to start making money. One strategy can be to make the community free to start with and then begin charging for membership once it has some people in it.
A community also needs management. You have to consistently provide value and keep your community engaged. If this doesn't sound like your cup of tea, choose a different path.
5 Resources to Start Your Paid Online Community Now
[BONUS] Example Online Communities (by Trends.vc)
[BONUS] Tools for Managing Memberships and Payments (by Trends.vc)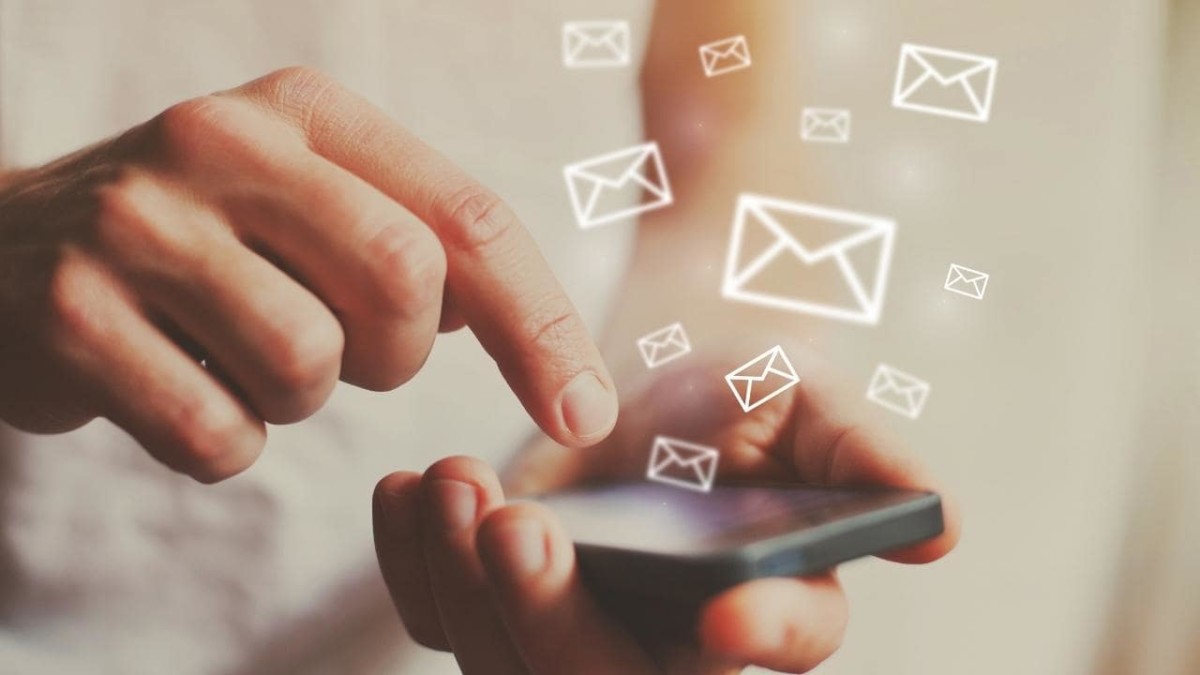 11. Paid Newsletters
How It Works
If managing an online community doesn't quite fit your strengths, you might consider starting a paid newsletter. An email list is still one of the best digital marketing assets out there and it's very cost-effective.
Most email marketing providers charge by the number of subscribers or how many emails you send per month. So you can start your paid newsletter right away for free.
Unlike a paid community, your email subscribers don't get to interact with each other. It makes things easier for you because you don't have to hire community managers to regulate what your members say in group feeds or comments. All you have to worry about is making sure each email you send is worth your subscribers' money.
How Much Can You Make with a Paid Newsletter?
Very much like paid communities, how much you make depends on how big your subscriber list is and how much you charge for your newsletter.
Who Is It For?
This path is very beginner-friendly. It's also perfect for people who love writing emails! And if you already have an audience that enjoys your content, you'll have an easier time marketing your paid newsletter.
Who Is It NOT For?
Not for people who can't commit to consistently coming up with original and valuable content and following a deadline. Because people pay to get your emails on specific dates, you have to follow a strict schedule for creating new emails.
7 Resources to Start Your Paid Newsletter Now
Email Marketing Software:
[BONUS] Example Paid Newsletters for Inspiration
E-Commerce Businesses
E-commerce businesses are defined as businesses that sell goods online. This section covers six e-commerce business models: Dropshipping, print on demand, wholesaling, private label, Amazon FBA, and e-commerce arbitrage.
One big challenge that I see in e-commerce is copycats/defensibility. When a product goes viral on Kickstarter or elsewhere, Chinese manufacturers almost instantly create a copycat and frequently beat the inventor to market.
Another big challenge that I see is inventory costs. As you scale, you have to buy more and more products in bulk before customers buy the product, which leads to gambling money on inventory. Compared to information businesses, e-commerce ones are usually more complicated and expensive to scale.
Creating a strong brand, innovative marketing, and a superior product are critical to overcoming the fierce competition in this space. Although challenging, many online entrepreneurs have been successful with e-commerce, so if done right, you can make it big here, too.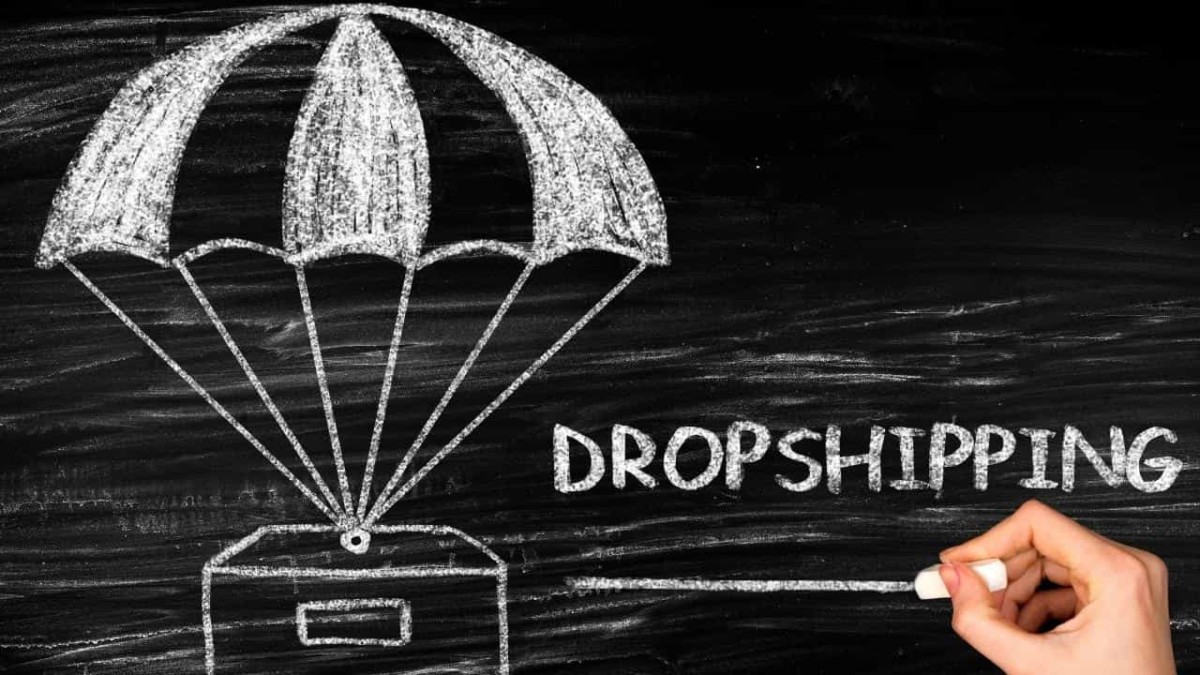 12. Dropshipping
How It Works
Dropshipping is selling someone else's products on your website, Amazon, or eBay. When a consumer buys from you, you purchase from the supplier who ships the product to the end customer.
The most popular version of dropshipping is selling AliExpress products via a Shopify store. Sellers tend to acquire customers using Facebook ads and mark up products 2-8x higher than the supplier's price.
My issue in the past with dropshipping has been that the barrier to other people competing with you is very low so it can be difficult to maintain scale unless your marketing is very strong. Dropshipping stores can be fast cash cows though, especially if you find a scalable marketing channel.
Examples of Dropshipping Stores:
How Much Can You Make With Dropshipping?
I personally know people who've built dropshipping stores to $40-50k+ per month so the profits in this space can be very real.
There are also large dropshipping sites that are worth millions of dollars and many stores (including Zappos) started as dropshipping stores.
Who Is It For?
Dropshipping doesn't require much capital to get started, so it's a great starter business for beginning entrepreneurs.
Who Is It NOT For?
This business model isn't for people who want control over their business's supply chain.
Also, good customer service is essential for any business, but with dropshipping, you have to go the extra mile. If order issues arise, you'll have to go back and forth between your supplier and customer trying to address it. 
So if customer service isn't your strong suit, and you have no money yet to outsource this task, you're going to have a hard time growing your business.
6 Dropshipping Resources So You Can Start Now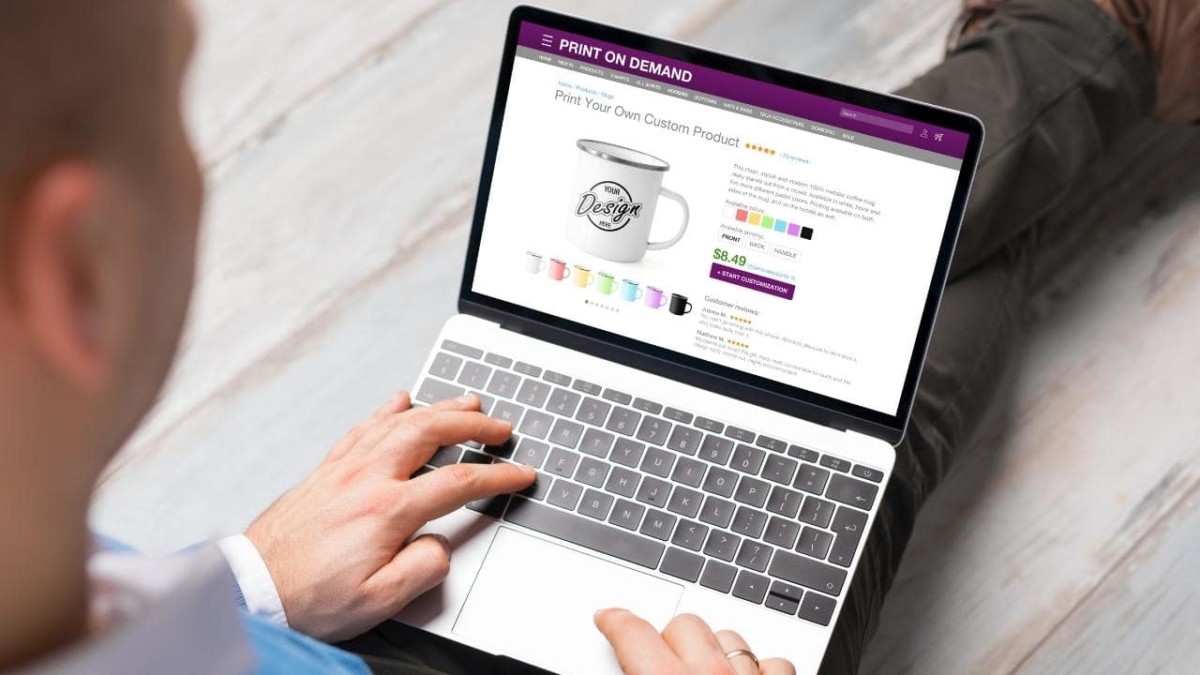 13. Print On Demand
How It Works
Print on Demand refers to apparel businesses where the piece of apparel isn't printed until the customer has bought the product. The customer buys the product, then a third-party company prints and ships the product to the customer.
Examples of Print On Demand Sites (Courtesy of MoFluid):
How Much Can You Make with a Print-on-Demand Store?
You can earn $500 to $10,000+ monthly with a print-on-demand store.
Who Is It For?
This business model is perfect for people who want to start their dream clothing line without investing capital. It's also a good method for testing out designs before buying inventory for specific products.
And if you're a graphic designer or photographer, you can put your designs on items like mugs, caps, or canvases and upload them to your store or websites like Redbubble that print and fulfill customer orders for you.
It's also for people who are good at customer service because for POD stores, you have to communicate with both the customer and supplier when issues arise.
Who Is It Not For?
Print on demand is very similar to dropshipping because you don't keep inventory and a third party is in charge of fulfilling your store's orders. So POD also isn't for people who want control of the supply chain.
8 Print on Demand Resources So You Can Start Now
14. Wholesaling
How It Works
Wholesale refers to buying someone else's products in bulk and then selling them (frequently on Amazon).
Any product business where you don't have the defensibility of a brand makes it very easy for others to compete with you. As soon as you start doing well, you'll likely face fierce competition because marketplace sales are very trackable.
How Much Can You Make Wholesaling?
Your store can make a couple hundred dollars up to millions of dollars per month in revenue.
Who Is It For?
For sellers who want more control over their inventory and can afford warehouse + fulfillment fees.
Who Is It NOT For?
Not for entrepreneurs who want to build a brand. If you buy in bulk from a supplier, chances are other sellers are doing it, too.
7 Wholesaling Resources So You Can Start Now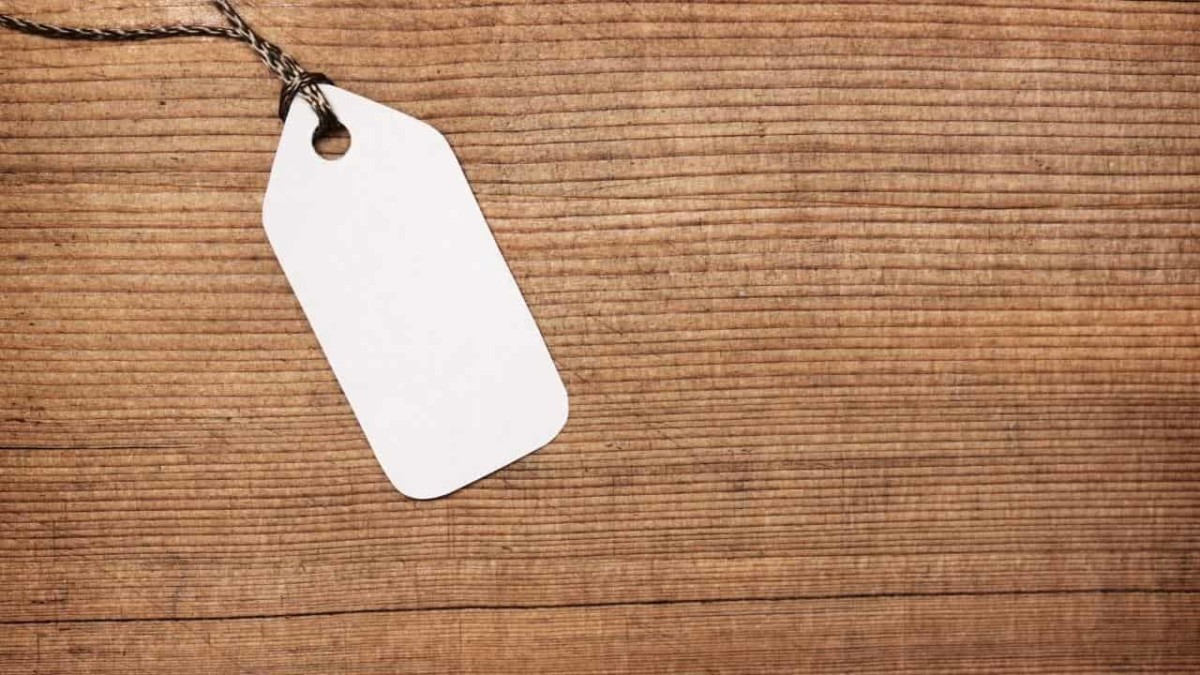 15. Private Label
How It Works
Private label refers to creating your own products under your brand and selling them on Amazon, your website, or anywhere else.
There are some massive private-label e-commerce brands (including the likes of Nike, Adidas, etc.) and people love buying things so if you can create a product that people want, then there's significant upside.
Of all the e-commerce opportunities, private label seems to be the most defensible and generally the best opportunity because you can build a long-term asset instead of building a short-term cash cow.
Examples of Private Label E-Commerce Sites:
How Much Can You Make with a Private Label Store?
Similar to other e-commerce business models, revenue can range from a few hundred dollars to millions or even billions of dollars per month.
Who Is It For?
For entrepreneurs with a killer product idea that want to have their products manufactured to start building their brand.
Who Is It NOT For?
Not for entrepreneurs who want a fully remote business. You can manage a private label store remotely, but some occasions might call for you to visit manufacturers and check the products yourself to make sure everything's running smoothly.
8 Private Label Resources So You Can Start Now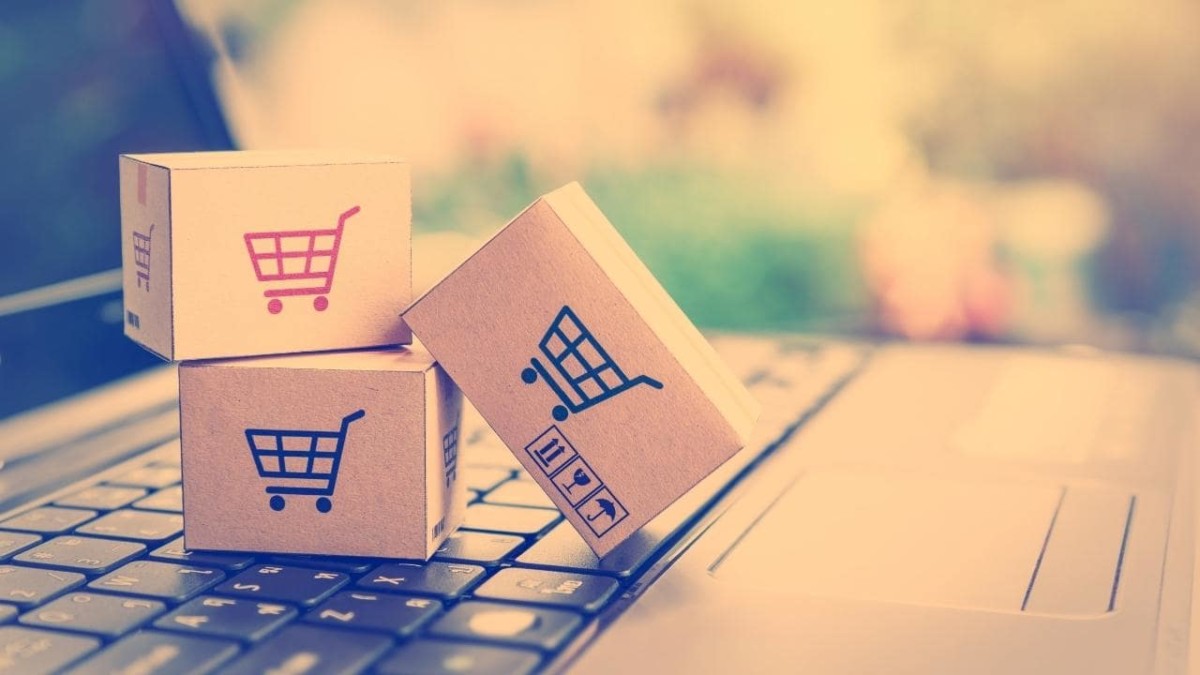 16. Amazon FBA
How It Works
This refers to selling either private label or wholesale products on Amazon via their Fulfillment by Amazon program (aka Prime). This means that you ship products in bulk to Amazon's warehouse where they store them and handle all shipping for you.
The most common implementation is to buy bulk manufactured products (on Alibaba.com) and then ship them to an Amazon warehouse. This is a popular location independent business because Amazon handles all the offline storage and shipping work.
How Much Can You Make with Amazon FBA?
As of 2019, there were "approximately 25,000 Amazon sellers making over $1 million worth sales and 200,000 Amazon sellers making over $100,000 worth of sales" so it's undeniable that there are massive opportunities on Amazon (info source).
Who Is It For?
For wholesalers or private label business owners who want to further automate their fulfillment processes with USA's largest e-commerce company.
9 Amazon FBA Resources So You Can Start Now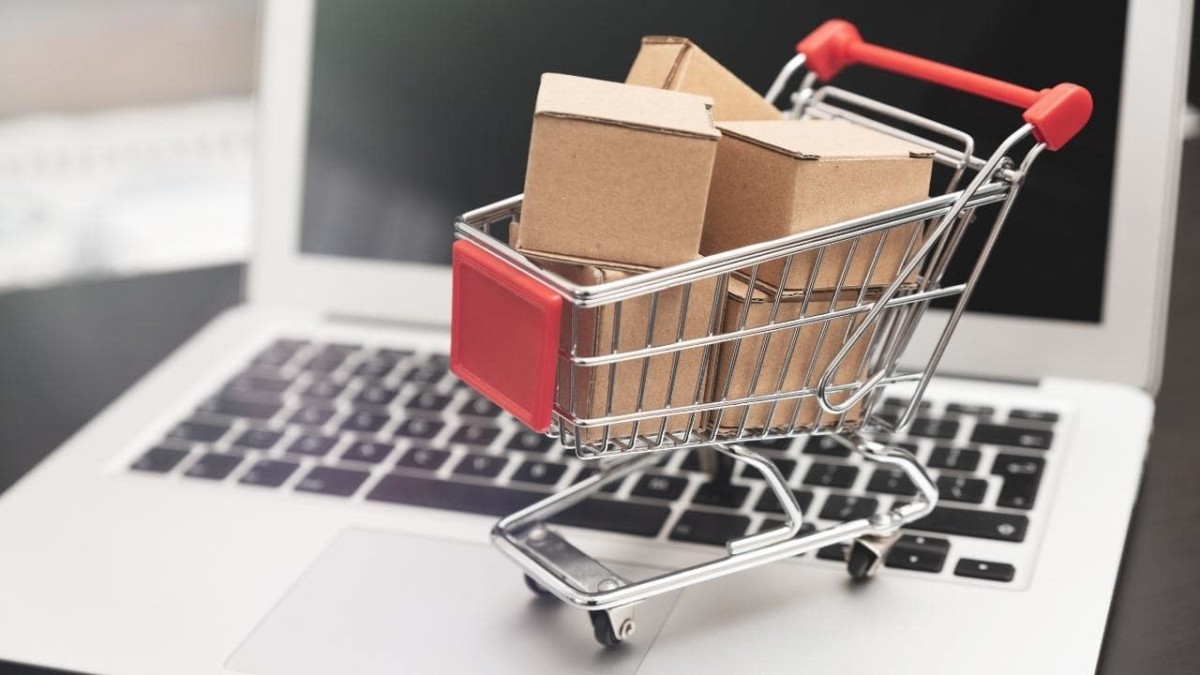 17. E-Commerce Arbitrage
How It Works
E-commerce Arbitrage refers to exploiting marketplace inefficiencies by buying things for less from one store and selling them for more on another store (i.e. buying discounted goods at Marshall's or on eBay and re-selling them on Amazon).
Most of these businesses are quietly run through marketplaces so they don't have websites.
How Much Can You Make Doing E-Commerce Arbitrage?
You can make a few hundred to 10,000+ dollars per month doing retail arbitrage. I used to run an e-commerce arbitrage business that was making $2k+ per month but the challenge was that marketplace sales (on eBay/Amazon) are very trackable so 2-8 months after a strategy started working well for me, other people would jump in and compete.
Who Is It For?
For beginners looking for fast cash opportunities. It's an easy business to start because all you need is to look for discounted products and flip them on a marketplace like Amazon. Just remember that this space is highly competitive and hard to scale.
Who Is It Not For?
Not for people looking to build highly scalable businesses. While some people have built decently sized businesses in this space, I've found arbitrage businesses to be flash-in-the-pan money where competition follows any success and it's close to impossible to build a long-term asset.
7 E-Commerce Arbitrage Resources So You Can Start Now
Other Common Paths
Other common paths some digital nomads take are SaaS and investing. These paths require a lot of capital and expertise, so they're not as straightforward as the previous options.
Regardless, feel free to read our short guides below on:
Software as a Service (SaaS)

Passive Investing

Active Investing (Day Trading)

Making, Buying, and Selling NFTs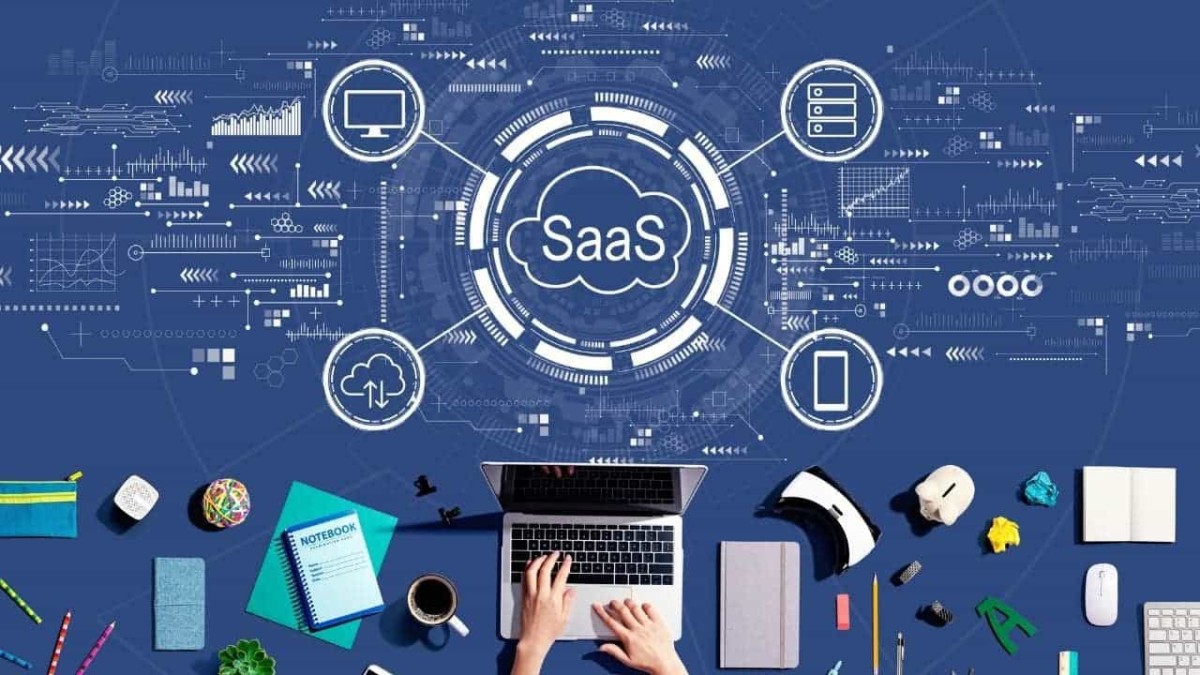 18. Software as a Service (SaaS)
How It Works
The way to make money from your SaaS product is to charge users for accessing your software, either through a one-time payment or through monthly and yearly subscriptions.
The "freemium" business model is also pretty common with SaaS products where you give users free access to limited features and then charge them afterward if they want access to the full software.
Other tried-and-tested monetization strategies include in-software advertising, affiliate marketing, membership fees, and credit or currency top-ups.
Even if you're not a developer, you can still bring your software ideas to life by hiring developers to make them for you.
How Much Can You Make from a Web or Mobile App?
Similar to others in this list, software earnings fall into a huge range from a couple hundred dollars to billions. 
Who Is It For?
If you're a developer with an amazing idea, a digital solution to a problem, or a better alternative for a SaaS product that already exists, then this is the perfect path for you to take.
You should, of course, come up with good monetization strategies, as well as do proper market research to maximize the potential income of your product and not waste the months (or years) it'll take you to make it.
Who Is It NOT For?
If you're not a developer, and you don't have the means to hire or partner with a freelancer or team to implement your idea, then choose a different option because it'll take a while for you to learn the skills you'll need.
It doesn't mean you'll give up on it entirely; just put a pin on it for now and choose an online business that's easier to start.
15 SaaS Resources and Guides So You Can Start Now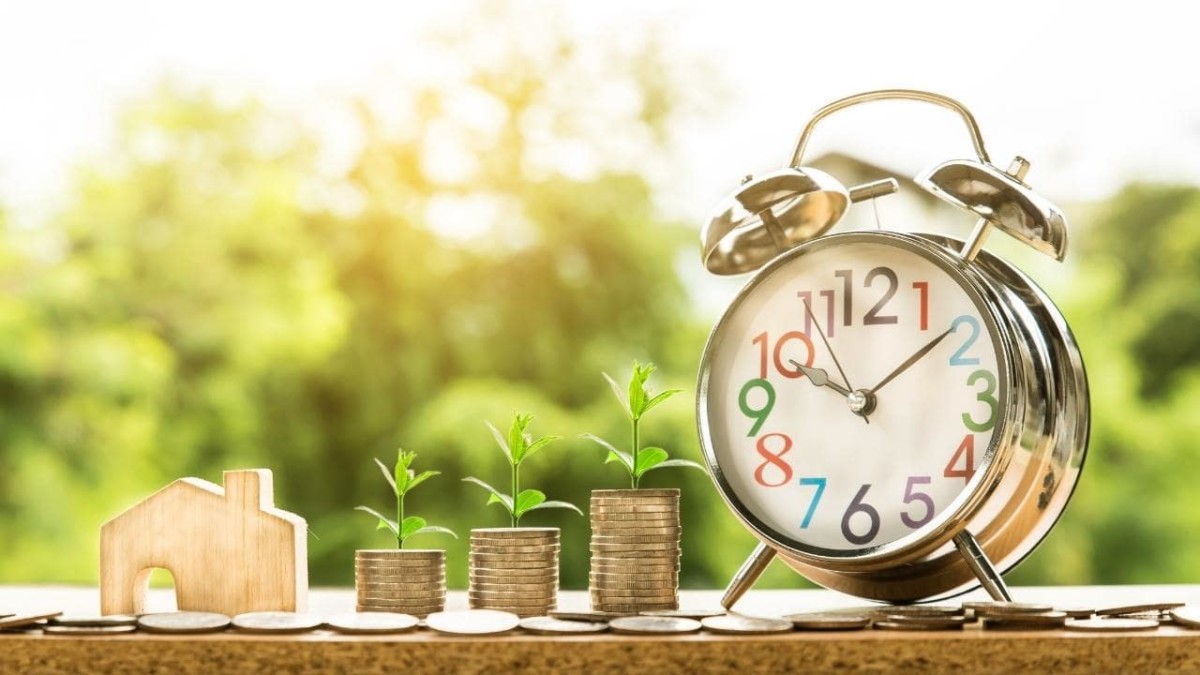 19. Passive Investing
Note: I'm not a professional financial advisor and this isn't professional investing advice.
How It Works
"My wealth has come from a combination of living in America, some lucky genes, and compound interest."

– Warren Buffett
While people have varying opinions, I'm a firm believer in following Warren Buffett's advice which is to invest your savings in ETFs (low fee, diversified portfolios of high performing stocks).
Why you should avoid stock picking: Even the experts can't beat the market. Why would you?
I recommend using Betterment or Wealthfront to automate this process and make it hassle-free. They're low-fee "robo-advisors" that each manages $15B+ in assets. They invest your money in diversified ETFs and automatically rebalance your portfolio for a fee of only 0.25% each year.
How Much Can You Make Investing?
Saving and investing early is critical because your investments will compound over time. What does this mean exactly? It means that if you invest $10,000 today and that investment returns 10% each year, then in 20 years you'll have $67,275.
Who Is It For?
For people who already have existing capital and want to put their savings somewhere that compound over time.
Who Is It NOT For?
Not for beginners still trying to start their businesses and making ends meet. This option isn't for people who are still in the very early stages of their financial journey
7 Passive Investing Resources and Guides So You Can Start Now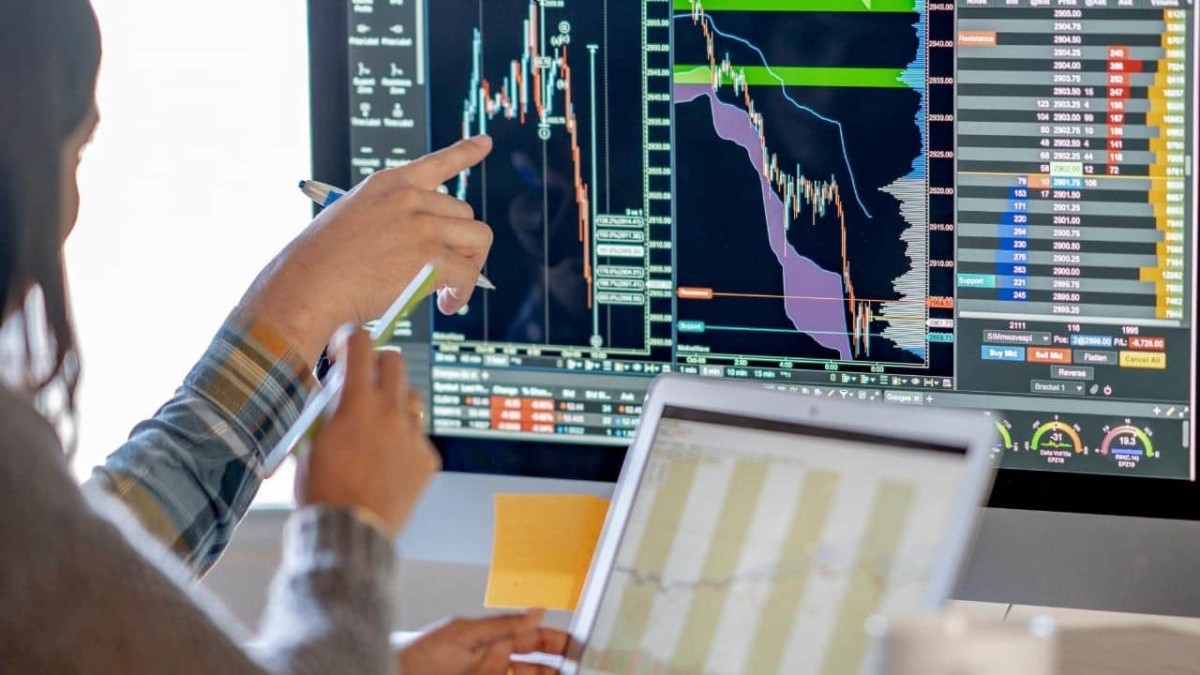 20. Active Investing (Day Trading)
Note: I'm not a professional financial advisor and this isn't professional investing advice.
How It Works
Another path some digital nomads take is day trading.
Unlike passive investing, day trading is very much active, referring to the practice of buying and selling a security within a short period of time to profit from short-term price changes.
It has a rather steep learning curve, but the rewards can be very real. Plus, the flexible schedule, as well as the lack of clients and customers, appeal to a lot of people.
How Much Can You Make With Day Trading?
Day trading income is based on net profits, which is what's left after trading commissions, fees, and taxes. And the amount is based on various factors such as the strategies used and how much capital is involved.
The most successful day traders in the world are worth multi-billions of dollars so there's no upper limit on what's possible.
Who Is It For?
This takes a lot of research (and capital!) to start with, so this money-making option is better suited to people who are already experienced in the field or those who have a good background in economics and business.
If you're a complete beginner, then you should be willing to read up on investing and trading and do a lot of research. In addition, you should have at least 6 months worth of living expenses saved up (beyond your investment capital) so you can handle the risks involved.
Who Is It NOT For?
Day trading has no guaranteed results, and although the rewards have the potential to be very high, you might end up losing a lot of money if you're inexperienced.
10 Active Investing Resources and Guides So You Can Start Now
21. Make, Buy, and Sell NFTs
How It Works
When NFTs or non-fungible tokens make it to the news, it's always some digital artwork that has been sold for an obscene amount of money. Like Nyan Cat or virtual pet rocks – files you can download copies of online for free.
NFTs can be anything digital such as artwork, videos, music, or in-game items. And although anyone on the internet can download a copy of the digital item, only one person can own it, and the record of ownership is stored on the blockchain.
Profits in this space have a lot of potential, and NFTs just keep getting more popular as mainstream brands like Marvel and even younger folks (like this 18-year-old kid) start to get in the game. People are even making games out of NFTs now.
If done right, this fast-evolving space can make you a lot of money.
How Much Can You Make With NFTs?
NFTs have been sold for hundreds of thousands to millions of dollars.
Who Is It For?
People who want to get rich very quickly.
It's also a good income stream for artists because as their art grows in popularity, they earn revenue every time their crypto art is sold.
Who Is It NOT For?
NFT transactions can be energy-hungry and some experts worry that if more individuals get into NFTs, it could negatively affect the environment. Cleaner and greener alternatives are in the works, but while we figure that out, the climate crisis gets worse every day.
If you take sustainability seriously, you should do plenty of research on ecofriendly CryptoArt (NFTs) or perhaps choose a different path.
8 Resources So You Can Start Making, Buying, and Selling NFTs Now
[BONUS] Volunteer Abroad In Exchange For Free Housing
WorkAway is a popular site for travelers to volunteer in exchange for free housing. While this isn't paid or location independent, it's a popular way for people to start traveling.
If you're impatient to start traveling and are willing to hustle, you can use a volunteer-abroad program to pay for your housing while you build your skillset in a remote field. Once you've created enough income to sustain yourself and pay for your housing, you can transition out of the WorkAway program.
Conclusion
This guide is mostly focused on digital businesses that take little to no money to start (because this is my specialty!) It's not about building venture capital or other investor-backed businesses. If you'd like to read more about that, you can check out this article.
This guide isn't a substitute for hard work.
I wish I had the magic pill to help you make millions of dollars without any effort or skills, but I don't. I spent ~2.5 years working 60-80+ hours per week to build my passive income portfolio (and that was after spending a decade working hard and failing).
When I think of creating passive income from scratch, I think of working very hard up front to generate long-term returns. And while this guide has information that'll be extraordinarily valuable to you on your journey, it's not a substitute for hard work and the (sometimes) difficult ups and downs of being an entrepreneur.
I don't have any grandiose promises other than this is a blueprint for how you can turn blood, sweat, and tears into a significant source of recurring passive income.
About VC Backed Businesses
I've found that the more partners you have, the more complicated things become. In the words of one of my buddies who runs a VC-backed business, "I'm getting grey hair trying to hit the never-ending milestones."
My life is optimized around freedom and I believe that making money is one aspect of living a great life, not the main goal. Venture capitalists are focused on generating financial returns for their investors, so if your goals aren't financially driven (as mine aren't), then raising venture money isn't a good fit.
I'm much more interested in working for a few years to become a retired millionaire than working for a decade to try to become a billionaire.
Many people would disagree with my views on this and that's perfectly okay.
Other Must-Read Guides
The Four Hour Workweek by Tim Ferriss (one of the most famous passive income books ever written)
Keep Reading: Click here to read Chapter 3: Digital Nomading Solo vs. With A Remote Travel Program (+ The Most Popular Programs).