Digital Nomad Jobs: Tutor Teacher Trainer….er.. Spy?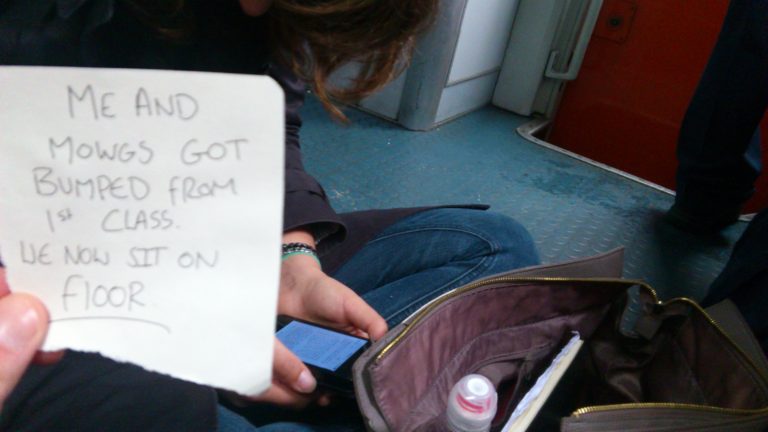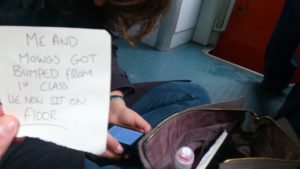 Digital Nomad Jobs – Online Tutor (teacher and trainer coming soon..)
N.B I can't tell you how to be a spy, If you want to learn more about being a spy see the film Tinker Tailor Soldier Spy.
How?
Do you have an overwhelming urge to teach but despise physical contact? Ever wanted to mould the next generation but not actually see them in person? If so consider becoming an online tutor. More and more parents are looking to increase their children's chances of not ending up on the bread line in this bleak world by employing private tutors. If you have the skills to help them, try it. You'll make some money.
First things first. As an online tutor you'll need an area of expertise to tutor people in. Academically there are hundreds of subjects people require a tutor for including maths, languages, computing, sciences and economics. All of the fun stuff. If this sounds like something you'd like to look into fantastic. If not, best wait for part two, I'll be looking at less academic subjects there. It's worth pointing out here that almost all of the tutoring companies I have looked at online require at least an undergraduate degree in the subject you will be tutoring. Some also require a teaching certificate but for most, it's just 'desirable'. Being an online tutor is quite a responsible role and therefore you need to be a complete professional whilst working. Companies and parents will be expecting stellar work from you so this isn't really a role you can go into half-heartedly.
There are two main ways to go about becoming an online tutor, you can work for someone or you can work for yourself.
Working for specialist tutoring companies gets you that initial foot in the door. You know exactly what it is you'll be doing and have access to all of the job openings on their website. Many of the sites will have specialist tools and software available for you to use. They may even have lesson plans that you can use and will almost certainly offer you various other methods of support. The general rule to join these websites seems to be 1. Fill in a contact form. 2. Take a test on your chosen subject. 3. Have phone/Skype interview. 4. Get accepted. 5. Start looking for work. There are many tutoring companies online and the requirements to join them vary. Make sure you do your research, some companies will be far more reputable and established than others. You will likely be charged a fee for joining the group so don't part with any monies until you are sure it's the right fit. A list of online tutoring websites can be found below.
If you plan on going it alone as a tutor, good luck. It's not going to be very easy for you I fear. You'll basically need to set up your own business and try to convince people to use you instead of the well established 'name brands'. I'm sure it can be done but you'll need to be excellent at self-promotion or hope to strike it lucky through word of mouth. People might find it difficult to believe that a novice tutor is the best bet to teach their precious children how to get top marks*. Personally, I think I would go with the big companies first, learn the ropes, build up a long list of happy clients and then consider going it alone.
*Not me, I think you're great.
What do I need skill wise?
As mentioned above, you'll need at minimum an undergraduate degree in the subject you wish to teach. Obviously, the more qualified you are the more money you can potentially earn but to be honest, if you've got a masters or a PhD level education you should probably be looking at more from life than tutoring. No offence but come on, do something with your talents.
If you intend to go it alone as a tutor you might be able to swing it without any qualifications but you'll have to work twice as hard getting work. At least to start with. Solo tutoring will require you to do all of your own advertising and job searching. On that basis, you'll need some knowledge of how that all works and you'd be well advised to build your own website. It's important to look like a professional and not some loafer off on an extended holiday around Europe.
All good tutors need to possess the same skills as all good teachers*. You need to be good at listening and be adaptable. Individual students will have individual needs, it's your job to hear what they are saying and react accordingly if things aren't going to plan. Positivity is a great skill to have, In my entire school life I only had one teacher that was positive, I was 7. He was a diamond, I actually met him in a pub about 20 years later, still a diamond. Anyway, the point is if you are positive and support your students they are much more likely to succeed and possibly drunkenly try to buy you a pint 20 years later. Patience** is a virtue, not everyone learns in the same way or at the same speed. Some people just won't ever get it, you need to bite your tongue and find a way to make it work. Losing your temper isn't going to help anyone, it will just get you replaced. Exciting and interesting ways to learn are more likely to keep your students involved so you need a creative streak in you.
*I'm not entirely convinced I've ever met one based on these skills.
**Another key skill my teacher had, he was patient enough to listen to me tell him how great a teacher he was in the pub.
As your work is all virtual you will need pretty basic IT knowledge.
What do I need hardware wise?
The digital nomads standard really. A laptop and a decent internet connection.
Where do I find work?
For any potential tutors that want to work for 'the man' you should look at MyTutor, tutor.com, Homework Tutoring, Aim4A, Revolution Prep, Ok Tutor, Eduwizards, Chegg Tutors or give it a Google.
If you want to try freelance tutoring you can look on freelancer, Upwork and the other freelance websites. To be honest there doesn't seem to be that many freelance jobs around at the minute. You should advertise your services to everyone and everywhere. Tell people you know, tell people you don't know. Do whatever you can to get yourself noticed and hired.
How much can I earn?
Really depends on who you work, what you teach and how long a week you are willing to do it for. You can realistically look at charging around $20 – $50 an hour and it's not beyond the realm of possibility to look at earning around $1000 a month. that should be more than enough to keep you nomading in style for a while.
Always bear in mind any subscription fees that you may have to pay depending on your tutoring agency.
How well does it suit the digital nomad lifestyle?
That really depends on how much you travel. If you are a free spirit that changes country at a drop of a hat and doesn't like to plan things in advance. This isn't for you. Your students need some structure when it comes to learning and several of the big companies may expect you to available to work set hours and even on weekends. If you can't commit to that it will probably be difficult for you to make this work.
However, if you are the type of digital nomad that likes to take their time seeing the world this could be ideal. You can set your own hours, work from practically anywhere in the world and hopefully have a world full of potential minds to mould. The wages of a tutor should be more than enough to live on in the majority of the world, you won't be living a five-star lifestyle for sure but you won't need to slum it either.