Note: This post may contain affiliate links which means if you click on a link and purchase an item, we will receive an affiliate commission at no extra cost to you.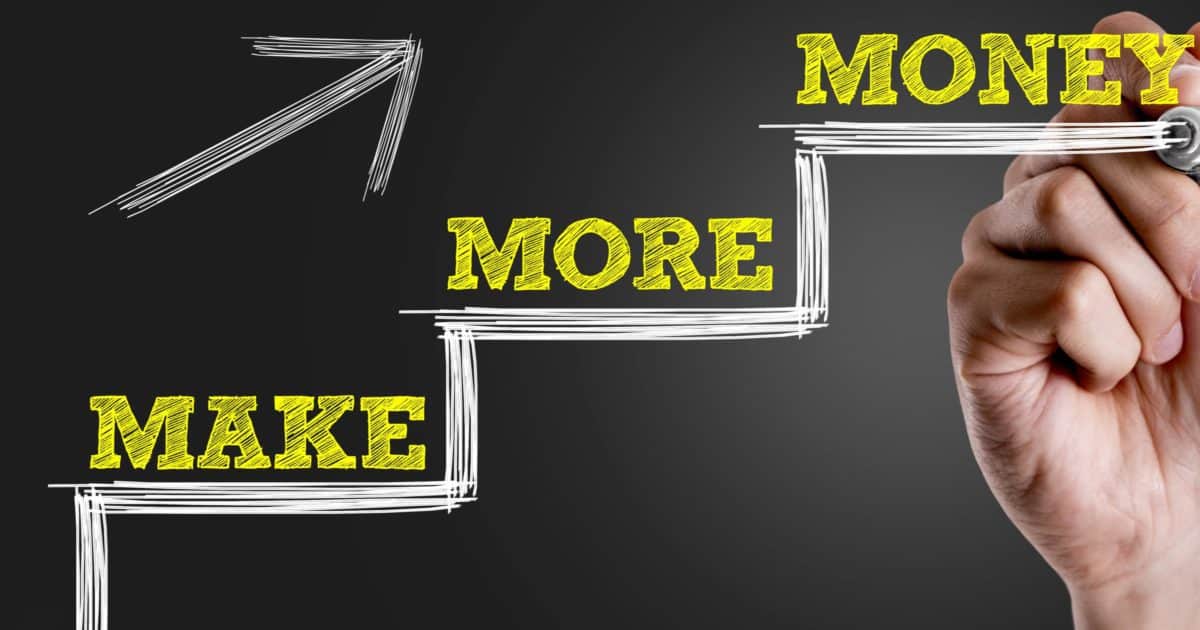 For other helpful financial tips, read our guide to financially retiring before you turn 30.
1. Negotiating a raise is the simplest way to earn more money. 
Here's a summary and in-depth article about how to negotiate a raise:
How to negotiate a raise with ANY job (+ exact scripts)

Step 1: Track the results you get at your job
Step 2: Show your boss your results & ask what you can improve
Step 3: Schedule a meeting with your boss to discuss compensation and ways you can add value
Step 4: Practice negotiating a raise with a friend before the meeting with your boss
2. How To Get A Higher Paying Job
Getting a higher paying job is probably the second most straightforward way to increase your income.
Here's a collection of guides and tips:
Find and apply for a better paying job

How to Get a Better Job (Guide)

Figure out what you want out of your next job
Prepare your resume, LinkedIn and cover letter

Hunt and apply for opportunities
Reach out to decision-makers directly
Nail the interview

Negotiate your salary

Secondary Guide: The Ultimate Guide To Landing Your Dream Job

Move to a new city to obtain a better paying job

Placement is a service that will help you get a higher paying job in a new city
Get a remote job that pays you a similar salary and move to a cheaper city/country

Level up your skills and switch to a higher-paying career in ~3 months

There's a rise in skill and career-based education where companies will help you learn skills to dramatically increase your earning potential.
We combed through hundreds of options to build these recommendations and we only recommend companies that have job placement guarantees because then their incentive is to make sure you get a job, not just to take your money.
Software Engineering (Average Salary of $67k)

Design (Average Salary of $65k)

Data Science ($106k average) & Data Analytics ($80k average)

Product Management ($85k average)

Recommended School (Product School) – No job placement guarantee

Software Sales ($82k average)

Digital Marketing ($67k average)
If you're looking for how to make more money by starting a business, read this guide.