Note: This post may contain affiliate links which means if you click on a link and purchase an item, we will receive an affiliate commission at no extra cost to you.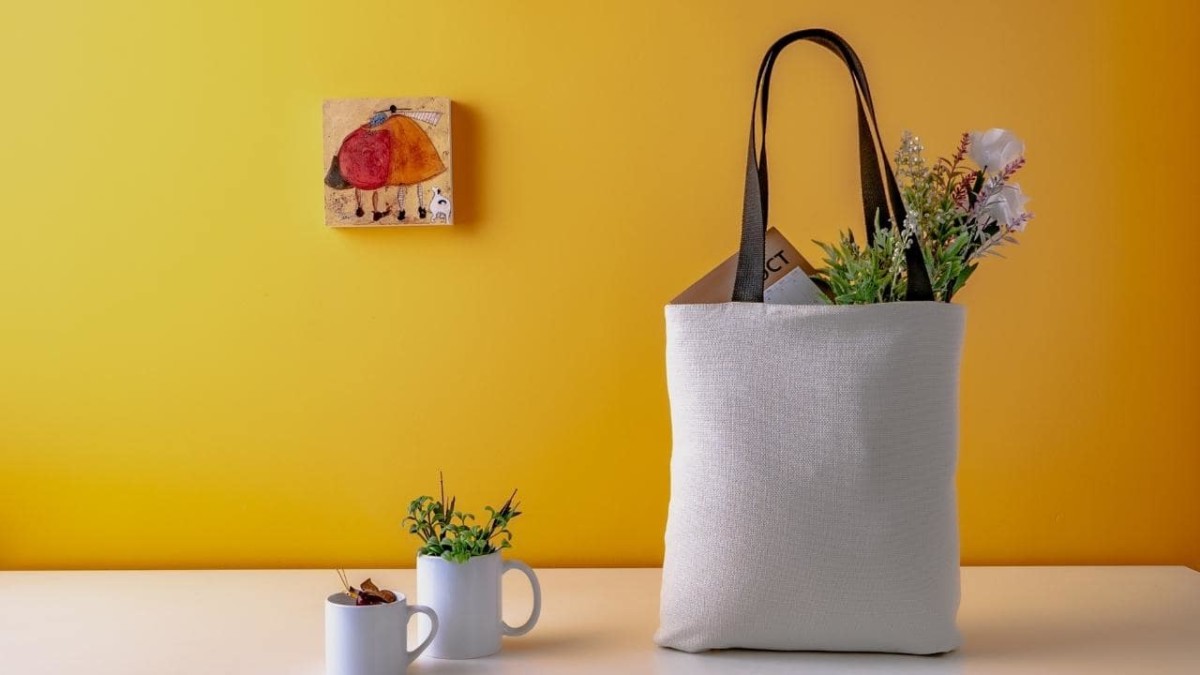 Tote bags are the perfect travel companion. They're spacious enough to fit everything you need and come in different stylish designs that'll make you stand out from the rest of the pack.
Check out this list of 51 best travel totes bags for a stylish getaway!
21 Best Travel Tote Bags
This handcrafted shoulder bag is a fun and elegant way to get around the city. It has a ruched elastic closure made with supple Italian pebble-grain leather and an inner lining made of cotton twill.
It has a simple, practical design that allows easy access to everything inside the bag with one stretch.
For important things, there's an interior wall pocket for phones, wallets, and other essentials. Shipping is also thought-out as it's shipped in a handwoven Khadi Dust Bag.
Buy The Large Pebble Ruched Apricot
Anya Hindmarch's I Am a Plastic Bag Tote is a perfect bag for environmentally-conscious individuals.
It's made from 32 half-liter recycled plastic bottles. Through innovation, these plastic bottles are turned into cotton canvas-feel fabric that's durable and weather-resistant. And then it's finished with a leather-trimmed zipped pocket with a marked leather card holder.
Buy The I Am a Plastic Bag Tote
For a more handy tote bag, Anya Hindmarch's I Am a Plastic Bag Tote collection also includes a Tiny Motif variety. It's made from recycled and refined materials used in the other bags in the group.
This bag is chic, compact, and eco-friendly.
Buy The I Am a Plastic Bag Tote Tiny Motif
One rule in fashion is to invest in timeless pieces. This minimalist casual piece of debonair could be easily matched to any outfit any day.
It features a zip closure and exterior pocket for easy access and practical separation of important stuff. It also has an 11-inch strap drop, so it could be easily slung over your shoulder, though it also has an easy pick-up handle. Plus, it's made of recycled heavyweight nylon material that's machine washable.
Bagsmart is an intelligent option for a stylish work-on-the-go tote bag. It perfectly fits work essentials, including laptops up to 15.6 inches. It also features multiple storage compartments to keep your stuff organized.
In addition, the shoulder strap is adjustable and detachable, which allows you to turn a body bag into a shoulder bag and handbag.
The Bagsmart Women's Fashion Tote Bag is an elegant option for women who work, travel, or both.
It has a compartment specifically designed for your needs on a busy day, and it includes a separate enclosure that fits a 15.6" laptop.
Although it's designed to hold things for daily use, its looks are deserving of leisure and getaway trips. This bag is perfect if you want something practical, organized, and charming.
Buy The Women's Fashion Tote Bag
Anyone looking for oversized tote bags?
This Baleine utility tote has a storage space of up to 9 gallons, perfect for grocery shopping, beach getaways, picnics, laundry, going to the gym, and more.
It's made of 900D oxford fabric PVC coated material, making its inner linings soft and waterproof. And its handles are soft-wrapped to make loading and unloading easy and comfortable.
In addition, its pockets and partitions are smartly designed to make shopping organized and important things secure. Plus, it could be folded flat to make storage easy—making it accessible for your subsequent use.
Buy The Extra Large Utility Tote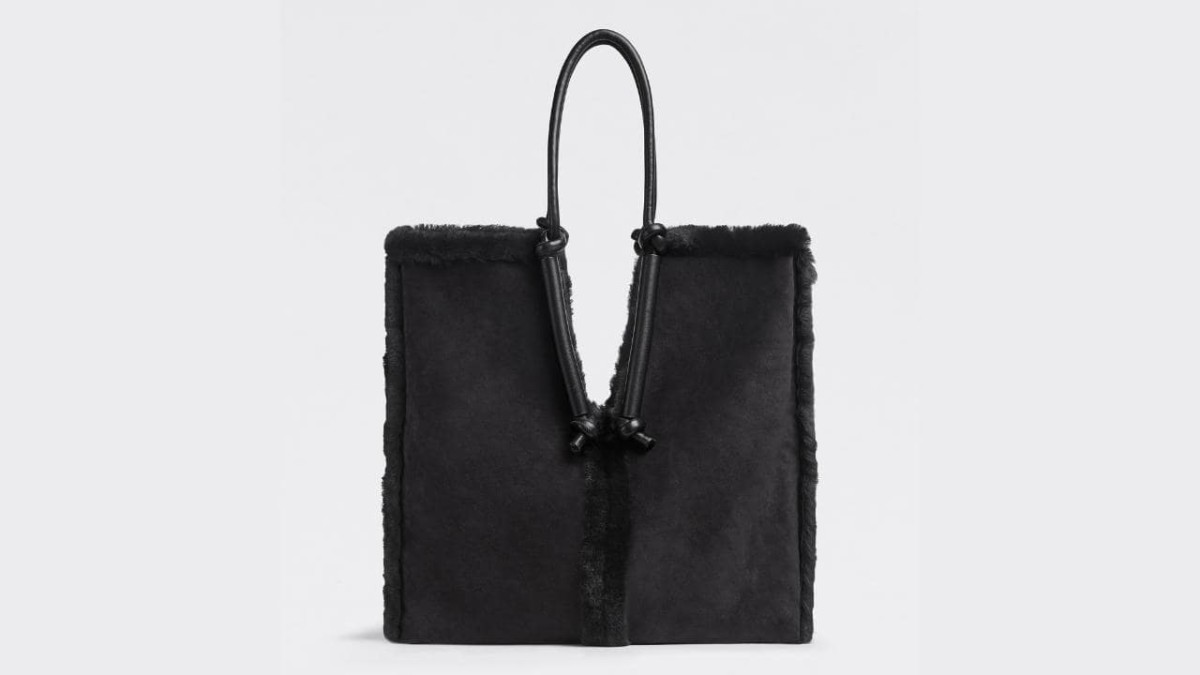 The Bottega Veneta Bolster is an Italy-made tote bag designed for fashionistas on the go.
Its comfortable lambskin interior makes it a perfect option for carrying your items. In colder weather, its natural fibers will keep your stuff warm.
Featuring a reversible shearling style that can be worn on either side, this bag gives you two looks in one. It also has a single detachable interior zipped pocket for all your essential belongings.
Who said tote bags were just for gals?
This Bottega Veneta tote bag is unique, minimalist, and sleek. It's uniquely designed with intertwining pieces of material. It also has a single exterior zipped pocket to make all your essentials accessible.
If you're looking for a stylish and functional travel tote bag, look no further than this soft rubber tote bag.
Timeless and elegant, this BTB Lisbeth Tote is perfect for modern women on the go.
It's embellished with pearls for a simple yet classy look, and it's available in various colors—natural, black, sand, and dusty—so you can find the perfect one to match your style.
Whether you're headed to the beach or the city, this tote bag will make sure you travel in style.
If you're looking for a tote bag for your next beach getaway, this BTB tote will complete any beach outfit.
It has a striped paper straw design lined with linen and fun pom-pom details at the top. Its colors and style are perfect for a day in the sun.
This Btoop weekender bag is the ultimate travel tote for fashionistas.
It's roomy enough to store all your essentials and stylish enough to turn heads. In addition, it comes with a PU Leather shoulder strap and a slide-over strap that allows attachment to your luggage's handle.
It also has a separate bottom compartment for items such as shoes, toiletries, and the like. It's the perfect carry-on bag when flying for vacation, work, or weekend trips.
The Classic Structured Leather Tote is an investment piece that only improves with age. Its classic design allows all-around use for everyday errands.
It's also made from Italian leather in a woman-owned factory in Turkey, a country known for producing high-quality leather since the 15th century.
Buy The Classic Structured Leather Tote
Looking for a versatile bag? The Classic Leather Zip Tote is softly structured and lightweight that has a design fit for all getaways.
It has a minimalist structure and a variety of colors to choose from—it's easy to match with any outfit.
Its clean design has a zipper closure to ensure the safety of your belongings. And it's a quality product made in Argentina, where it's hand-cut and assembled in a family-owned workshop with two generations of experience.
Buy The Classic Leather Zip Tote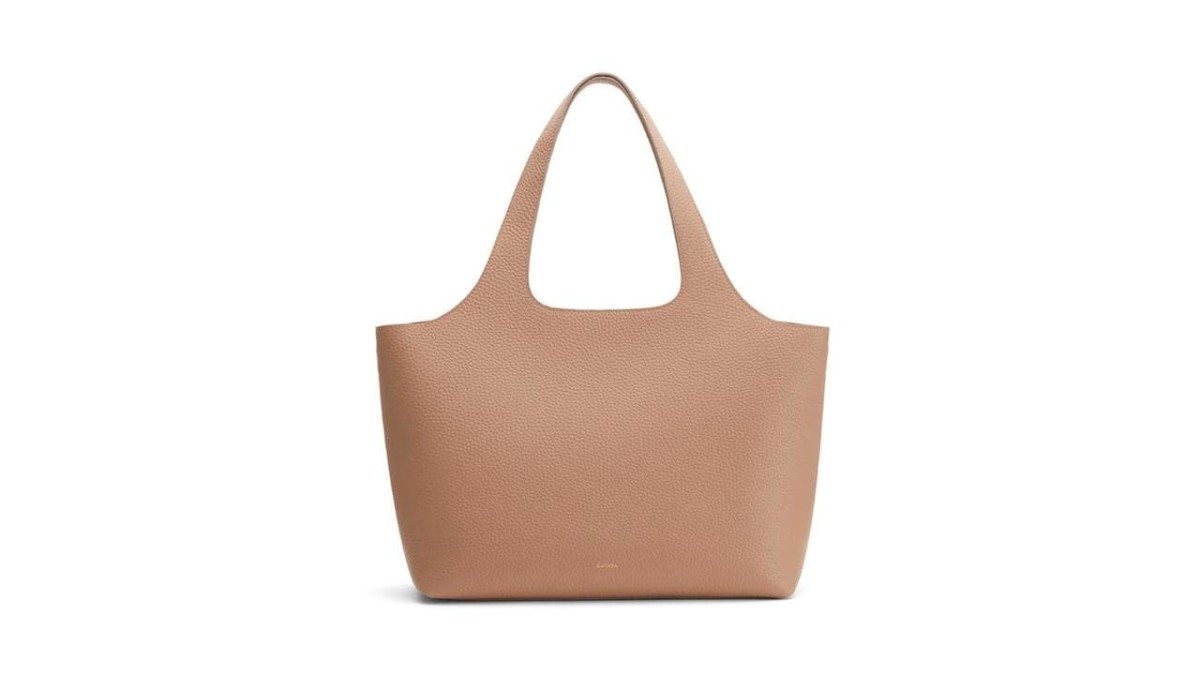 Looking for a customizable tote bag? The Cuyana System Tote is designed to seamlessly carry your essentials throughout the day. It's fashioned from soft, luxurious Italian pebbled leather and designed to have configurable colors and sizes.
This Dual Function bag is versatile and can be worn as a backpack or converted into a tote.
It has a clean and modern design with multiple compartments for storage. It's also made from high-quality materials, such as water-resistant nylon and polyester.
This bag is perfect for work, travel, or even the gym.
When it comes to summertime, nothing says "vacation" like a trip to the farmers market. But schlepping all your goodies home in a flimsy plastic bag? Not so chic.
This reversible tote from Ella is the perfect solution—it's roomy enough to carry everything you need, plus it has an adorable gingham print that'll make all your friends jealous.
Best of all, when the market season is over, you can simply turn it inside out for a solid look that'll take you right into fall.
Buy The Ella Reversible Market Tote
The TravelPro Maxlite 5 Soft Tote is an excellent bag for those looking for something lightweight and durable.
This bag is made from a polyester fabric designed to resist wrinkles and tearing. It also features a zippered main compartment and an additional front pocket for easy access to your belongings.
The shoulder straps are adjustable so you can find the perfect fit, and the bag also comes with a top handle for easy carrying.
Buy The TravelPro Maxlite 5 Soft Tote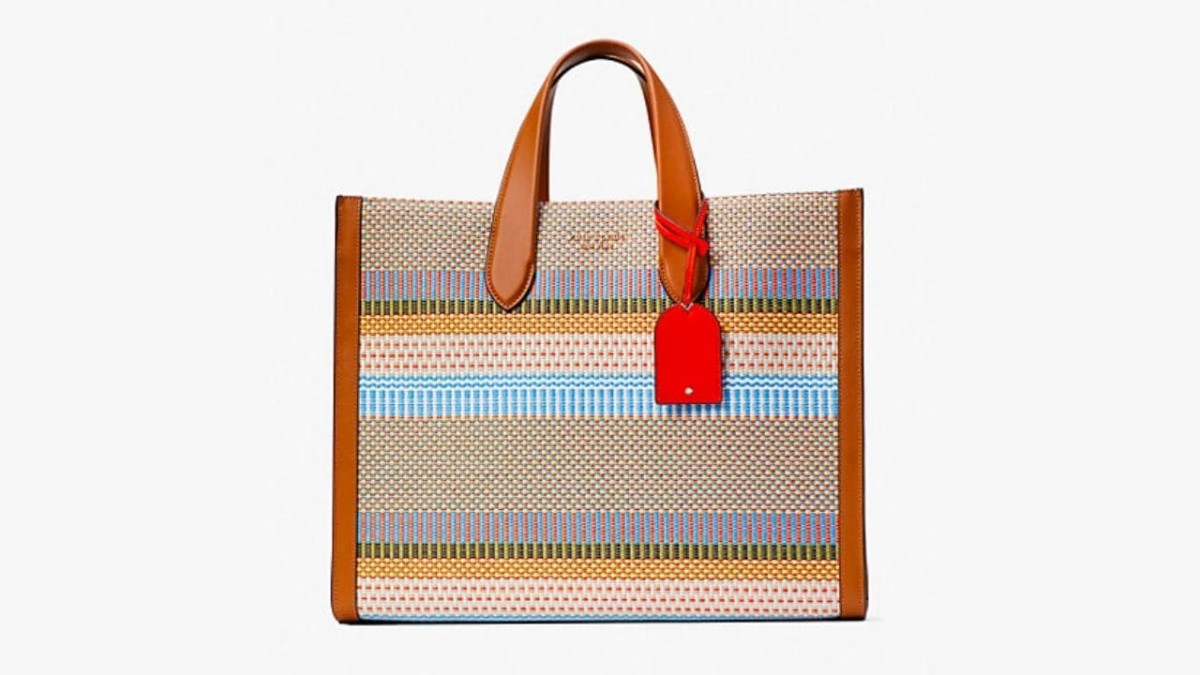 This tote is just what you need to keep your look polished and put-together, whether you're running errands around town or headed to the office. The roomy interior easily holds all of your essentials, while the sophisticated stripes add a touch of style.
Buy The Manhattan Striped Tote
This tote is the perfect everyday bag. It's big enough to carry everything you need, but not so big that it feels bulky or cumbersome. The vertical design means that it won't topple over when you set it down, and the Leatherology logo adds a touch of understated luxury.
Plus, it's made from full grain leather that'll only look better with age.
Buy The Leatherology Uptown Vertical Tote
This bag is made for the modern woman on the go.
Its slouchy silhouette and open top make it easy to grab whatever you need and go. Its large size means you can fit everything you need and then some. And the vegan leather construction means it's environmentally friendly as well as stylish.
Whether you're headed to the office or the gym, this tote is the perfect accessory.
Buy The Overbrooke Large Vegan Leather Tote
There You Have It!
21 of the best tote bags on the market today. Whether you're looking for a sophisticated bag for work or a fun and funky bag for the weekend, there's sure to be a tote bag that's perfect for you. Start shopping!