Note: This post may contain affiliate links which means if you click on a link and purchase an item, we will receive an affiliate commission at no extra cost to you.
This is the latest interview in a series featuring digital nomads talking about their lives and lessons (click here if you want to be interviewed). The goal is to help demystify the process of making money online, wandering the world, and living an unconventional life!
David Lahav's story begins before "digital nomad" was even a term. He's now an expert at figuring out where local businesses are lagging and turning them into 7-figure companies.
Tell us all about yourself, David!
Introduce yourself! 🙂 Who are you? What do you do for work? And what is your nomadic story?
I am an investor and entrepreneur who has started and acquired multiple 7-figure service businesses. In my companies, I have a strong focus on team building, personal growth, and helping my team members realize their dreams. 
My mission is to help other investors and entrepreneurs grow their companies rapidly, while enjoying the ride and staying happy and healthy. I am here to show the world that you can be wildly wealthy, while also enjoying a great lifestyle and focus on all the other amazing gifts life has to offer through adventure, spirituality and travel. 
I am currently living in Barbados where I am enjoying the warm weather during the U.S. winter and the great surf spots. I have been location independent to different degrees for the last six years. For the most part, I've had a home base in the U.S. and traveled for 3-6 months a year. I've lived in Israel, United States, Bali, Colombia, Argentina, Peru, Brazil and visited 15+ countries during this time.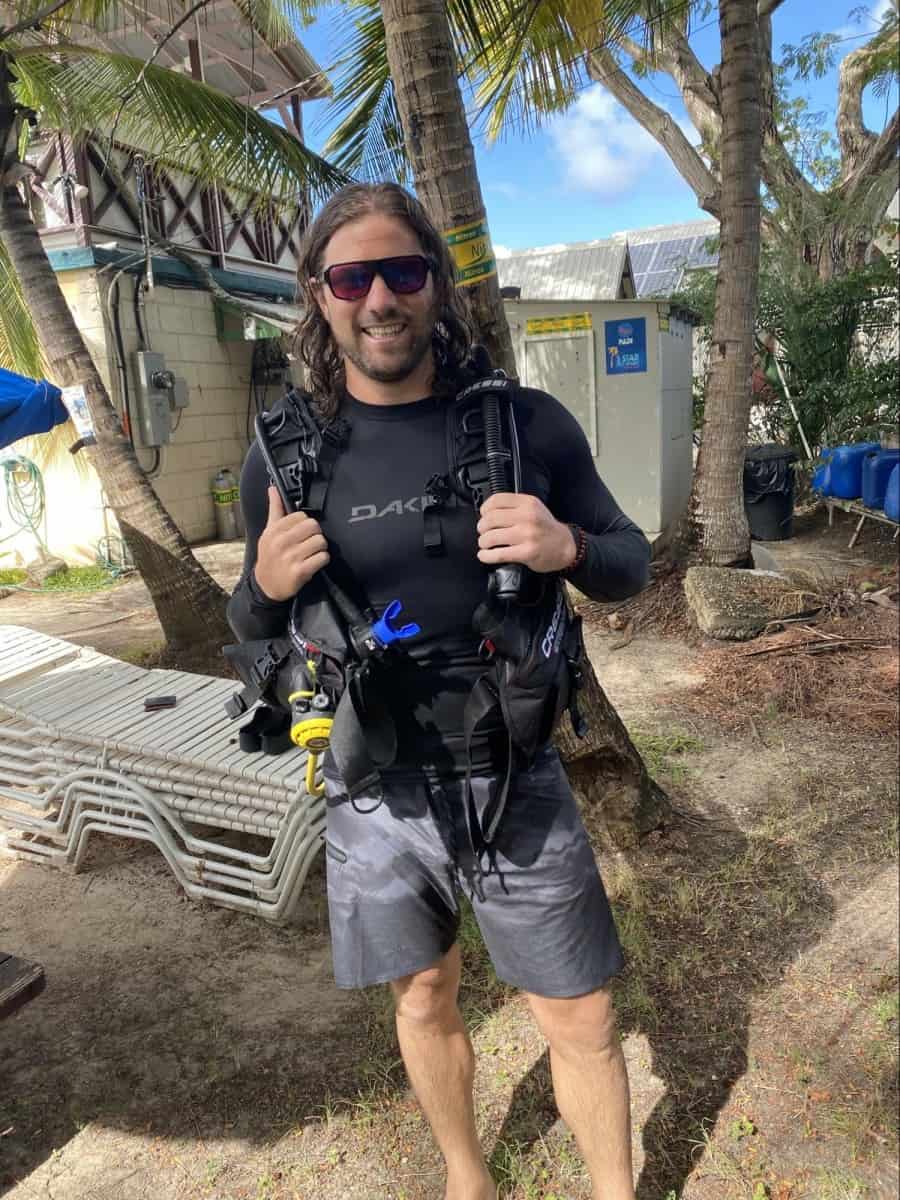 What inspired you to start nomading? And how has nomading changed your perspective on life?
I was inspired to travel after reading the 4-Hour Work Week by Tim Ferriss, and loved the idea of "mini-retirement" which is travelling for a minimum of 1-3 months at a time, and exploring a new country from a more local perspective…renting an apartment, learning the language, and learning a new local hobby or skill (salsa dancing in Cuba, surfing in Bali, etc).
This was right after I served for 4.5 years in the Israeli Defense Forces as an officer. I took a 6-month trip to South America, that included a mix of backpacking and a couple of mini-retirements.
This trip was the time of my life, and after coming back from it and starting college in the U.S., I couldn't wait to have the ability to travel long-term…and better yet to be able to finance it indefinitely.
When I think about major life events in the past 10 years since I've started traveling, almost every major milestone or achievement is somehow linked to travel.
For example, while on the South American trip that started my travel bug in a hostel in Argentina, I met another Israeli guy who also lived in Colorado. What are the odds? We became good friends.
A year or two later, that friend ended up teaching me how to be a locksmith, which led to later founding Red Rocks Locksmith and acquiring four other locksmith companies.
Also, in 2018, I went to an entrepreneur conference in Bangkok, where I met an entrepreneur running a cleaning company remotely. We became friends, and two years later I learned he started franchising his concept. Being a fellow remote local entrepreneur (owning a local business remotely), I decided to pull the trigger and invest in the opportunity to become his first franchisee. 
Through my travels I also met numerous mentors, coaches and close friends that have had a profound impact on my personal growth and success.
More than anything, traveling gave me an opportunity to see other cultures, perspectives and life paths, which encouraged me to consciously review my upbringing, social conditioning, and dreams.
It has served as a powerful contrast & hotbed for personal development, and enabled me access to the "best of the best" people and knowledge related to my goals.
To name a few experiences: a 10-day Vipassana silent meditation retreat in a monastery in Myanmar, learning salsa and practicing with locals in Cuba, surfing in Bali, studying Spanish in Argentina, and attending world-class entrepreneur conferences. 
Please tell us the detailed story of how you started your business. 
My background is a mix of Ex-Military, Digital Marketing, Locksmith and Investing. Weird right? 
Interestingly, I've never actually had a "job" after my military service. While traveling, I've started numerous online businesses that failed completely which gave me some digital marketing experience.
During my college years, I started working as a locksmith after a week of training fueled by some Israeli Hutzpah. I've decided I know enough to start my own locksmith company.
I've then used the digital marketing experience to market and grow the company RedrocksLocksmith.com. 
Unlike my prior failed businesses, I got very quick positive results with the new company and saw that I was on to something with digital marketing for local service businesses.
A few years later, while continuing to grow the locksmith company, I also started a digital marketing agency focused on growing service companies, LahavMedia.com.
Since then, I learned about the M&A market (mergers & acquisitions) and started acquiring some of our local locksmith competitors. 
Now my focus is on investing and acquiring service companies, and mentoring other investors and entrepreneurs to acquire, grow and exit their businesses.
What scale is your business at today and what are your future goals?
The portfolio of businesses I own is doing about $4,000,000/yr in revenue. My future goals are to continue growing the portfolio, positioning the companies for an exit, and focusing more on helping other entrepreneurs live their dreams through mentorship and community building. 
Since launching, what has been most effective to acquire/retain customers and scale your business?
The bread and butter of the companies I invest in is SEO and local marketing. By focusing on becoming the best in our category, which isn't so hard when many of our competitors are more old-fashioned and less tech savvy, we are able to rank higher on search engines and have a better reputation. 
More recently, I've been focusing on growth through acquisition – a strategy that recognizes that buying an existing company with customers, employees and revenue can be a very fast way to grow your business, customer base and to scale your existing business. 
What advice would you give to someone who's thinking about nomading?
Just do it 🙂 
If this is something you feel called to experience, then do whatever it takes to make it happen and you will not regret it. 
When I took my first "nomading" trip (before nomading was a thing), I pretty much just booked tickets, pre-booked a place to stay for the first couple of nights, and trusted that everything else will work out, which it did, of course.
This was in the pre-smart phone days, so comparatively, now things are 10X easier.
Whatever your fears might be, you will quickly find that most of them are either only in your head or not remotely as bad as you might imagine. 
One of my favorite things to do as a "nomad" is to avoid the regular touristy attractions & tours, and pick places to experience the culture and vibe of the city, and learn a hobby or a key part of the culture like a language.
For example, learning Spanish while in Argentina, Salsa in Cuba, and surfing in Bali. This gives you a great way to meet new people, interact with locals, and have something you can spend as many hours as you'd like that brings fulfillment and joy.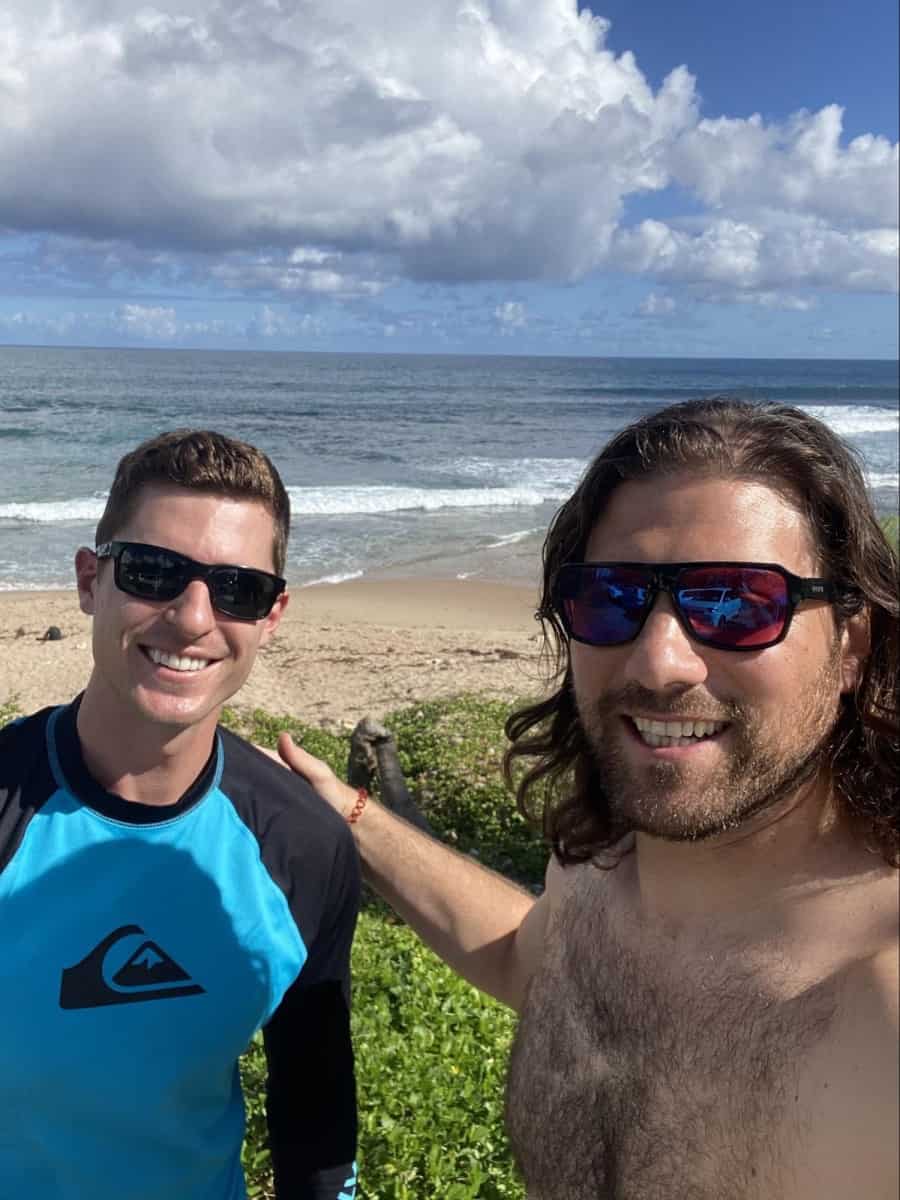 What are the 2-3 favorite places where you've lived/traveled to and why?
Bali is at the top of my list. It is a beautiful island with stunning beaches and lush jungles. It is also very affordable, and an easy place to live your dream life on a relatively low budget. Think $10 massages that are better than the $150 ones in the U.S., $10 meals that surpass a $50 dinner back home, and living in a luxurious Villa with a pool for $500 or $700/month. 
OK so you get the picture of the lifestyle. 
Just as importantly, the expat community in Bali is unique in that it draws an eclectic mix of entrepreneurs, artists, surfers and spiritually minded people. For me, this is the best community of people I can ask for. 
Lastly, the local Balinese people are some of the happiest and most generous people I've gotten to know. This makes a huge difference and perhaps is the real reason why Bali is such an amazing place to be, and how it evolved to be what it is now. 
My second favorite place to live has been Colombia. 
Similar to Bali, for an expat, it is quite easy to have an amazing lifestyle for ½ or ⅓ of what it would cost in the states. The community of expats draws interesting people, who might be a bit more party minded 🙂 
I am also in love with the Latin language and culture…and Medellin is an epicenter of salsa and Nightlife.
The country is beautiful, with a mix of mountains, jungles, plains and beaches. 
My experience of the Colombian people are very warm, welcoming, and know how to enjoy the little things in life.
So for all of the above, Colombia has a special place in my heart.
If you only had a few minutes to live, what are the most important life lessons that you would share with the world?
Life is just a game. A beautiful and complex game, but one not to be taken too seriously 🙂 
It is helpful to remember that we are just one of 8 billion people living on this blue planet spinning in space so we are really just a temporary speck of dust.
Earth in itself is a tiny speck of dust compared to our galaxy, and the entire universe.
So how important are we, really, in the grand scheme of things? Not important at all. This is very liberating. That thing you were so worried about and couldn't sleep at night? Not that important really.
Furthermore, we are connected and inseparable from the universe in every way imaginable. 
Every atom in our body came from another star exploding in the distant past exploding. 
Those very same atoms that are our bodies were very likely once a tree, an animal or the ocean. Which literally means we are walking, talking, breathing EARTH.  
So we are really a spiritual being (the earth, the universe) having a human experience.
We are here to learn, fail, love, laugh and cry so let's make the most out of it. 
Keeping this perspective in life helps hone in on what is truly important.
HINT: it is not what others think or expect of you, youth & beauty, money, status or any of the things that we grow up believing..
So now that you remember this is all just a game, how will you have the most fun playing this game of life? What are you looking to create and experience?
Four of the biggest barriers to people nomading are debt/student loans, owning a pet, having an apartment lease, or owning a home: if you had any of these when you started traveling, how did you address or think about these issues and what advice would you give to other people with a similar situation?
During my nomading years, I've had a cat and a lease for the majority of the time. 
For the most part, I've lived in good neighborhoods in large cities so it was relatively easy to sublet my place for the time I was gone, and knock off some rent in return for the renter taking care of my cat. 
This definitely added a bit of a "pain" to the whole process, but generally worked out well every time. 
So it is very possible to travel while having a lease and a pet! 
Also, as a worst case scenario, there is a platform where vetted house & pet sitters apply to take care of your home and pet. They do it in exchange for having a place to live in.so you will not get your rent paid, but will definitely have someone with great reviews who loves pets take care of your home and pet. This can be a good backup in case something goes wrong last minute, or while you are away!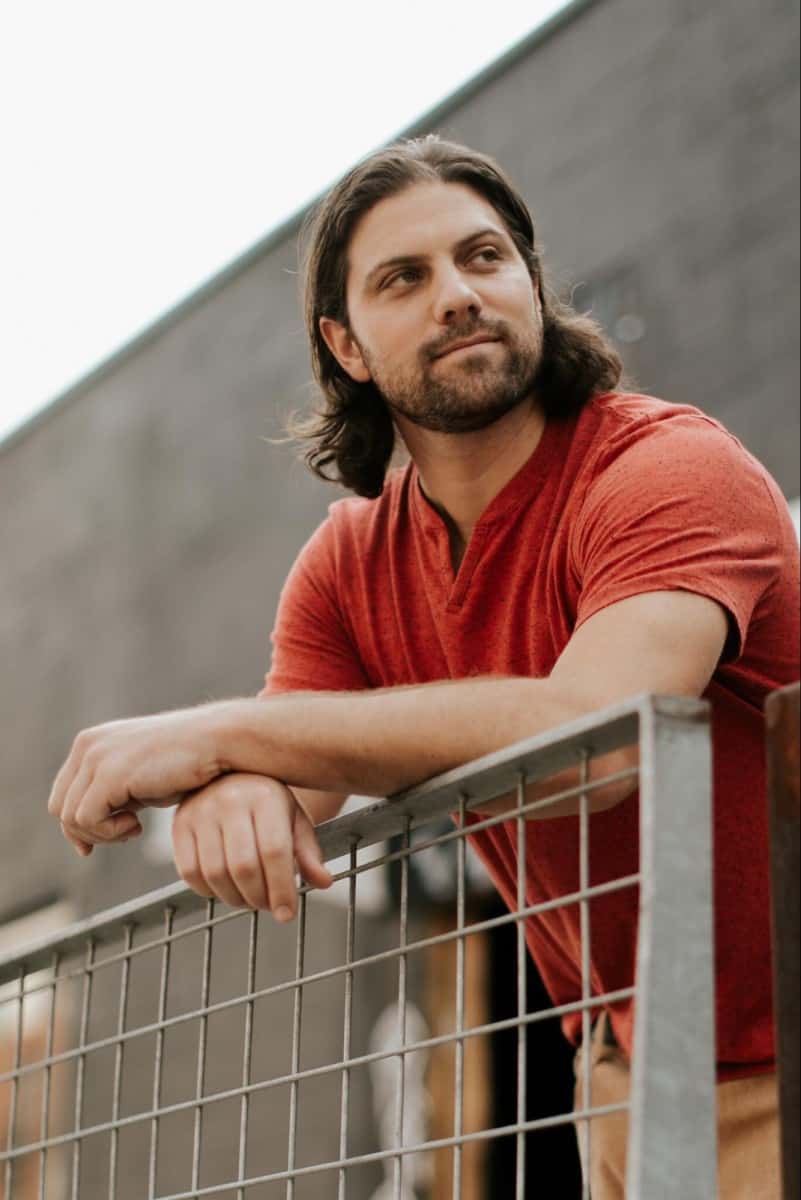 For someone interested in becoming an entrepreneur in your field, what's the best advice that you would give? And what books, podcasts, thought leaders or other learning resources do you recommend?
Starting a local business is one of the easiest ways I've discovered to gain traction quickly. I've tried 5+ different types of online businesses that failed before starting the locksmith company, and the reason the locksmith company got traction is because competing in a local market is in general a much easier thing to do than competing nationally or globally. 
Think about winning your neighborhood's basketball competition vs. playing in the NBA. 
While starting a local business can be relatively easy, the challenge comes in later when you want to grow, systemize and gain a larger degree of freedom. 
Luckily, there are strategies and ways to do just that with ANY business. Here are a few resources that can help in this journey:
Built to Sell: Creating a Business That Can Thrive Without You by John Warrillow

The E-Myth Revisited by Michael Gerber

Work The System: The Simple Mechanics of Making More and Working Less by Sam Carpenter

The Strategic Freedom Podcast

(Hosted by me)
What is your philosophy around being happy and/or finding meaning/purpose in life? And any recommended resources for people navigating this journey?
Most people are in the business of IMPORTING happiness and fulfillment into their lives. 
This means that happiness is found in external objects that I need to acquire in order to be fulfilled.
I need to buy that car in order to be happy (importing). 
I need that dream job, or to have success in my career to be happy (importing) 
The philosophy is to realize that I am happy, fulfilled and meaningful just by being alive.
I literally don't need to DO a thing in order to feel fulfilled and happy. 
Once you reach this basic and very natural state, from this deep feeling of happiness and fulfillment in being, I then go and EXPORT fulfillment to the world in everything that I do, and everyone I interact with. 
Where is my impact needed? Who can I help? How can I be of service?
What's the best purchase you've made under $100 in the last 12 months?
Fresh Coconut water. It is available in raw form, or in a jug for $5-$10 and very fulfilling and refreshing during a hot day 🙂
What small change has made a big difference in your life?
Meditating daily (and even twice daily) has been a game changer in all other areas of life, including business growth and wealth. 
I recommend Vedic Meditation (which is very similar to Transcendental Meditation). 
It makes meditating effortless, refreshing and easy to do even if you have a very busy mind. 
I found this type of meditation works especially well for people who tried other forms of meditation, but felt like they are "failing" or "struggling" to follow the instructions or focus.
What's your favorite book?
The Four-Hour Workweek by Tim Ferriss – a Nomad must-read, and an inspiring way to open your mind to different ways of going about life, travel, making money, and designing your life according to your heart's desires and not society's conditioning.
Badulina by Gabi Nitzan – a little known book that teaches us to be the kings and queens of our own lives. 
How can people learn more about you and your work?
Can follow my journey on DavidLahav.com , and connect via Instagram @Heydavidla
Drop me a note, I'd love to hear from you.