Note: This post may contain affiliate links which means if you click on a link and purchase an item, we will receive an affiliate commission at no extra cost to you.
This is the latest interview in a series featuring digital nomads talking about their lives and lessons (click here if you want to be interviewed). The goal is to help demystify the process of making money online, wandering the world, and living an unconventional life!
Nicole Hudson is a strategic transformation advisor, helping others simplify their lives and businesses. She's currently living beach-side in Costa Rica with howler monkeys as her alarm clock each morning.
Her digital nomad life took off in 2018 after leaving her finance job in NYC for a 4 month adventure in Europe while she worked as a consultant. Her experience transitioning to the digital nomad life perfectly aligns with what Freedom is Everything is all about.

Today she works with businesses, entrepreneurs and startups to hone in on sustainable growth strategies. Check out her coaching and consulting services or sign up for a course on her website.
We'll let Nicole take over from here!
Introduce yourself! 🙂 Who are you? What do you do for work? And what is your nomadic story?
I'm Nicole Hudson, and I honestly find the questions "Who are you?" and "Where are you from?" to be quite difficult these days!
I am a strategic transformation advisor by profession, working with individuals and companies to simplify their lives and businesses to create meaningful, impactful and sustainable growth. I am a traveler and explorer, dancer and sailor. I'm outgoing and kind, but enjoy time alone to introvert. I value connection, freedom, responsibility and growth. I am family oriented and proud to say my grandma can video chat – being a digital nomad would be a lot more challenging without today's technology. I'm happiest near the water, and love a good sunset!
I grew up outside of Chicago, IL, which is where I would call "home". I found myself heading to Boston, MA for school and then kick-starting my career in New York City in the financial industry. I currently reside in the small beachside town of Santa Teresa, Costa Rica, where I have been located since March of 2019 thanks to the extension of visas. During this extended period of time, I've become part of an incredible community of people and embraced the hot temperatures, dusty roads and howler monkey wakeup calls!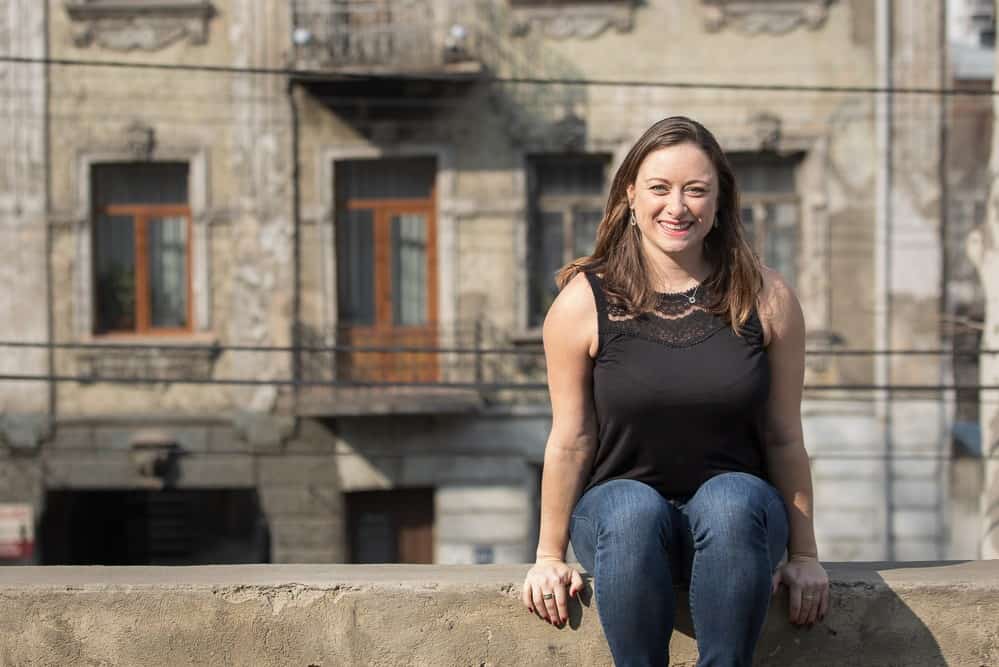 I began traveling and working remotely in April of 2018 and decided to continue the lifestyle after my five month trial run was complete. In that time I've visited a number of countries for differing periods of time: Croatia, Czech Republic, Spain, Bulgaria, Hungary, Austria, Italy, Montenegro, Greece, Serbia, India, Costa Rica, Mexico, Peru, Colombia, South Africa, Georgia, Armenia, and Qatar. You can throw a good number of US states in there as well!
Along the way, I've met incredible people including a number of my closest friends. A blessing and a curse of the nomadic lifestyle is the limited time you have with people. While I often find myself saying goodbye before I'm ready, I've also discovered that we're willing to dive deep quickly to build a strong connection in the limited time we have. Conversations become less about the day to day and more focused and personal. Time visiting family at home is sacred and running into friends in unexpected places is almost like a game!
Please tell us the detailed story of how you started your business.
What started off as individual consulting has officially become Simply Hudson! After spending time consulting for what you could consider a "proof of concept," I decided it would serve my work and my clients to make things official. The global pandemic gave me the opportunity to fast track that idea as a pandemic project to keep me occupied while borders around the world remained closed to travelers.
Now, I offer strategic advising through Simply Hudson, with a combination of consulting and coaching services. I work with individuals, entrepreneurs, start-ups and businesses to simplify and create meaningful, impactful and sustainable growth.
My career has always focused on process design and improvement, change management, and project management regardless of the company or division I worked in. When I decided to make the switch to consulting, I kept to that focus and broadened my industry reach.
I work with companies to develop operational processes, manage through change, prioritize strategic goals and projects and support leaders through decision making, planning and more. I also work with individuals to overcome challenges, make career decisions, and take more control over their career and life. Each client receives a unique scope of work catered to their individual needs to receive the most impactful outputs.
You've likely heard time and time again how important your network is, and it's true. I acquire many of my clients through my network – whether they are my direct connections or referred to me through my contacts. As I have traveled, I've continued to develop and grow my network by participating in conferences, networking events and digital nomad groups.
My network, skills and proven outcomes from my time in NYC provided me with a launching pad to develop my consulting practice. From there, I had a number of mentors and peers in my network support my decision to travel and work remotely. They provided guidance, connections and opportunities to help build my business. While corporate life may not be for everyone, it provided me with the background, network and confidence to successfully transition to remote work.
What inspired you to start nomading? And how has nomading changed your perspective on life?
At the time, I was living in NYC working in the financial industry. Unlike many stories I've heard, I enjoyed my job and my city life. I had a nice apartment, a great group of friends, enjoyed working with my colleagues, found my job challenging & rewarding, and truly felt like I had built a life for myself there. Despite all that, I didn't consider myself truly happy. I felt like I had checked the boxes for success to complete the happiness equation, but there was something missing. 
Through journaling, I rediscovered my interest in working abroad and decided to leave my corporate life behind to consult while travelling for 4 – 5 months through Europe. I wanted to give myself an opportunity to explore other work, develop or discover additional skill sets, and determine if I was doing work I truly loved, or something I had fallen into that aligned with my skills. At the time, I figured I would either confirm my current career path or discover a new interest, travel back to the US and return to traditional work. 
Instead, I discovered a non-traditional lifestyle that did not require an office setting. I found I could be just as productive with a better work/life balance in a remote work setting. I was happier, freer and felt I had more control over my life. I also came to realize that the busy lifestyle I maintained in NYC was an avoidance tactic – from emotions, commitment and really understanding my own sense of identity separate from where I was from or what I did for work. 
That was the point where I decided to fully embrace the digital nomad lifestyle. It was an opportunity to constantly push myself outside of my comfort zone, learn from different cultures and further grow into my own person. It also allowed me to better understand and distance myself from the rat race and comparison culture. My focus isn't specific to the next promotion, raise, a big house or a fancy car. It's not about the material. My pursuit of more has transitioned from the material to experiences, and I feel is now transitioning to deeper connections. 
Being a digital nomad has helped me to better understand and develop who I am as a person, separate from societal norms and expectations. It's like I've broken through a barrier of who I thought I was supposed to be versus who I want to be, which has allowed me to open up to new areas of creativity and authenticity in my life.
It hasn't always been easy! I've had to turn down, or been passed over for, opportunities that wouldn't support my lifestyle. I've made decisions to travel within the continental US to meet company restrictions rather than being in some exotic locale. I've struggled through imposter syndrome, thought about giving up and going home. The social media posts, pictures and stories – those are the exciting & positive experiences. The exhaustion, frustration over lost contracts, stress of an internet or power outage and homesickness – those are real aspects of my life. But at the end of the day, the friends you meet, the sense of self you uncover, and experiencing the beauty of the world makes it all worthwhile.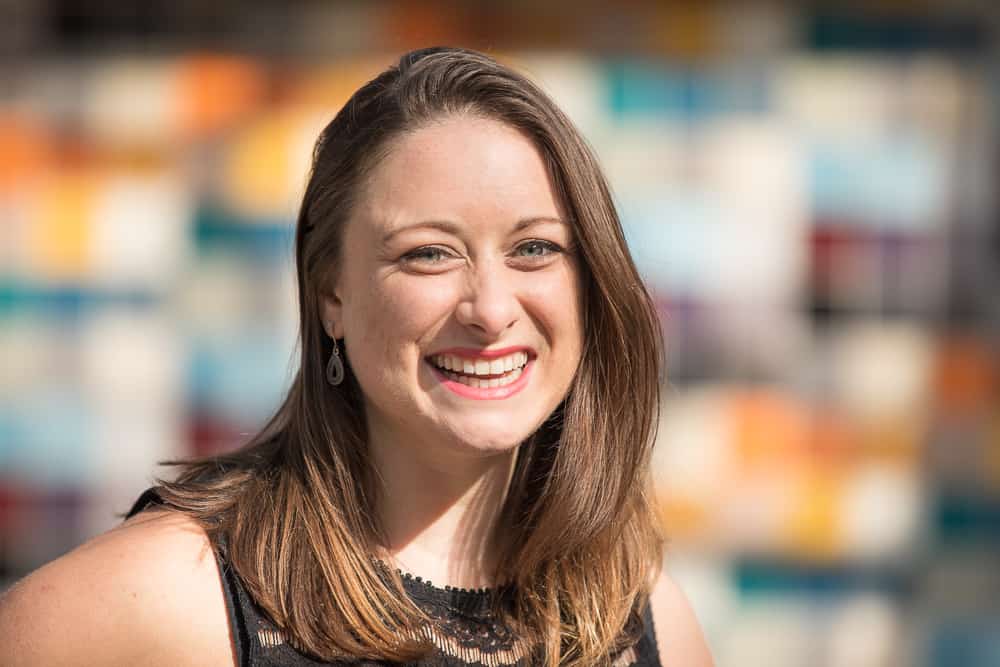 What advice would you give to someone who's thinking about nomading?
General Advice:
Do your research but don't overplan. Discover local favorites rather than focusing on the big tourist destinations. Give yourself time to develop a new routine, and most importantly, rest to prevent burnout. Get an idea of what to expect in terms of tipping, safety, etc.
Check your expectations at the door. Constantly working in a new country – with a new language, time zone, culture, etc. – can be more tiring than you might think. What you might expect is a quick run to the grocery store may now include a fruit and veggie market, butcher and corner store. Working through different languages, finding your way around, and ordering lunch may take more time and energy than your home culture. Don't get frustrated – embrace the adventure!
Don't overpack. You really don't need as much as you think, and I promise you won't want to be carrying all that weight. Bring what makes you happy, along with some little pieces of home that will help prevent homesickness. 
Prioritize. Your work is likely what makes this lifestyle feasible. Find self-motivation techniques, set appropriate boundaries and prioritize work life balance in a way that supports your needs. Don't get swept up to the point where your work suffers. 
On Meeting People:
Talk to your waiters, waitresses, baristas etc. when they aren't overly busy. Get a feel for where their favorite local spots are!

Find out if your hobby is popular and jump into the scene. After learning Bachata in Medellin, I discovered big Latin dance scenes in Cape Town, Tbilisi, Yerevan & Doha. It was a social atmosphere where I could meet locals & fellow travelers with similar interests.

Join local groups and networks. Find out if there is a local expat Facebook group. Join a local co-work. Find game nights, trivia or other events where you can meet people. Don't be afraid to be solo* – take yourself out and start conversations!

*Please remember to take any necessary safety precautions when travelling or going out alone. Use common sense, try not to stand out as a tourist, research the cultural norms, etc.
On Fear:
One of the biggest fears I had upon starting my journey was letting go of my structure and security. I was leaving the security of my job, letting go of my apartment and putting everything in storage. Coming home would mean relying on family and friends until I could get myself situated again. In the end, I discovered this isn't as scary as it might sound! Family and friends opened their homes to me when I visited for a few months, friends I met travelling rented their apartments while abroad, and my same international travel planning worked just as well stateside for short term housing. Don't let that future fear impact your present decision. 
What are the 2-3 favorite places where you've lived/traveled to and why?
This is always a challenging question! I've visited a number of places around the globe, and have a long list of favorites for different reasons, be it the food, the history, the adventure, the people…but here are a few of my favorites. I fell in love with Eastern & Central Europe for the first time back in the fall of 2016 when I visited Romania, Bulgaria, Croatia, Serbia and Hungary on a two-week vacation. The people, full of pride, hope for the future, and excitement for sharing their culture, won me over. The history and incredible architecture further solidified my love for the region. Since then, I have spent additional time travelling the area and would put Prague (Czech Republic), Budapest (Hungary) and Tbilisi (Georgia) as a few of my favorites, with so many others deserving honorable mention! All of these places are rich in history, full of unique architecture, beautiful landscapes and offer so much to learn. 
While I have much more to explore around Central & South America, Medellin (Colombia) is another favorite. I quickly found myself embracing latin dance – specifically Bachata – and spent a majority of my free time at lessons and dance socials. Everyone was welcoming, respectful and had a pure love of dancing. Add to this the friendly people, beautiful weather (often called the city of eternal spring) and mountainous surroundings, and you can easily see why this falls in my list of favorites! An escape from the city to Guatape, a finca or the coast provides numerous opportunities beyond city life. 
When I first visited Costa Rica in 2019, it settled into the back of my mind as a potential option for a future home base. Throughout 2020, I found myself back in Costa Rica long term, and it has solidified itself as a favorite. Besides being my first encounter with a sloth, the country has amazing jungles and beaches. It is full of adventure and deeply cares about the environment with sustainable tourism, replanting of forests and wildlife conservation. The pura vida lifestyle keeps you present, relaxed and adaptable if you choose to embrace it. And as I am finding a trend in my top places, the people are warm, welcoming and full of pride for their country.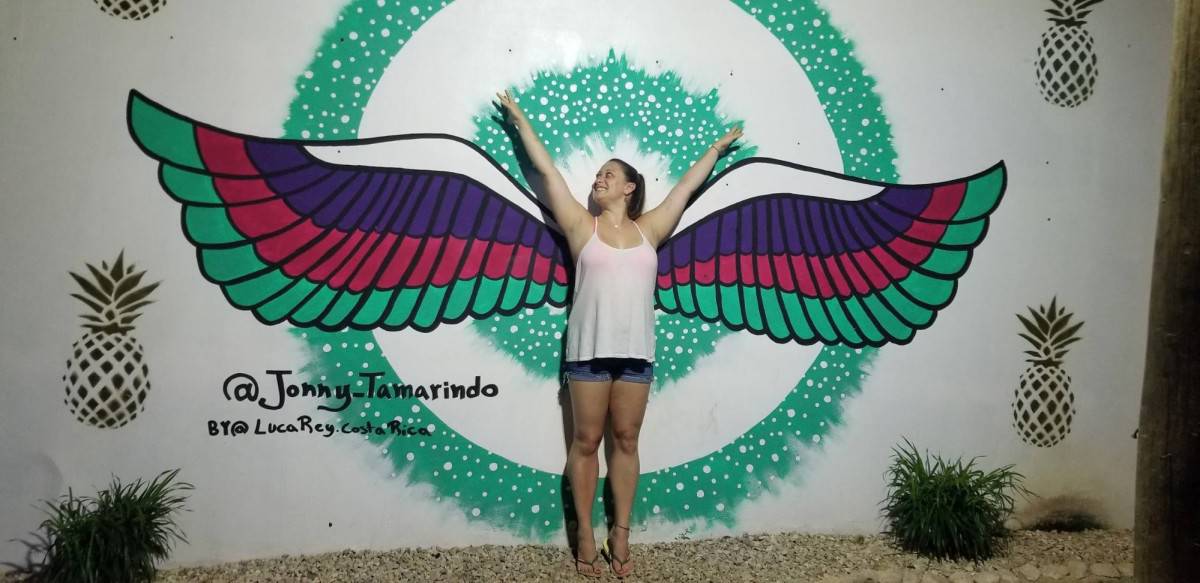 Since launching, what has been most effective to acquire/retain customers and scale your business?
Organic growth has been most effective for my business as trust is a very important aspect of my work. I have continued to build my network through speaking engagements and online forums by providing informative presentations that relate to entrepreneurs and frequent business challenges.
In terms of retention, we have a unique business model. My goal in developing operational processes for a business is to create something flexible enough to adapt to evolving business needs. Ideally, return clients are looking for help developing or streamlining additional business processes or making updates for broader business changes. Clients should receive ongoing value from services as a return on their initial investment.
For someone interested in becoming an entrepreneur in your field, what's the best advice that you would give? And what books, podcasts, thought leaders or other learning resources do you recommend?
Be confident and follow through. Consulting is about relationships and results, so build trust with your network, perform well and deliver. 
If you're starting a business, give it some time. Your business is like your baby – in its infancy, it needs time to grow and mature. Nurture it and help it grow – don't pressure yourself to have immediate success on day one. Give yourself the opportunity to grow and expand with time. 
Understand and adapt to your audience. As a consultant, you play many roles. The more you adapt, the more impactful you can be. 
Communicate, communicate, communicate! Keep your clients informed on progress, costs, risks, and anything else needed for your particular business relationship. The last thing you want is to surprise your client with something unexpected, like a delay in the project or a higher than expected cost. 
Four of the biggest barriers to people nomading are debt/student loans, owning a pet, having an apartment lease, or owning a home: if you had any of these when you started traveling, how did you address or think about these issues and what advice would you give to other people with a similar situation?
When I first chose to leave NYC, I had a number of months left on my lease, not to mention what had accumulated over the last eight years of my life. Nothing is as concrete as we make it feel. Leases can be broken or sublet depending on the terms and financial burden. Otherwise, you can plan to get started as you near the end of the lease term. 
The bigger challenge for me was all the stuff. Double (at least!) the amount of time you think it will take to go through your belongings, sell furniture, donate clothes and housewares and pack whatever remains. Let go of things! I thought I did a great job of downsizing when I first left NYC, but every time I am back stateside for a visit, I get rid of more and more stuff. If you can live out of a suitcase, what do you really need to keep in storage?!
For more on making my initial decision to travel, you can check out my post: https://reflectiononthehudson.com/2018/04/24/the-decision/

For more on packing, moving and saying goodbye, check out these posts:
https://reflectiononthehudson.com/2018/05/06/preparing-to-move/
https://reflectiononthehudson.com/2018/05/22/the-move/
https://reflectiononthehudson.com/2018/05/28/the-longest-goodbyes/
https://reflectiononthehudson.com/2018/08/13/goodbye-the-sequel/ 
What digital tools do you use for your work/business?
Simply Hudson is managed through a number of different tools in order to support both internal operations and our clients. Dubsado is a core application for a number of operational processes, along with integrations to applications such as MailChimp and our website. From here, we can manage scheduling, contracts, communication and more in one centralized location. As we continue to grow and expand, we'll continue to develop automated process flows and integrations to best suit our business needs. 
If you only had a few minutes to live, what are the most important life lessons that you would share with the world?
Approach each day with a smile. Communication barriers can be broken down with kindness.

Don't lose your life to the pursuit of more. Live in the present moment, appreciate what you have and learn from your experiences. 
Don't be afraid to blaze your own trail. It can be uncomfortable to step away from the norm, but it's your life to live. Make it your own!
It may be easier said than done, but let go of your expectations. Things may not always go as planned – embrace the opportunity this presents. Some of my favorite memories are from plans that went awry, yet found me surrounded by incredible friends with great stories to tell. 
What small change has made a big difference in your life?
Back in 2017, I picked up a yellow journal with the words "Remember, ideas become things." across the front. I took a seat at my local bar with a glass of wine and started writing. I had no clue that it would be the start of this incredible journey I have been on since. When I first started journaling, it was a typical account of work frustrations and dating experiences, but quickly morphed into larger thoughts. It made me think about why I was getting frustrated, what I really wanted out of a relationship, and eventually what I was looking for in life. It brought me back to a thought I had in college about working abroad. It was that idea that slowly grew into this lifestyle I now have.
Journaling has had a huge impact on my life. It has helped me see myself in new ways. It has helped me to shift my expectations and perspectives. It has helped me work through the emotions behind big decisions. It has helped me recognize patterns and change for the better. It has helped me become more in tune with myself, understand my core values and become more confident and comfortable in who I want to be as a person.
People often tell me they can't journal, that they don't know what to write about or don't know how to start. The thing about journaling is that there is no right or wrong. There is no exact method. Writing poetry or lyrics can be your way of journaling. You could use journaling prompts or follow a random stream of thought. I often surprise myself with what comes out on the page!
For me, the challenge in journaling is confronting the emotions that I have, often unknowingly, been ignoring. But that's also where the magic happens – identifying, understanding, overcoming or accepting those feelings and moving forward with a better understanding of self.
Sometimes my page still starts with "I don't know what to write…" but giving myself time almost always surprises me for the better.
What's your favorite book?
While I'm not sure I have one particular favorite, one of the most impactful books I have read over the past few years is Brene Brown's The Gifts of Imperfection: Let Go of Who You Think You're Supposed to Be and Embrace Who You Are. I remember it wasn't an easy read – as I started in on the first chapter, it hit close to home! But it helped me lean further into personal growth, understand my underlying struggles with self worth and find comfort in the fact that it wasn't just me!
What's the best purchase you've made under $100 in the last 12 months?
New journals! Journaling has become an essential part of my life, but I've discovered it's important to have the right journal. I like something that is inspirational, speaks to my current place in life, holds up well through travel, but is still relatively light and easy to carry. My favorites are Compendium's Write Now journals.
https://amzn.to/2NBm2M4
https://www.live-inspired.com/catalog/category/product-line/write-now-journals/
How can people learn more about you and your work?