Note: This post may contain affiliate links which means if you click on a link and purchase an item, we will receive an affiliate commission at no extra cost to you.
This post is brought to you by Neville's favorite books on nomading: Life Nomadic by Tynan, Vagabonding by Rolf Potts, Ten Years a Nomad by Nomadic Matt aka Matt Kepnes. And something that keeps Neville going: a travel-friendly coffee maker, the AeroPress.
This is the latest interview in a series featuring digital nomads talking about their lives and lessons (click here if you want to be interviewed). The goal is to help demystify the process of making money online, wandering the world, and living an unconventional life!
Neville has traveled to over 300 locations since his nomad tour began in 2012. He has a plethora of advice for those thinking about getting into nomading and offers really cool insight into some of his favorite cities in the world. Be sure to check out his podcast and YouTube show Never Normal.
Thanks for hanging out with Freedom Is Everything, Neville!
Key takeaways from Neville's interview:
"…deep down, I knew that I wanted something different. I didn't want to be 'normal.' I wanted to see the world. To have some adventure in my life."

"The most important thing is to set a date. It doesn't have to be today or tomorrow, but pick a day when you are going to start your first trip as a nomad. That was the moment that changed everything for me."

"Remember, nobody walks into the gym for the first time and bench presses 500 pounds. If you've never done anything like this before, then start with a shorter trip."
"I

t is with our thoughts that we create our reality."
Introduce yourself! 🙂 Who are you? What do you do for work? And what is your nomadic story?
Hi, I'm Neville Andrew Mehra.
I'm originally from Washington, DC, and I'm currently based in Valencia, Spain.
Over the past eight and a half years, I've lived in and worked from more than 50 countries around the world. Along the way, I've taken a few businesses from "idea-on-a-napkin" to the first $1,000,000 and beyond.
These days my life is full of excitement and adventure, but it wasn't always like this…
What inspired you to start nomading? And how has nomading changed your perspective on life?
I've always loved to travel.
My parents are both immigrants but from completely different places, Ireland and India. 
My family is spread all over the world, so growing up, I would travel often to visit relatives. Getting on a plane and crossing the Atlantic was normal for me before I was old enough to walk.
That said, virtually all of the trips I took until I was a teenager were either visiting family or going to the beach somewhere or to Disneyworld. It's only a few hours from home, but I didn't even visit New York for the first time until I was in high school.
And we certainly didn't go on any crazy adventures when I was a kid. I wasn't a Boy Scout. I never learned how to tie all those knots or start fires from two twigs. The one and only sleep-away summer camp I went to was training to become a school safety patrol officer.
Fast forward to my 20's and not much changed.
I was following what I now refer to as the "default life plan" for most Americans — go to a good school, and get good grades so that you can get a good job, and then buy a good house in a good suburban neighborhood.
But deep down, I knew that I wanted something different. I didn't want to be "normal." 
I wanted to see the world. To have some adventure in my life. 
I quit my last corporate job in 2007, but it took me five more years until I finally worked up the courage and figured out how to actually go nomadic. On October 15, 2012, I moved out of my house in Gaithersburg, MD, and became a digital nomad.
I planned to start with a six-month trip in Europe and Asia, but over eight years and about 300 stops later, here I am. 
A lot has my changed my perspective since I started. In the beginning, I was hopping from country to country every few weeks. I had a giant "bucket list" (actually a Google Sheet) of places that I had always wanted to visit. The usual tropical places like Bali and Thailand, but also big cities like Moscow and Tokyo. 
I bounced around between all of those places for a few years. That was a lot of fun, and I would absolutely do it all over again given the opportunity, but it also comes at a cost. When I'm constantly traveling to new places, it's hard to focus on other things, like building a business or maintaining healthy routines. 
So over time, I started to slow down and stay longer in each place. In 2018, I got married in Sintra, Portugal (my wife is Russian, but we met in America). And last year, we were blessed with a baby girl, born here in Spain.
View this post on Instagram
Please tell us the detailed story of how you started your business. 
I started making websites as a teenager way back in the 90s. Some were just fun sites about my favorite music or whatever. But some were learning experiences on the way to building a business.
My first real online business that I launched (together with two co-founders) was Snoozester in 2004. Snoozester is a web-based wake-up call and reminder service. We launched it a few years before the iPhone came out, so there were no apps or anything like that. At the time, being able to schedule a call online and receive it on your phone was something of a novelty. 
In the process of launching and growing a business online, we discovered that "if you build it… they will not come" (not unless you have a strategy to attract new visitors and convert them into customers).
That meant we needed to learn marketing and how to grow a business with new, digital mediums like content and email marketing, display ads, search engine marketing, and later video and social media. 
These turned out to be skills in high demand.
In 2007, I quit my job to go full-time on building the business. Our goal at the time was to try to turn Snoozester into something bigger and maybe launch some more consumer-facing startups. We knew we needed to be focused on the business full-time to be able to do that, but we still didn't have enough revenue to support paying ourselves full-time.
Our solution was to borrow a bit of money and to take on freelance work to cover the difference.  
We started by developing websites and web applications for clients under the name Nampora. 
Over the years since then, a lot has changed. The freelance client work ended up becoming the main focus of the business. I bought out the other co-founders and formed something of an agency, hiring other freelancers to work together on projects. 
And the work evolved from developing websites, then doing online marketing, and eventually to what we do now — creating comprehensive digital strategies to increase online sales, grow brands, and launch new products for our clients. 
We have helped businesses across a variety of industries, including consumer goods, finance, sports, media, publishing, trade associations, food service, hospitality, and real estate. Some of our clients are large organizations that have been working with us for over a decade, but in recent years we have focused on strategy for startups and small businesses.
What are the 2-3 favorite places where you've lived/traveled to and why?
My number one favorite place to travel has to be Japan. 
A few years ago, I even gave a short talk (video) about why I love Japan so much. In short, it's the perfect combination — different enough to be interesting but safe and welcoming enough that you can let your guard down.
In general, I like to visit new places, but I keep going back to Japan. I can't help myself. My first trip to Tokyo was in 2013. I went back to Japan three more times in the next three years.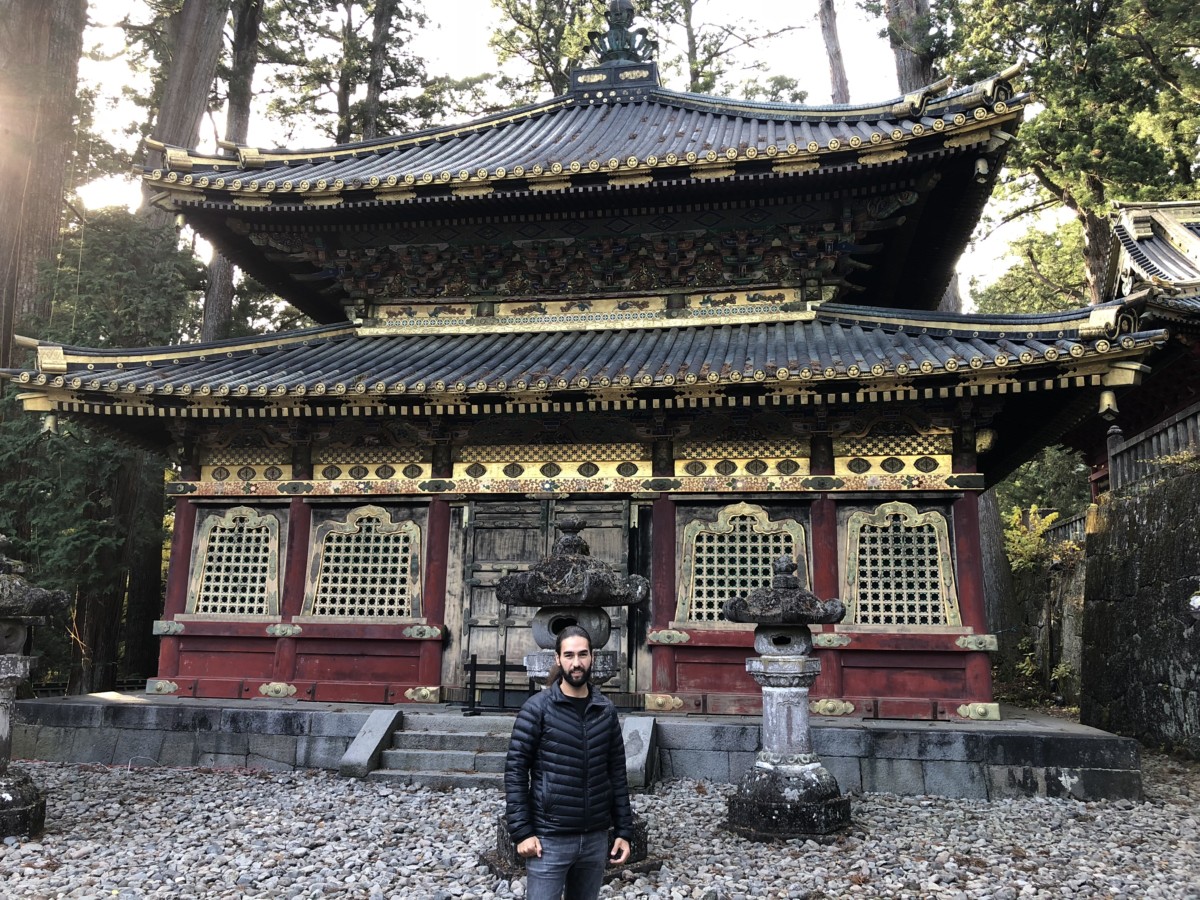 Another favorite of mine in Bangkok, Thailand. It's certainly a well-known destination, but it seems like most nomads just pass through on their way up north to Chiang Mai or down south to Krabi and the islands. 
I love the chaos of Bangkok. All the sights and sounds and smells. People and traffic. Food everywhere. The temples. Pockets of peace among all the madness. It's just perfect.
Here's a little photo essay from my second trip there. It's been a few years since I've been back and, out of all the places I've been, Bangkok is the one I'm missing the most at the moment.
What advice would you give to someone who's thinking about nomading?
My advice is… Do it!!
There are a million reasons you can find to talk yourself out of doing something adventurous. 
But if your dream is to go and travel, then you gotta do it.
The most important thing is to set a date. It doesn't have to be today or tomorrow, but pick a day when you are going to start your first trip as a nomad. That was the moment that changed everything for me. 
Prior to that, it was just a dream.
But once you set a date, then you have a plan. And suddenly, all the "what ifs" and obstacles in your way go from being "reasons not to do it" to simply items on your checklist before you leave.
Books and Blogs
If you're struggling with getting started, one thing I'd recommend is reading lots of books and blogs of people who've already done it. That helped me a lot.
Before I became a nomad, I didn't know anyone else who had ever done anything like this. None of my friends were digital nomads. Everyone I knew was still busy climbing the corporate ladder. They were more concerned with stock options and 401(k)s than street food and sumo wrestling.
I felt like I had to figure it out all by myself.
But by reading books from people who had already spent years traveling around the world, it somehow became less intimidating. It went from this abstract idea to being a forgone conclusion. 
Reading those books and blogs, you'll also pick up a ton of useful information and recommendations on things like bank accounts, credit cards, and insurance plans.
Here are a few books I recommend: 
Ten Years a Nomad by Nomadic Matt aka Matt Kepnes
I also have a Digital Nomad Guide on my website. Here are a few of my recommendations:
Start with a Shorter Trip
By the time I became a digital nomad, I had already been backpacking around Europe and traveling in other countries by myself. Even then, the idea of traveling for an entire year (my original goal) was pretty intimidating. So I decided that I would start with six months, then come back home and decide what to do next.
These days, I'm comfortable leaving my plans open-ended, but for my first trip, it felt better to have a concrete return date, even if it was far off into the future. It was also much easier to tell my family and everyone else that I would be back in six months. 
Pick an amount of time that you are comfortable with for your first trip.
Remember, nobody walks into the gym for the first time and bench presses 500 pounds. If you've never done anything like this before, then start with a shorter trip. Traveling to and working from a new city for even just a week or two will help you learn the ropes and become more confident. If you already have some experience, then try a month or more. And if you're extra adventurous, then leave it open-ended.
Don't Try to Plan Too Much
Remember, you know less about the places you are going to now than you will once you get there. Pre-trip research only goes so far. If a picture is worth a thousand words, then an on-the-ground experience is worth a million. So don't worry about trying to figure out everything in advance.
Here's what I recommend that you do instead: trust yourself to figure out the little details as you go. For now, just focus on the few things that matter most. 
Loneliness
One thing that I don't see written about as much, but that a lot of people struggle with is loneliness. It's probably the most common reason I hear why someone decided to move back home after nomading for a while.
I wrote a post on my website about this: How to Meet People While You Travel and Avoid Becoming a Lonely Digital Nomad.
Tell us about a deep passion of yours! What has your journey been like, and what advice/resources would you recommend for someone interested in learning more about this topic?
For more than 10 years, I've been immersed in the world of self-improvement – books, lectures, seminars, coaches, a private mastermind group in Switzerland, and more…
Here's what I've learned:
Self-improvement doesn't come from just reading, watching, or consuming more information (these days, we all have more information than we know what to do with).
It comes from asking yourself the right questions and then taking action. Questions that challenge your existing way of thinking help you gain clarity and lead to breakthroughs.
Once I figured this out, I started collecting all the best questions I could find (from books, TED Talks, smart people I know, etc.).
It turns out that my friend Justin was already doing the same thing. He has a notebook full of great questions related to self-improvement, business, relationships, happiness, and more.
But it's not enough just to collect great questions in notebooks… You have to actually make time to reflect on the questions and apply them to your own life.
So, we had an idea to set up a system to send ourselves one Quality Question by email every day. Then we thought – Why not share this with other people who are interested in self-improvement too?
We put up a simple website (QualityQuestions.co) as an experiment to see if other people find this useful. If you decide to give it a try, please let me know what you think.
For someone interested in becoming an entrepreneur in your field, what's the best advice that you would give? And what books, podcasts, thought leaders, or other learning resources do you recommend?
I kind of fell backwards into the industry. I never had a deliberate plan to build a business doing this. That's meant having to go back and do a lot of "soul searching" to figure out what exactly Nampora is, who we want to serve, what's our competitive advantage, etc.
As a result, I spend a lot of time thinking and learning about the business of freelancing. 
One great person to follow in this space is Jonathan Stark. He's a (former) freelance software developer who figured out that "hourly billing is nuts." Now he writes an awesome newsletter on pricing and positioning for software developers and other freelancers.
I interviewed Jonathan on my show, Never Normal, a few months ago: How to Make More Money, Happier Clients, and Go from Surviving to Thriving as a Freelancer with Jonathan Stark
I also recommend checking out Tom Hirst (@tom_hirst on Twitter). Tom's a freelance WordPress developer based in the UK. There are a lot of great freelance developers out there, but I like how Tom shares what he's learned over the years and mentors other freelancers.
Tom joined me on Never Normal to chat about how he's managed to earn well over $100k per year freelancing despite never having had a proper job.
Since launching, what has been most effective to acquire/retain customers and scale your business?
All of the consulting work has been 100% from my personal network or via word-of-mouth referrals. It's kind of ironic, given that my specialty is online marketing, but that's just not how I've found clients. 
What digital tools do you use for your work/business?
We use Google's gSuite for email, calendar, and docs. 
The rest of the team tracks their time using an app called Harvest. That makes it easy to generate invoices for those clients that we bill hourly. It also helps me keep track of who is working, what they are working on, and how we're doing relative to estimates and budgets.
We use Asana for managing projects and assigning tasks.
And we use DropBox for Teams to share files with each other and with our clients.
I used to be a very heavy user of Evernote, but last year I switched to Roam. That's where I keep track of everything I'm thinking, doing, planning, etc. It's like an extension of my brain.
If you only had a few minutes to live, what are the most important life lessons you would share with the world?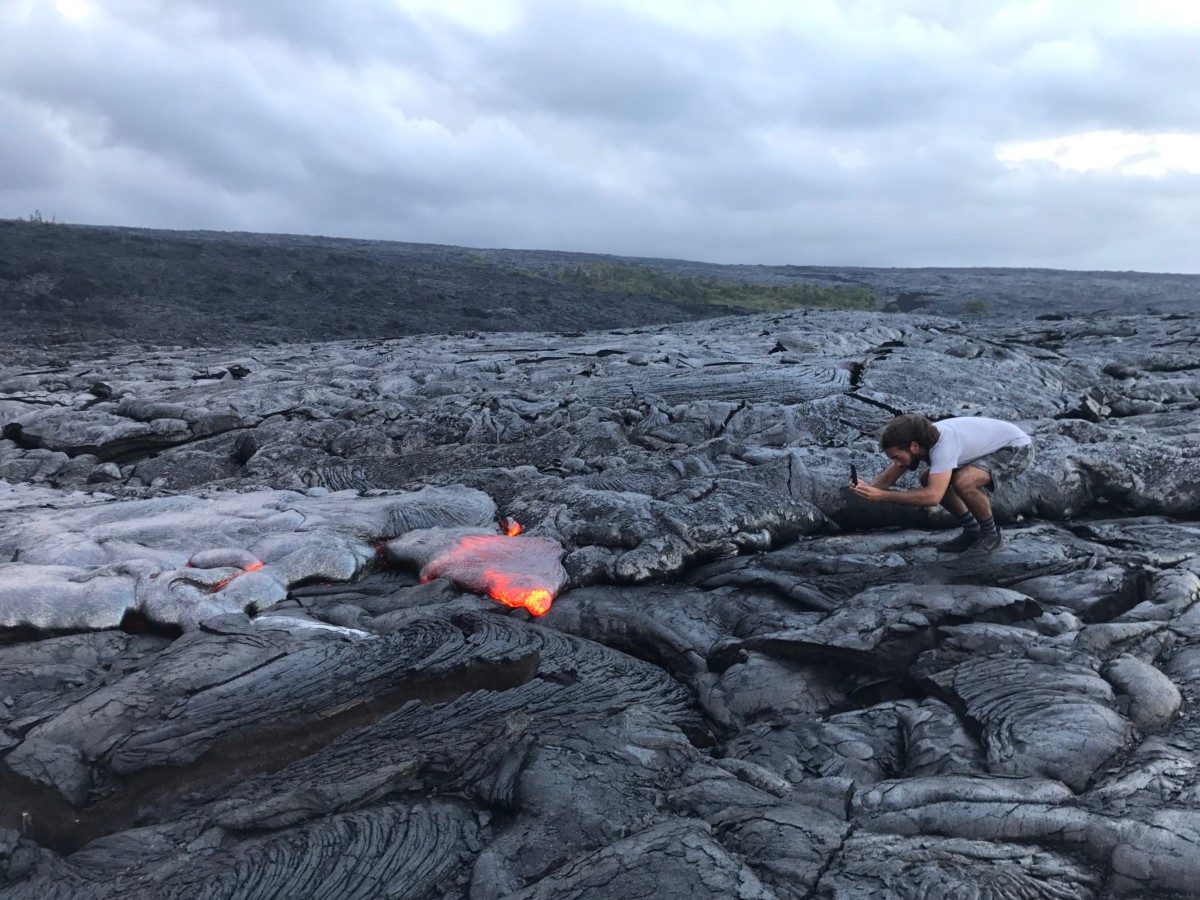 I tweeted this recently, and I think it fits here: "it is with our thoughts that we create our reality." 
This is the master lesson from just about every self-improvement book or course I've come across. It sounds pretty basic, but the possibilities are profound.
One more, the phrasing is kind of a joke, but the message is serious:
Neville's law: You have more options than you realize, even when you take into account Neville's law.
What do you travel with that you couldn't imagine traveling without?
It's a cliche, but coffee gear.
I used to carry around a full-size French press in my backpack. I bought it in Warsaw and then took it with me to China, Thailand, Indonesia, India, Japan, back to the US, and then to Europe. 
The chamber is made of glass, so I was always a little afraid that it would break. My solution was to wrap a pair of boxers (clean ones!) around the glass part to protect it. That meant I always had a spare pair of underwear in my backpack, too, in case my other bag got lost. 
A few years ago, I switched to an AeroPress. It makes great coffee, and it's super easy to bring anywhere. 
At various times I've also traveled with a full-size pull-up bar and all kinds of different electronics and camera gear. So much for minimalism…
How can people learn more about you and your work?
My personal website is NevilleAMehra.com. I've got an email list that you can sign up for there. I don't send too many emails, usually just when I publish something new. I am on Twitter pretty often (@namehra).
I've also got a podcast, and a YouTube show called Never Normal. It's a show about living life on your terms. I have conversations with people who have escaped from the boring "default life plan" to find freedom, success, adventure, and more. We explore their journeys and discuss the lessons they're learning along the way.