Note: This post may contain affiliate links which means if you click on a link and purchase an item, we will receive an affiliate commission at no extra cost to you.
This post is brought to you by David's favorite photography and drone gear: a Fujifilm X-T2, a 10-24mm Wide Angle lens, and DJI Mavic 2 Pro
This is the latest interview in a series featuring digital nomads talking about their lives and lessons (click here if you want to be interviewed). The goal is to help demystify the process of making money online, wandering the world, and living an unconventional life!
David went from small-town life in Missouri to traveling the world. His story is a relatable one and we share his statement that he only wishes he had started nomading earlier!
Thanks for hanging out with Freedom Is Everything, David!
Introduce yourself! 🙂 Who are you? What do you do for work? And what is your nomadic story?
Hi there! I'm David, an American from a small town in Missouri. I first fell in love with travel during a 2015 hiking trip to the rocky mountains in Colorado.
The next year, I did my first major international trip — a solo road trip across Iceland. My budget was small, so I slept in the back of a rental car for one month while I drove 7,000 kilometers around the entire country, filming all of the scenic places in Iceland.
Since then, I've solo traveled to many developing countries, including almost every country in Asia and the Middle East.
My main line of work is actually web development and SEO for a small company in the U.S., which has given me a lot of flexibility. Over the last few years, I've started to pivot and monetize my personal travels as well, with the aim of not just supporting my travels financially but making them profitable too!
I'm currently living for the last few years as a digital nomad in Bali, an island in Indonesia, with my wife (who I also met in Bali).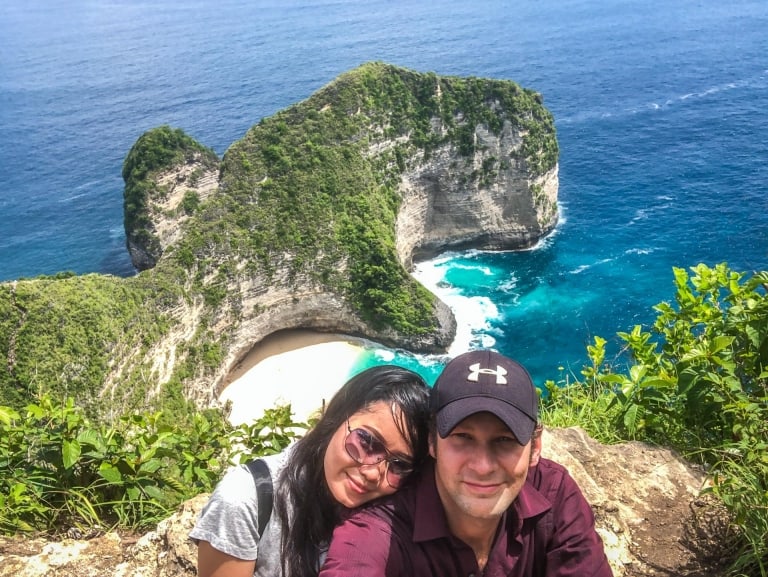 What inspired you to start nomading? And how has nomading changed your perspective on life?
I discovered nomading pretty much by accident. I knew nothing about the lifestyle, and I didn't really know it existed until I found myself already living it.
I just enjoyed travel. I first started traveling for weeks on end, then months, then years; pretty soon, I found myself moving all of my belongings out of my home completely and living out of a suitcase — in complete freedom.
It's been wonderful, and looking back, the only thing I would change is to start sooner. Nomading has changed my perspective on life in many ways. I own less stuff than ever before, but my life is so much fuller, and I see how many of the things I used to own were things I didn't actually need.
Please tell us the detailed story of how you started your freelancing business.
My main line of work is web development and SEO for a small company in the U.S., which has given me a lot of flexibility. Over the last few years, I've started to pivot and monetize my personal travels as well, with the aim of not just supporting my travels financially but making them profitable too!
I monetize my travel website (https://theworldtravelguy.com/) with affiliate programs and ads, and sometimes we get free trips sponsored by travel companies or tourism bureaus. 
What is unique about the way you travel, and what advice do you have for someone who wants to travel with a similar style?
Nowadays, I travel with my wife, but I solo traveled all over Asia and the Middle East for years. Solo travel is the cheapest and most convenient way to travel, and you can't beat the freedom. Try it!
Lots of people solo travel nowadays and enjoy it. It may sound scary at first, but it's easy to meet new friends on the road, and there are lots of countries that are safe for solo travelers and even newbies.
What are the 2-3 favorite places where you've lived/traveled to and why?
I'm in love with my second home Bali, of course. I also love the people of Bali, and that's why I married one of them. ☺
This island has everything a digital nomad could want. The people are friendly and welcoming, the weather is nice, there's amazing scenery and lots of things to do, and the hotels are nice and affordable. A short regional flight will take you to other countries in Asia where you can continue your adventures.
Outside of Bali, we've really enjoyed places like Japan, Egypt, Cambodia, Hawaii, etc. There are very few places I've traveled to that I didn't like in some way or another.
What is one of your favorite travel stories/experiences?
Too many to list! 
I've had plenty of crazy near-death experiences, but mostly I've been blessed with some amazing stories like sleeping in jungle treehouses in Bali, trekking to Mount Everest Base Camp in the Himalayas, going on Komodo dragon safaris in Indonesia, dining on tarantulas, and scorpions in Cambodia, and riding a camel to the Great Pyramids of Giza in Egypt.
One time a trekking guide and I got chased by a giant male orangutan in Sumatra. That was a thrill. I still have some knee pain from falling and landing on a tree root. We escaped by tossing a backpack to it. The orangutan eventually calmed down and left, so we were able to get the bag back. Orangutans are really nice animals, but sometimes you meet the wrong one!
What scale is your business at today, and what are your future goals?
My organic website traffic per Semrush is about 70,000 per month now, and some of my travel videos have millions of views. During the pandemic, it's been hard to monetize any of this, of course, but I'm hoping to have it all positioned nicely for when travel comes back.
For someone interested in becoming a freelancer in your field, what's the best advice that you would give? And what books, podcasts, thought leaders, or other learning resources do you recommend?
Any web work that you can do remotely opens the door to a LOT of nomading possibilities, and you can use this to branch out into new fields and even monetize your travel. The sky is the limit.
What advice would you give to someone who's thinking about nomading?
Start as soon as you can! I wish I started nomading sooner. If it doesn't pan out, the worst-case scenario is that you have a lot of experience to apply in the future. There are lots of safe places to live the nomad life, so don't fret about safety too much either. Hostels can be great for meeting fellow travelers if you want company.
What digital tools do you use for your work/business?
Our web dev team uses Slack for communication and mostly WordPress for developing websites. I also created my personal website using a WordPress theme.
Tell us about your content creation journey and share some of your favorite content that people should check out!
I like to create videos when I travel, and some of these have been featured by big-name companies like BBC Travel and UNILAD Adventure.
You can take a look at these on my YouTube channel.
What small change has made a big difference in your life?
Traveling started as a small change for me when I first began exploring the outdoors, but it's made a huge difference in every aspect of my life.
Don't be afraid to take that first small step and see where it leads!
If you only had a few minutes to live, what are the most important life lessons you would share with the world?
Don't spend your life in one place!
There are so many people to meet, places to see, and things to do. Life is meant to be lived. 
What do you travel with that you couldn't imagine traveling without?
Many things, but definitely my camera. I currently use a Fujifilm X-T2 with the stock lens and a 10-24mm Wide Angle lens for backup. I still have a lot to learn about photography, so this combo is more than good enough for me.
I'm really happy with the photos it takes, and it's been essential for capturing some of my experiences over the years and making my travel guides interesting.
Tell us about a deep passion of yours! What has your journey been like, and what advice/resources would you recommend for someone interested in learning more about this topic?
I really enjoy messing around with drones, and it's something that ties in well with traveling. Right now, I use a DJI Mavic 2 Pro.
Drone flying is surprisingly easy to learn, and it's another way to make money while nomading. You can do this with YouTube ad monetization, stock footage sales, and even paid jobs like weddings, crop surveys, etc.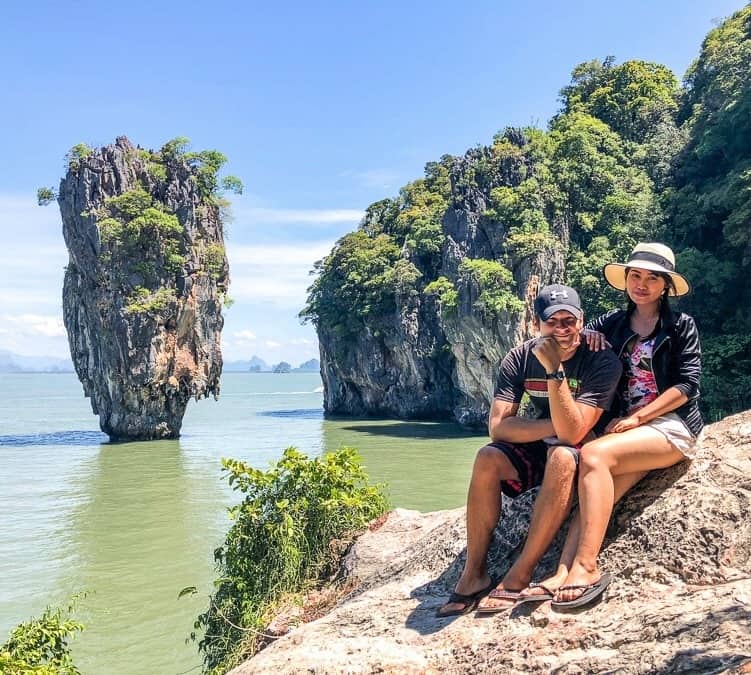 How can people learn more about you and your work?
I'd be thrilled if you check out my travel blog at https://theworldtravelguy.com/
I post regular blog updates with travel tips, destination guides, and more!