Note: This post may contain affiliate links which means if you click on a link and purchase an item, we will receive an affiliate commission at no extra cost to you.
This is the latest interview in a series featuring digital nomads talking about their lives and lessons (click here if you want to be interviewed). The goal is to help demystify the process of making money online, wandering the world, and living an unconventional life!
Colin Shipp's story begins with a failed business he started when he was 19 years old. Learning from every step of the way, Colin is now a successful digital nomad.
Tell us all about yourself, Colin!
Where are you originally from, when did you start nomading and what inspired you to start traveling the world?
I am originally from the suburbs of Detroit, Michigan. I became location independent in 2015 and started nomading in January 2017.
Growth is what inspired me to travel. Travelling forces you outside of your comfort zone every single day. From my own experience, the fastest way to grow in every area of your life is through embracing the feeling of being uncomfortable.
What is your background and what do you do for work?
I did not take a very traditional path so my background is a bit scattered. Over the past 5 years I have done mostly digital marketing consulting with a couple stops as a marketing manager for two SaaS companies. Currently I am focused on building my blog, Colinshipp.com.
How has traveling the world changed your life?
It has shown me how similar everyone in the world is. We all have the same worries, fears, insecurities, sense of humor, and more. Growing up in an American suburban bubble puts a filter over the lens you see the world through. Bottom line is that travel opens you up to new opportunities, experiences, and ways of looking at the world at large.
What's the best advice that you would give to potential entrepreneurs?
The best advice I could give to potential entrepreneurs and marketers would be to stay focused on as few things as possible and avoid shiny object syndrome at all costs. When you are travelling, you will meet people into all sorts of different business models and work. You have to try your best to stay focused on what you want and not get negatively influenced by what others are doing around you.
What are some of your biggest recent business learnings that other people can learn from?
Trust your gut and move fast. Spending countless hours and energy agonizing over a decision gets you nowhere. Trust your gut, make a decision, and move to implement whatever is needed fast. This way you don't get stuck in a procrastination loop that can take down anyone, no matter how productive they claim to be.
Where are you currently living and would you recommend it to other people working online & traveling?
I am currently living in Austin, Texas. I have been here a little over 6 months and I would highly recommend it to anyone who is looking to get close proximity with other tech entrepreneurs, marketers, and just all around high performers. It's a small enough city to where you don't feel like you're in a concrete jungle, but big enough to forget you are really in central Texas. 
What are your 2-3 favorite places where you've lived/traveled to and why?
Bali, Thailand and Vancouver, Canada are the three places that I have lived and traveled to. Bali and Thailand are two of the most popular places, and for good reason. I love places that "scale up and down." What I mean by that is you can have a $1 meal in Bali or Thailand to start off the day and then right down the road go to a lavish dinner for $300+ at a beach club.
What I love about that in Bali and Thailand is the contrast that you are able to experience while being in the same place. Vancouver was a place that just surprised me. I wasn't sure what to expect when I travelled there, but it is an absolutely beautiful place to visit during the summertime.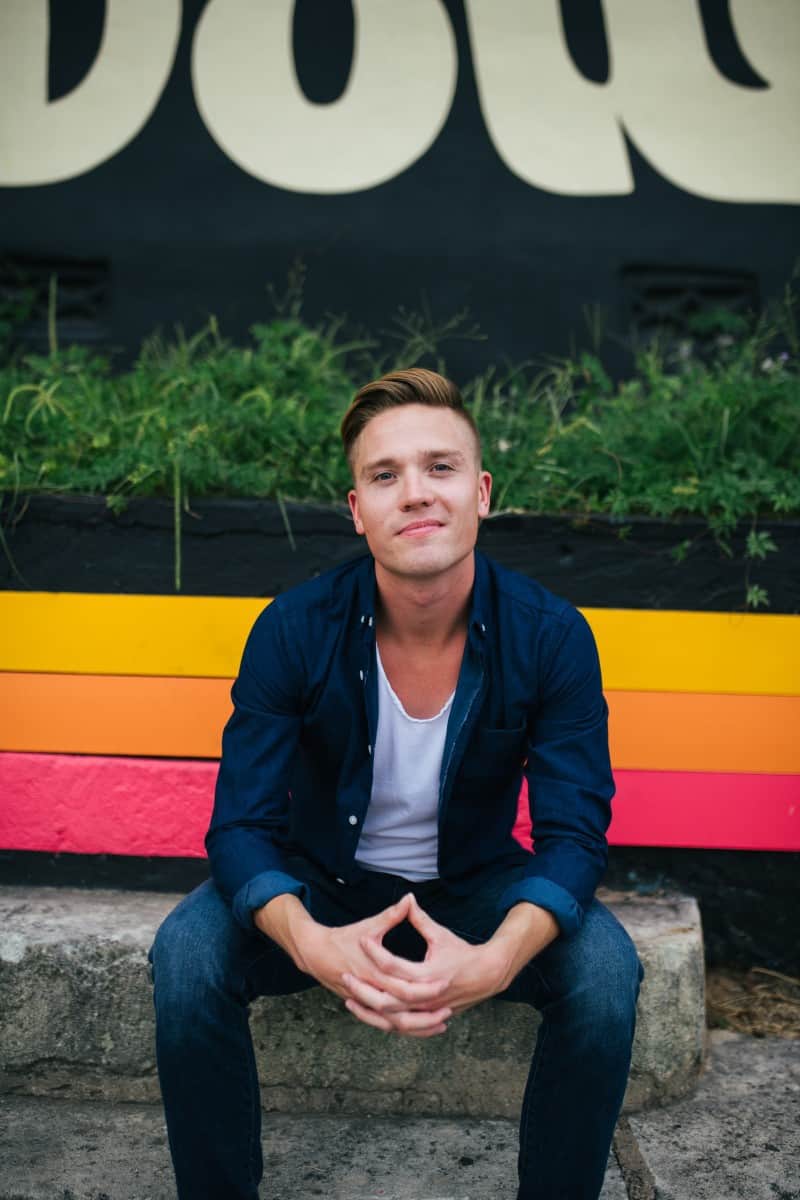 What is your nomadic traveling style and how/why has it evolved since you started traveling?
Unbelievably slow. I will go to a place and stay for 3-6 months before I move on to the next. I am actually not a fan of constant travel at all. I love getting to a place and building a routine, making friends, and really immersing myself. Now I am based full time in Austin, but the minimum amount I go to a destination for (excluding pure vacations) is 30 days. 
What advice would you give to someone who's thinking about digital nomading or who's about to digital nomad?
Save up a bit of extra cash and DO IT. Stop overthinking all the logistics and take the leap. It's simpler than you think and the longer you wait to start digital nomading, the harder it is.
Any tips for other nomads on how to best meet people while traveling?
Get outside your comfort zone. Even if you claim to be an introvert or some other label, you have to adopt the idea of being an extrovert. Taking extroverted actions is not the same as having an extroverted personality type. Without that mindset, meeting people will be a struggle.
As far as where to meet people, I recommend doing things that interest you. This could be coworking spaces, dance lessons, cold plunges, yoga, running, surfing, or literally anything that interests you. Chances are you will meet other people who are in the exact same boat as you are; travelling solo.
What books, podcasts, thought leaders or other learning resources do you recommend to someone interested in entrepreneurship?
Derek Sivers podcast episode with Tim Ferriss.
Sam Ovens from Consulting.com. His YouTube channel has some timeless content about first principles, time, and really just how to simplify your business. And his course Consulting Accelerator teaches solid fundamentals of business that apply to any business model.
80/20 Principle by Perry Marshall
Good to Great by Jim Collins and all of his work for that matter.
What's the most difficult thing you've been through in your life and how has it shaped you into who you are today?
A failed business when I was 19 years old. That business was an absolute train wreck from day one. I was underprepared and lacking skills. I left me broke and in massive amounts of debt. But what that lesson taught me is that the worst case scenario you imagine in your head is really not all that bad. You will survive, persevere, and come out stronger on the other side. I wouldn't change anything that happened at that point in my life because it molded me into who I am today.
What's your philosophy about finding meaning and purpose in life?
Going to steal a Tony Robbins quote I live by for this one. "Life is happening for you, not too you." This is how I look at the meaning and purpose of life and everything that happens.
What small change has made a big difference in your life?
Optimizing my sleep. Hands down this has been the biggest lever I've ever pulled. Doing this one thing can cause more change in your life than you would ever imagine.
What's the best purchase you've made under $100 in the last 12 months?
I'm going to cheat on this one a bit.. The best purchase that I have made for under $100 is a SodaStream sparkling water maker. I drink a TON of sparkling water and this makes it way simpler. But the purchase that has changed my life dramatically is the X3 Bar. It is $500 but worth every penny. I have been able to put on over 25+ pounds of muscle this year in under 20 minutes per day. The product may come off as too good to be true, but after exclusively using it for 9 months I can swear by it.
What software or app that you pay for has added the most value to your life? And are there any other paid or unpaid software and apps help power your life?
Loom is by far the tool that comes to mind. I create anywhere from 2-10 loom videos per day. It is the most efficient way for me to communicate and collaborate. 
What's your favorite book and why?
American Kingpin by Nick Bilton. The Audible book specifically. I have literally listened to this over 5 times. Absolutely love the narrator's voice and the story of Ross Ulbricht.
If you only had a few minutes to live, what are the most important life lessons that you would share with the world?
Be present, don't sweat the small stuff, and stop taking life so seriously and enjoy a bit along the way 😉
How can people learn more about you and your work?
The best way to learn more about more work is at Colinshipp.com. No social media for me here. Never been a fan of using social media, so if you really want to get a hold of me shoot an email to [email protected].