Note: This post may contain affiliate links which means if you click on a link and purchase an item, we will receive an affiliate commission at no extra cost to you.
This post is brought to you by one of Jessica's favorite travel accessories: a waterproof travel bag that keeps her important electronic gear safe and dry.
This is the latest interview in a series featuring digital nomads talking about their lives and lessons (click here if you want to be interviewed). The goal is to help demystify the process of making money online, wandering the world, and living an unconventional life!
Jessica's career took off on a new path when visiting a friend in Chiang Mai who let her in on the secret that you can work from anywhere in the world if you have a computer and an internet connection. We love her story of how she was nomading as a baby and how she continues to travel today.
Thanks for hanging out with us, Jessica!
Introduce yourself! 🙂 Who are you? What do you do for work? And what is your nomadic story?
Hi! I'm Jessica Ayre, and I'm the Content Marketing Specialist for Text Request, a B2B SaaS texting platform. I currently live in Chattanooga, TN, but I haven't always lived here. 
As a baby, I was flying before I was walking. My parents flew with me constantly. They told me I would sleep on the cabin floor, and people wouldn't even know that there was a baby on board because I never cried. 
I was born and raised in Manila, Philippines, during my formative years, but we traveled throughout Asia and all over the United States quite often. My dad is an American from Chattanooga, TN, and my mom is a Filipina from Manila. As a result, my sister and I grew up split between American and Filipino culture.
I grew up as an expat kid, which left me bouncing around the international school community in Manila. I had friends from everywhere, and it fueled me to explore the places my friends were from. I also (probably) drew inspiration from my own father, who is somewhat of a world traveler himself.
I stayed in Manila until I was 18 and decided to come to the US to pursue an American degree. We were always told at school that a Western education would attract only the best jobs, so I came here to secure my future.
After college, reality hit, and I realized that it was difficult for me to find a career as a communications major. I didn't know where to look. I settled for day-to-day jobs that allowed me to scrape by, but I knew that I wasn't using my full potential. 
Eventually, I began working for a digital marketing company called Bizop Media, and that's when my writing career started. I wrote blogs, social media copy, ad copy, email marketing copy, etc. I only worked for them for a year, but I'll be forever grateful for the opportunity since it opened so many doors for me. 
(Fun fact, the first blog I got paid for was about herpes.) 
I consider myself to be a Third Culture Kid, which is an open-minded concept by nature. But I think the constant hopping from country to country in such a short period of time really kicked my worldview mindset into gear. 
I decided to nomad with my boyfriend, Drew. We both were lucky enough to work remotely, and he was willing to come with me on this huge journey I envisioned. As first-time nomaders, I'm glad that we were able to do it together. 
We left the US by flying out of Atlanta, GA. From there, we went from Paris, France to Athens, Greece to Amman, Jordan, to Kuala Lumpur, Malaysia, to Chiang Mai, Thailand, all in a month. Once we got to Chiang Mai, we stayed there for two months. We wanted to reward ourselves with a stationary setting for the time being, and then while we were there, we took short trips to Siem Reap, Cambodia, and Manila, Philippines.
What inspired you to start nomading? And how has nomading changed your perspective on life?
I've traveled so much throughout my entire life. Many people might describe the process of traveling to be mundane and even nerve-racking, but something about the traveler lifestyle has always appealed to me. Airports are like another home to me, in a weird way. I have always found comfort in the constant motion of traveling from place to place.
When I flew to Thailand for the first time, I was visiting some close friends that I grew up with in Manila. Kathleen and Rachel introduced me to the digital nomad lifestyle, and I've been intrigued by it ever since. They brought me to their favorite coffee shops in Chiang Mai and introduced me to their digital nomad friends. 
At the time, I was working a retail job and used my vacation days to travel to Thailand. When my friends showed me what I could be doing with my college degree, I knew I had to find a way, ANY way, to make this a reality for myself. Working from my computer and being able to travel anywhere in the world? I'd be a fool to turn down the opportunity. I had everything I needed; I just needed to find a job that would let me work remotely. I wanted to be a part of the digital nomad community so badly.
Whenever I got my job at Bizop, I waited a couple of months before I decided to nomad. I wanted to save up money and draw up a plan before I set out. This was the first job I ever had where I could work remotely, and I wanted to secure everything and do some intensive research first. 
When I finally started nomading, my world changed completely. The frivolous things of everyday life in Chattanooga seemed to disappear out of the plane window as I traveled further and further away from the place I called home for the last 10 years. It was a huge shift in my life, and I learned how to adjust to different cultures. FAST. 
While I have been a frequent traveler my entire life, this was something completely different. I wasn't with my family, and I wasn't staying for a week or two. This wasn't a holiday trip––it was a new lifestyle. I nomaded with Drew, and we had only each other to rely on. I linked up with my Manila nomad friends and grew to lean on them, too, in addition to meeting a number of new friends along the way. 
I found myself occasionally missing things about the US, like certain snacks and the convenience of being able to buy everything you need in one store. I kept in touch with my US friends and family virtually, but I've been conditioned to the distance with my other friends and family my entire life, so that wasn't a huge adjustment for me.
Please tell us your detailed story of how you got into your line of work and how you turned it into a remote career.
I started out as a writer for my college newspaper, which I didn't think too much about. I knew that I enjoyed writing ever since I was in elementary school. I never thought that I could take my writing skills and turn them into a career. I always thought I would end up as a teacher, a journalist, or something like that.
As I stated earlier, I worked as a copywriter for Bizop Media. I learned the ins and outs of basic marketing as well as Search Engine Optimization (SEO). From there, I took those skills and found another job at Mediafy Communications, where I did social media marketing. This took place during the height of the pandemic, so remote working was mandatory. 
Now, I am a Content Marketing Specialist for Text Request, where I help build our backlink profile, monitor SEO efforts and contribute guest posts when I can. With an abundance of jobs in marketing and communications, I realized that you don't necessarily have to have a tech degree to work in tech. 
I work part of the week in the office and part of the week at home. I like the option to do both, as a change in environment can be motivating for productivity.
What are the 2-3 favorite places where you've lived/traveled to and why?
Chiang Mai, Thailand. I loved the walkability of the city, the never-ending selection of food, the liveliness, the friendliness of the people, the scenery, the beautiful temples, all of it. It's known as one of the biggest digital nomad hubs in the world, and after living there for two months, I could see why. You can do your work in a trendy coffee shop during the week, and on the weekend, travel up the mountain to see Wat Phra That Doi Suthep, a gorgeous golden temple that looks over all of Chiang Mai. It's heavenly. There is something new to explore every day.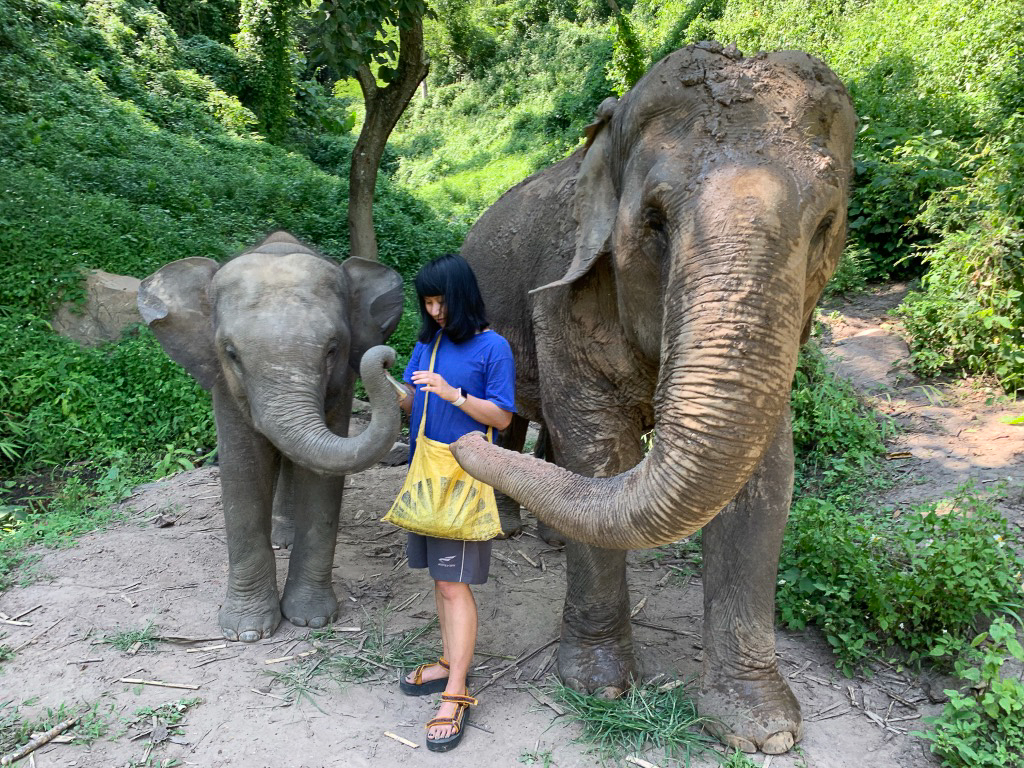 Siem Reap, Cambodia. We visited for a week. The first place I had to go to was Angkor Wat, which is arguably one of the most magnificent places I've ever been to. It's a UNESCO heritage site and the largest religious monument in the world. I'm a big fan of ancient temples and places that are rich in history; I was in complete awe the entire time. Plus, Drew and I befriended the people in our tour group, and one of them actually ended up coincidentally coming back to Chiang Mai with us! I would definitely consider Cambodia to be a hidden gem of Southeast Asia. 
Manila, Philippines. This was my home for 11 years of my life. I definitely took it for granted as I was growing up and spent too much time in the expat bubble, but I will admit it was a lot of fun. It was a world within another world. Most of my family, including my mom's family, lives all over the US, so our family built connections with the people around us. My classmates became my extended family. 
There's a lot of sentimental value behind my memories of growing up in Manila, which makes it one of my favorite places on this Earth. I wouldn't have wanted to grow up any other way. 
The one thing I miss the most about the Philippines is the pristine white sand, turquoise beaches. Once you've been to a beach in the Philippines, nothing else compares! Also, the delicious cuisine and tropical fruits.
What advice would you give to someone who's thinking about nomading?
As a first-time nomader, I was most nervous about leaving my cats behind for months. I was also nervous about things like losing my passport, losing my debit card (which actually did happen), and being stranded somewhere without a cellphone signal or internet connection. 
There are always things to worry about, but if you let those things cloud your decision-making process, they will only hold you back. There's always a solution. When I decided to nomad, I was at a point in my life where I didn't have many things at stake. I didn't have a house, a car, or bills. I lived at my mom's house at the time, which served as my home base and made it a lot easier to transition into the nomad lifestyle. 
There are different levels of nomading. You can go complete nomad by selling all of your property and possessions, or part-time nomad, which is what I did. I only took what I needed when I went abroad and left my cats in the care of my mom. I wasn't sure if I wanted to completely commit, which is why I think it's important to 'sample' the lifestyle first before going full nomad. 
I would've kept traveling, but COVID hit the world a little after we returned back to the US and made it extremely difficult/impossible to travel internationally.
Drew and I met so many wonderful people on our journey. A lot of this is thanks to the Couchsurfing app and attending the social events they host. You can also network with people through local Facebook groups, such as Chiang Mai Digital Nomads or Bali Digital Nomads. There's usually a digital nomad Facebook group for the city you're in. Just do research. Reddit is a good resource too.
Social media is a powerful tool and can really help bring people together. As a safety note, always be sure that you are meeting people in public places. 
Here are some basic things to keep in mind when traveling from country to country:
Be aware of your visa limitations and how long you are allowed to stay in the country.

Research local holidays so that you aren't blindsided by sudden closures or a hike in prices.

Learn basic phrases of the local language. Even if you think you sound dumb, the locals will appreciate you making an effort and will be more willing to help you out. 

If you don't want to learn the language, at least download a translation app. Speaking English slowly and using hand gestures isn't going to help if they don't know English at all.

Carry cash on you so that you can always convert to the local currency in case you are somewhere that doesn't accept cards.

FYI, the airport currency exchange booths take a huge commission when you convert your money there. The only times I've converted at the airport were when I was desperate and had no other choice.

Don't bring your passport when you leave for the day unless you are renewing your visa or going to the airport. Keep it in a safe in your room. Take a photo of it instead and keep it on your phone.

The same goes for travel documents. Take photos of all important documents in case something happens.

Be conscious of how you're dressed and how you carry yourself. Depending on where you are, you can easily stick out as a target. It's better to dress simple and minimal––avoid designer clothes or flashy accessories.

Always keep a power bank on you so that you can charge your phone. This has saved me in so many situations when I haven't been able to find an outlet. You never know when you need to contact someone or look up something on your phone.

Figure out what type of outlets they use in the country/countries you'll be in.

Research the type of scams that are prevalent in the country you'll be visiting. Some scammers are very sly and may appear non-threatening, especially if they have children involved, so it's good to know what to look out for.
What is one of your favorite travel stories/experiences?
In November 2018, I had an 11-hour layover in Seoul, South Korea. Instead of waiting around at the airport for my flight, I decided to link up with my friend, Seyeon. Seyeon is my best friend from high school (we went to HS together in Manila) and was living there at the time, so she picked me up at Incheon and took me to the city center. Eleven hours isn't a long time, especially for two high school besties who haven't seen each other in a while. We aimed to make the most of our 11 hours together, and we did.
She brought me to a local Korean BBQ joint where we had all the Samgyupsal and Chadol Baegi we could eat. On top of that, we downed about 4-5 bottles of Soju and Somaek, so we were feeling really good. After our meal, we stumbled around the city center of Seoul, bargaining with local vendors, and eventually made our way into a cat café. 
The cat café felt like a fever dream. The reality of everything hit me at once––I couldn't believe I was in Seoul with my best friend at a cat café. We were picking up cats and holding them like babies––to the point where one of the cats got so irritated, it attacked me. I didn't care, though. I was just happy to be in Seoul. 
Before heading back to the airport, we stopped by one more place: a Purikura photo booth studio! I used to take Purikura photos all the time in high school, so it was only fitting that Seyeon and I dropped by for a quick session.
We took as many photos as we could with the remainder of my Korean Won that I exchanged. Afterward, we headed straight for the airport by taxi. I was not ready to head back to the US. I was only stopping in Seoul for a layover from Chiang Mai, and I wanted to extend my stay. Realistically, I knew I couldn't. I bawled my eyes out in the taxi. I couldn't tell if it was the Soju exaggerating my feelings, but I knew I was sad to part with Seyeon yet again. 
We boarded the airport train to take to my terminal, but Seyeon couldn't get off with me, so we had to say goodbye to each other on the train once we got to my stop. In my life, a lot of my tearful farewells happen at the airport, and this was just another one.
It was only 11 hours, but it felt like two days. Every time I hang out with Seyeon, we both lose our voices because we spend all of our time catching up and laughing. I had the familiar hoarseness in my voice once I got to security. That's how I knew I had another unforgettable time with my best friend. It's always a matter of time until the next one.
What is unique about the way you travel, and what advice do you have for someone who wants to travel with a similar style?
I hate to admit it, but I'm not the lightest traveler. Some digital nomads choose to be completely minimal, which is awesome! I honestly wish I could drop the bulky luggage and live like a true nomad, but I'm tied to my belongings and the "what if" scenarios. 
On an international trip, I usually bring two suitcases and a backpack. The suitcases aren't filled up all the way; they're just packed with the basics. I do that on purpose so that I can collect things during my travels and bring them home. I typically fly airlines where the two suitcases are already included, so I don't have to worry about the extra cost of bringing those with me.
You can always buy clothes and toiletries no matter where you are in the world, so don't worry about those things too much unless you use a specific kind of shampoo or soap. 
As a woman and person of color, what should other people who identify similarly (and who haven't traveled much) know about traveling/nomading?
I am an Asian-American female, and I have encountered a bit of sexism that might have been mixed in with racism––but to be fair, that's everywhere I go, including places in the US.
Regardless, I highly advise you to do research on local customs, especially dress codes. When I traveled to the Middle East, I learned that I couldn't wear shorts or tank tops freely, even if the weather was hot. It was the same when visiting Buddhist temples in Southeast Asia. No exceptions. It's not your country, and you're a visitor. You have to realize that you can't act and dress how you would want to. 
If you have a hard time finding conservative clothing that doesn't suffocate you, I recommend going to a local market where they sell inexpensive, loose clothing that breathes well. If all else fails, buy a scarf or a shawl to cover yourself up. Not only will you be able to help out local vendors, but you'll also get a souvenir out of it. In Thailand, they have all kinds of outdoor bazaars. You can pick up a pair of loose pants and a shawl to cover your shoulders, and bam––you're ready for the temple. 
Another thing I learned about the Middle East––you cannot stay in the same room as your significant other if you aren't married. So if you choose to book an Airbnb, you might come across accommodations with rules like "Only Male" or "Only Female." I heard this was the case for some places in Indonesia, too, so be aware of those types of things.
What does a day in your work life look like? Paint a picture for us :).
I spend my mornings doing email-related tasks, such as responding to HARO queries and pitches. In the afternoon, I do a lot of research on outlets that could be good fits for guest posts, as well as monitor our SEO efforts on SEMrush. 
Depending on my project load, I spend the last part of my day writing blogs, revising old blogs with an SEO focus, and helping our Content Editor edit posts for our blog. 
Every Monday, we have a company-wide meeting on Zoom where each department leader shares what their team has been working towards. On Wednesdays, I have a 1:1 meeting with our VP of Marketing (my direct supervisor) to touch base and get help with some of my tasks. On Fridays, we have a marketing team meeting where we discuss the things we worked on throughout the week and reach out to each other if we need help. My 1:1 meetings are typically in person, but our team meetings are usually virtual.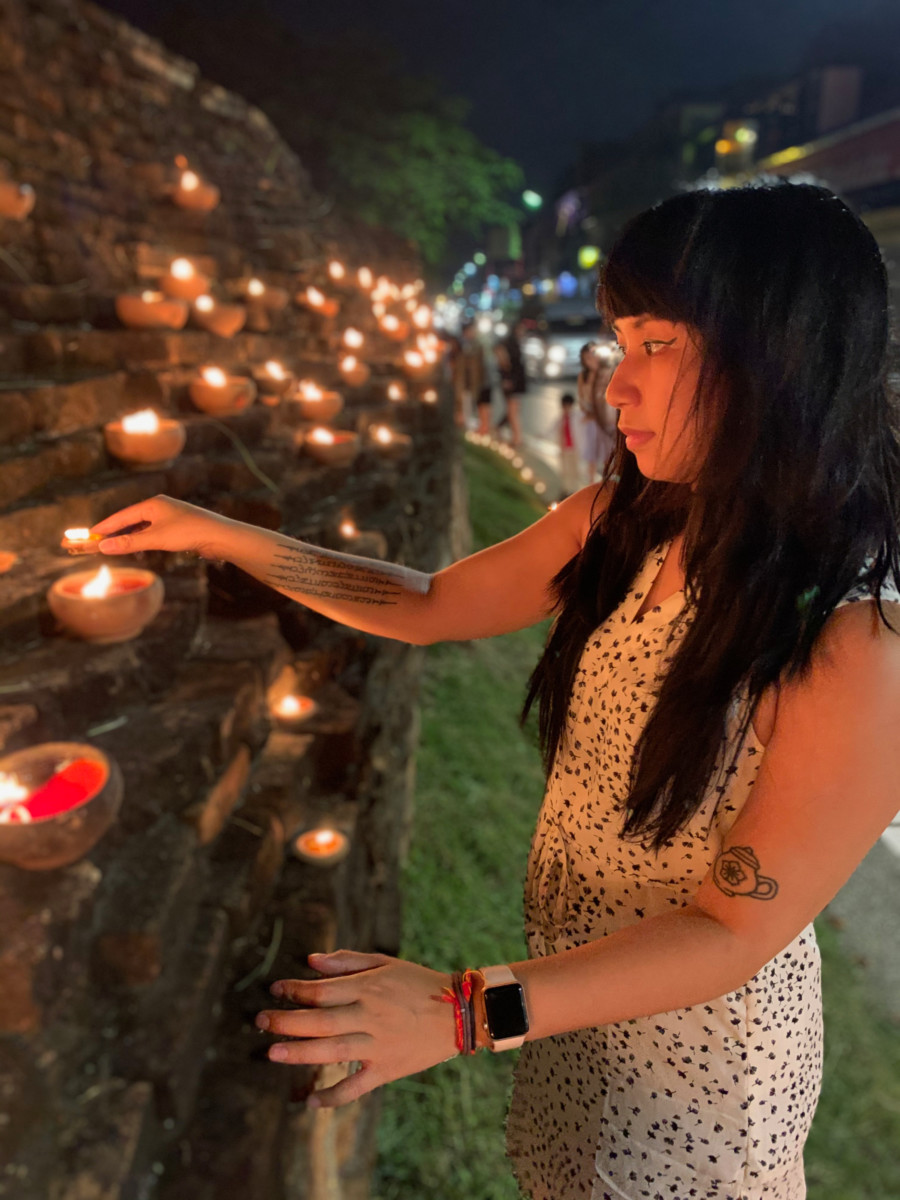 What digital tools do you use for your work?
Slack, Zoom, SEMrush.
For someone interested in getting into your field of work, what's the best advice that you would give? And what books, podcasts, thought leaders, or other learning resources do you recommend?
Don't let the lack of a college degree discourage you from applying for remote work. There are so many free and affordable online resources that can teach you everything you need to know, depending on what you want to pursue. 
Grow With Google is a great place to start. You can also explore the different certifications that HubSpot has to offer. Take advantage of the hundreds of courses on Udemy. You can even get on YouTube and learn loads of first-hand information about the industry of your interest.
And if you do have a bachelor's degree, you don't have to have a tech degree to work in tech. I majored in communications with a minor in English. Those kinds of skills are valuable for marketing in any company.
If you only had a few minutes to live, what are the most important life lessons you would share with the world?
Always show gratitude and be kind to others around you. Learn from your past experiences, and don't let those things define you. Show love to your family, your friends, and your significant others. Don't waste your time worrying and hesitating. Life is constantly fleeting, and it's so important to live in the moment. You never know when it'll end, so take advantage of the time you have.
What do you travel with that you couldn't imagine traveling without?
My Macbook Pro

A universal travel adapter

All of the chargers for my devices, including extra lightning cables

TSA-approved bag locks

My 

Allbirds

Medicine. I stress this so much. It might be difficult to find what you're looking for in your time of need, especially in a foreign country. So bring what you're familiar with.

Wet wipes and hand sanitizer

My travel 

seat hammock

An emergency tote bag

My 

North Face

 rain jacket

A swimsuit and a rashguard (if you're a woman going to a conservative country)

Headphones/Airpods

Sunglasses

A good face moisturizer to protect against the elements

Extra underwear, socks, and clothes in my carry on

Nintendo Switch

Power bank

 to charge devices
What small change has made a big difference in your life?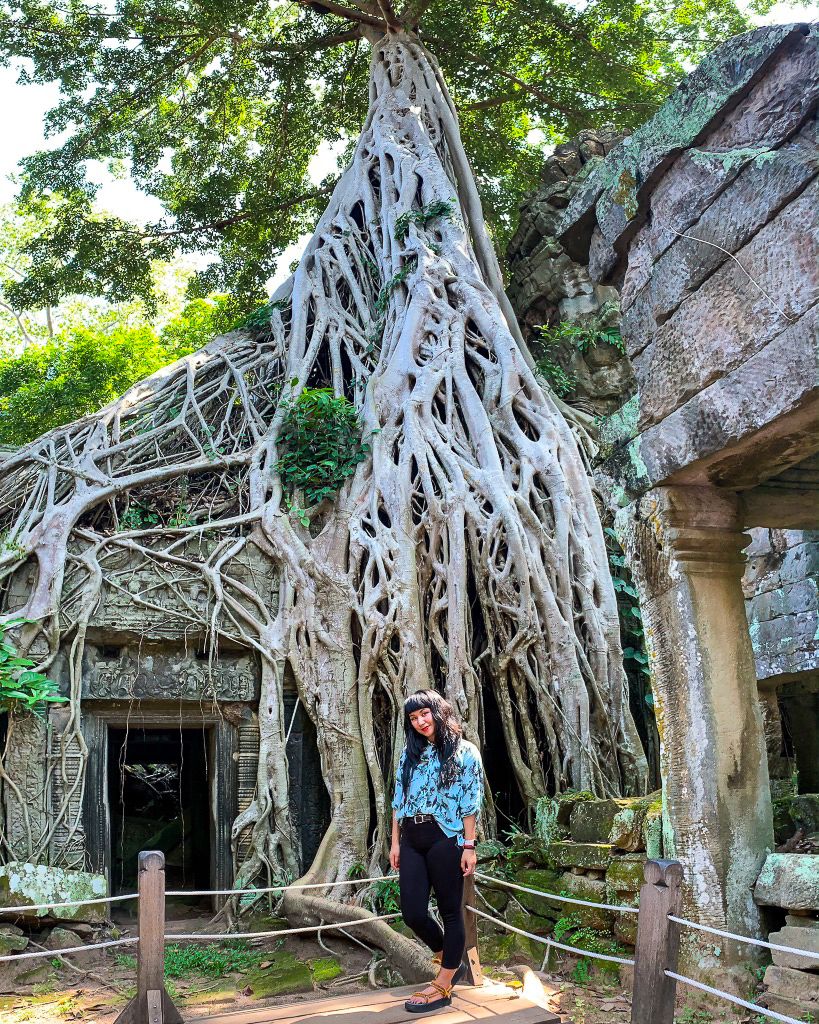 When I started out at Text Request, my boss taught me a phrase, "Do the small things well, and the big things will take care of themselves." As this was my first time learning how to pitch to outlets, I was getting discouraged by the lack of responses. I focused on doing my small tasks really well, and eventually, things in my department started to pick up the more I answered HARO queries and connected with people on LinkedIn. It's a slow but sure process, but baby steps definitely make a difference in the long run. Never lose sight of the bigger picture.
Tell us about a deep passion of yours! What has your journey been like, and what advice/resources would you recommend for someone interested in learning more about this topic?
Photography has been a passion of mine for as long as I can remember. Even when I was a kid, my parents would buy me disposable cameras so that I could take photos on my own. I love taking photos, and I love keeping them. I'm somewhat of a digital hoarder, meaning I have hard drives and DVDs full of photos from years and years ago. I'm saving them all for something; I just don't know what for yet. 
I started by taking photos of everything when I got my first Digicam at 12 years old. As I got older, I realized that I could frame things and compose subjects. My work eventually got featured in my school's art exhibit. Now that we live in the age of smartphone photography, it's almost effortless for anyone to take high-quality photos. 
For anyone who wants to pursue photography, I'd say to just start taking photos of things you think are worth capturing and remembering. From there, you can start figuring out your style and favorite subjects. Are you more inclined towards nature shots? Portraits of people? Macro photography? When you discover what you like, focus on that. You'll get better and better as you develop an eye for what looks good.
How can people learn more about you and your work?
https://www.linkedin.com/in/jessicayre/
https://www.textrequest.com/blog