Note: This post may contain affiliate links which means if you click on a link and purchase an item, we will receive an affiliate commission at no extra cost to you.
This post is brought to you by a few of Lucy's dopp kit essentials: toothpaste tabs, shampoo and conditioner bars, and Thinx.
This is the latest interview in a series featuring digital nomads talking about their lives and lessons (click here if you want to be interviewed). The goal is to help demystify the process of making money online, wandering the world, and living an unconventional life!
Like any human being would, Lucy found herself burned out when working 100 hours per week in London. A one-way ticket to Vietnam changed the direction of her life. She has terrific insight into becoming a nomad, finding your niche, and ultimately finding freedom.
Thank you for sharing your story with Freedom Is Everything, Lucy!
Introduce yourself! 🙂 Who are you? What do you do for work? And what is your nomadic story?
Hello 🙂 My name is Lucy, and I am a 26-year-old digital nomad and online business owner. I founded a vegan digital marketing agency and also co-founded a vegan editorial with my sister.  
I came back home to the UK from Mexico in March 2020 to wait out the pandemic with family. I'll be heading back to Latin America once I'm vaccinated and feel safe to do so!  
I have followed many different career paths and will probably embark on a few more in the future. I get bored easily, but I don't see that as a bad thing!  
I have a BA in Politics and an MA in Global Justice. I specialized in animal rights within political thought and had been accepted onto a Ph.D. program. But I decided instead to become a vegan chef. So I ended up working in a tiny little kitchen, flipping vegan burgers for a living.  
I spent a few years working as a chef in London, UK. I experienced MAJOR burnout, working 16-hour shifts six days a week in very chauvinistic environments.  
Sat in a pub one day, washing my sorrows down with a pint, I booked a one-way ticket to the island of Phú Quốc, Vietnam.  
And that is where my nomadic story begins. 
What inspired you to start nomading? And how has nomading changed your perspective on life?  
When I arrived in Vietnam, I was full of uncertainty and doubt about whether I was doing the right thing. 
The plan was to set up my own vegan food business next to the beach, along with a fellow British Chef and a local entrepreneur. After two months of working on the business with no actual physical restaurant being built, I decided I had to move on.  
And it was at that point that I realized that I really didn't want to go home. There was just too much to see, and I simply had to find a way to carry on seeing it all.  
So I moved to Saigon and started teaching English online. It wouldn't have been my first choice of job, but it paid the bills! In the meantime, I was building my vegan food blog and began the Vegan Sisters editorial with my sister (who was living in South Korea as an English Teacher at the time).  
I didn't really know what the goal was with these; other than that I knew people could make money with websites.  
I even remember jotting down in my notepad 'How do I get people to look at my blogs?' Little did I know the career journey that this one question would lead me on.  
I became fascinated with SEO and eventually ended up working in sales for an SEO agency in Vietnam. Not long after, I founded SHiDO, a digital marketing agency specializing in vegan and ethical businesses.  
I was still in Vietnam at this point, but as soon as I'd built a team and had brought on a few clients, I was off on my nomad adventures. The wanderlust that had first hit me in Phú Quốc was about to be fulfilled! I went around Asia for a while before heading back to Europe and then to Latin America.  
I'd managed to create a career that fit around my new lifestyle!  
Nomading hasn't just changed my perspective on life; it has become my life. Here are some of my key takeaways:  
– some of the best long-lasting friendships are formed in seconds  
– you may fall out of touch with some people (but that is okay!)  
– there is an adventure around every corner! You just need to be open and up for it 
Please tell us the detailed story of how you started your business.  
When I started up my own websites, I discovered a passion for all things SEO. I took it upon myself to learn the basics so I could implement it myself.  
Upon implementing it myself and seeing good results, I realised I could help others do the same.  
I've been vegan for many years now, and I have always somehow tied my career into it. So when I began planning my digital marketing agency, I knew it was the right idea to make this area my niche.  
A digital marketing agency without a niche is going to be difficult to market. There are just so many out there.  
This niche was an easy pick for me. It is an area I care a lot about and a market I fully understand. Because of this, building the website and then finding clients was easy. I ensured to follow good SEO practices on my own website (particularly as we do SEO for clients – practice what you preach!), so it is ranking for vegan marketing-related searches, meaning I get a good supply of hot inbound leads.  
Plus, I became more active on LinkedIn. I am rubbish at most social media as I hate putting myself out there! But I love LinkedIn, and I manage to do it quite well. I am connected with fellow vegan business entrepreneurs and freelancers. I use the platform to support others through sharing blog content, marketing tips, and more. Through time, people have started to see me as an authority in the field.  
My one top tip for LinkedIn, though, is not to be too sales-y. I made this mistake in the beginning, and I think I lost the trust of many good potential connections. I now see networking as being much more important than selling.  
Since the pandemic, I have come back to the UK and am spending a lot more time building my side hustles. While I miss nomading, this extra time at home has been a blessing in disguise. I have been able to build up the affiliate earnings on Vegan Sisters editorial and am in the process of building a vegan course platform called MycoLearn – think a vegan Skillshare.  
I'm sure you are starting to sense a vegan theme here, haha.  
I often stretch myself too thin, but I think as a nomad, it is incredibly important to build up multiple income streams, just in case you have any slow periods for one of them.
What are the 2-3 favorite places where you've lived/traveled to and why?  
1. Cuba  
Okay, I know this is a nomad interview, and Cuba isn't necessarily the most nomad-friendly destination, but it is 100% my favorite place on earth.  
When I arrived in Cuba, I had no idea how bad the internet situation was. I eventually gave up trying to get good internet and gave in to the fun instead. I had a lot of work to catch up on once I made it to Mexico, but being my own boss meant that it was okay!  
Cuba is full of incredible kind, hilarious, and fun people. Every day turned into its own adventure, drinking rum and dancing salsa with locals.  
As soon as I'm allowed (pandemic dependent), I'll be heading back for a much-needed 'holiday.' 
2. Taipei, Taiwan 
I love Taipei. It such a fun city and a great place to work. There are loads of really cool start-ups and co-working spaces in the city, plus plenty of trendy bars to grab a drink from after you've finished working.  
My favorite thing about Taipei is the food. They have loads of really awesome vegan restaurants and bakeries.
Plus, deep-fried sweet potato balls, what more could you want!  
3. Saigon, Vietnam  
I spent most of my nomading life in Vietnam, and this was because of how amazing a country it is. The food is incredible and fresh, the beers are cheap, the nearby islands and sea are beautiful, and the city is alive.  
The expat community in Vietnam is amazing. You'll be sure to find a friendship group for you here! 
What advice would you give to someone who's thinking about nomading? 
Meeting People  
First off, try out different ways of meeting people and find what suits you.  
I started by staying in hostels and Couchsurfing. These were great places and ways to meet new people. But as an introvert, I began to crave my own space!  
So I found other ways to meet people, for instance, on a local FB group. I always check out the 'Vegans in….' groups.  
I have also used dating apps to meet people. I would recommend doing this if you want to meet individuals rather than larger groups. Although I would recommend being upfront with people before meeting them, tell them your situation and why it is you are on the app! I have a few really good friends around the world who I first met off a dating app.  
Greatest Fears  
As someone who is extremely organized and loves structure, I had many fears and anxieties about becoming a digital nomad.  
I'm the kind of person who likes to pack for a holiday about two weeks in advance, mostly because I'm scared about forgetting to pack something.  
I also like to print out my itinerary and research each place I visit months in advance.  
But when I started nomading, this was near impossible to keep up. And at first, I really struggled. I would get very anxious at airports and, upon arriving somewhere new, would go into panic mode. 
I needed this though, after a while, I learnt how to chill. And I would never have learnt how to do that otherwise.  
Now, I am the kind of person who shows up at the airport and buys a one-way ticket to whatever destination they have flights going out to that day. I arrive, and I see what happens.  
So even if you think that nomading is going to be too difficult and that it won't suit your personality type, you won't ever know unless you try it. I would never go back to itinerary printing spreadsheet planning holiday making ever again, and I am all the happier for it!  
Top Tips  
Never judge a destination before you have visited it yourself. There is so much misinformation out there, especially in some of the Facebook groups.  
I've seen people who have been put off traveling to places because they've posted up their plans on a FB group and then been told that they shouldn't go there because of muggings, crimes, bad weather, etc. And I'm not saying that you won't ever be affected by any of these things, but I've experienced most of these back at home in the UK.  
Do some research before you go, check out Lonely Planet, read up on Government advice, and talk with some fellow nomads. Then, if you are worried, find a travel buddy. I now travel everywhere with my sister, we are very similar in personality and also want to see all the same places, so it makes sense! Plus, we always feel that bit safer together.  
Oh, and get digital nomad insurance. This may just save your life.  
(we wrote a piece on digital nomad insurance here that may be handy!)  
What is unique about the way you travel, and what advice do you have for someone who wants to travel with a similar style? 
As I mentioned, Since the end of 2019, I have been traveling with my sister. She was living in South Korea when I lived in Vietnam, and we'd meet up occasionally around the globe. We began building our editorial (Vegan Sisters) together, and it made sense for us to join forces and travel together.  
This allows us to build up content together for the website and social.  
I would only recommend traveling with a family member if you are 100% certain that you will get along. There are definitely downs when you travel, and if you are traveling with someone else, you need to know that they've got your back!  
As a woman, what should other people who identify similarly (and who haven't traveled much) know about traveling/nomading?
I am a female nomad and have traveled solo and with my sister. It isn't always easy for women traveling, and there have definitely been some places where I haven't felt entirely comfortable.  
For instance, in some Latin American countries, you may find the local men are a lot more upfront and will approach you in the street a LOT.  
I found chatting with local women to be incredibly handy. Find out what approaches and tactics they have for dealing with passing remarks. They'll also be able to tell you what areas to avoid, if any.  
If you had debt/student loans when you started nomading, how did you handle or think about this, and what advice would you give to other people with a similar situation?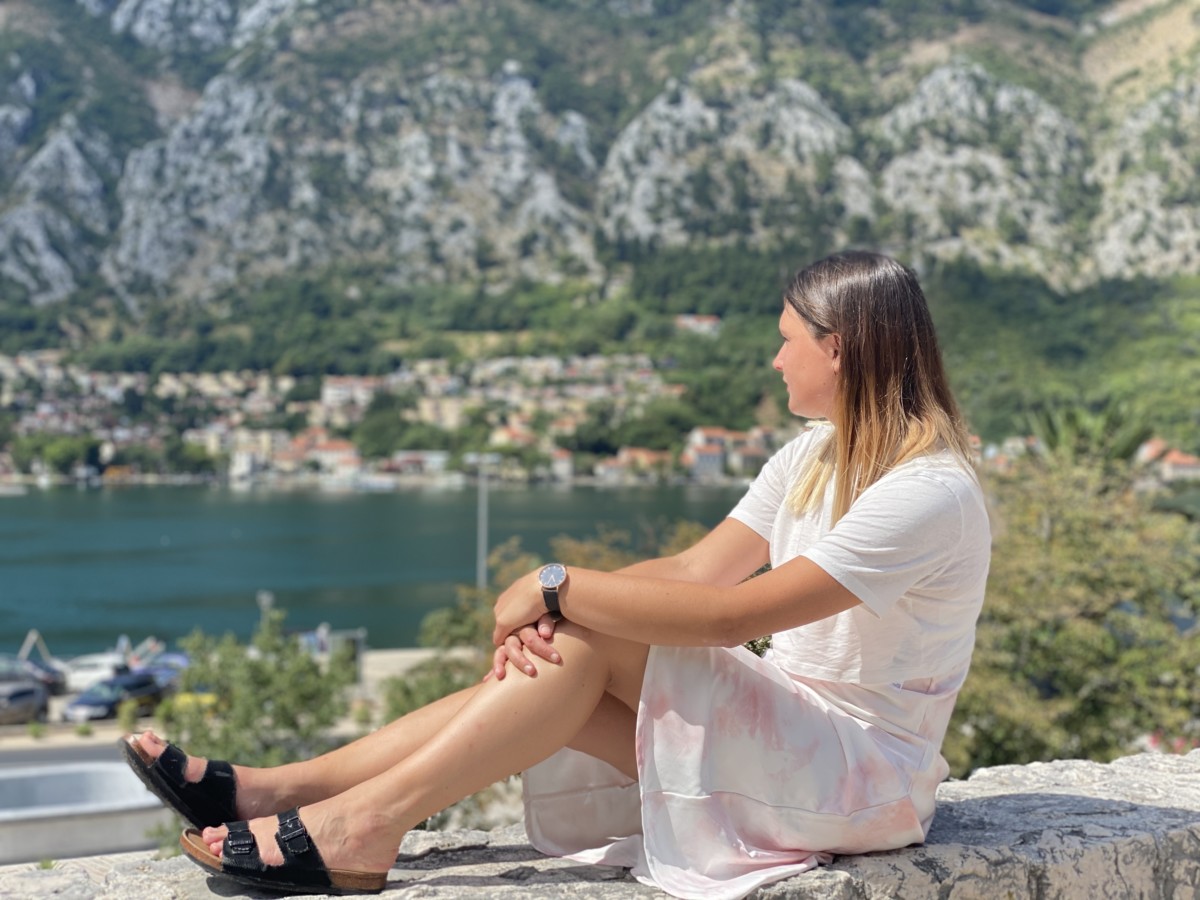 I have a lot of student debt. Unfortunately, in the UK, all of our student loans were sold to a private company which means I am amassing a HUGE amount of debt from the interest.  
Unlike some countries, we don't have to pay any of it back unless we earn a certain amount. Traveling in cheaper countries has meant I haven't had to earn as much as this.  
I'm probably not the person to give advice in this area, though. I guess I am just avoiding the inevitable, haha!
What is one of your favorite travel stories/experiences?
My sister and I were Couchsurfing in The Bahamas, which was eventful in itself. However, the Bahamas that we saw was very different from the one that people see when they enter by cruise ship or head directly to their remote sandy island.  
We were staying in a very local area outside of Nassau with a guy who calls himself Captain Ron. He runs tours on the island and is always found wearing a captain's uniform. He doesn't own a boat, though!  
Because we weren't in the center near the beaches and the boats, we had to take a jitney (a local bus) to get anywhere on the island. And to be honest, it was on these jitneys that we had the most fun.  
The locals were always so shocked to see us get on the jitney because it was a local route far away from the tourist crowd. And Bahamians are very outspoken, and they'd question us. Not in a rude way. They were just curious! So we'd get chatting with a lot of the locals, and we even ended up befriending one of the jitney drivers. She began looking out for us every day, making sure she would pick us up.  
On one of the journeys, there was quite a horrific smell wafting around the jitney, and it caused a bit of an uproar amongst the passengers. Some passengers were shouting out, accusing different people on the jitney of being the cause of the smell, while others were going around spraying aftershave into the vents. People were hanging out of windows and shouting loudly about how horrific it was.  
It was hilarious, but you definitely wouldn't have wanted to be the person that smelt.  
Eventually, one passenger was singled out, and the driver stopped at the side of the road and kicked him off.  
Shortly after, the driver invited us out for drinks. We took her number but decided against meeting up just in case we had forgotten to put on deodorant that day.
Since launching, what has been most effective to acquire/retain customers and scale your business?  
Our main focus is on SEO. We are always building up new content assets and re optimising old ones, providing worth for vegan business owners. Then we make sure to utilize lead magnets so that we can capture email addresses.  
Successful lead magnets have included free guides and free SEO video audits. The latter being where we spend 5-10 minutes giving people tips for improving the SEO on their website.  
The video audit is the highest converting magnet, with many people booking in a call to discuss our services afterward.  
The free guide puts visitors into an email funnel where they receive case study examples and are offered a discount on our consultancy offerings.  
We have also found that word of mouth and referral bonuses work amazingly. And the most important thing there is first to build trust and do your work well!  
What digital tools do you use for your work/business? 
We use Semrush, Agency Analytics (live dashboard for clients), and all of Google tools for client work. 
We use Slack to communicate within the team and monday.com to organise all of our workloads. In addition, all of our documents and spreadsheets are on Google Drive. This makes it easy for us to all work remotely.  
What scale is your business at today, and what are your future goals? 
For my digital marketing agency, SHiDO, within one year, we've been able to reach six figures. And as costs are often much lower for a remote online business, we can reap the rewards of this a lot more than, say, someone with a physical brick and mortar site.  
I have always wanted to make sure that all my remote team are paid fairly. They, like me, are digital nomads. I understand that it can be a struggle to get paid a fair wage online. But I work with highly skilled individuals who just happen to live nomadically in cheap countries; this doesn't mean they should be paid less. So, I have to be careful with expansion. We go for a slow and sustainable approach.  
One future goal for SHiDO is to create resources, guides, and online courses for vegan businesses that may not have the budget for the ongoing implementation of digital marketing services.  
My side hustles (Vegan Sisters & MycoLearn) are growing rapidly in the background. I have started to hire agencies to help us out with areas like social media, which is a strange experience, being on the other side of an agency!  
The next challenge, finding time to continue doing everything once I am back living nomadically again.
For someone interested in becoming an entrepreneur in your field, what's the best advice that you would give? And what books, podcasts, thought leaders, or other learning resources do you recommend?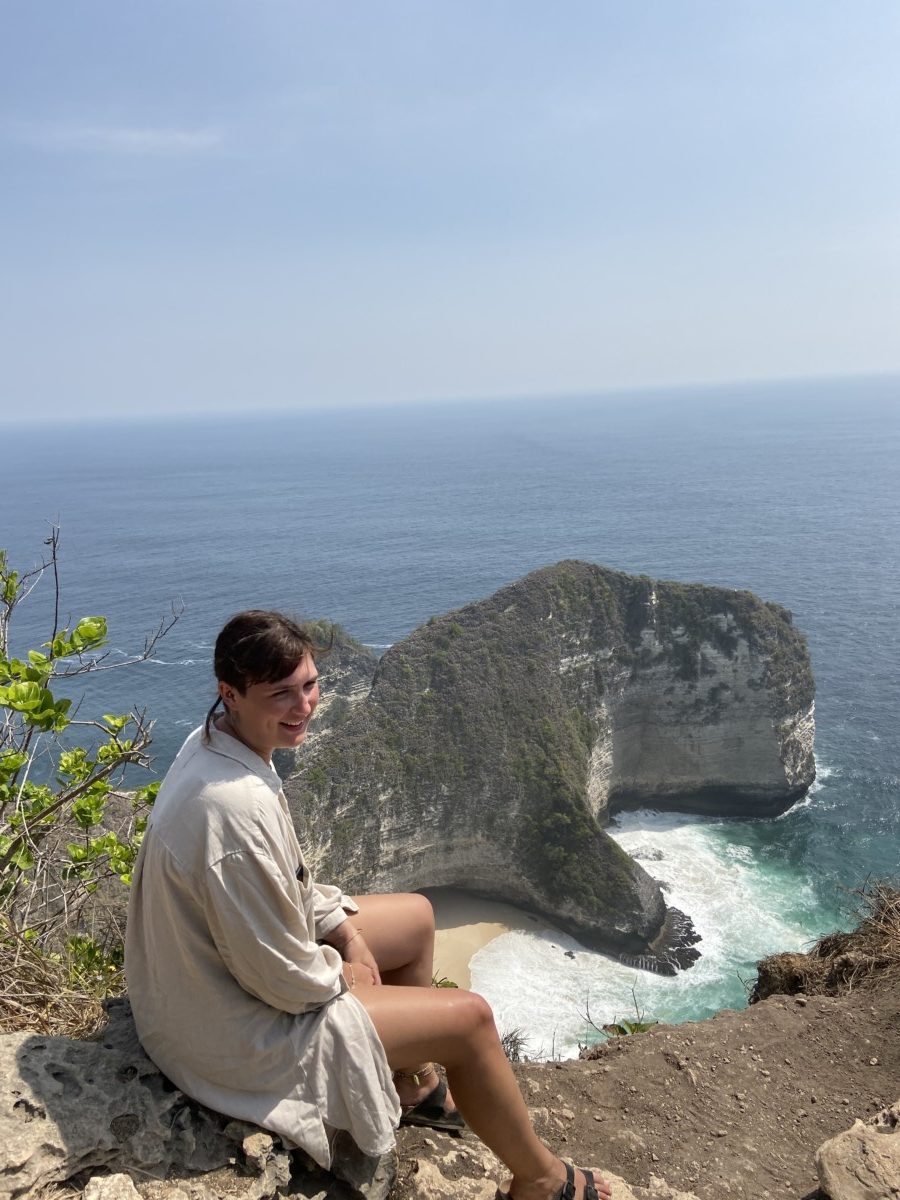 I mentioned this briefly earlier, but I think it is one of the most important things to get right. Find your niche. And do it well!  
Being an entrepreneur is tiring. But if you have passion for what you are selling and why you are doing it, then the work will be that bit easier.  
It is also extremely difficult to sell to everyone, especially when no one knows who you are!  
Some books I've found incredibly useful:  
– Understanding Michael Porter by Joan Magretta (essential when you have competitors and are building a strategy)  
– Spin Selling by Neil Rackham (for anyone who, like me, is terrible at selling)  
Podcasts:  
– The Disruptors on BBC (to get an insight into other successful entrepreneur's journeys)  
I also have joined many different networking groups within my niche. For instance, Vegan Women Summit
If you only had a few minutes to live, what are the most important life lessons you would share with the world?  
Stop thinking about it, just do it (damn, why did Nike already use this!). Just because society tells you to study, work, save, get married, have kids, that doesn't mean you have to spend your life planning for it, working crazily hard for someone else, getting yourself in debt, and only managing one holiday every couple of years.  
I found true freedom when I bought myself a one-way ticket to Vietnam while slightly drunk and depressed in a busy London pub. Best decision I've ever made!  
What do you travel with that you couldn't imagine traveling without?  
This one is for all the female digital nomads out there. Sustainable period products have been a lifesaver!  
My favourites:  
Nixit
Not only because they are better for the planet, but also because some countries I've visited have bad supplies of female products, and having a reusable product means you don't have to be reliant on what you can buy in that particular country.  
And on the topic of sustainable products, other lifesavers for me are:
Safety razor  
They are all much simpler to carry around in your baggage and last longer! 
Tell us about a deep passion of yours! What has your journey been like, and what advice/resources would you recommend for someone interested in learning more about this topic? 
Inventing my own vegan recipes and making sourdough bread!  
I have my own sourdough starter, which I created at the beginning of the pandemic. It has forced me to slow down, especially when I am overworking myself. If I don't slow down and give time to baking with the starter, I may kill it. Like having a bubbly sour baby, just it doesn't cry, haha! 
When I start living nomadically again, I'll be trying to figure out a way to travel with it. I am interested to see how the starter will evolve in different environments. Watch this space, it may well even get its own Instagram page
How can people learn more about you and your work? 
Connect with me on LinkedIn:  
https://www.linkedin.com/in/lucy-a-johnson/ 
For my vegan digital marketing agency, SHiDO:  
@shidodigital (for all social)  
For my vegan editorial, Vegan Sisters:  
@vegansistersofficial (for all social)  
For my online vegan course platform, MycoLearn:  
@mycolearn (for all social)