Note: This post may contain affiliate links which means if you click on a link and purchase an item, we will receive an affiliate commission at no extra cost to you.
This post is brought to you by one of Ucman's travel essentials – a worldwide power adapter that works in over 200 countries.
This is the latest interview in a series featuring digital nomads talking about their lives and lessons (click here if you want to be interviewed). The goal is to help demystify the process of making money online, wandering the world, and living an unconventional life!
Ucman Scher has a relatable story. He was happier when he was traveling but had a job that didn't allow the freedom to work remotely. With a shift in his priorities, he found a job that welcomed remote work, and he hasn't looked back! Be sure to check out his Youtube channel for guides on some of his favorite locations!
Thanks for sharing your story, Ucman!
Introduce yourself! 🙂 Who are you? What do you do for work? And what is your nomadic story?
I am a 30-something brown (South Asian Middle Eastern mixed (Iranian, Pakistani, and Afghan mixed if you really must know) guy who works as a Project Manager for a bank. I am gay and have three passions in life; Travelling, yoga and food. I used to live in London full time, but in the last couple of years, I have started nomading and really love it. I have spent my time in Madrid and areas around the city in Spain, Tanzania, Kenya, Georgia, Armenia, Azerbaijan, and Greece (Athens and a few islands). I love the freedom it gives me, and I don't feel like I get bored at work or of work. My next destination is the Maldives.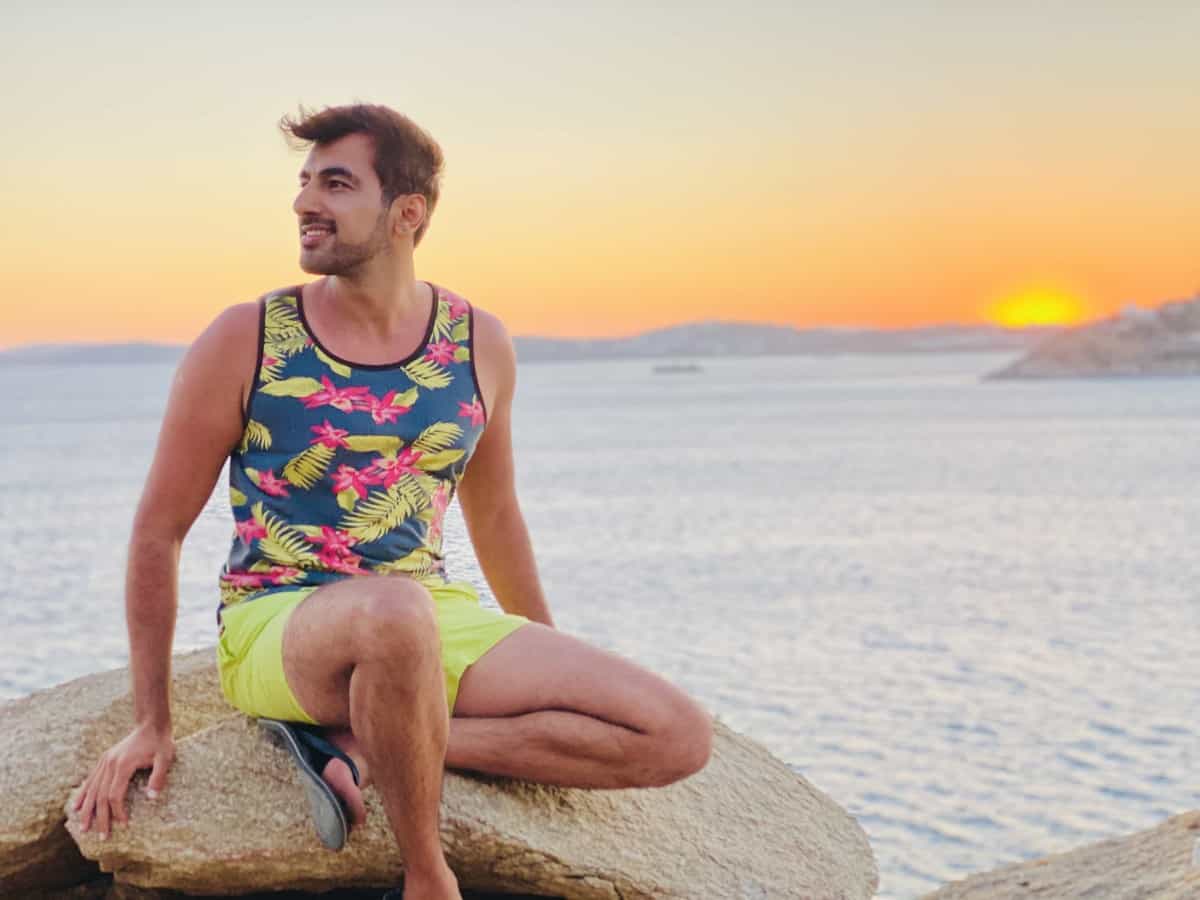 What inspired you to start nomading? And how has nomading changed your perspective on life?
I have been traveling extensively for the last 8-9 years and loved exploring places, but my job at the time was fairly restrictive, and I couldn't work remotely a lot. I changed my job a couple of years ago, and now I work quite independently with a very supportive manager who really helps me in going around however I like. I get flexibility on work, and in return, I make sure I am fully dedicated to the tasks at hand and do not slack. So far, it has worked wonderfully in both directions, and I am happier as well.
Please tell us your detailed story of how you got into your line of work and how you turned it into a remote career.
I completed my MSc in Investments and Finance and realized pretty quickly I wasn't interested in the type of lifestyle traders and salespeople investments banks have. I chose technology instead and got a job as a business analyst. It was quite competitive, and while I was traveling now and then at the time, I slowly worked toward Project management jobs to give myself more independence. Finally, after a couple of years, I started working at my current job.
After the initial learning period, I started experimenting with remote working first from home. I then started my first remote working trip for longer to Argentina and Chile at a time when work wasn't hectic (around Christmas time).
Things progressed, and I switched to nomading, which is working well now.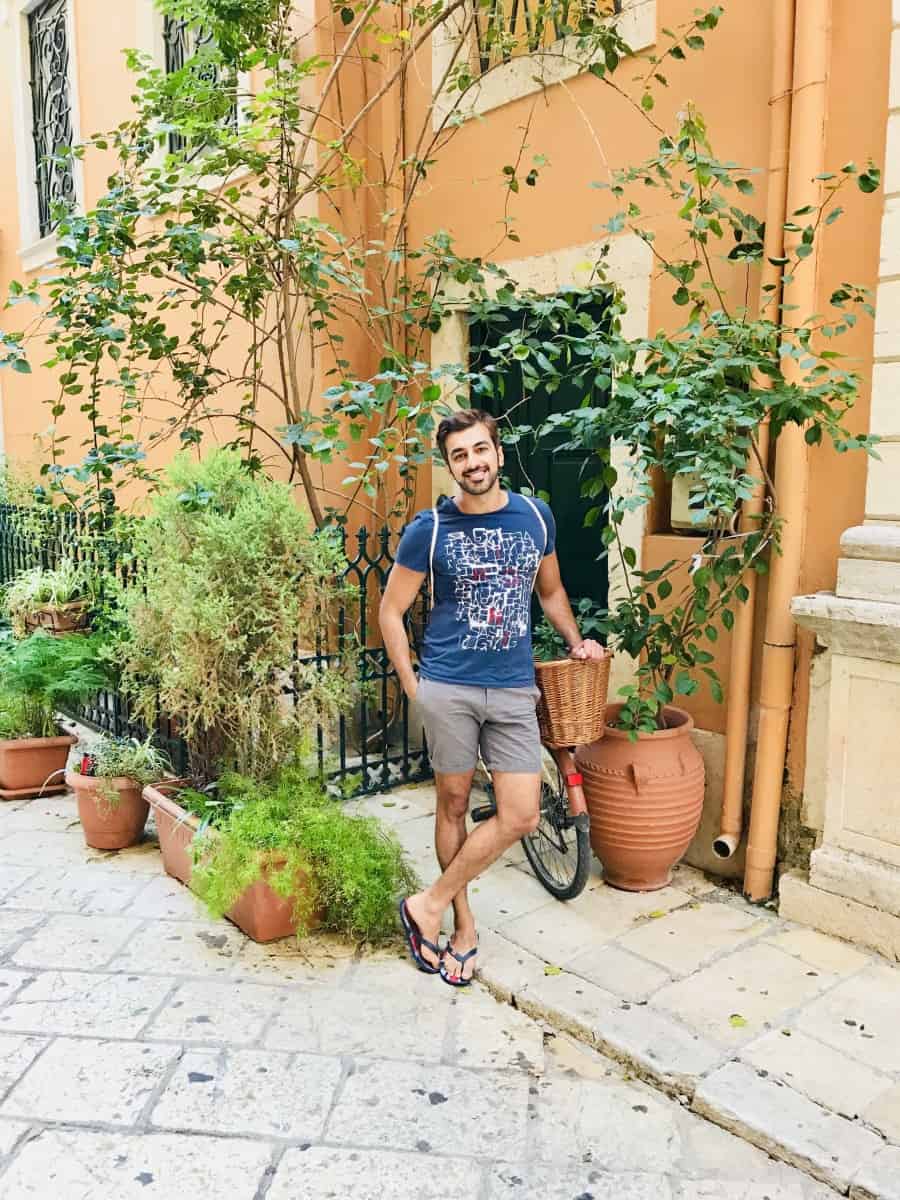 What advice would you give to someone who's thinking about nomading?
The most important advice I would give is to be nice to your manager and colleagues because they can be a real asset or liability on this journey, especially when you change time zones. If you freelance, things are obviously different. In that case, make sure you always have someone who can help run some errands back home for you if needed.
Make sure you know the tax laws of the country you are heading to and check how fast the internet is there. That's usually my first requirement.
Usually, when I get to a place, I meet new people through Grindr (gay dating app) and Free Walking Tours. I have made some wonderful friends all around the world this way. It is a great ice breaker, and I love meeting other nomads.
The first couple of weeks or months were a bit different because I wasn't used to packing everything with me, and I needed this or that from set brands from London, but with time, things fall into place, and this is very natural. I learned to find alternatives and work with local brands. I also found out about Google Fi (a worldwide SIM service), which has worked wonders for me.
What are the 2-3 favorite places where you've lived/traveled to and why?
I absolutely loved Kenya and Tanzania, where I was at the end of last year and the beginning of this year. If it weren't so expensive as a foreigner to be there, I would have lived there longer. The beaches and coastal areas are stunning. There's a lot to do and explore and obviously tons of animals to see and befriend. I loved the time I spent during a safari in Maasai Mara and other national parks like Tarangire national park, which was full of animals.
I especially loved exploring the smaller islands with very little tourist footfall like Mafia Island and Pemba Island. I swam with whale sharks and watched the hippos chill right next to me. I just couldn't get enough of it. 
If you identify as LGBTQ, what should other people who identify similarly and who haven't traveled much know about traveling/nomading?
Oh, dear! That's a topic I can write a full series of books about. I am gay, and it changes things quite drastically, especially when traveling to countries where homosexuality is illegal. I have to check and make proper arrangements and a backup plan in case of issues. Planning your trip properly is the key to a successful and happy experience. I have been to Iran, Pakistan, Jordan, and Tanzania. All these countries repress homosexuality, but luckily I have had no unpleasant experience.
I would recommend doing some research, checking and reading a few blogs of travelers like you, and forming your expectation based on that. If you are gay, I wrote an article to help start, which you can check here.
What does a day in your work life look like? Paint a picture for us :).
This is the best part of nomading. There are no two days that are alike. So far, I have been in places that were ahead in terms of time, so I do some yoga, get some nice breakfast, explore the town or do an activity. I work around lunchtime and arrange or attend any meetings in the afternoon. Evenings are spent outside again with the leftover work in the night again. These things change when the need arises, but I have learned to be flexible and adapt quickly to new places.
Tell us about your content creation journey, and share some of your favorite content that people should check out!
I love writing. It really relaxes me; this is why I blog about my travels. My social media and internet presence comes with the name BrownBoyTravels. You can check my blog here. I also make YouTube videos about destinations as well as travel tools and tips. You can check my YouTube channel here. For those of you who love spending time on Instagram instead, I love posting lots of stories from all around the world. You can check my Instagram here.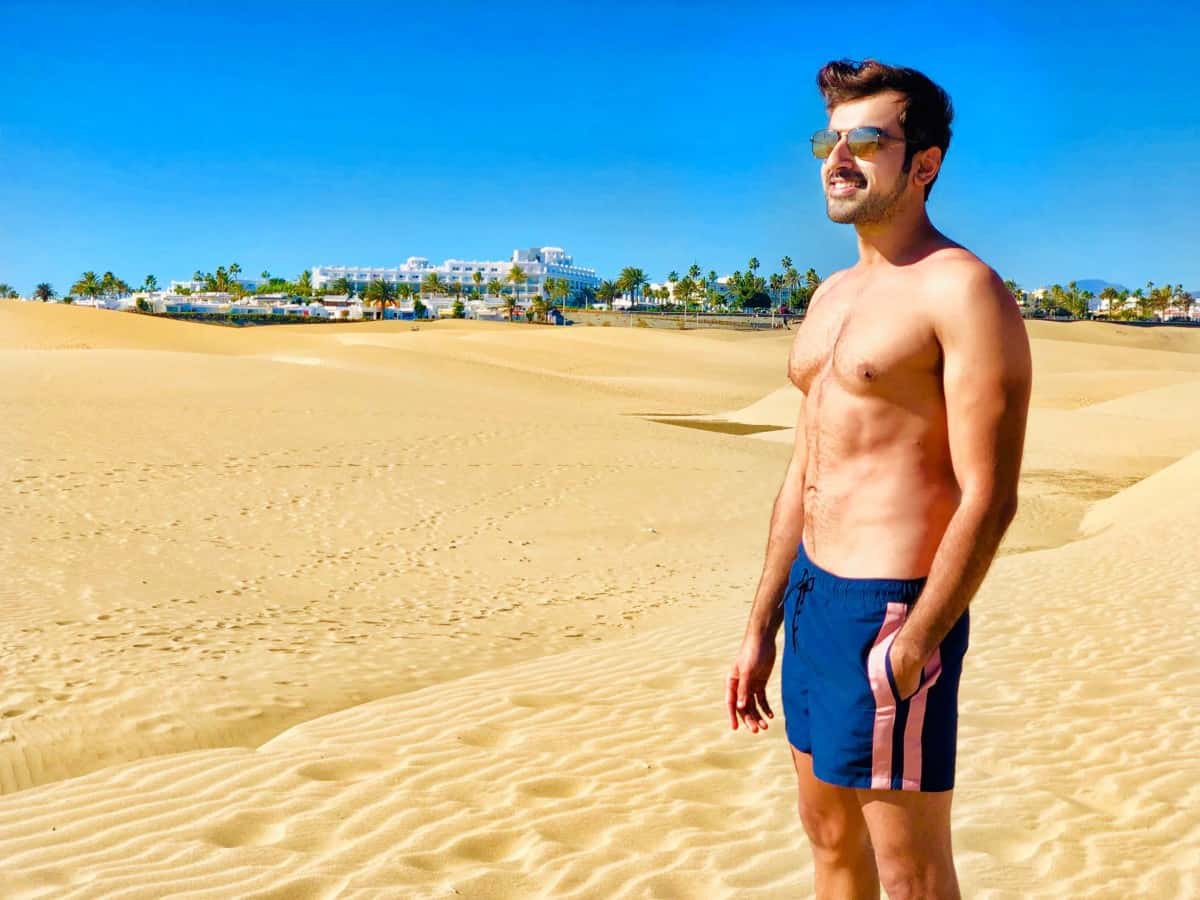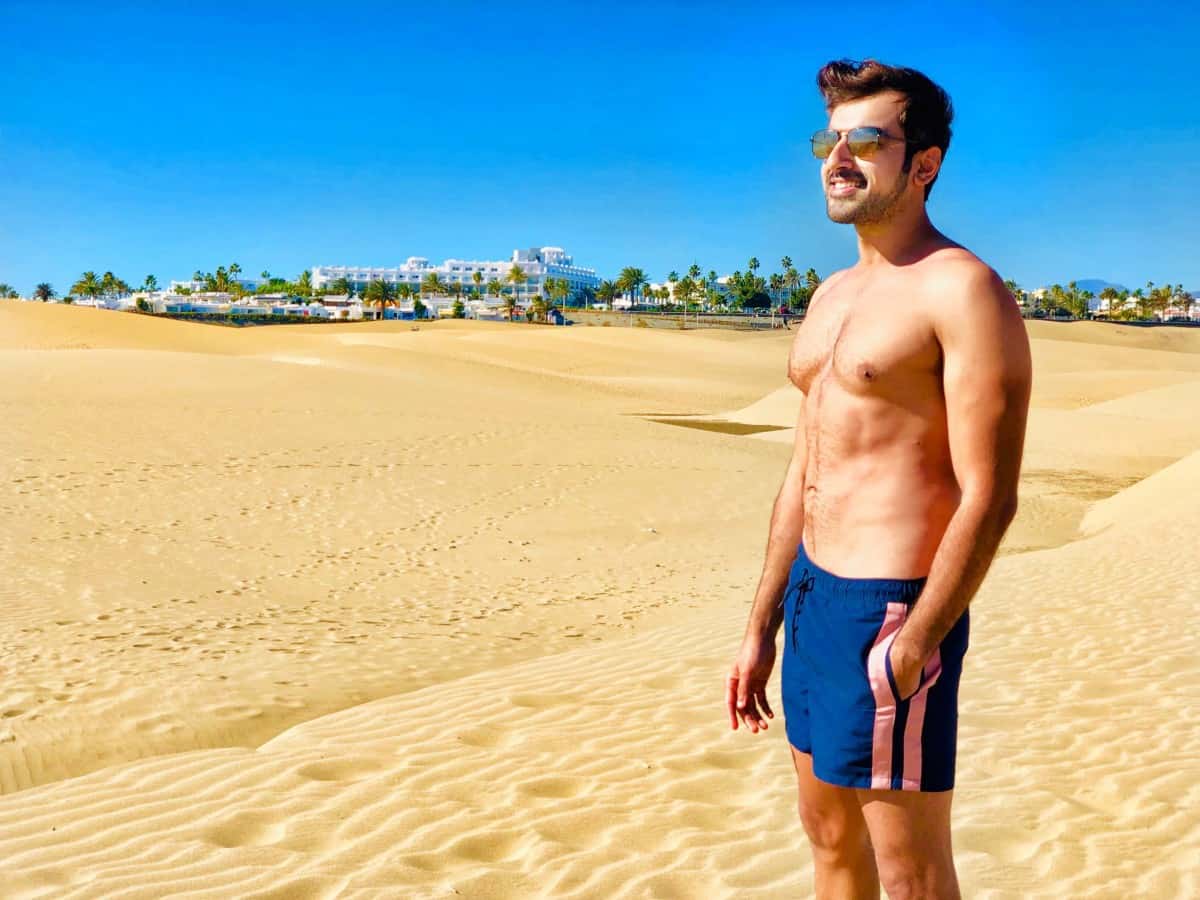 What is unique about the way you travel, and what advice do you have for someone who wants to travel with a similar style?
I usually travel solo, and instead of going for pre-booked tours, I usually arrive and work with local companies to support them. That's the best way to travel for me, and I strongly feel like travel agents and middlemen exploit these people, which is not fair. I am also a big advocate of eco-friendly and ethical traveling and try to keep a neutral carbon footprint.
For someone interested in getting into your field of work, what's the best advice that you would give?
Being flexible and adaptive is the biggest advantage you will have if you want to be a digital nomad. I would also recommend experimenting closer to home first and slowly easing into the lifestyle if you're wary. Trust me, with time, things will become comfortable enough for you to be able to sleep anywhere and work from weird and exciting locations.
What digital tools do you use for your work?
I have a work laptop and cannot use other/personal tools or computers for work which suits me just fine.
If you only had a few minutes to live, what are the most important life lessons you would share with the world?
Let go and move on. I used to have PTSD, and with time, I learned to let things and people go. Life has become amazing after that. If you are ever in doubt, take a couple of minutes, sit down and breathe, it works wonders.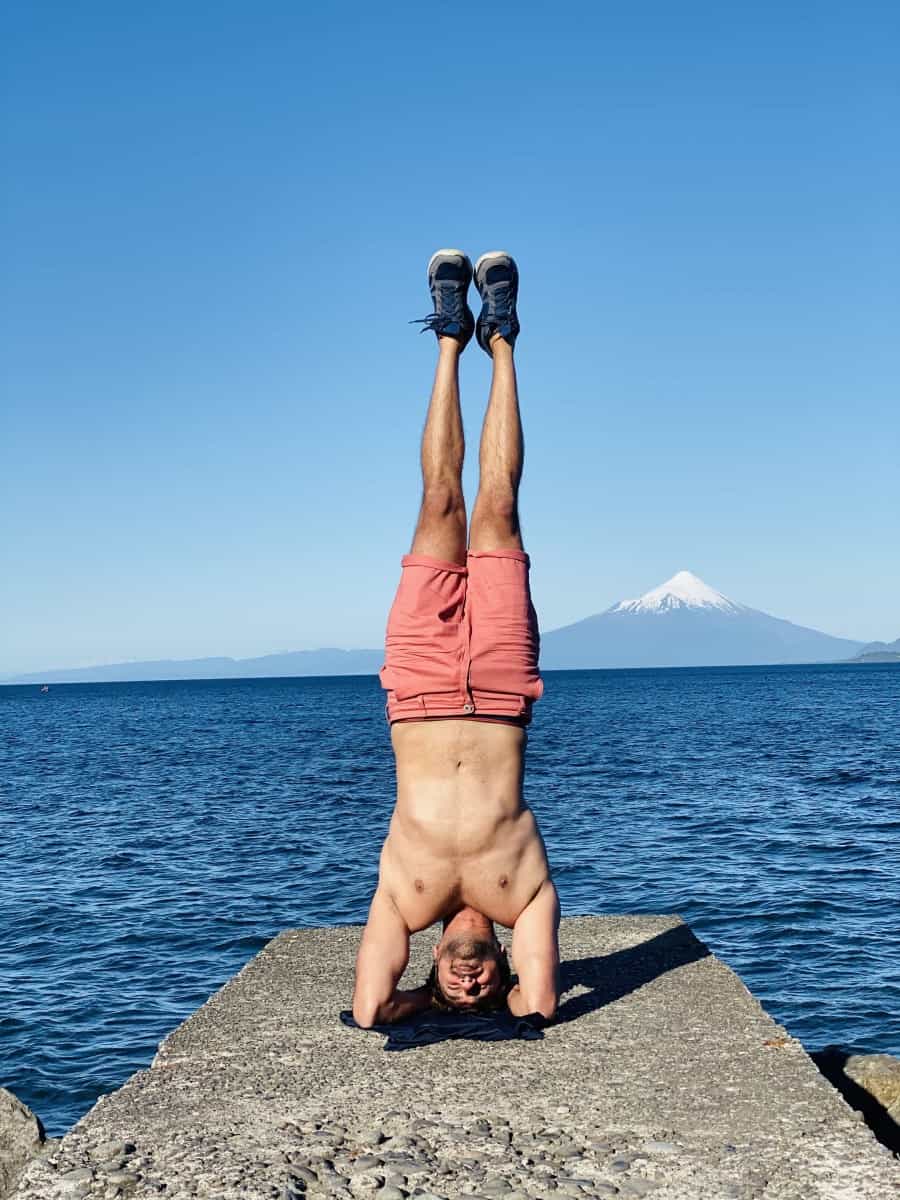 What do you travel with that you couldn't imagine traveling without?
My phone. I love taking photos and making videos, finding information, capturing my feelings, and obviously keeping myself entertained as a solo traveler. You can also check the full list of travel essentials here.
How can people learn more about you and your work?
You can follow me on Instagram, read my blog, watch my YouTube videos. I am pretty active and post content regularly. If you have any questions, you can reach out to me via email.