Note: This post may contain affiliate links which means if you click on a link and purchase an item, we will receive an affiliate commission at no extra cost to you.
This post is brought to you by one of Ali's favorite books that hugely impacted her life – The Giver.
This is the latest interview in a series featuring digital nomads talking about their lives and lessons (click here if you want to be interviewed). The goal is to help demystify the process of making money online, wandering the world, and living an unconventional life!
Ali shares our thoughts of ignoring the status quo about how we should live our lives and doing what feels best for you. She also poses some great questions to those considering if digital nomad life is the right path.
Thanks for being here, Ali!
Introduce yourself! 🙂 Who are you? What do you do for work? And what is your nomadic story?
My location-independent story starts where most do, stuck in an office chair in a traditional 9-5 life. I had moved from Washington D.C., where I was a "Jill of All Trades" for an international tech start-up, to a trendy part of Brooklyn, with my own apartment and my "dream" job.
Spoiler alert: It was not my dream job.  
Despite all this traditional success, I wanted more. I had dreams (albeit somewhat cliché ones looking back) of trading in Madison Avenue for Machu Picchu, which I did during the summer of 2014.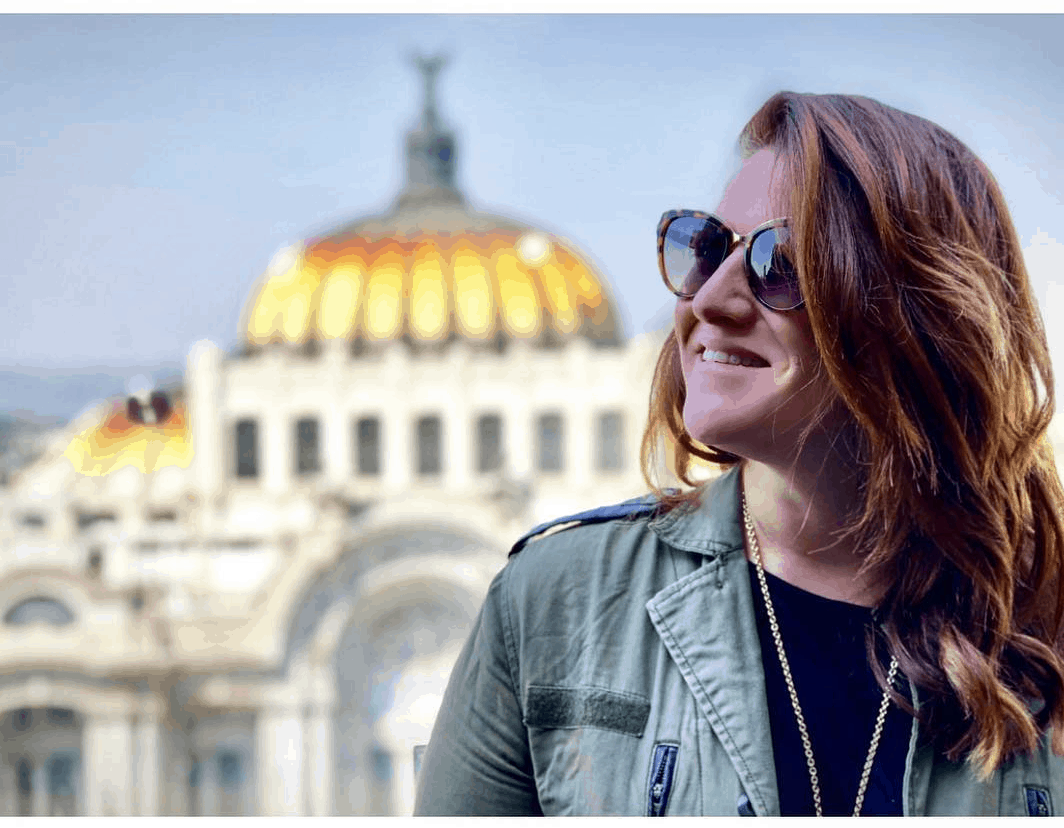 Since then, I have been working remotely full-time. I spent four years as a Digital Nomad while also sitting on the leadership team of DuckDuckGo as the Director of People Operations. In my role, I helped grow the company from around 30 employees worldwide to just under 100 and increased gender diversity by 130%, all while climbing table mountain in Cape Town and slurping ramen in Tokyo. 
Today, almost 40 countries later, I have decided to retire from full-time traveling (for now) and am currently based in Spain. I am currently co-authoring a book on remote work for the everyday manager, I am the Founder of cohana.io, and I also work with Oyster, an H.R. platform for globally distributed companies, as the Head of Culture and Community.
What inspired you to start nomading? And how has nomading changed your perspective on life?
I moved a few times growing up, and with new homes and new schools, I realized I had always inherently lived my life with the belief that the only constant in life is change. 
After studying abroad and traveling around Europe in university, I struggled to make one place feel like home. So after living in Washington D.C., New York, and Philadelphia, I decided to make the leap to a full time-digital nomad. At that point, I had been working remotely full-time for over a year, so I knew what to expect. 
Traveling for me has always been something that felt right. I love asking questions about the status quo of life and reject doing things one way because society tells you that it is the way it should be done. By working and living in various countries abroad, I have more of an appreciation for different perspectives, cultures, and definitions of happiness and success.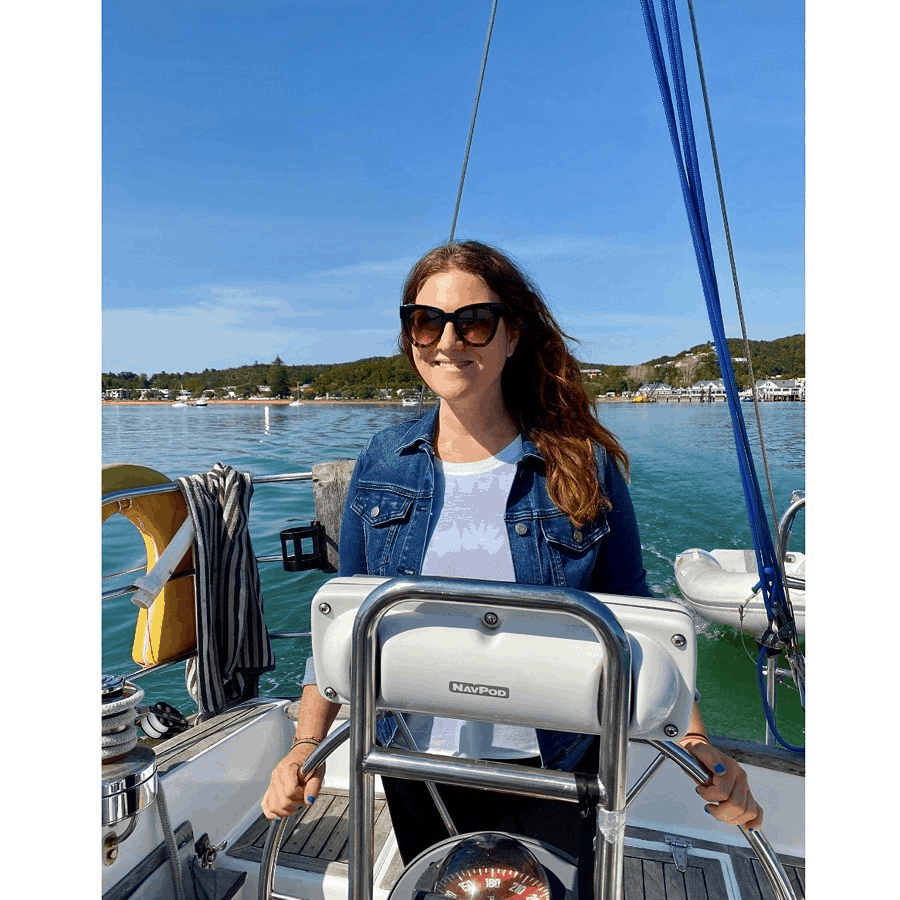 Please tell us the detailed story of how you started your business. 
I left my last full-time job as the Director of People for DuckDuckGo after helping the company triple in size in four years. I went from being a People Team of one to managing an awesome group of five people located around the world. This experience taught me so much about how much remote work can change lives, and I knew I wanted to make more of an impact than helping one company get really good at it (which they are!). 
I left in February 2020 with the plans of taking a personal sabbatical, and before I even had time to decide how to spend my time off, COVID-19 hit. I was quarantining in a studio apartment in a small town in France with my boyfriend, and we were only allowed one walk a day under the restrictions. I realized two things in that moment:
I would likely get too stir-crazy if I did not have any projects to work on as a recovering Type A personality.

Lots of companies were about to go remote and had no idea what they were getting themselves into. 
So I started cohana, a remote work education and consulting company, in which I offer frameworks and services to cultivate connection, collaboration, and most importantly, a community for remote leaders, showing them that yes, remote work works!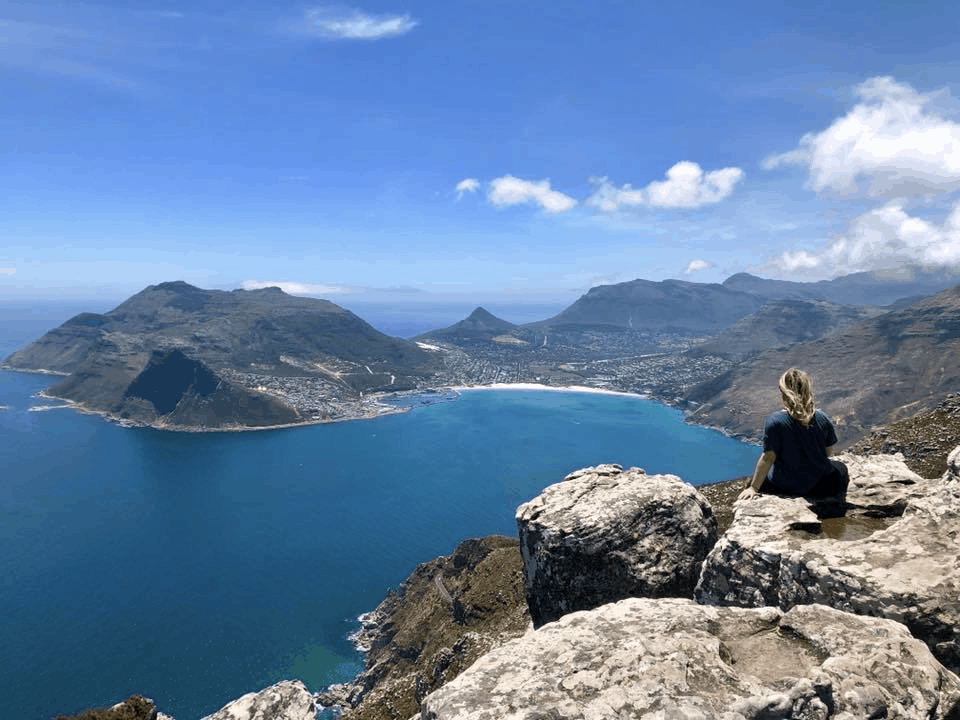 What caused you to stop nomading?
I was already planning on moving to Spain before the Pandemic but was not sure if I would choose it as a base and continue to nomad or not. There were a few reasons for this:
1. As an American, wanting to spend more time in Europe was getting increasingly difficult without a residency visa somewhere in Schengen
2. Balancing visas and other obligations and travel plans with my partner was getting increasingly challenging and led us to move around quite quickly or spend more time apart than we would like
3. I spent the bulk of the "quarantine/lockdown" of Europe in France. While it was nice, it made me realize what I wanted to prioritize when I was spending more time in one spot: good weather, an international community, the makings of a healthy lifestyle (hiking and being outdoors and fresh food) and I found all of that in Spain!
Now that I live here, I definitely enjoy moments of my nomad life (I am planning a coworking retreat in France this summer), but I was surprised at how quickly this place became home.
What are the 2-3 favorite places where you've lived/traveled to and why?
Cape Town: For the hikes! 
I was in Cape Town for just shy of three months in 2017 and was blown away by how beautiful it was. I loved living in a city where each week I could decide if I wanted to go on an epic hike, swim around a beach with penguins, go sea-kayaking, wine-tasting, or a hip food market with friends. The blend of city culture and nature activities was so satisfying. I have never crossed so many things off a travel bucket list in such a short amount of time! 
Mexico City: For the food! 
I normally don't love big cities, which is surprising since two of the places on my list are urban meccas. Mexico City, however, has a neighborhood charm in each part of the city that allows you to live easily. The vibe is welcoming, people are friendly, and it is easy to make it feel like home. With a growing expat/nomad scene, there are tons of cafes to work from, activities to indulge tourist desires, and some of the best food (from street carts to MICHELIN star restaurants) I have ever had. 
Javea, Spain: The hands-down winner! 
I first came to Javea to stay at the co-living Sun and Co. and loved Javea so much I ended up moving here. It is a small town with an international community. Sometimes I call it a mini Cape Town with its own impressive Montgo mountain for hiking, the sea views, and its own variety of yoga, boot camp, and restaurants to keep life fun! 
What advice would you give to someone who's thinking about nomading?
Self-awareness is everything! There are many drawbacks to choosing this as an alternative way of working and living. To be successful, you have to know yourself to know if remote work is for you.
Think about:
– Productivity: Do you know what environments you need to do your best work? What time of day are you most productive? Have you been able to successfully motivate yourself to work on your own? Do you work better with routine? Can you create a remote routine that works for you?
– Ability: Do you have the right tools to communicate with peers, clients, and stakeholders? Does your job involve creating physical things or spending time in physical places?
– Connection: How important are the social connections to you at work? Do you like to be head down in your work or rather inspired by other individuals? How do you seek out meaningful connections?
If you can't answer or at least haven't yet asked yourself some of those questions, maybe you need to spend time on self-exploration before packing your bags and exploring the world!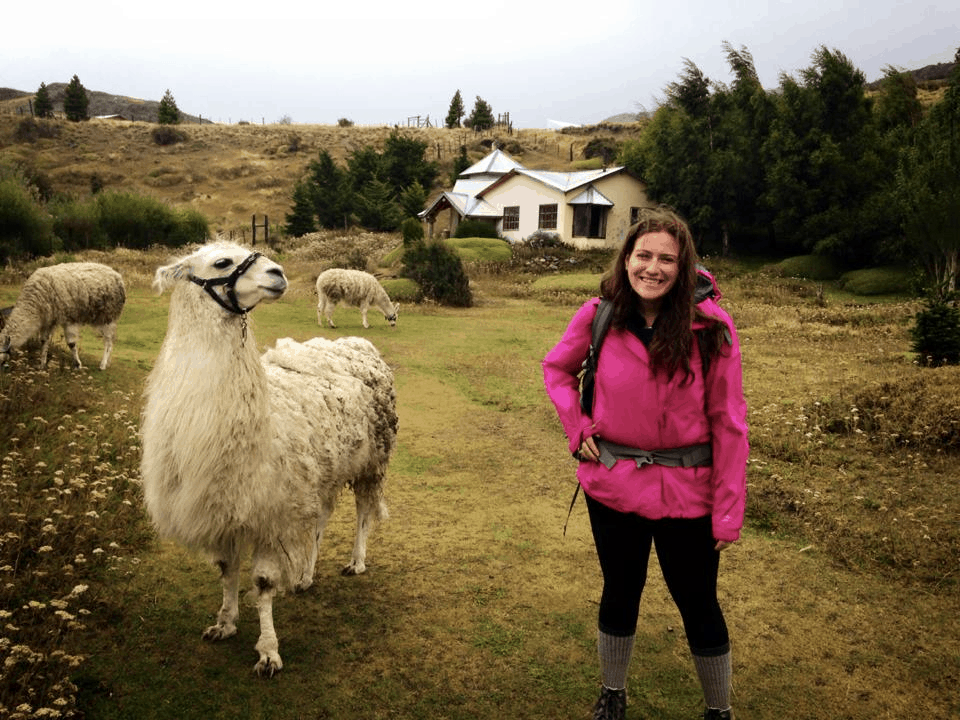 If you had debt/student loans when you started nomading, how did you handle or think about this, and what advice would you give to other people with a similar situation?
I was in debt when I started nomading between dental work and a lack of insurance, to $2,000 a month in rent for my Brooklyn apartment. It was hard to make ends meet. I was able to consolidate my debt with a loan from a local bank and adjust my lifestyle while nomading to be able to work towards a zero-debt lifestyle. 
The advice I have is to be honest about your budget and what you value. For example, if you value community, you may choose to stay at a Coliving place but know the rent can sometimes be higher than living on your own and trying to build community in other ways. 
Location also does play a role. While I think you should always respect local economies, it is hard to ignore the fact that nomading to places like Tokyo, London, and Paris are different budgets than places like Bulgaria or Colombia. 
Since launching, what has been most effective to acquire/retain customers and scale your business?
Connecting with interesting people, doing interesting work! 
Since my goal in running www.cohana.io is to educate and inspire people to embrace new norms in working, my main goal is not scaling but making an impact. 
Long before I launched cohana, I started a Slack group for Remote People Ops, which is a great community for connecting to others and also sharing my services. Most of the customers I have worked with have come from my personal community. I am always trying to find ways to add value to my network, whether it be hosting AMA (Ask Me Anything) sessions, to sharing blog posts, and participating in podcasts. They have the dual benefit of being activities I love to do and also a way for future clients to get to know more about me.
What scale is your business at today, and what are your future goals?
I was lucky that while working full-time as a digital nomad, I was earning six figures. This allowed me to be able to take a risk in starting my own business, along with savings, and I am happy that I am already earning a modest profit in my work. 
In my business today, I mainly support Oyster as the Head of Culture and Community, where I am a liaison between internal remote best practices and external education. I recently launched a Podcast with them, which is steadily gaining viewers in countries such as the USA, Canada, France, Germany, Spain, and the U.K. 
My future goal and top priority is to get Remote Works, the book, published, and launch accompanying workshops with my co-author. 
For someone interested in becoming an entrepreneur in your field, what's the best advice that you would give? And what books, podcasts, thought leaders, or other learning resources do you recommend?
Have clear goals on what type of business you want and what your definition of success is. Don't compare your definition to others. Know your limitations and what risks you are willing to take to launch your business.
What digital tools do you use for your work/business?
Asana
Notion
Slack
Zoom
Mentimeter
Google Docs 
If you only had a few minutes to live, what are the most important life lessons you would share with the world?
Never be afraid to speak your mind and your truth 

Don't be afraid to define your happiness and question what society tells you you need to do

You are deserving of love – self-love is the best place to start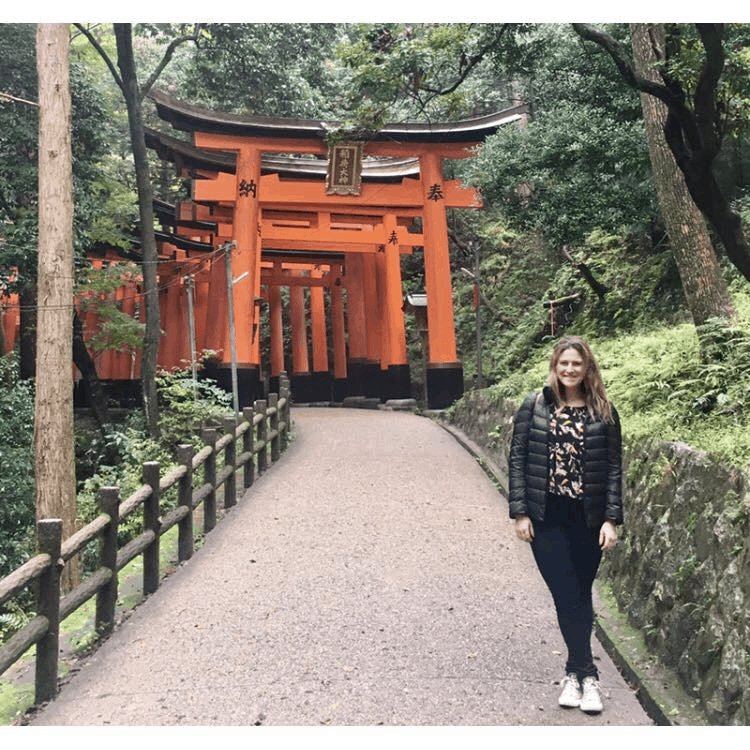 What do you travel with that you couldn't imagine traveling without?
My iPhone for the maps and the camera
My blanket (a hot pink Aztec print I bought in Peru) to always feel at home 
What's your favorite book and why?
The Giver. Every time I read it, I learn new things about myself. It is a great book to start questioning what utopia or dystopia is and what sacrifices you would be willing to make for a "perfect" world. 
How can people learn more about you and your work?
Instagram: @seeingreene 
LinkedIn: https://www.linkedin.com/in/greeneali/
Websites: