Note: This post may contain affiliate links which means if you click on a link and purchase an item, we will receive an affiliate commission at no extra cost to you.
This is the latest interview in a series featuring digital nomads talking about their lives and lessons (click here if you want to be interviewed). The goal is to help demystify the process of making money online, wandering the world, and living an unconventional life!
Haz hails from Dubai but he now travels the world while occasionally stopping at Swiss Escape or Greek Escape, two coliving/coworking spaces he runs. He has some great advice for people thinking about taking the leap into digital nomad life.
Thanks for being here, Haz!
Introduce yourself! 🙂 Who are you? What do you do for work? And what is your nomadic story?
I am Haz. I am from Dubai originally, and I moved to Switzerland about nine years ago. I come from a travel and tourism background. I am the founder of Swiss Escape, a coliving and coworking space in Switzerland, with a sister company in Greece (Greek Escape) that we launched in November last year. 
At the same time, I am the co-founder of a nonprofit association of coliving space around the world called Coliving Hub that we created in 2018. We host conferences, webinars, meetups, masterminds… everything surrounding coliving. It is one way I found to give back to the community of coliving. 
My nomad story started about five years ago in Lisbon in Portugal, where I was on an accelerator program for Swiss Escape. One day a ship from Nomad Cruise arrived in Lisbon, and I got to know some of the people there and went to some of their events on the boat.
Starting with Lisbon, as soon as you get to know one digital nomad, you get to know ten more – and everyone has their own recommendations. I always wanted to live in Budapest, as I loved the Austrian influence of the city, with everything being grand.
I started hosting digital nomad meetups in Budapest, which led me to meet people I eventually hired. Then I went to explore the south of Spain (Andalusia). Right after I took the leap to go out of Europe, and decided to go on the Nomad Cruise – starting from Spain, all the way to Panama with stopovers in the Caribbean, which was an amazing "floating conference" where I got to meet amazing people, and right after Panama, I went to Guatemala.
It turns out, I am not made for Central America. So then I did New York and Dubai and finally to the biggest hub for Digital Nomads at the time – Chiang Mai, Thailand. The hype was a letdown for me, overcrowded, and the community didn't inspire me. Since then, I have built up the criteria of what I look for in a Destination – Walkability, Good Cuisine, and Entrepreneurial community. So then I started doing European destinations mostly – Spain, Greece, Italy, Germany, Netherlands, Switzerland, etc. and hoping to check out Mexico when restrictions allow.
What attracted me the most to being a digital nomad was the freedom. I wanted to travel and work from anywhere, and I wanted to enable this for others. I'm a nomad, but I also work to empower other nomads.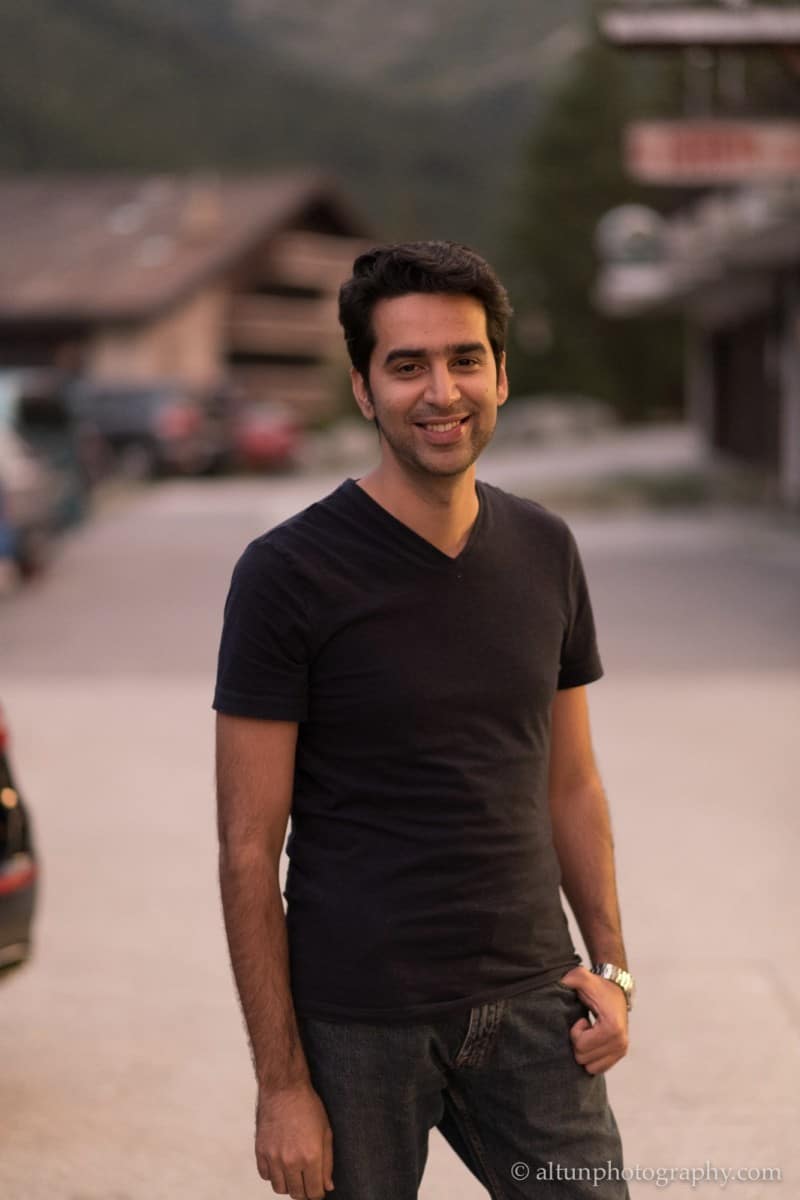 What inspired you to start nomading? And how has nomading changed your perspective on life?
Before I started nomading, I worked for a company for which I had to travel for business.
But I always stayed for very short periods, three days to a week. I realized I really enjoyed the lifestyle of traveling and working, but these stops were too short. 
So I tried to answer that question: how can I extend my work/leisure time on location. With nomadism, I could stay much longer in a place, fully experience the culture, the local life, and become part of a community on a much deeper level. It is a much more inspirational way of living and working. 
It made me realize that everything is in your hands. You make your own fate. You plan your own journey. No one is doing this for you. Whether you want to explore a new city, be part of a community, it always comes back to curiosity, and being curious is what drives me. 
Please tell us your detailed story of how you got into your line of work and how you turned it into a remote career.
I realized that there was this growing market of DN. At the same time, I was researching why most of them seemed always to be going to beach destinations and never to the mountains, or rarely. It was simple. Apparently, there were no communities in the mountains that offered the right environment.
Since I had the possibility to work with the properties we now run as Swiss Escape, I decided that I wanted to find a way to make use of these chalets that were empty almost nine months a year and bring people to the most authentic Swiss experience since DN are not bound by seasonality, it felt like the perfect match.
Switzerland was so off of the radar for DN (also because it is quite expensive, but we realized it can work. Of course, it's a type of more established DN that we market, even though we've seen a more diversified public now with the COVID situation). 
What advice would you give to someone who's thinking about nomading?
There are three mains things to think about before starting:
Legal 
Figuring out what you want your legal situation to be. Are you registered as a freelancer, where are you paying taxes? Do you have a company? Are you bound to a location because of legal requirements? What are some of the visa policies depending on your nationality?
Figuring that out beforehand helps a lot and saves so many worries. 
My legal situation changed while I was traveling, so it is essential to get help according to the country you are in, even if you are staying within the EU. 
Financial
At first, I was nomading about four months a year only. Partially because I needed to have some financial stability, for that I was required to be where my business was. I didn't have employees at the time, so I had to do a lot myself. 
You should know that it is ok to start slow. It is less of a risk than going all in. 
Always think of how much savings you have, how many months or years you can go without earning something. It is a long road when you start before you get to a stage when you are financially independent. 
It is important to be a world nomad for me. Not just Southeast Asian nomad where life is more affordable. The keyword is freedom. You should be able to go wherever you want to go. So make sure your financial situation is stable before you go all in. 
I've seen people nomading full-time for a while now and going back to having a home base for financial reasons and also because they miss the idea of having a place to call home. 
Occupational
Ask yourself, what is your expertise? What can you do, and what can you translate into your nomad job? Is there a market? In what language are you serving? In which countries can you do that?
If your previous work cannot be converted into a DN job, then you need to learn new skills that you are interested in. Writer, digital marketing… first learn those skills! Don't think you can learn everything along the way. Feel confident about it first and then go nomading.
People often think they get the inspiration on the road and find their way, but there are so many hurdles and struggles … it's better to have it figured out to a minimum before you go on the road. 
Misconceptions: that you will work less and be on the beach/mountains all the time, or that it is only for millennials. First of all, it's horrible to work on the beach (hello sand and glare); it's not only for tech people; more and more fields/jobs are now available remotely. 
When you start, you will work your ass off. You will be working on weekends, long days. That's ok as long as you're passionate about it. If the goal is just to travel, you will eventually burn out. But if you are passionate about creating the job of your dream, then you can make it! 
I know everyone reads the -hour workweek by Tim Ferriss… I haven't met that many people who actually do that – Don't get me wrong, It's a good book for inspiration but don't expect not to work, or you're in for a surprise. 
Before going in, it's important to know about the pros and cons of such a lifestyle: 
For me, the pros are freedom, exploration, motivation, personal development, but the cons are important to consider: you can sometimes feel lonely, depending on where you go there are the language barriers that make connections difficult, you have to get used to changing environments, you need to be constantly planning, and that instability might become stressful at times.
What are the 2-3 favorite places where you've lived/traveled to and why?
Definitely Las Palmas in Gran Canaria Spain – The perfect combo of a small city with a lot of nature around and very close to the sea. Being in Europe, it offers the safety of good health care and infrastructure. It has very good food, a great DN community, and many coworking spaces. Also, of course, the weather is perfect- not too hot, not too cold (at least not rain cold, I do like snow cold) 
Grimentz, Switzerland, where I have my coliving space. I enjoy the rustic village feeling and the local shops. I love to see everything coming to life in summer with Friday markets, open-air cinema, wine tastings. I like the culture and the quality of life—one of the main reasons to spend more time there. And of course, having my own coliving, I get to enjoy our own community while I am there.
Crete in Greece, haven't met anyone friendlier than Greek people! Everyone is always ready to go one step further to help you out, personally and professionally. English is widely spoken, the food is out of this world. 
On a more personal note, I'm a fan of Greek mythology, and there are many fascinating sites there. I'm also a Scuba diver, and there are good opportunities for diving in Crete. 
Finally, it is also a new but growing DN community which is exciting!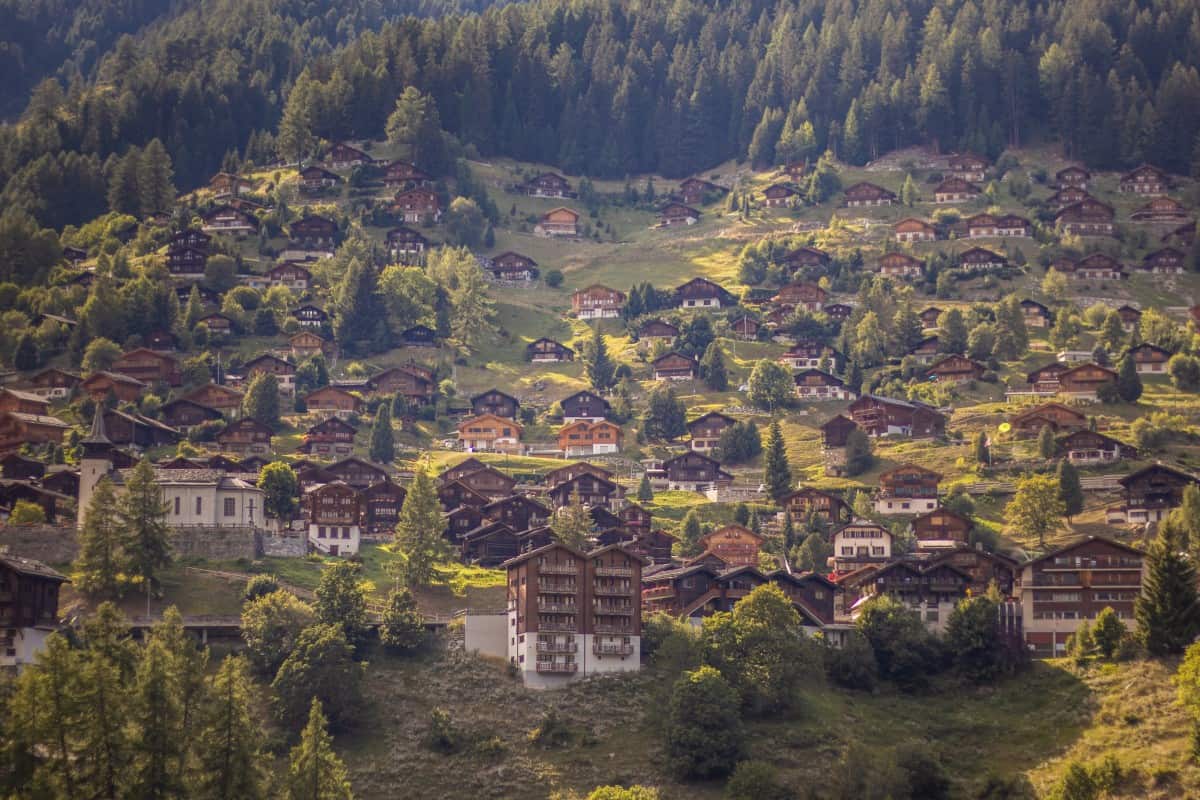 What is unique about the way you travel, and what advice do you have for someone that wants to travel with a similar style?
I travel slow. It is the best gift you can give to yourself and the community you're staying put. The world is big, and you have plenty of time. 
Slow travel is a gift because it not only allows you to take in more of your surroundings in terms of nature but also culture, food, and people. There are many subtleties one misses when we are rushing through transportation, logistics, and touristic spots. You have the time to strike up a conversation with a stranger at a cafe.
You create a little routine for yourself, which gives you a sense of what everyday life in that place could be. You relax in a different way and see things from a different perspective. And people see you differently as well, and that is where the growth that only comes from true community can do its magic.
What is one of your favorite travel stories/experiences?
Definitely not my favorite but a strange one. 
I went to Guatemala City with no expectation, but I did not do any research either. 
I wanted to let myself be surprised. It turned out to be a very bad idea. I stayed for one month and a half and realized it was very unsafe (one of the most dangerous cities in the world, actually). I couldn't walk anywhere. Even as a man, I felt unsafe at night. There is also a lot of pollution in the city. 
The craziest part was: there was too much nature. To the point where I had scorpions in my bed!
So I learned my lesson: Do your research! It was a great learning experience; I started creating my checklists for my next destinations. It made me realize a lot of things about nomading and myself and how much I enjoy a certain level of comfort. 
What does a day in your work life look like? Paint a picture for us :).
The mornings are time for me. I take the time to ease into work. I start with checking emails and working on some of the more creative work (content, presentation…) towards the afternoon I get on a lot of calls. A lot of my role revolves around the business development of the two companies that I'm running, so I'm often on calls with different partners and people that can help us grow. Also, have team calls almost every day. I'm also doing HR work, hiring and managing people… 
In the evening I like to meet people (when I can…Covid does not allow that for now). If I'm not able to meet physically, then I do calls with friends and family.
And later it is for more relaxing times, cooking, I enjoy trying recipes, and watching movies with my partner.  
For Swiss Escape, I have one team member based in London and for Coliving Hub, one in London, one in Taiwan, and one in Bali at the moment, so we are all working remotely with our assigned tasks and meet up at least once a week (or more depending on events and such). 
For Coliving Hub, we do many online events at the moment: webinars, networking, panels. We also create content and gather knowledge on the coliving topic in a database for our members. 
For Swiss and Greek Escape, we do customer relationships, property management tasks and also create content around coliving and coworking topics in our different locations. 
If you're a woman, person of color, and/or LGBTQ, what should other people who identify similarly (and who haven't traveled much) know about traveling/nomading?
I am not sure I can fit these categories, but I think it's important to be aware of what your citizenship entails for you as a nomad. As a citizen from Dubai, I still have to apply for visas, show bank statements, airline tickets, hotel bookings very often. I always had to be patient with the process each time. Which for means I have to plan ahead much more than someone who has a different passport. 
What digital tools do you use for your work?
We use Zoom, slack, a CRM tool, most of the google functions, WhatsApp and Zapier.
For someone interested in getting into your field of work, what's the best advice you would give? And what books, podcasts, thought leaders, or other learning resources do you recommend?
Join our association Coliving Hub association!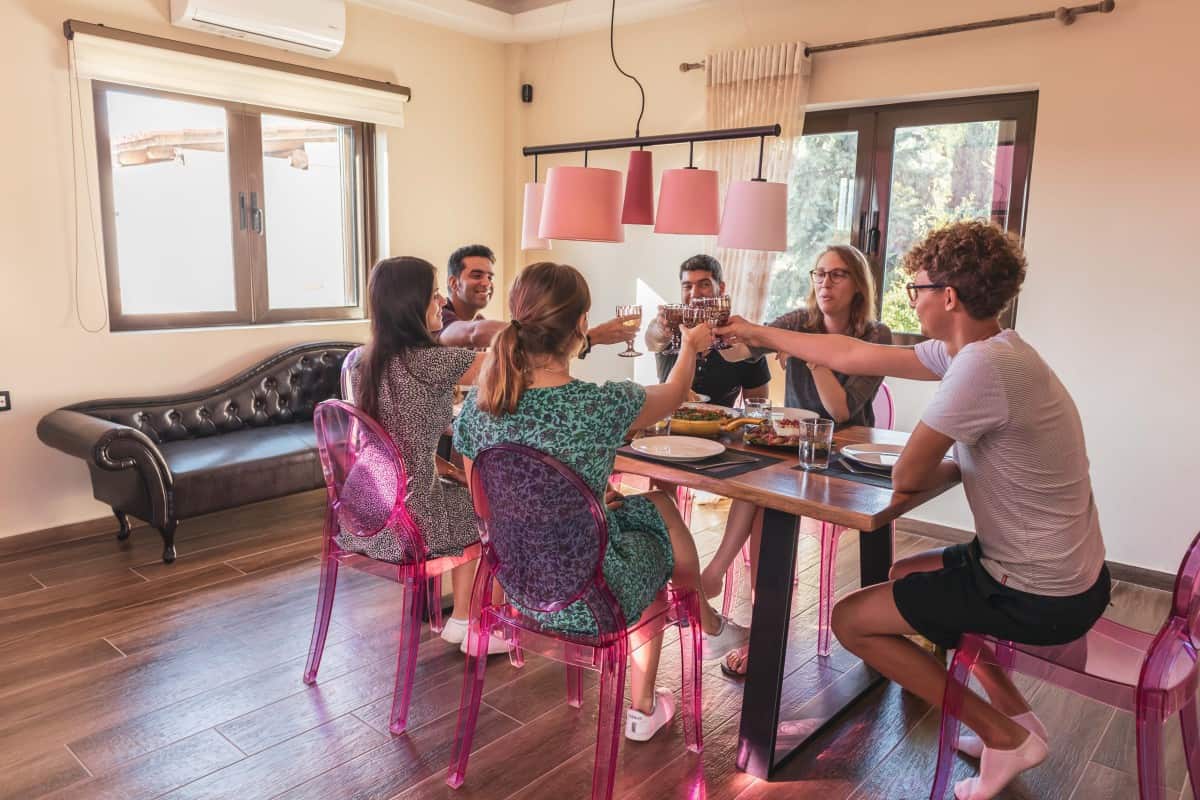 If you only had a few minutes to live, what are the most important life lessons you would share with the world?
Relationships are everything. Cherish them. Keep them close

Don't wait for tomorrow to do what you really want to do. Whether it is learning something, exploring somewhere, buying something…
What do you travel with that you couldn't imagine traveling without?
My photography gear. Pictures are memories, so I always have a tripod, a Canon camera, a drone. Sometimes also a stabilizer. 
My laptop stand is also often good to have! You never know how low the next desk is going to be.
What is your philosophy on being happy and/or finding meaning/purpose in life? And any recommended resources for people navigating this journey?
Join our Swiss escape incubator!
Find the perfect work-life balance. 
What helps me always is to be optimistic and appreciate every day as they are instead of always expecting more. Don't forget to live today. 
What's your favorite book and why?
The Kite Runner by Khaled Hosseini – It is a true story about the friendship between two kids from different paths of life in Afghanistan. One of the characters, at some point, says, "for you, I'll go a thousand miles," and that really stuck with me. 
What small change has made a big difference in your life?
Hiring a team. Not that "small," but it made a huge difference. 
Tell us about a deep passion of yours! What has your journey been like, and what advice/resources would you recommend for someone interested in learning more about this topic?
Photography. I would say go on photography retreats if you can. I loved learning that way. Because you learn the technique with others and actually shoot things and edit … in a short period of time, it's a nice crash course rather than learning online on your own. 
How can people learn more about you and your work?
Swiss Escape www.swissescape.co,  @swiss.escape 
Greek Escape www.greekescape.co, @greek.escape
Coliving Hub www.colivinghub.co,  @colivinghub 
Swiss Escape Incubator www.swissescapeincubator.com (about to launch!)