Note: This post may contain affiliate links which means if you click on a link and purchase an item, we will receive an affiliate commission at no extra cost to you.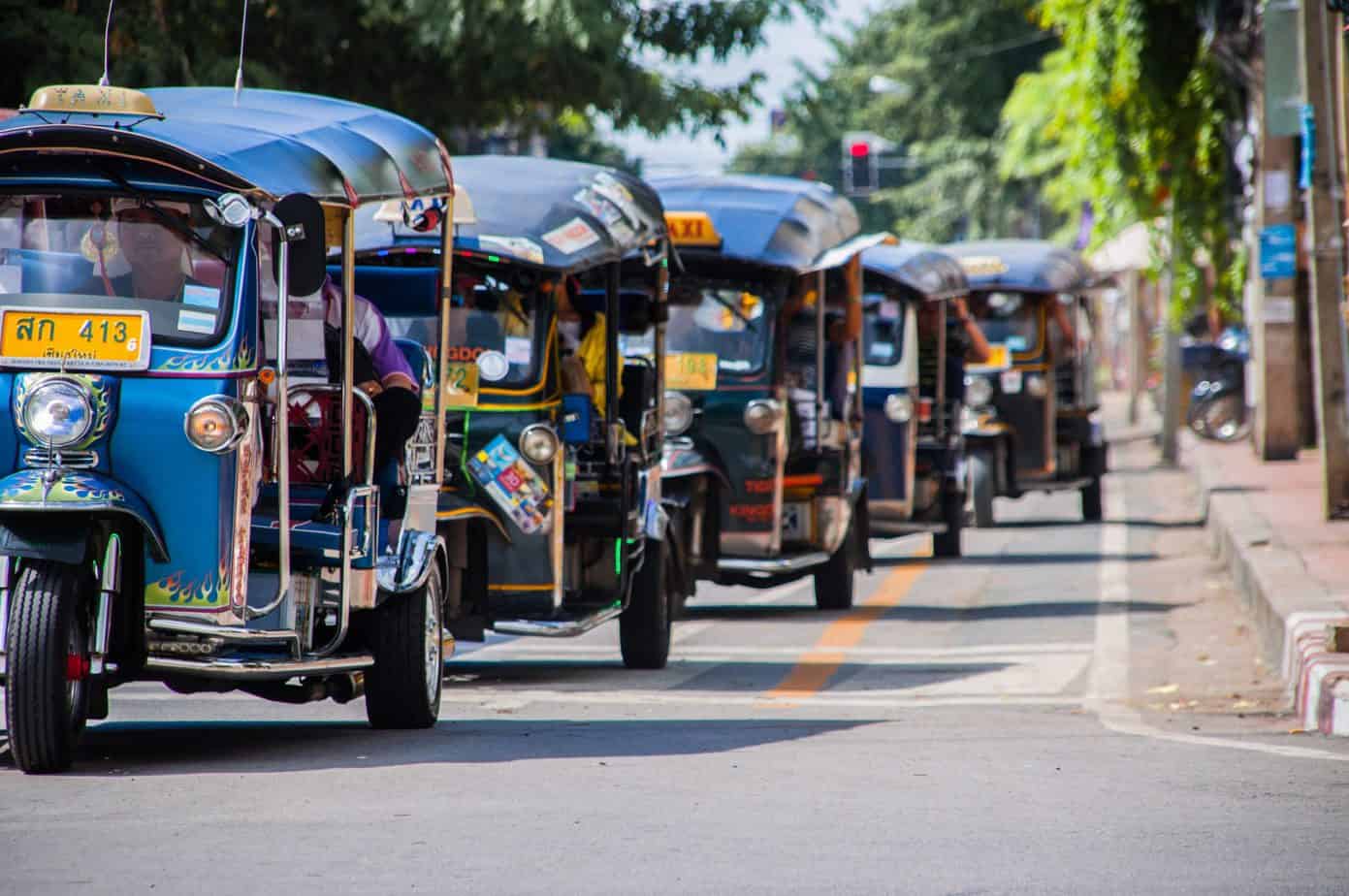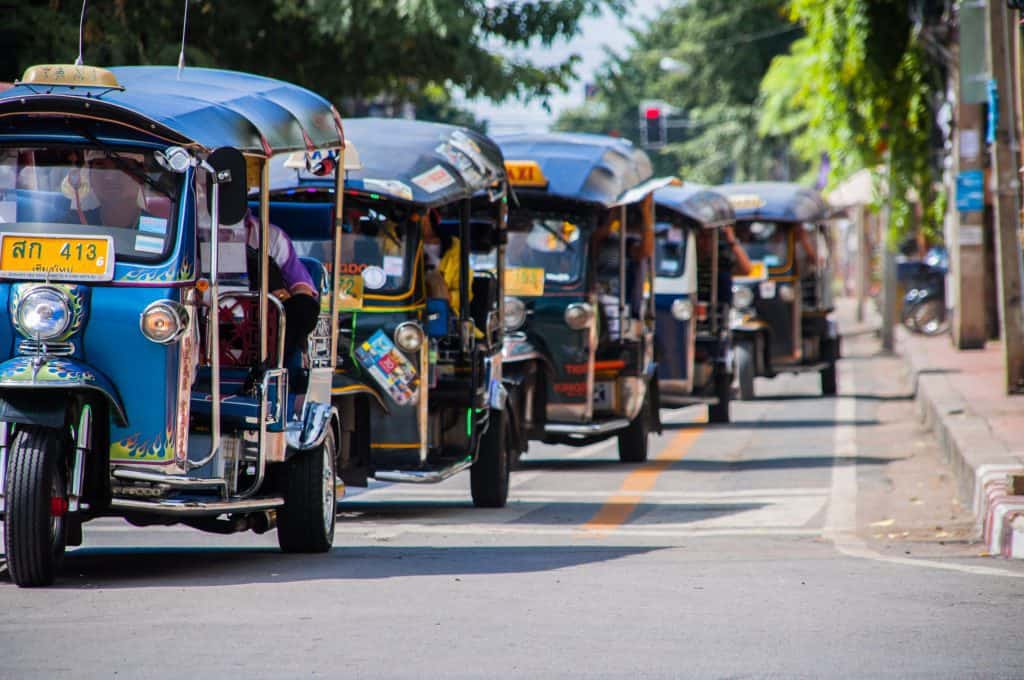 Our goal is to build the most comprehensive Chiang Mai digital nomad guide – if we're missing something please leave us feedback at the bottom of this page!
Overall:
Chiang Mai is the largest city in Northern Thailand (130k in the city and 1M in the metro area) and it's known as the adventure capital of Thailand.
It's one of the most popular digital nomad hubs for good reason. It's very cheap, warm, has great food, great community, great wifi, great nightlife, great massages, and great everything else that a nomad could ever want.
It's one of the few places in the world where you can live a lavish lifestyle for around $1,000/month!
Why You Might Love Chiang Mai:
-This is one of the easiest places in the world to nomad because of the size of the nomad community and the widespread availability of month to month apartment rentals.
-Awesome food, fun nightlife, cheap living, safe, widespread fast wifi, great community, warm weather throughout the year, friendly locals – lots of things to love!
Why You Might Not Love Chiang Mai:
-Because this is such a large digital nomad hub, you'll be surrounded by lots of other digital nomads. This is either great or terrible depending on what you're optimizing for.
-This is where you'll find the highest concentration in the world of people doing dropshipping, selling courses, building affiliate businesses, etc. Not everyone loves being in this type of environment.
-Poor air quality and not easily walkable
-Not near the ocean
Overview Video:
Everything You Need To Know:
Overall Rating: 5/5
Cost of Living: ~$1,000/mo total, $300-400/mo in rent (more info on Numbeo here)
Wifi Speed: 25 mbps average
Wifi Reliability: Generally very reliable and widespread. Good wifi is a major reason why Chiang Mai is so popular.
Crime & Safety: 5/5 – safer than most major U.S. cities
English? Ok, not great. (more info here)
Drink Tap Water? No. Do not drink tap water.
Exchange Rate: $1 USD = ~31 Thai Baht (exact rate here)
Population: 131,091 city, 1,000,000 metro area
Air Quality: Not great. (more info here)
Most Popular Nomad Neighborhoods: Nimmanhaemin aka Nimman is the most popular by far. Some nomads live in nearby Santitham or in other surrounding neighborhoods. The Old City mostly caters to tourists. (detailed guide)
Coworking Spaces: 5/5 – Punspace is one of the most popular coworking spots (coworking recs & cafe recs)
Tipping? Not necessary, but appreciated (more info here).
Visa Details: Most tier 1 passports enable you to visit for 30 days visa-free and then extend for another 30 days once you're in the country. You can then leave the country and restart this visa cycle indefinitely. For more info, check your government website.
Best Months To Visit: October – mid February. Farmers burn crops in March and thus the air quality is extremely low March-early May, May-September is rainy season. (more info here)
Things To Do: 4.5/5 – Known as the adventure capital of Thailand, there's lots to do and see! (Nomadic Matt, TripAdvisor, BucketList Guide, Event List)
Nomad Community: 5/5 – join all of the Chiang Mai Facebook groups and check Meetup.com to find out about events/meetups or to ask questions.
Nightlife: 4/5. Zoe in Yellow is the most popular backpacker bar and Spicy's is the main late-night club/bar. (more info here)
SIM Card: Easiest to get a SIM card at the airport. TrueMove is our recommended provider (more info here).
Transportation: Songthaew (red shared taxi/truck), Grab (local Uber), Rent a Motorbike (we recommend Mango Bikes), or Tuk Tuks (usually more expensive and sometimes rip you off) – for all transport, always agree on a price or make sure they're using a meter before starting any trip
Transport From The Airport: The airport is 10-15 minutes from the city center. You can take an airport taxi for 160 baht (~$5 USD) or you can use any of the options listed above (Grab, Shared Red Taxi, or Tuk Tuk)
Best 1+ Month Housing Strategy: To get the cheapest rates, book a few days in a hotel and then visit apartments in person. Tons of options and most apartments offer monthly rentals. (detailed guide)
Recommended Hotel Booking Website: Booking.com
Scams to Avoid: Pickpocketing; excessive fares from taxis/tuk-tuks: use a meter or agree to the fare in advance; do not give up your passport when renting bikes, cars, etc; gem scams, tailor scams, and overpriced tours (more info here)
Best Restaurants/Dishes: Khao Soi (here's the best food/restaurant guide & you can use Google Maps, Foursquare & TripAdvisor to find restaurants)
Recommended Travel Insurance: SafetyWing
Order Things Online: Lazada is easy and reliable. It's the local "Amazon." After you order online, you can expect to pay for your purchase with cash in a convenience store.
Must Download Apps: Grab (local Uber), Line (most popular texting/communication app) and FoodPanda (food delivery)
Healthcare: Chiang Mai is a popular medical tourism destination and healthcare is decent. More info here.

Guide For Nomadic Families: Read here.
Key Yearly Events: Songkran Festival, April 13-15 (Thai New Year: it's the world's biggest water fight and it takes place all across Thailand); Loy Krathong: Festival of Lights, Mid November (Releasing floating lanterns into the sky). More info here.
Time Zone: GMT +8; 12-13 hours ahead of New York, USA; 7-8 hours ahead of London, UK.
Avoiding ATM & Credit Card Fees: To avoid paying ATM & credit card fees abroad, we recommend a fee-free card.
Travel Tip: If flying internationally to Chiang Mai, it's usually much cheaper to fly to Bangkok and then buy a separate flight from Bangkok to Chiang Mai.
Other Tips: Making critical or negative comments about the royal family on social media or in-person is punishable by up to 15 years per comment. So don't say or write anything negative!