Note: This post may contain affiliate links which means if you click on a link and purchase an item, we will receive an affiliate commission at no extra cost to you.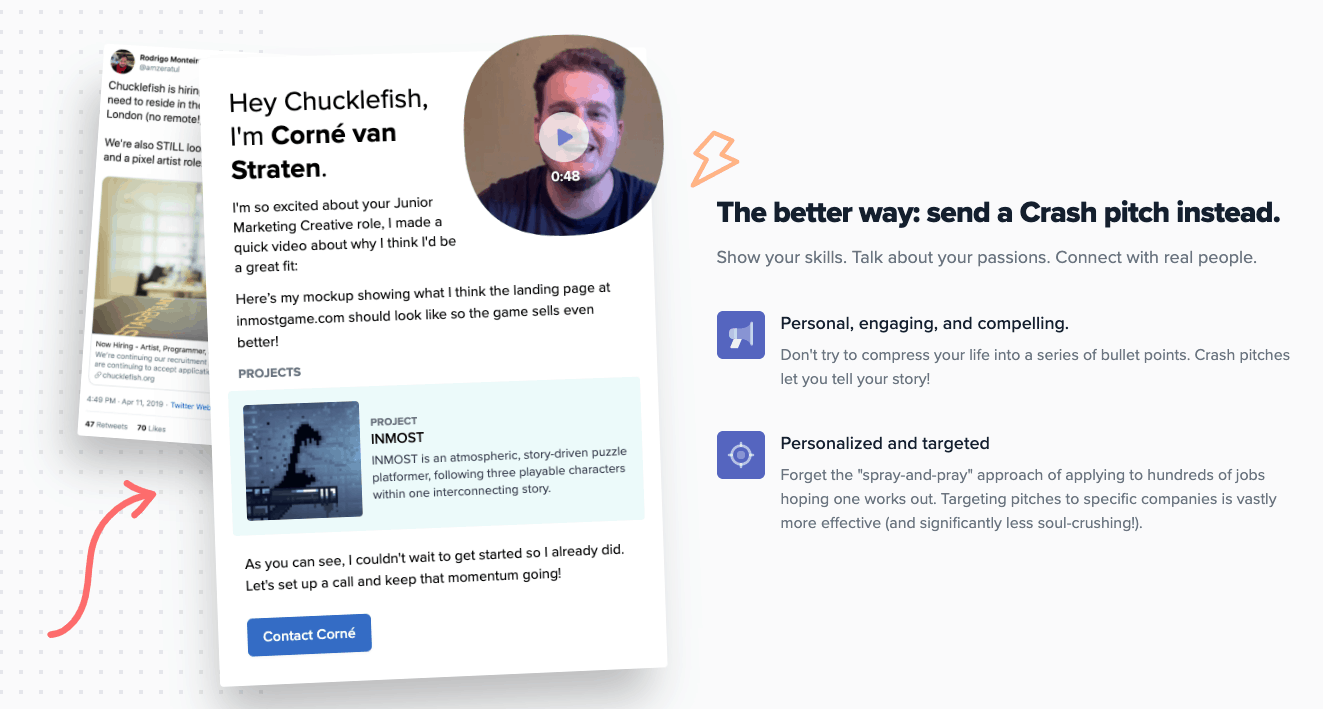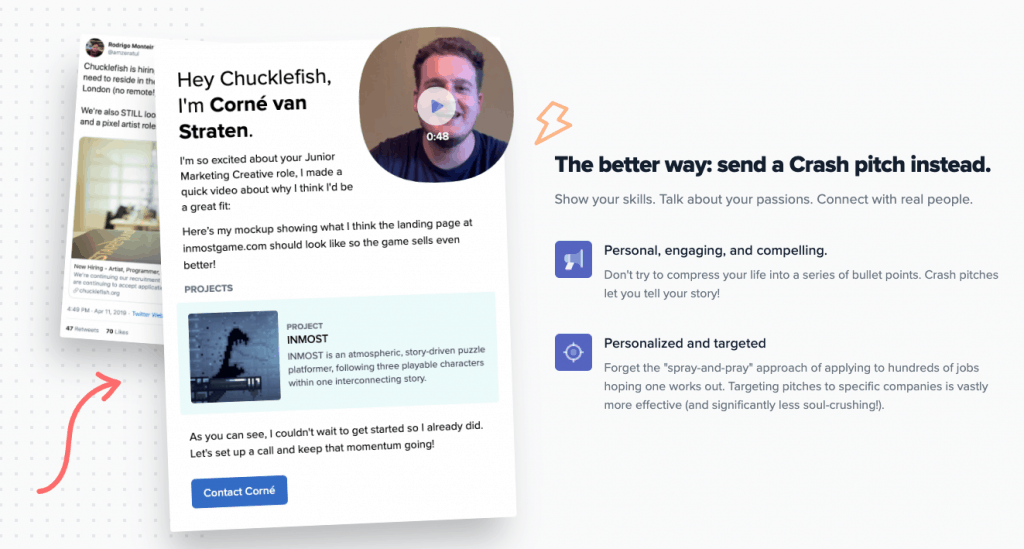 "It's amazing how few people think about what it is they actually need to win a job…You can burn your resume, I'm telling you that's not how you get a job anymore. You have to gain some real skills and then pitch companies on the value you can create for them." –Crash CEO, Isaac Morehouse
As someone who has landed almost all of my jobs and interviews via networking and targeted reach-outs, I'm a very strong believer in using a tailored, direct pitch instead of dropping your resume into a pile.
Crash is a tool that helps you to create engaging and customized pitches to increase your odds of landing an interview and ultimately a job.
I highly recommend this tool! You can keep reading below for more details about Crash or you can watch this interview with Crash's CEO.