Note: This post may contain affiliate links which means if you click on a link and purchase an item, we will receive an affiliate commission at no extra cost to you.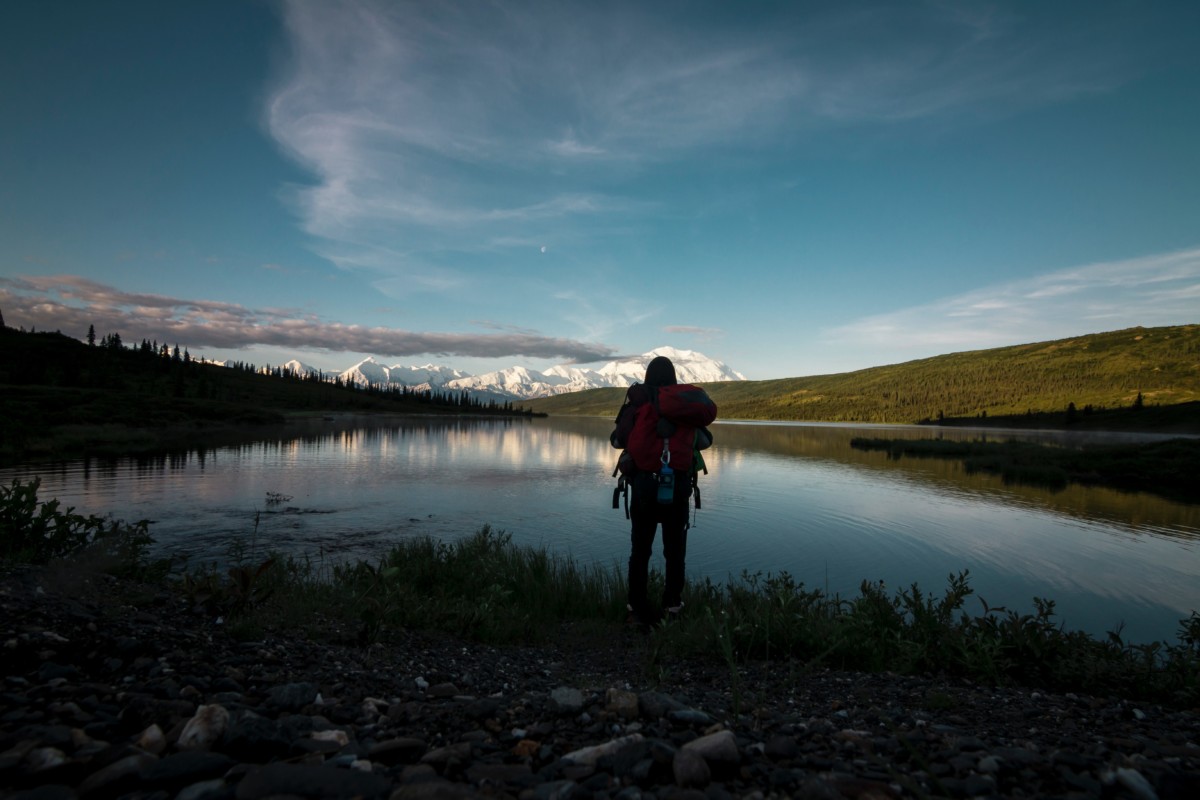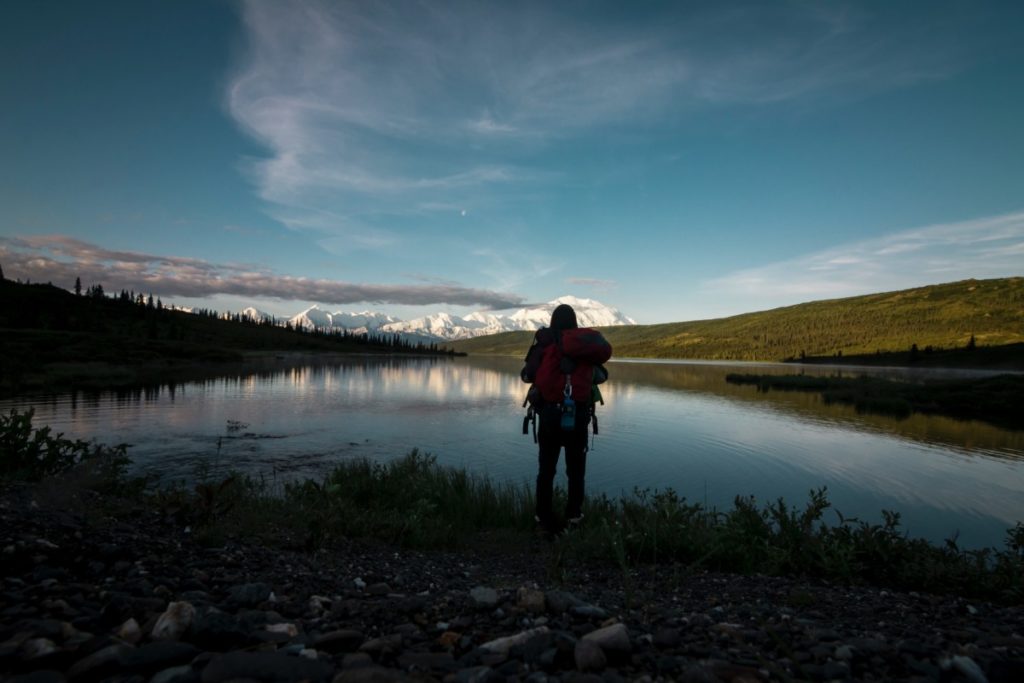 Some digital nomads are looking for a specific budget and climate to fit their lifestyle, and one nomad online was no different. This traveler was looking for a country that would suit her budget of affordable housing (under 250 USD per month) while avoiding extremely hot climates.
Thankfully, many digital nomads were willing to weigh in on this Facebook post.
Overwhelmingly, users suggested eastern Europe, with one user responding "there are lots of countries like that: Turkey, Albania, Macedonia, Bulgaria, Ukraine, Romania and Serbia."
Another user advised: "Ukraine, Bulgaria, Poland, Russia, Romania, Georgia, Turkey and Poland. I wouldn't say under 250 USD a month per se, but very close; especially if you are not looking for anything fancy. Otherwise, in shared accommodations, you might be lucky as well, but in all cases, for a short time.
As for the weather? All these destinations have mountainous villages where the average temperature is much lower compared [than] the rest of the country…high-speed internet connection might be challenging to find in remote villages."
Here are the responses, categorized by region, country, and frequency of responses.
Europe
1. Bulgaria (11)
"Depending on how big of a city you want to live in, Bulgaria can offer a whole apartment for $250 in small cities. The capital is not so cheap but if you share an apartment and only need a room, you could do that in the capital, Sofia, as well."
"The Balkans and all of eastern Europe! For that price, you can rent a whole apartment in Bansko, Bulgaria – a very trending base for nomads at the moment."
2. Romania (6)
"Romania, it fits the description. You can get quite a cozy studio or apartment in smaller cities with that budget."
3. Serbia (6)
"Awesome nature and friendly people."
4. Ukraine (5)
"Ukraine is best for you. Cold weather and very affordable to live. European and Russian mixed lifestyle and friendly people."
5. Poland (5)
"In Poland, you have very cheap rooms (it depends what standard you want and which city, but in a big city rooms start from ($150/month), and in a smaller city it's cheaper ($100/month). In smaller cities, small 37m2 apartments start from $250/month. You have very good internet and nice people. I recommend Poland… the only thing is weather. It's 27 Celsius in summer and snow in winter…In autumn and spring it is beautiful weather (20 degrees)."
"Poland, in its capital city you can find whole one-room flats for around 300 – 350 € a month."
6. Turkey (4)
"Southwest of Turkey. Fethiye, Patara, Kaş, Antalya."
7. Kosovo (3)
8. Montenegro (3)
9. Albania (3)
10. Spain (3)
"South of Spain."
"The main Canary Islands in the north in residential areas, especially Santa Cruz in Tenerife or Las Palmas in Gran Canaria. No problem, amazing people, place and affordability."
"Spain: Alicante, Seville, Valencia."
11. Hungary (3)
12. Bosnia and Herzegovina (2)
13. North Macedonia (2)
14. A few countries mentioned once: Croatia, Serbia, The Highlands of Scotland, Greece, Slovenia, Czech Republic, Portugal, Italy, Germany and the Netherlands.
"In Croatia–if you get lucky–and outside major cities there is a chance to get like 30 or 35m2 studio apartment for 250€."
"I am living in a small apartment in the Netherlands for €270 monthly."
"Also in a small town in Italy you can find rooms at 200 € /month, and is not so hot if you go in the mountain area."
"A friend is moving to Magdeburg, Germany, and has found rooms for 250, and apartments for not a lot more."
Asia
1. India (13)
"India in the mountains"
"Goa, India."
"India and Cambodia are very affordable. I recommend you look at Rishikesh or Arambol in India or Sihanoukville in Cambodia. They will cost you few euros a day."
"Himachal or Uttarakhand in India."
"You can look for India (Himachal, Pradesh).
"Certain parts of India, especially the north-eastern states like Sikkim, Nagaland, etc."
"Manali, Himachal Pradesh in North India for that kind of budget. It will be cheaper than 250$ a month."
2. Philippines (8)
"Baguio in the Philippines is close to that temperature range"
"Philippines, Baguio city."
"Mentioned a few times on this thread already, I highly recommend Baguio City, Philippines. Pretty much one of the only cold cities in the country. Very cheap, and with very nice people."
3. Georgia (9)
4. Pakistan (6)
"Northern areas in Pakistan hands down."
"You can come to Pakistan and live in a hotel in our northern areas. You'll easily get free breakfast, internet and security. Ease of access to the market where you can find cheap laundry service, food and essentials.
Amazing hospitality. English is common. You can explore the north on your weekends or off days.
We are home to 5 of the highest peaks in the world and beautiful scenic views…I suggest to you…Nathia Gali, Murree, Hunza and Islamabad."
5. Nepal (3)
6. Sri Lanka (2)
7. Russia (2)
8. Other countries mentioned once: Armenia, Cambodia (Kampot), Indonesia (Bali), Japan (Saitama), Thailand (Chiang Mai), and Bangladesh.
South America
1. Colombia (8)
"You could find that in parts of Colombia, in the higher altitudes where it's not as warm."
"Bogota, Colombia I have found to be perfect. Great weather for me, high of 20 during the day and low of 11 at night. I have stayed in rooms for less than $250, now I live in a "higher-end" co-living space with amazing amenities like a rooftop bar, onsite restaurant with room service, free onsite gym, onsite jacuzzi, steam and sauna room, cinema room, game room, and offices open and private (all free) for only $640/month, but there are cheaper room options. Mine just happens to be on a higher floor level and a larger layout than other options."
"Medellin, Colombia."
2. Ecuador (7)
"I highly recommend to you Ecuador. Coast, Highlands, Amazon and Galápagos for an amazing and unforgettable trip."
"Stay in Quito as a central point! I also highly recommend Hostal Casa Carpedm."
"Cuenca, Ecuador."
"Mountain areas in Ecuador."
3. Peru (5)
"Peruvian mountains."
"I'm in Cusco, Peru. I'm paying $235 for a two-bedroom duplex in a nice neighborhood. Hot water, internet and electricity included."
"Peru: Cusco, Lima, Arequipa."
4. Argentina (5)
"The southern region of Argentina."
5. Chile (3)
"Santiago, Chile: I was paying for a good room for 250 USD. Almost never humid and the hottest it gets is 31 but feels less because it's dry."
6. Brazil (3)
7. Bolivia (2)
"Bolivia! La Paz. Spanish classes are very affordable. Renting options wide."
8. Venezuela (1)
"Merida, Venezuela"
Africa
1. Morocco (4)
"In Morocco you can get a furnished apartment for $250."
"Essaouira, Morrocco."
2. Kenya (4)
"Kenya fits the description and with that rent you can have a good neighborhood."
"In Kenya $250 gets you an amazing two-bedroom apartment. Great internet for an extra $30."
3. Uganda (3)
"If you go up into the mountains you will find your temperatures."
"Kampala, Uganda."
4. Nigeria (2)
"Nairobi, Kenya is the perfect place if you're looking for affordable living. You can get a decent 1-Bedroom Apartment for that amount. Fiber internet is around $30/month. The weather is favorable for the most part of the year."
5. Tunisia (2)
"Tunisia is a lovely country and affordable. I lived in an apartment for 2 years right on the ocean for about £250 per month, but it is hot July/ August only."
6. South Africa (2)
7. Other countries mentioned once: Mauritius, Ethiopia, Tanzania, Egypt, Namibia and Ghana.
"If you're willing to travel a bit far Tanzania is the best. And based on your preference…Arusha is a bit cold but very beautiful. Affordable too. $250 can give you not a room but also your own garden."
"Alexandria, Egypt. From October until June. You can even have a villa in the north coast area for that price with some luck. (speaking about Villas which are rented in summer season for $200/day)."
"Namibia (in the winter)."
Central America
1. Guatemala (4)
"…You will also find that in Guatemala. We rented a whole house in Guatemala for $220/month. The secret is to land in the country, then start talking to locals. It's the only way to find cheap housing. Trying to do it online will never work."
"Guatemala by Lake Atitlan, but probably not in San Marcos as prices are a little higher here. Other places on the lake you can find a private room in a house. It's cool in the mornings and in the evening 15 -20 degrees and during the day it can be hotter like 23-28."
2. Mexico (4)
"Toluca, México. Or Tepoztlan or Huitzilac."
"San Cristobal de las casas in Chiapas, Mexico."
"I was renting a decent place in Mexico for 200; not too hard to find."
3. Costa Rica (1)