Note: This post may contain affiliate links which means if you click on a link and purchase an item, we will receive an affiliate commission at no extra cost to you.
If you're new to remote work because of Coronavirus, you're likely trying to figure out how to best collaborate and socialize with your team. We're here to help!
Loneliness is the number one reason why some people don't like remote work but there are some great tools to help you mitigate this issue.
Let's jump in!
Note: This post assumes that you already have the basic remote tools setup (i.e. Slack, Zoom, Google Drive, and a task management software). If you don't have those, then start there first.
1. Donut: Automatically pair up team members to grab virtual coffees or donuts
Donut is a popular Slack app that automatically pairs up team members to have casual video calls with each other. It's an easy way to make sure that your employees are staying connected with each other!
Testimonial: "As a largely remote company Donut helps us strengthen personal connections and InVision's company culture." -CEO of Invision
Pricing: Free for up to 24 people, $49/mo for more people and customization.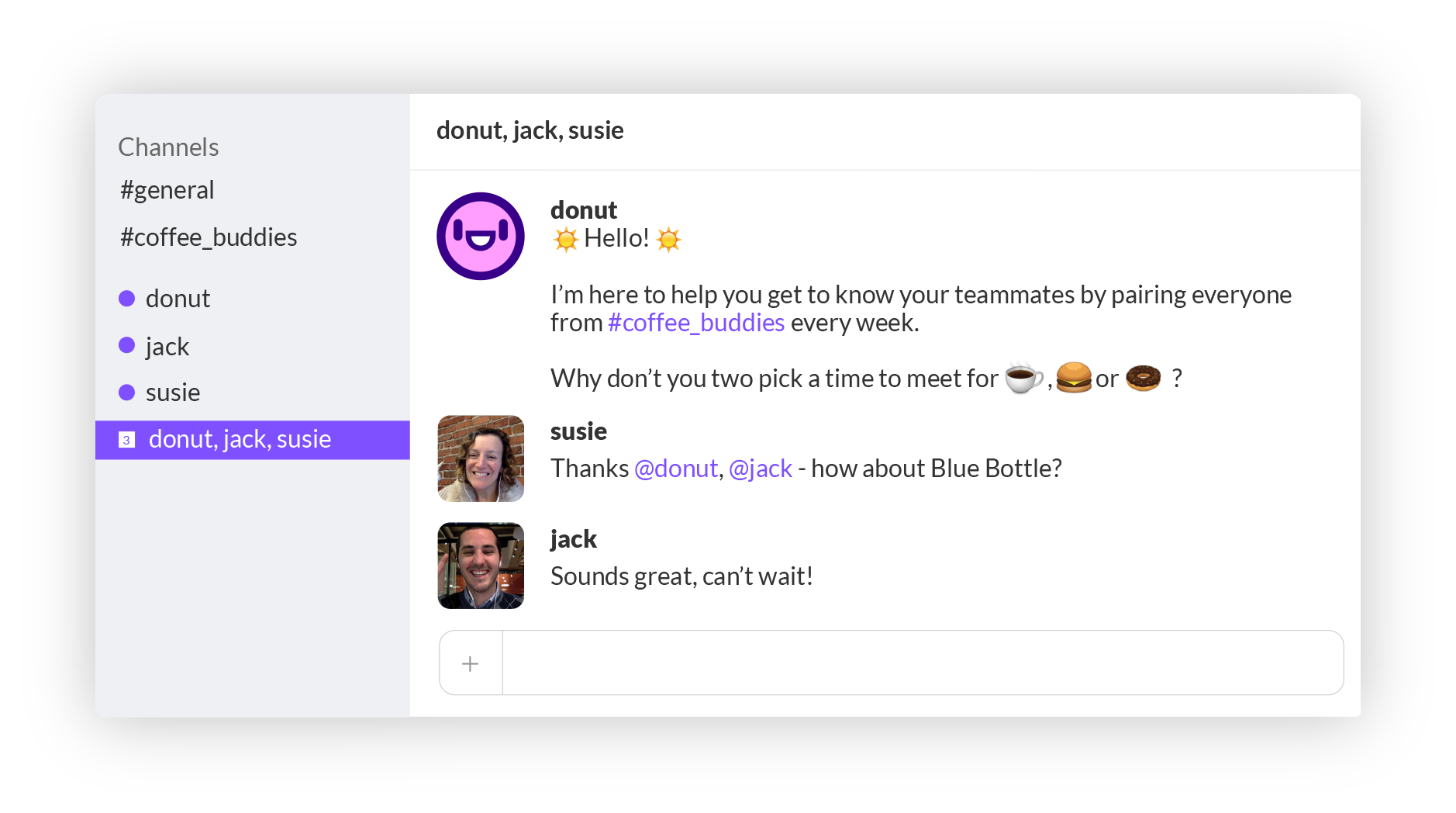 2 & 3. Sococo and Remo: Two separate tools that offer virtual office environments
Sococo and Remo are being shared together because they're slightly different versions of the same virtual office experience (and they have similar pricing).
Testimonials:
"All the other products … like Skype and video conferencing tools … are basically a telephone but with video. Remo more closely resembles the physical workspace, and I don't think any other product does that." -CTO of Woork.io
"The ability to instantly contact anyone regardless of their location has resulted in increased communication and a true team mentality. Businesses looking to keep their remote workforces connected need look no further than Sococo." -CEO of Iguazu
Pricing: Sococo is $13.59/user and Remo is $10-15/user
Sococo:
Remo:
4. Tandem: Spontaneous co-working, conversations, and collaboration
From their site: "No – it's not VR, but it's the closest thing to in-person collaboration! See who's available right now and what app they are working in. Talk and screenshare in one-click."
Testimonial: "Working remote, you find that there is this weird social awkwardness over starting calls or wanting a super quick call with another teammate. Tandem has the best solution for that problem from what I've seen thus far." -Product Manager at Placenote
Pricing: Free for the next few months.
5. Eventbot: Create events and collect RSVP's in Slack
If you're organizing virtual hangouts for your team, Eventbot is an easy way to streamline the process. You can schedule recurring events and see all of your event details within Slack.
Pricing: Free for up to 50 users and $29/mo for 50-150 users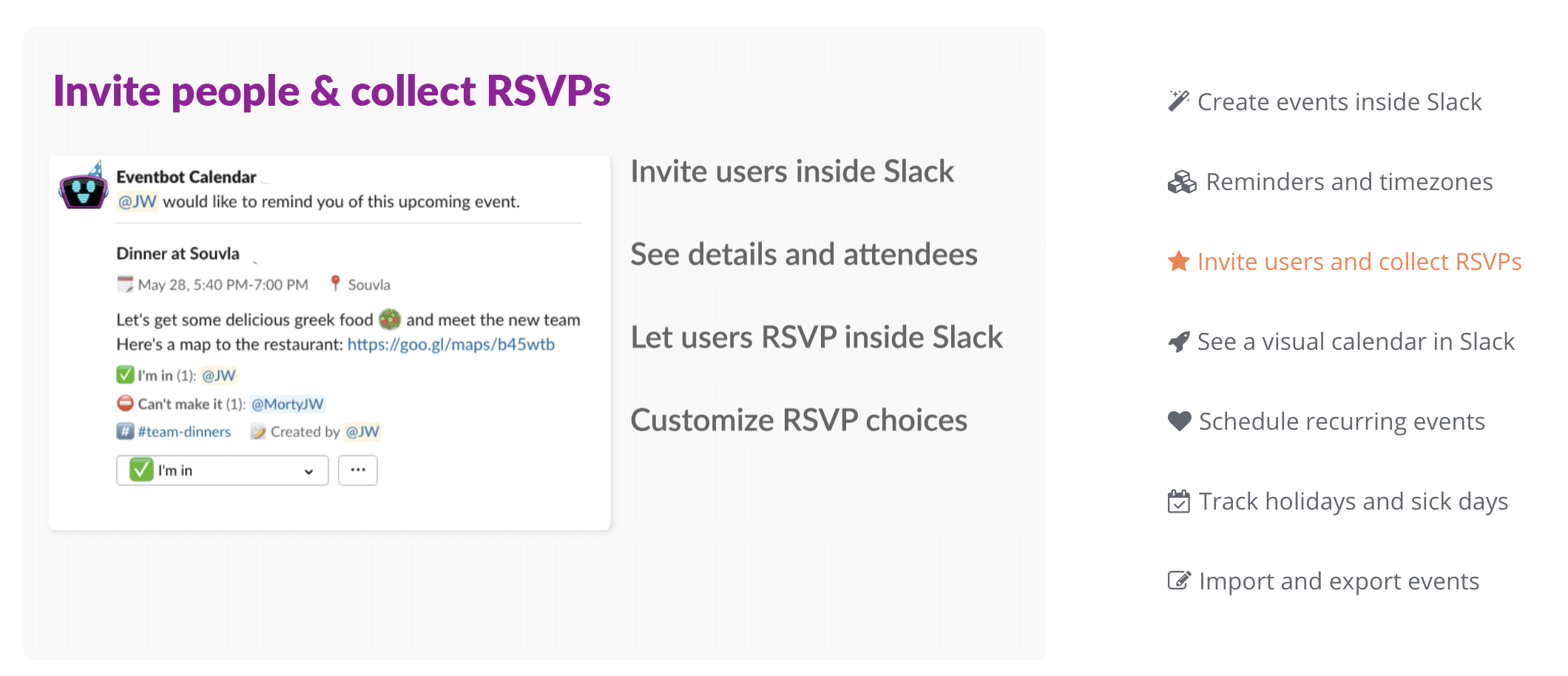 Looking for more remote work info? Check out our guide to hiring and managing remote teams.