Note: This post may contain affiliate links which means if you click on a link and purchase an item, we will receive an affiliate commission at no extra cost to you.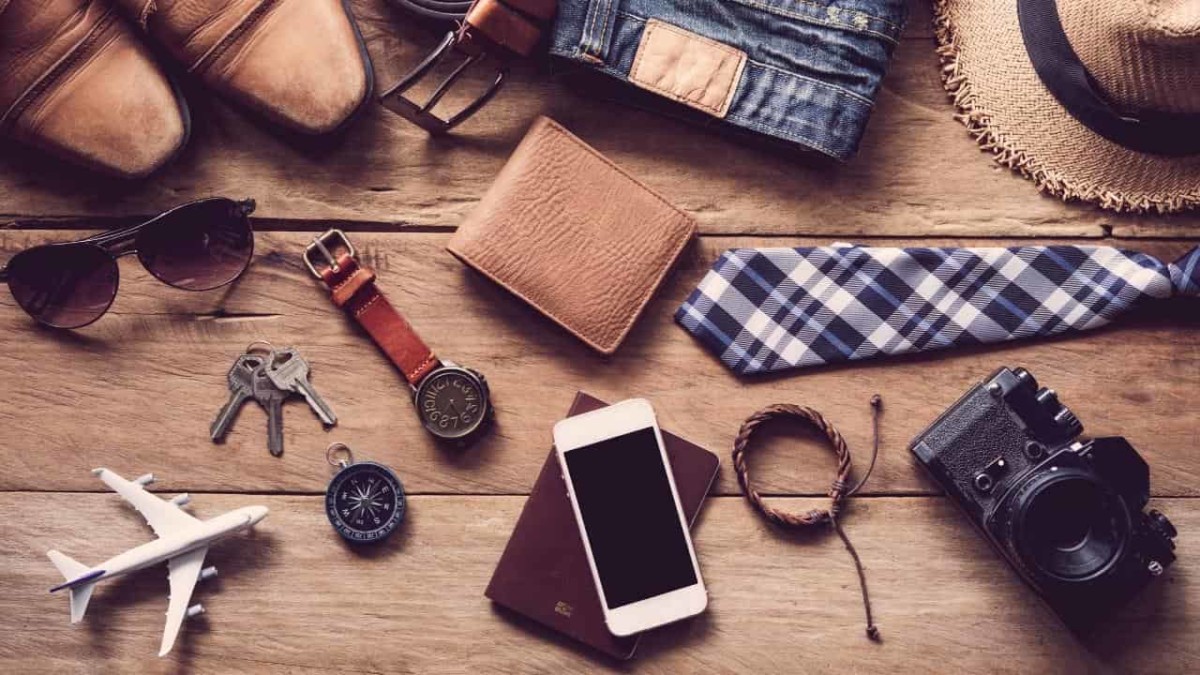 Are you looking for the perfect travel gift for the man in your life? You've come to the right place!
This post will share 58 of the best travel gifts for men in 2022. So whether your friend, husband, dad, or brother is a frequent traveler or just likes to get away on weekends, we've got you covered.
What Makes a Great Travel Gift?
When it comes to finding the perfect travel gift, there are a few things you'll want to keep in mind:
1. The Gift Should Be Practical and Useful
There's nothing worse than getting a gift he'll never use or can't bring with him on his trip. It doesn't have to be the most expensive present, but it should be practical and useful. Examples include a travel pillow, portable charger, or packing cubes.
2. The Gift Should Be Compact and Easy to Carry
Since space is often limited when traveling, your gift shouldn't take up too much room or weigh him down. Instead, choose something he can easily pack in his suitcase or carry-on bag.
If it's too large or bulky, it may be a pain for him to lug around. So get a compact and portable gift so he can enjoy his trip without worrying about it.
3. Consider the Recipient's Interests and Style
If he loves adventure, get something that'll help him enjoy his trips more, like an action camera or athletic clothes. If he prefers to relax on vacations, think about getting him something that'll help him unwind, like a good book or a comfy pair of pajamas.
Keep in mind the person's style, too.
If he's always well-dressed, he might appreciate something fashionable, like a new watch or a designer bag. On the other hand, if he prefers more relaxed styles, he may want a cozy hoodie or a new pair of sneakers.
4. Get Creative With the Gift
Once you know what to get, try to be creative with your gift.
For example, if you're getting a book, look for one centered around a destination he has always wanted to go to. If you're getting an action camera because he loves adventure, look for one that can go underwater or has a lot of accessories.
The more creative you are, the more likely the person is to appreciate your gift. That said, here are 58 fantastic travel gifts for men to inspire you in choosing the present to buy for him!
58 of the Best Travel Gifts for Men
The Essentials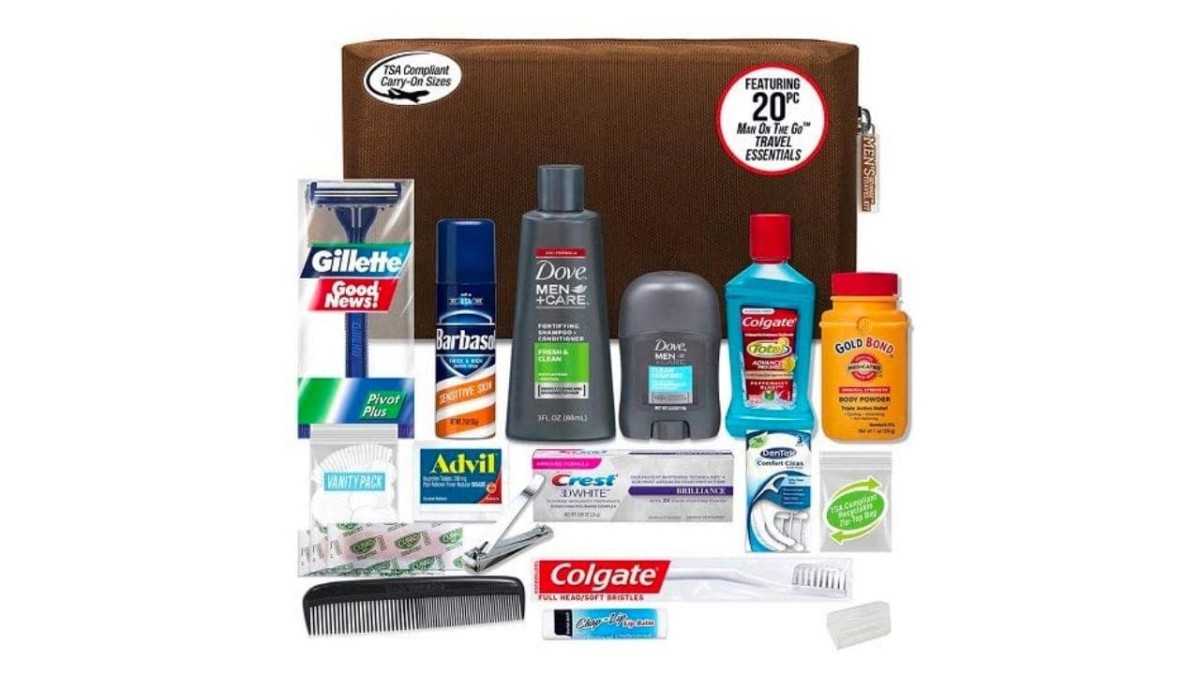 This 20-piece toiletry kit is a perfect gift for men who are always on the go. It includes everything he needs to make his trips more convenient, including a bottle of shampoo, deodorant, toothbrush, toothpaste, and more.
All the products are stored in a handy Dopp kit that can be easily packed in a suitcase or carry-on. This essentials kit is also TSA-compliant, so he can take it with him on any trip, whether for business or pleasure.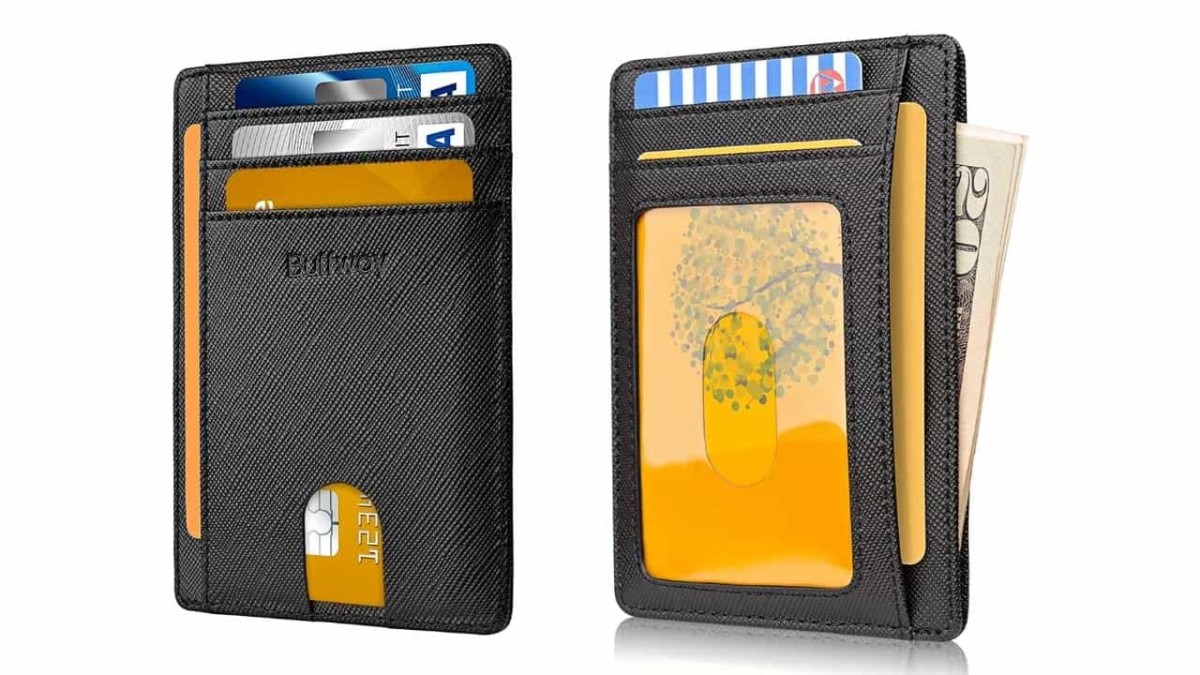 This sleek and slim wallet is made from high-quality leather and RFID-blocking material.
Giving him this gift will keep his personal information safe from electronic pickpocketing. That's a kind of theft where criminals use digital devices to steal credit card information from people's pockets without even touching them.
It has several card slots and a hidden pocket for cash and receipts, so he can carry everything he needs without having to lug around a bulky wallet. Plus, the minimalist design means it'll go with anything he wears.
This wallet also has a windowed card slot, so he can quickly grab his favorite card when needed. If the recipient of your gift likes to keep things simple and streamlined, then he'll appreciate this one.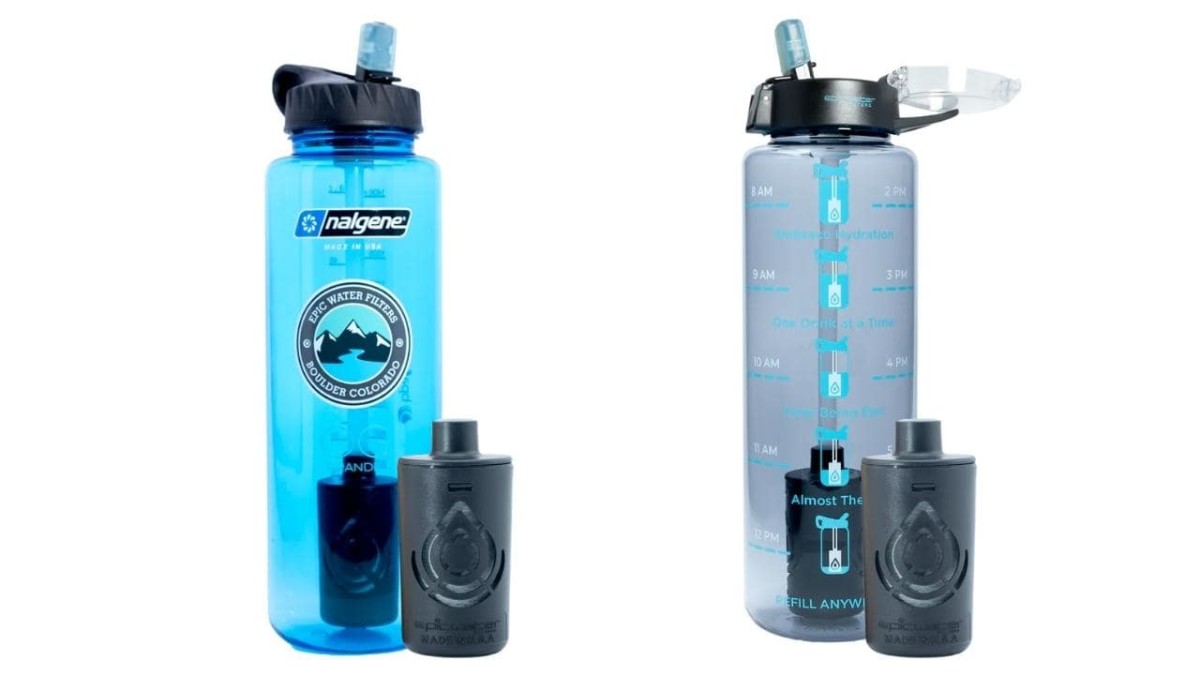 Made by Epic Water Filters, this Nalgene water bottle is made from durable, BPA/BPS-free plastic and can hold up to 49 ounces of liquid. The easy-sip lid makes it perfect for on-the-go hydration, and the loop handle means he can carry it anywhere.
This water bottle also comes with an "Everyday Filter," which removes 99.99% of tap water contaminants, so he can use it at the office or hiking.
The Nalgene OG is an excellent gift if you think he'll appreciate a hydrating water bottle that also reduces his reliance on single-use plastics. Plus, it comes in various colors, so you can choose the bottle that best fits his style.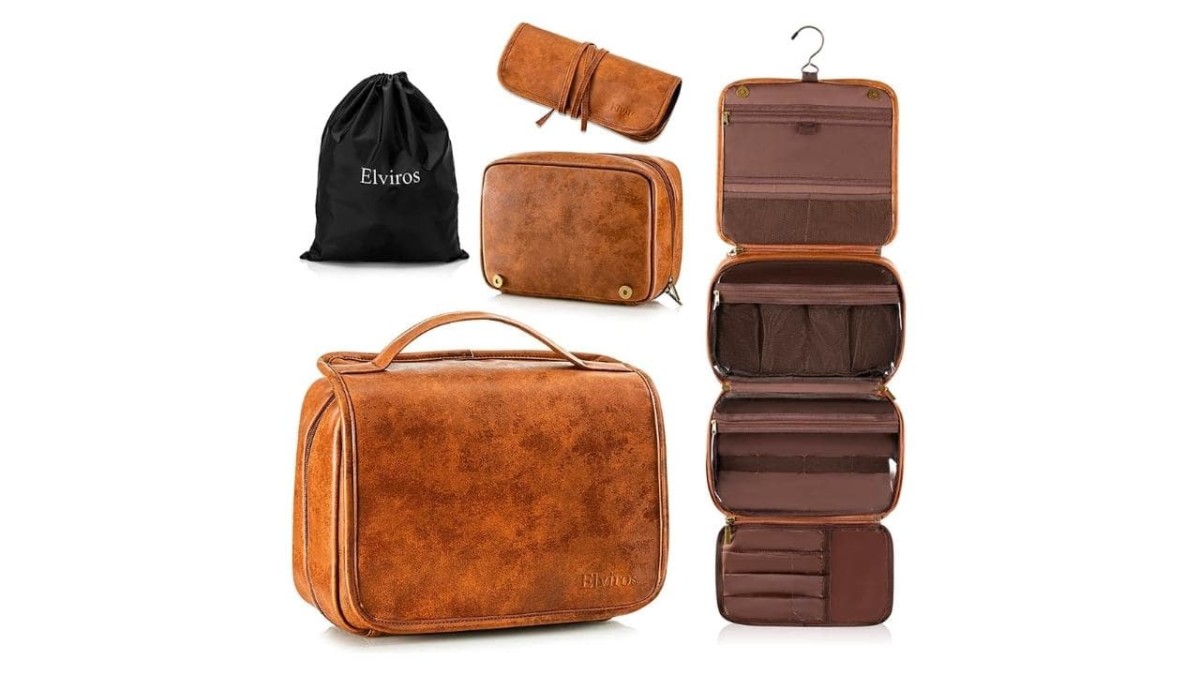 A hanging toiletry bag will make his packing process much more manageable if he's constantly traveling for work or pleasure. This one from Elviros is made from water-resistant leather and has multiple leak-proof compartments to keep all his toiletries organized.
The hook also lets him hang it up in the bathroom, so he doesn't have to put everything on the floor or counter.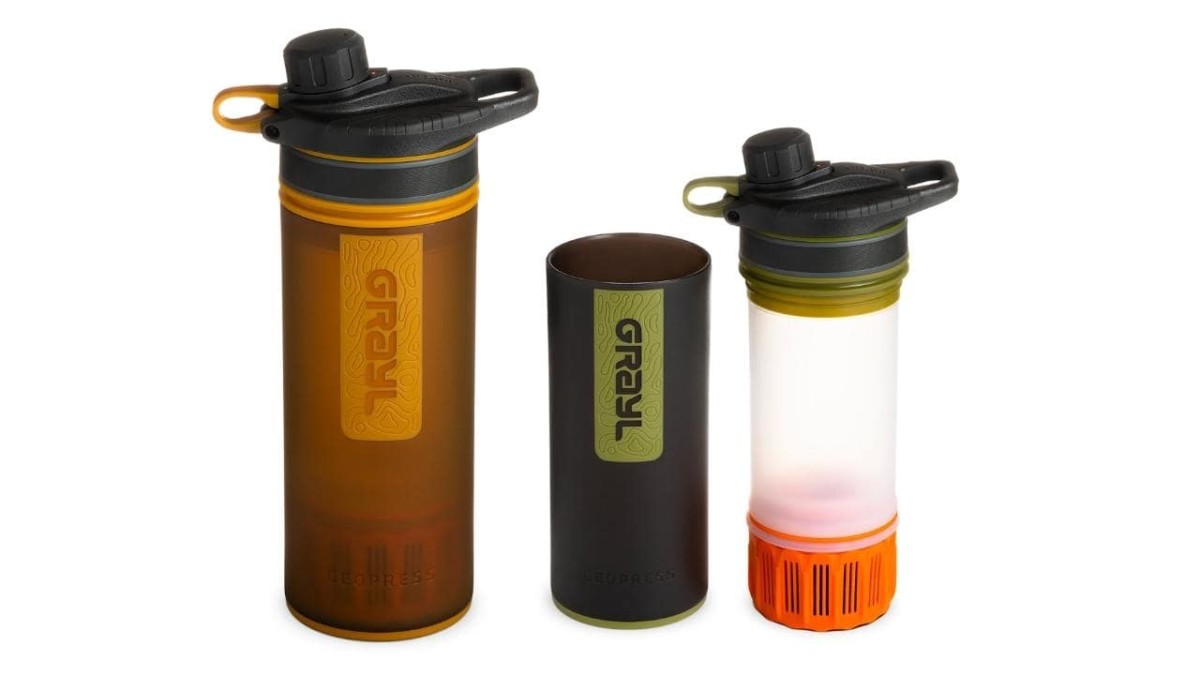 This pocket-sized water purifier is perfect for outdoorsy guys who love to hike, camp, and explore.
It has a loop handle that can be attached to his backpack. And it can purify 24 ounces of water from various water sources in just 8 seconds. That means he can last months on the trail, as long as there's water.
The GeoPress purifier is also perfect for emergencies, as it can provide clean drinking water during a natural disaster. It's unrivaled in the market and a must-have for any adventurer.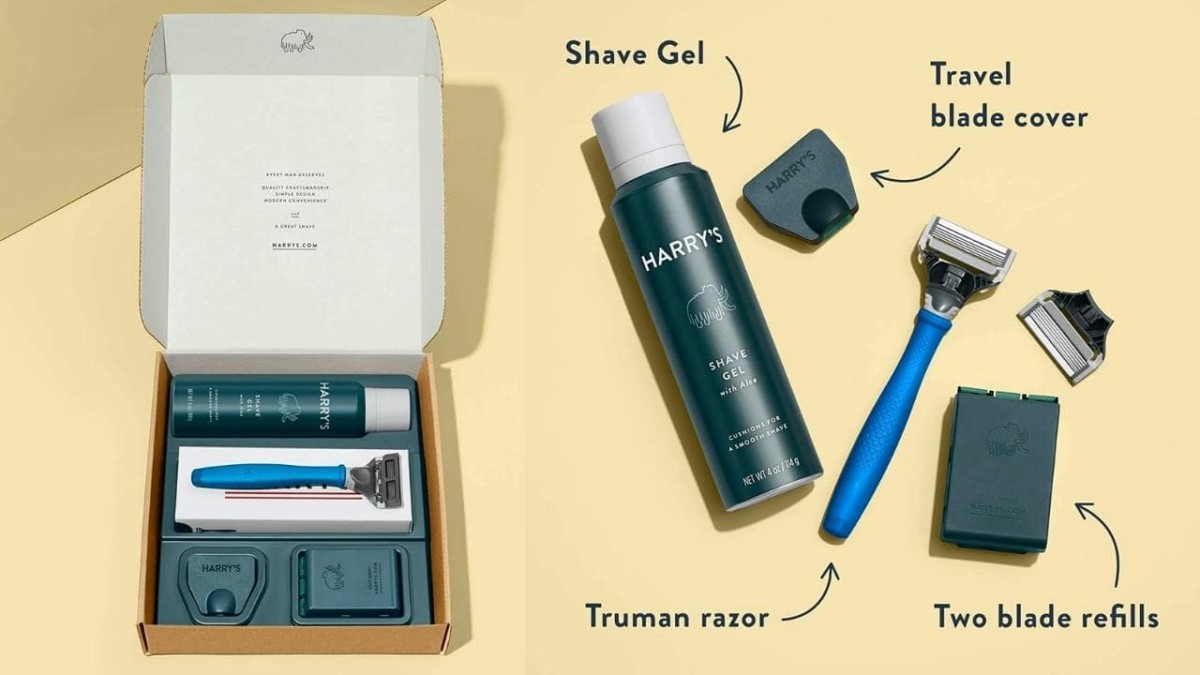 Travel can be tough on a guy's skin, so why not make sure he's taking care of himself with a shaving kit? This one from Harry's comes with a razor handle, 3 blade refills, a travel blade cover, and shave gel.
The razor's weighted handle features a rubberized matte exterior for a comfortable grip. And its German-engineered blades come with a precision trimmer for those tricky spots. In addition, the aloe-enriched shave gel will soothe and protect the skin.
This shaving kit will ensure the recipient of your gift feels his best when he hits the road for a business trip or vacation. So go ahead and add it to your cart – he'll thank you for it later.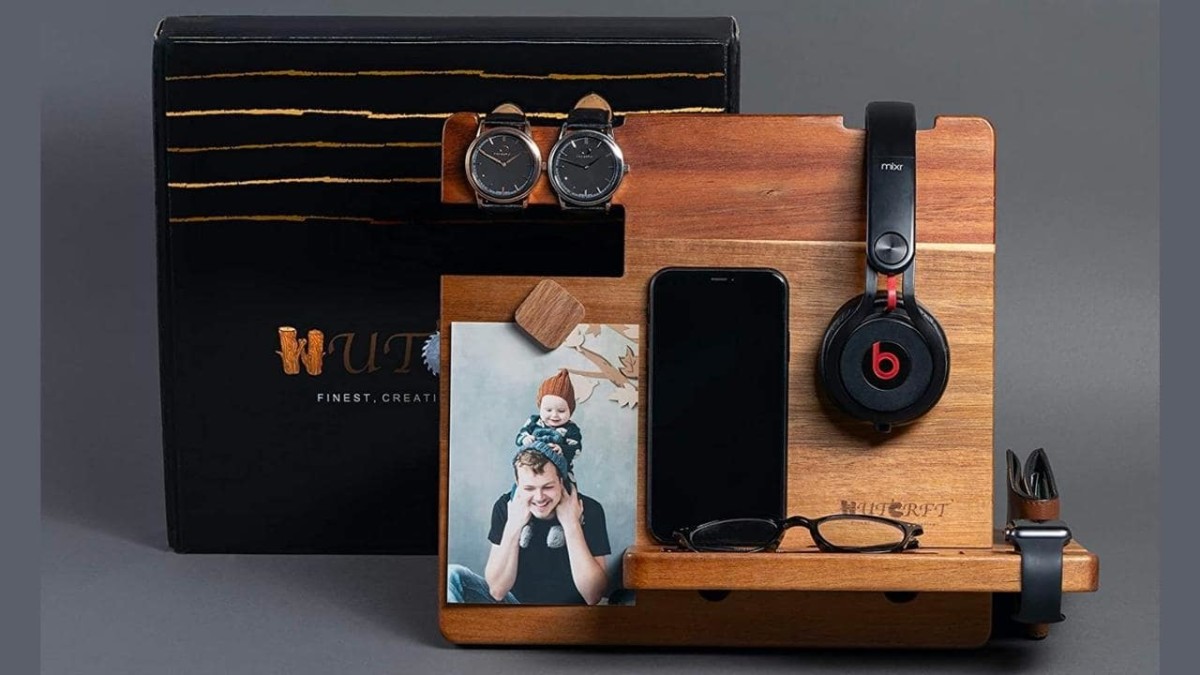 A good docking station is a must-have for any man who likes to keep his desk tidy and organized.
This nightstand organizer from WUTCRFT is made of wood, so it's both stylish and functional. It has slots for his phone, headphone, smartwatch, and accessories. Plus, it comes with a wooden magnetic pin that can be used to keep track of his daily tasks.
Designed with a modern man in mind, this docking station will make an excellent gift for your husband, brother, friend, or son.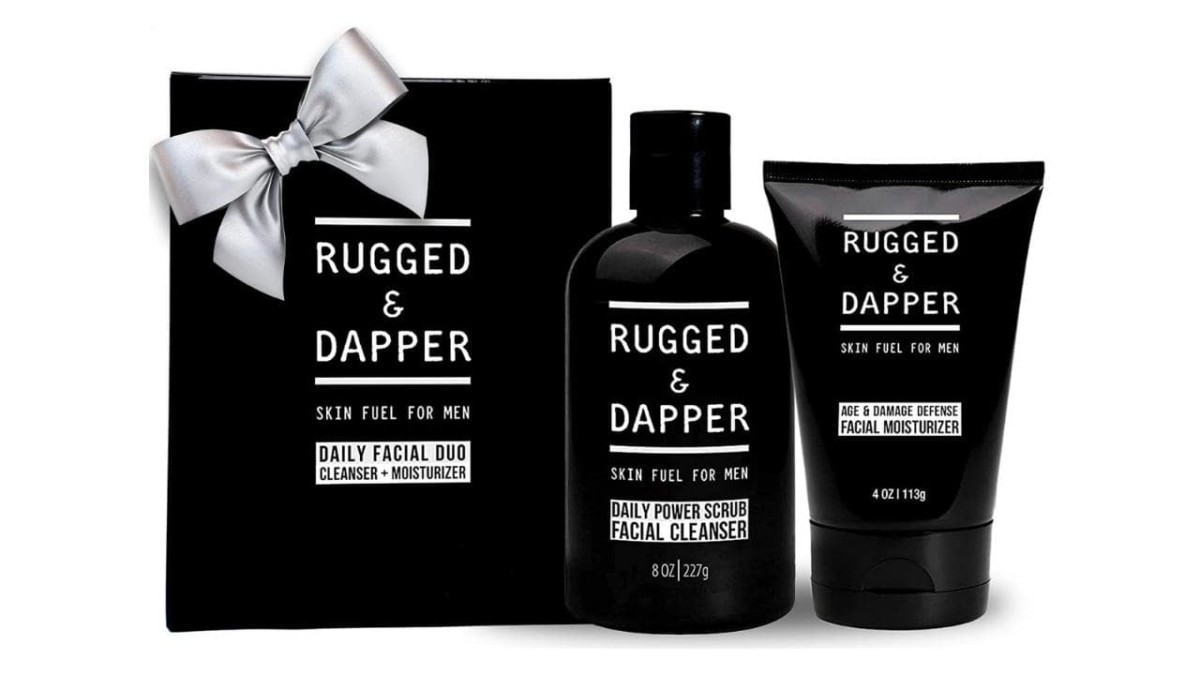 A good skincare routine is essential for any man, regardless of age. This set from Rugged & Dapper includes everything he needs to start a daily routine that'll keep his skin looking its best.
It includes an anti-aging moisturizer and power scrub facial wash to help reduce wrinkles and fine lines while cleansing and exfoliating the skin. They're made with natural nutrient-rich ingredients like willow bark, vitamin C, aloe vera, and burdock root — making them compatible for all ages and most skin types.
This duo skincare set is a great gift for any man in your life who wants to start taking better care of his skin while traveling.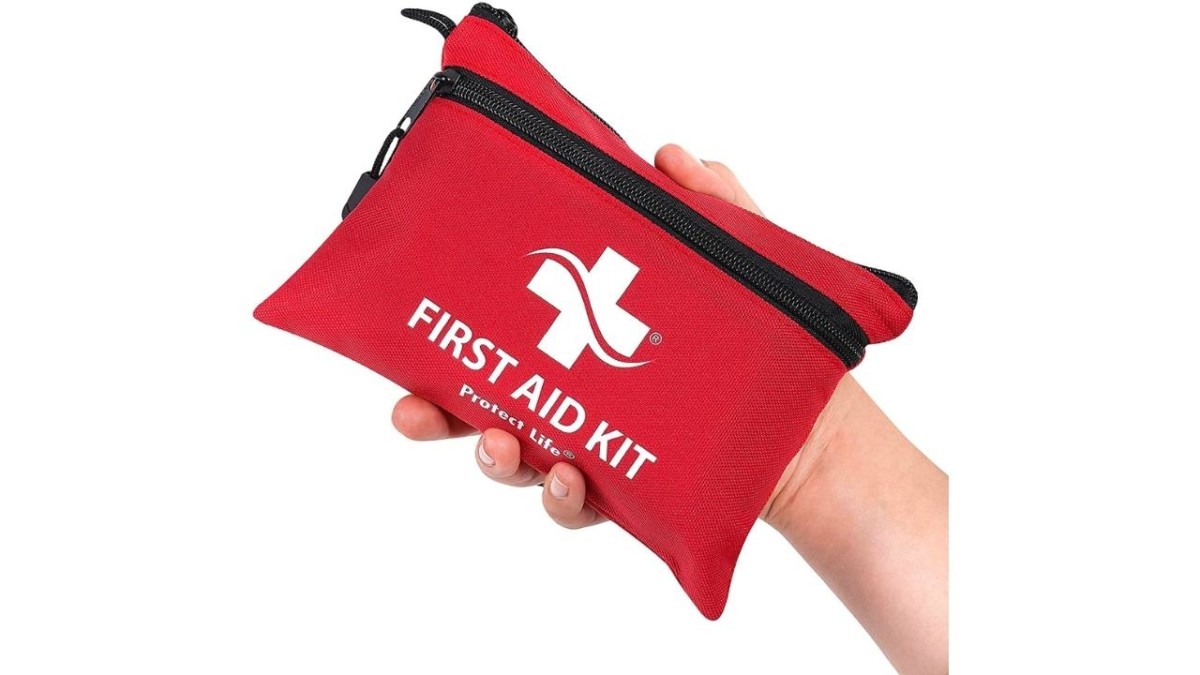 Bumps, bruises, and cuts happen — especially when you're on the go. That's why you should help him be prepared for anything with this comprehensive first aid kit from Protect Life.
This travel-friendly first aid kit includes everything he needs to treat minor injuries, including bandages, a CPR mask, a tourniquet, and more. It also comes in a compact and lightweight bag that easily fits into a suitcase or backpack, so he can take it wherever he goes.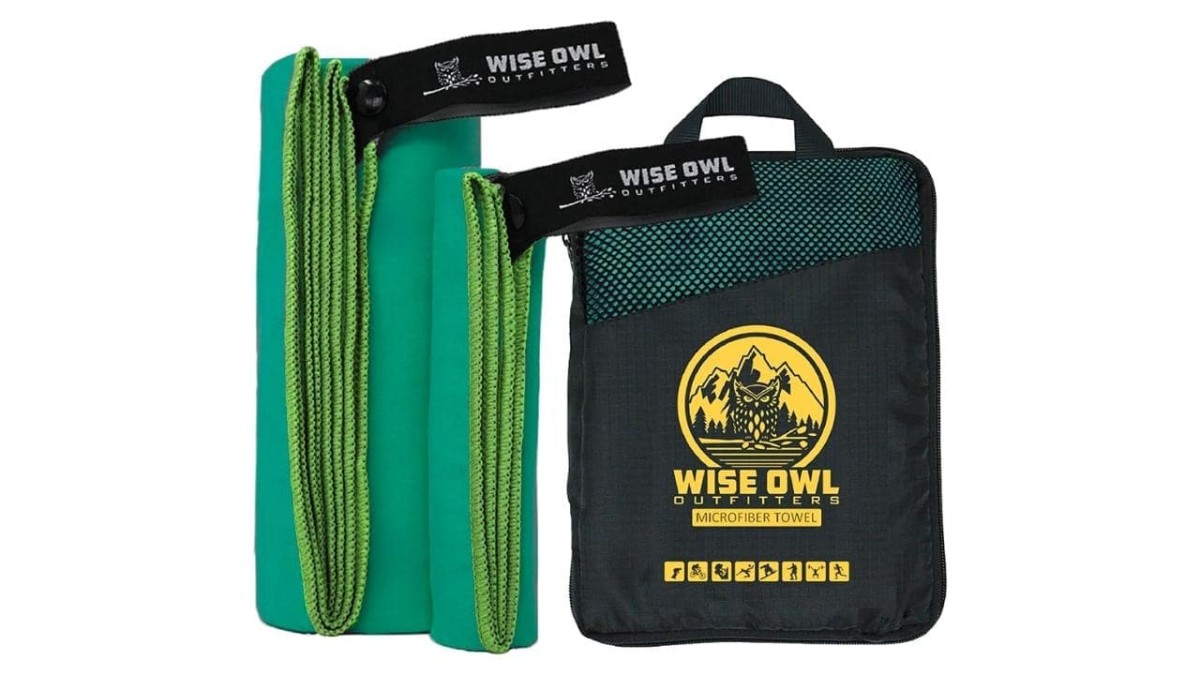 A travel towel is essential for any traveler, and this one from Wise Owl Outfitters is a great option.
It's made from ultra-absorbent microfiber fabric that dries quickly, and it comes in a handy carrying case that's small enough to fit in a backpack or suitcase. Plus, it's available in various colors to suit any style.
Whether he's headed to the beach, the gym, or on a camping trip, this travel towel is a great gift for any guy who loves to hit the road.
Apparel & Bags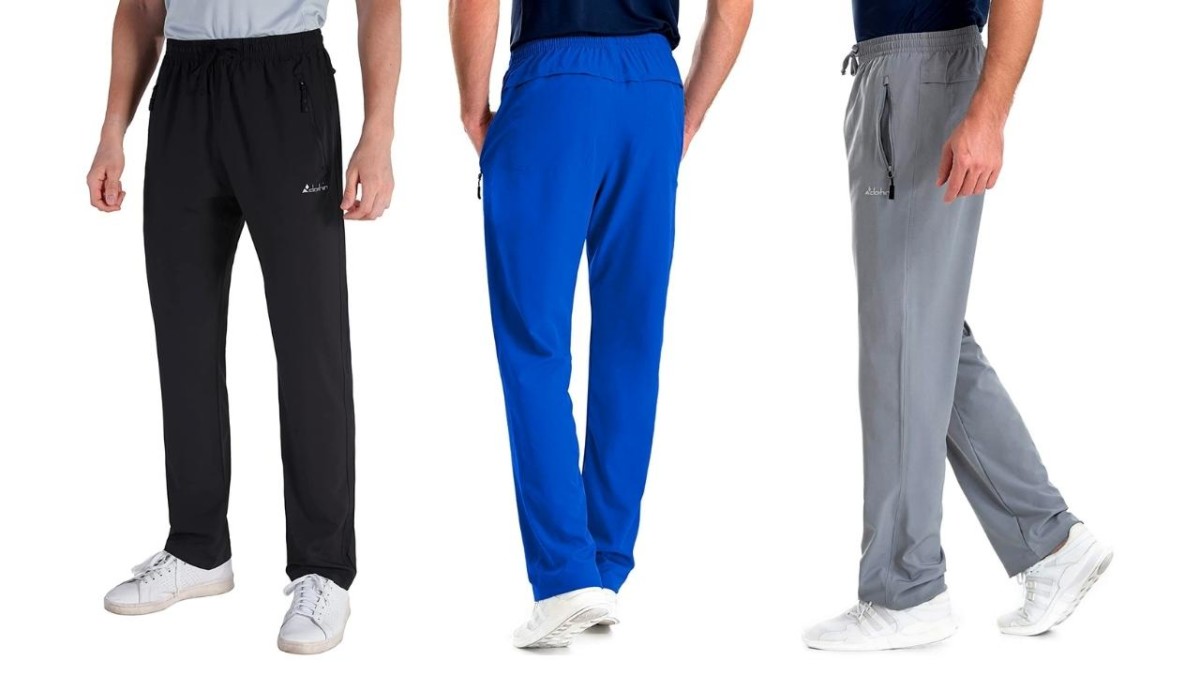 Pants are a necessary part of any guy's wardrobe, and these workout pants from Clothin will make an excellent gift for him.
They're made from lightweight, breathable fabric that wicks away sweat, and they have a comfortable fit that makes them perfect for working out or running errands. Plus, they come in various colors and styles, so you can give him the perfect pair to suit his taste.
Wish your favorite traveler a happy holiday with this 3-piece luggage set from Coolife. It includes a carry-on, medium checked bag, and large checked bag, all made from durable ABS plastic.
Each luggage has smooth-rolling wheels and an ergonomic telescoping handle for easy maneuvering. They also have a built-in combination lock for security.
The set comes in various colors, so you can pick the perfect one for your jet setter.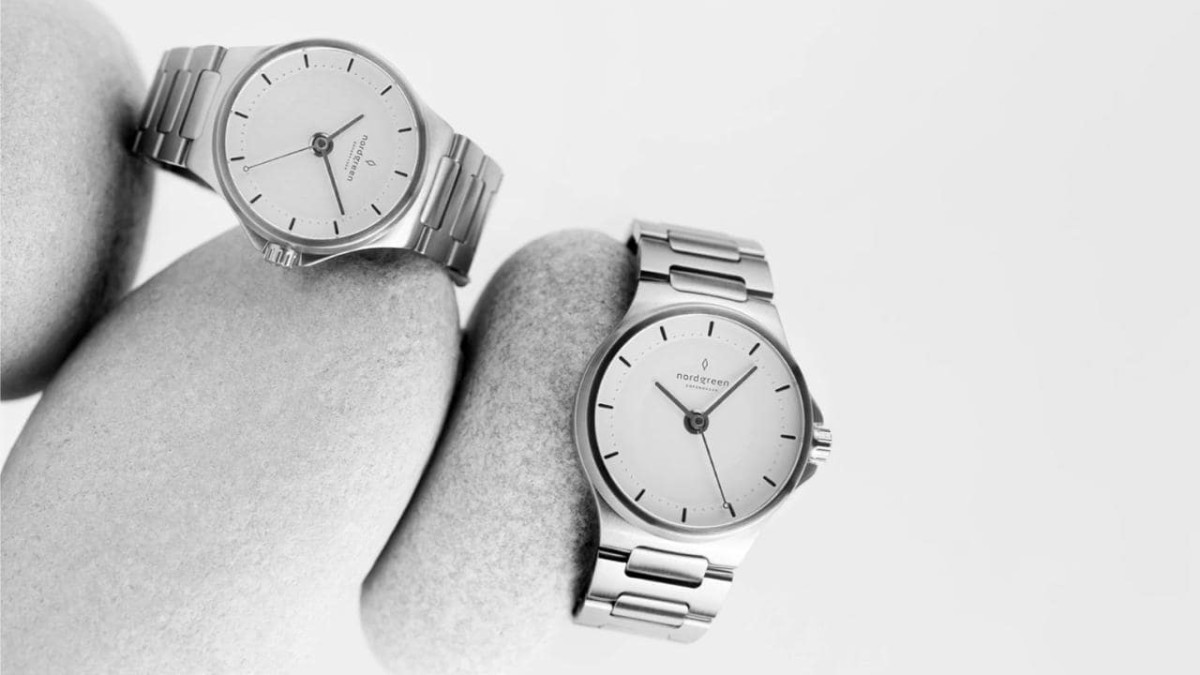 Eco-friendly and stylish, the Guardian watch by Nordgreen makes an excellent gift for male travelers.
It's made with a recycled stainless steel case and strap and powered by an automatic Miyota movement. It's also water-resistant up to 100 meters, making it perfect for any adventure.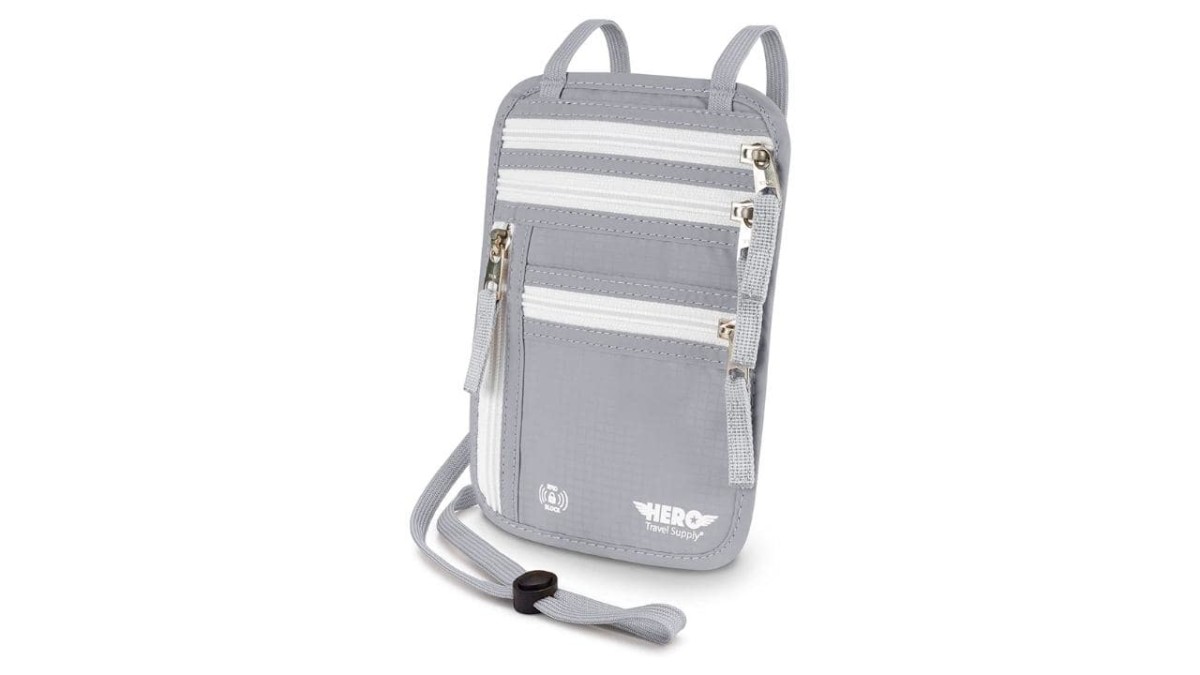 You can also give your traveling friend a neck wallet because it's going to be handy having all his essential documents in one place. Plus, it's tough to lose.
This neck wallet by Hero Travel Supply will give him a place to keep his passport, boarding pass, and other documents while on the go. The RFID-blocking technology will also keep his information safe from identity thieves.
He'll appreciate not worrying about losing his essential documents while traveling.
HYC00's Sports Duffel Bag is large enough to hold all his belongings but still small enough to be a carry-on bag. This duffel bag has a roomy main compartment and several pockets to keep everything organized.
The shoulder strap is also adjustable, removable, and padded so he can carry it comfortably.
Whether going to the gym or packing for a weekend getaway, this duffel bag will ensure he has everything he needs.
Often, guys just want a comfortable shirt to throw on and go. These soft cotton shirts from Kingsted are that shirt. They're affordable, come in a dozen colors, and keep him comfortable all day.
Plus, they're machine-washable, so he can just toss them in the wash and go. No fuss, no muss.
These shirts are perfect for everyday wear, whether he's headed to the office or out on a date. And they'll transition easily from season to season — layer them under a sweater in the winter or wear them alone in the summer.
They're also versatile enough to dress up or down. Wear them with jeans and sneakers for a casual look, or pair them with chinos and loafers for something a little more polished.
Whatever his style, these shirts will become his go-to's in no time.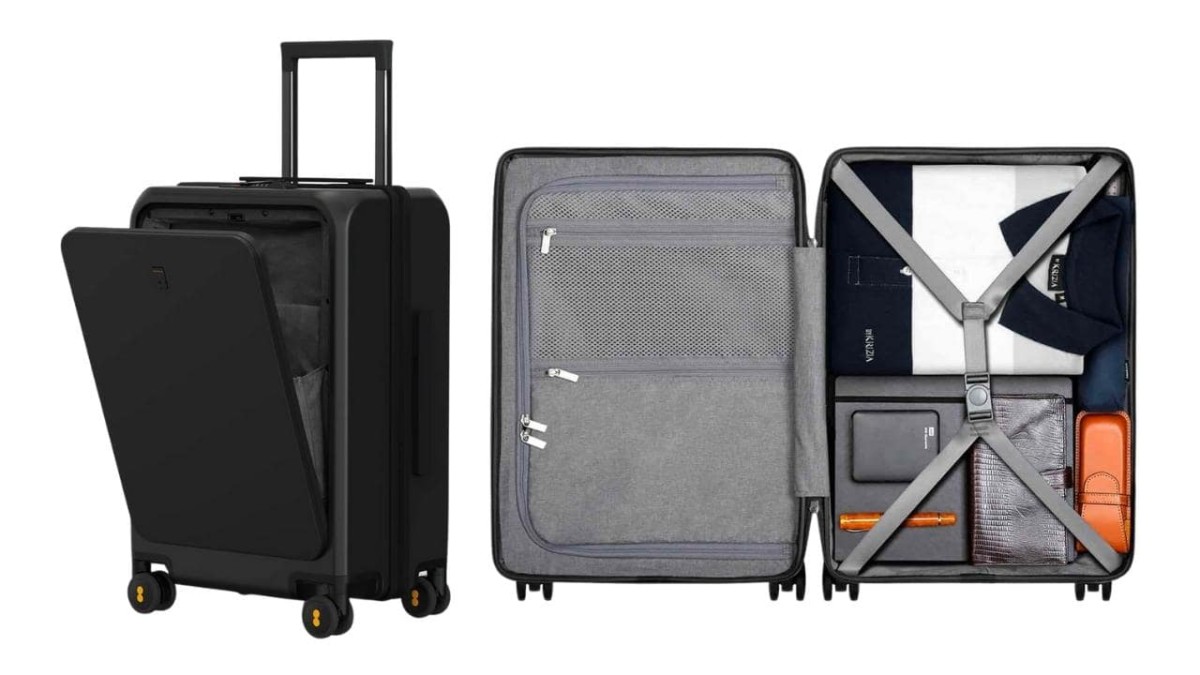 LEVEL8's Pro Carry-on will be his perfect travel companion. It has a separate compartment for his laptop, so he can stay connected wherever he goes. It also has plenty of other rooms and pockets to store other travel essentials, like his passport, boarding pass, and headphones.
Its built-in USB port and power bank compartment make it easy to keep his devices charged on long trips.
With this carry-on by his side, he'll never have to worry about running out of power or space again.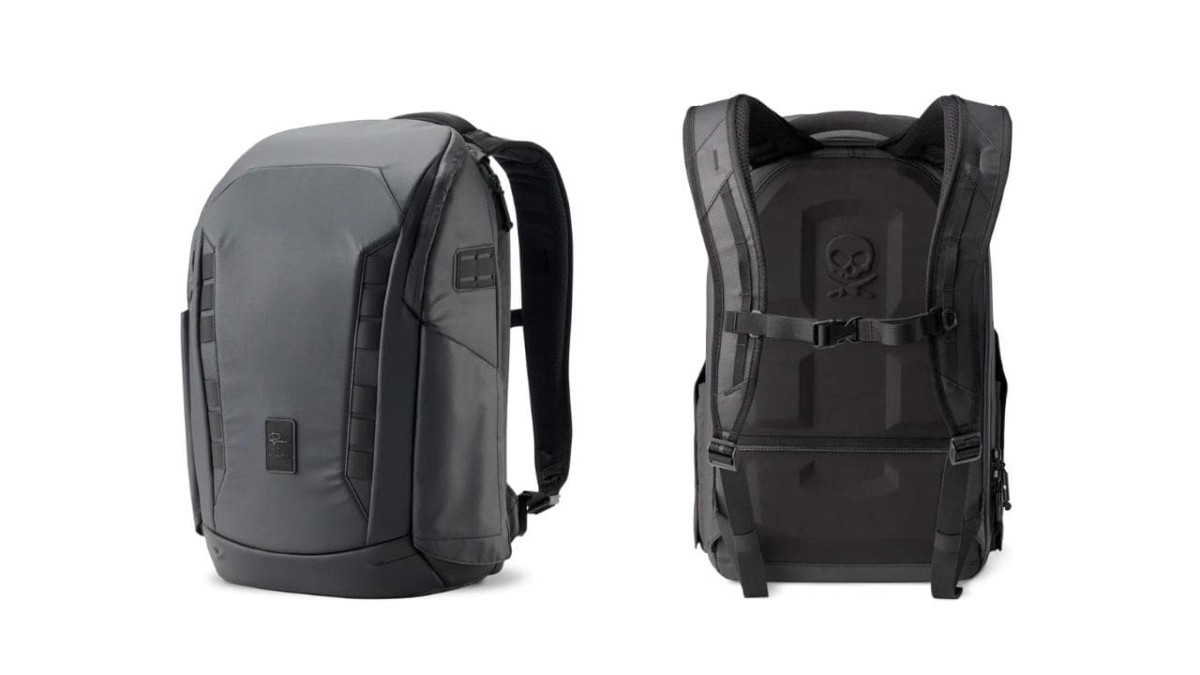 Hiking, biking, or just exploring the great outdoors? This Nomatic backpack is perfect for any adventure. It has a comfortable design that evenly distributes weight, and its multiple compartments make it easy to organize and access his photography gear.
And because it's durable and water-resistant, his camera and other electronics will be safe from the elements.
No matter where his travels take him, he'll be able to capture all his adventures with this camera backpack.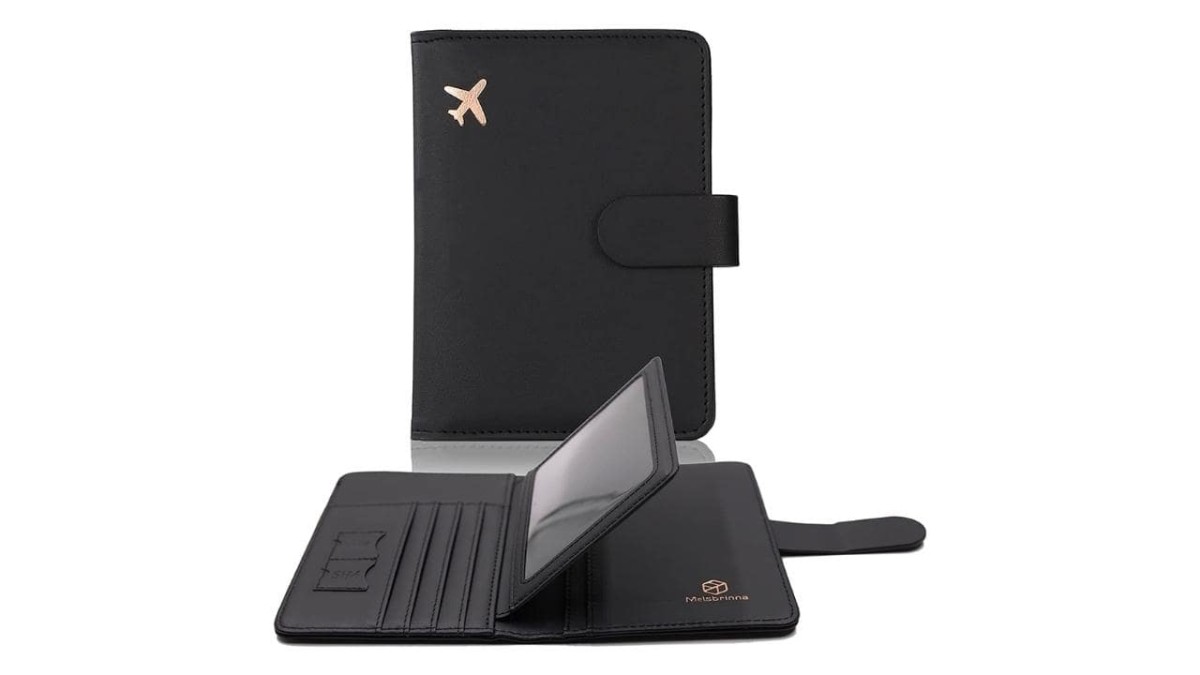 The Melsbrinna passport and card holder will help him keep all of his travel documents organized in one place. It has multiple slots for his passport, boarding pass, IDs, and credit card so he can easily find what he needs when traveling.
Plus, its RFID-blocking technology will help protect his personal information from being scanned and stolen.
It's also waterproof and convenient to carry, so he can take it wherever he goes.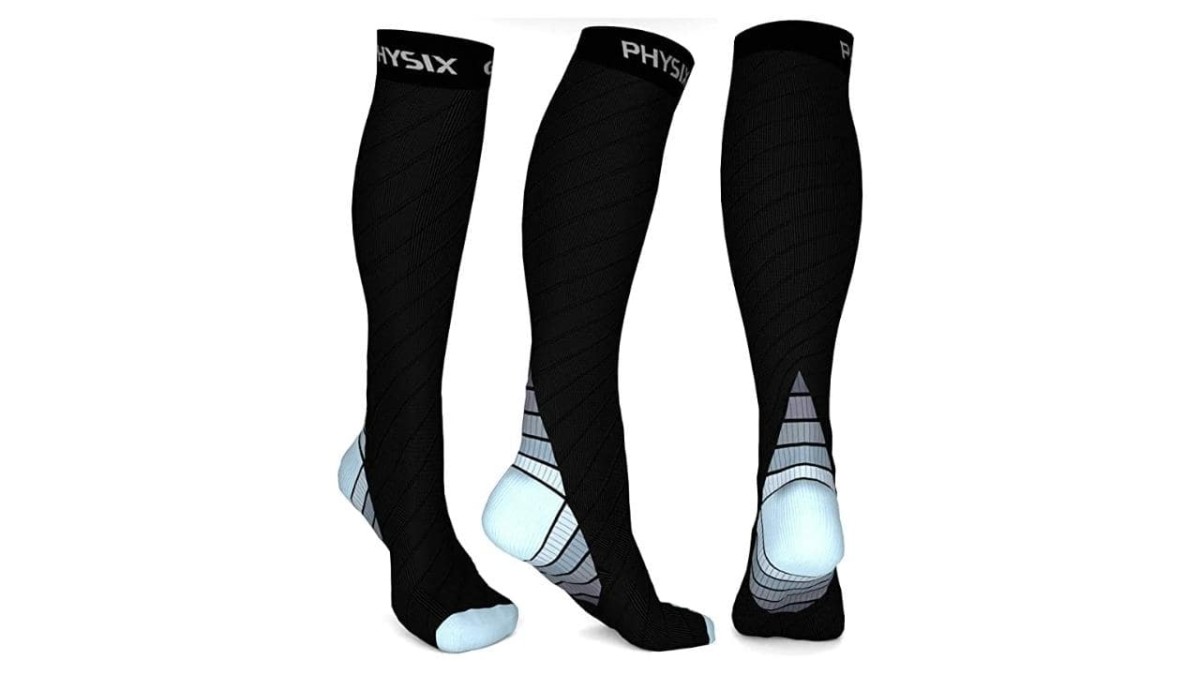 These Physix Gear compression socks are great for any athletic traveler, whether he's a hiker, cyclist, or just someone who likes to work out. They provide support and stability to the muscles and joints and help improve blood circulation.
They're also made with washable and high-quality Lycra fabric, so he can keep them clean and looking new for a long time.
This pair of compression socks are a great option if you're looking for a good travel gift.
Ray-Ban's Aviator sunglasses are a perfect gift for travelers or anyone who loves the outdoors.
They'll give him clear vision while protecting his eyes from the sun. They also have a comfortable fit that stays in place, even during intense activity. And because they're made with high-quality materials, they're built to last.
First introduced in 1937, these sunglasses were initially made for US aviator pilots. Since then, they've become a style icon worn by everyone from celebrities to athletes. And because of their timeless design, they always look modern and stylish.
So if you're looking for a present for someone who wants style, comfort, and protection from the sun, these Aviator sunglasses are a perfect choice.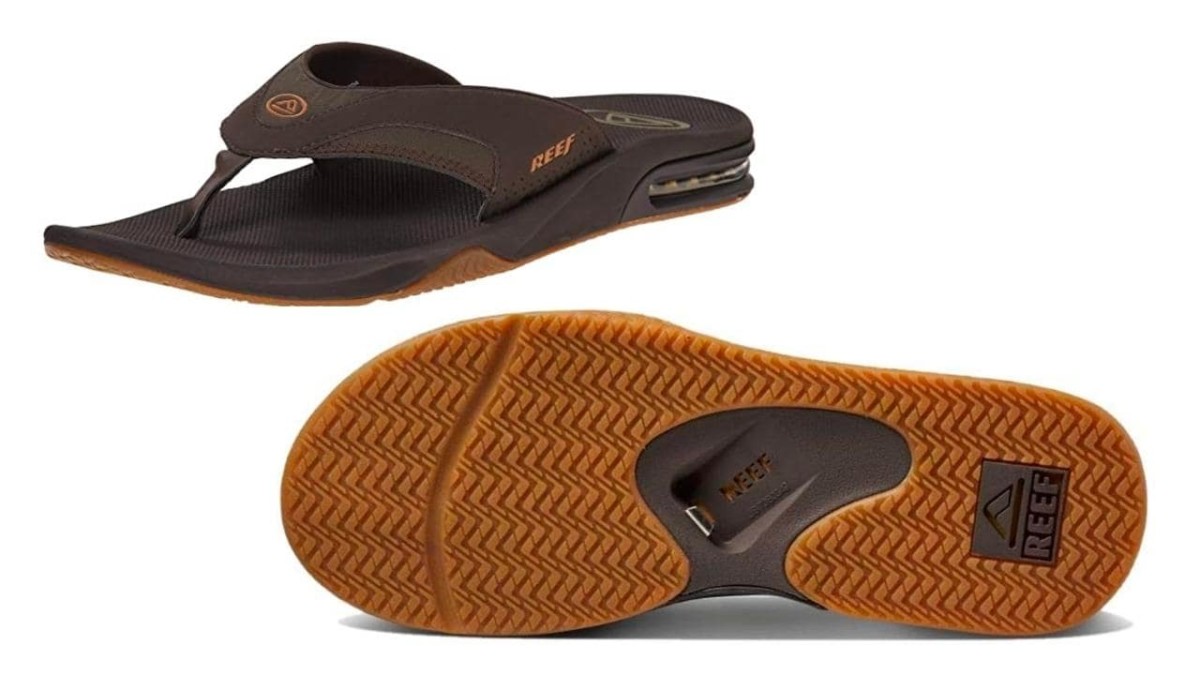 He probably owns flip-flops, but what if they have a bottle opener underneath AND it gives arch support? These Reef flip-flops have all of that and more.
These sandals can take him from the beach to the backyard without any trouble at all. The bottle opener is a bonus he'll love, and the arch support will keep his feet comfortable all day long. So go ahead and get him a pair of these great flip-flops!
If he's the type of guy who's always cold, he needs a good pair of gloves to help him get through the winter months. And these SIMARI gloves are just the thing.
They're made with warm and comfortable fabric that'll keep his hands toasty, no matter how low the temperature drops. Plus, they're made with touch-screen capability, so he can still freely use his phone outdoors.
The silicone lines also supply an enhanced grip, so he can keep a firm grasp on things even when it's cold and slippery.
These are definitely a pair worth considering when finding the perfect winter gloves to give as a gift.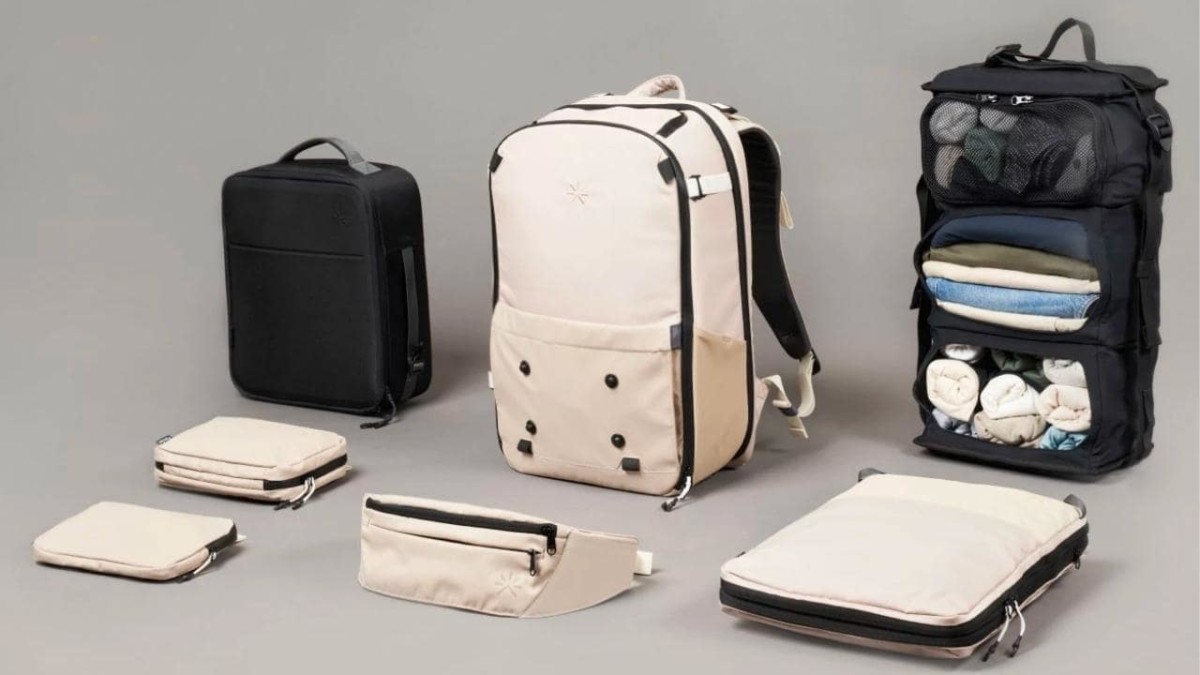 If he travels a lot, he needs a backpack to keep up with him. This Tropicfeel backpack was designed with nomads in mind, with features that'll make his trips a breeze.
It's durable, versatile, and has plenty of compartments to keep his things organized. It's also comfortable to wear, so he can carry it around all day without feeling weighed down.
Made with weatherproof material, this backpack will keep his things dry no matter what the conditions are like. And if he ever gets tired carrying it on his back, he can use the side or top handles to carry it like a duffel bag.
This backpack will ensure he has everything he needs no matter where he goes.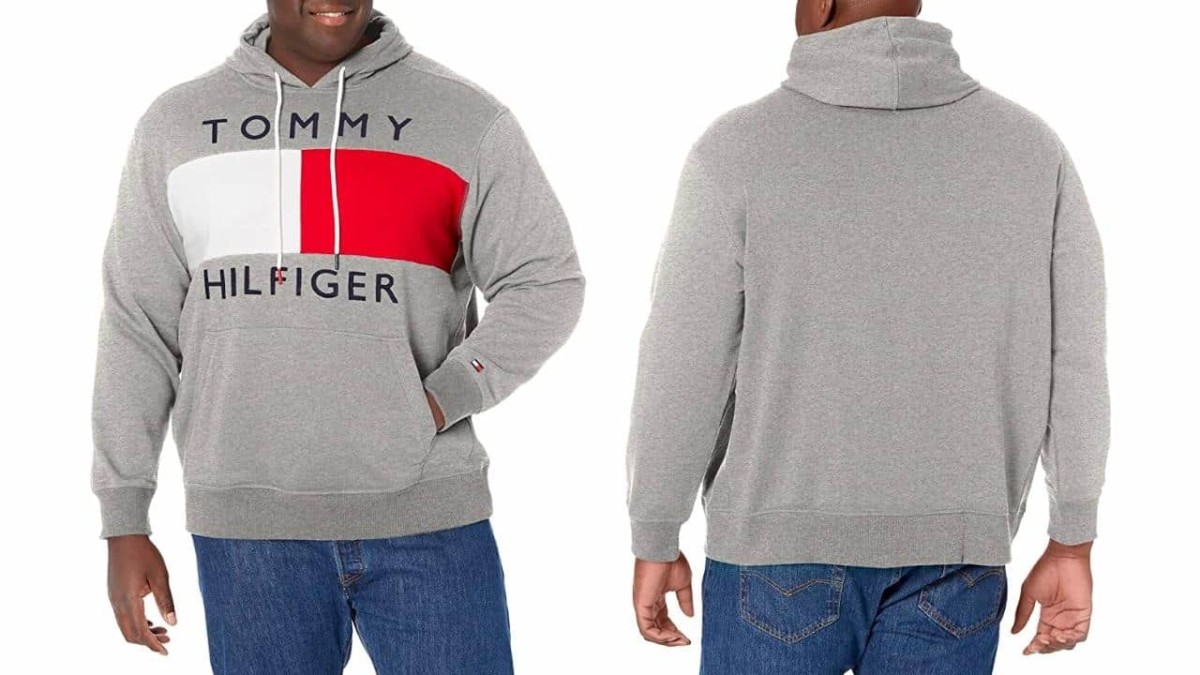 Hoodies are fantastic gifts for men who want to travel in comfort. This pullover from Tommy Hilfiger is made with soft cotton fabric and has a relaxed fit that'll make him feel like he's being hugged by a cloud.
It's also machine-washable, so it's easy to care for. Plus, the bold color choices will make him stand out from the rest of the tourists.
Whether he's headed to the mountains or the beach, this hoodie will keep him cozy on his travels.
A laptop backpack is a must-have for any man who travels with his computer. This backpack from Tzowla has a lot of compartments and pockets to keep all of his devices and accessories organized. It also has a built-in USB charging port that allows him to keep his phone charged without opening the bag.
Made with water-resistant fabric, durable zippers, and metal locks, this backpack will keep all of his belongings safe. In addition, the anti-theft design will ensure that his laptop is always secure.
It's a wonderful gift for business travelers or digital nomads.
Traveling can be stressful, but packing doesn't have to be. These Veken packing cubes will make packing a breeze for him. They're made with thick waterproof fabric and high-quality zippers, so his clothes will stay well-protected.
And each cube has a different size, so he can easily organize everything he needs for each trip. No more rummaging through a suitcase full of clothes!
These packing cubes will make his life so much easier.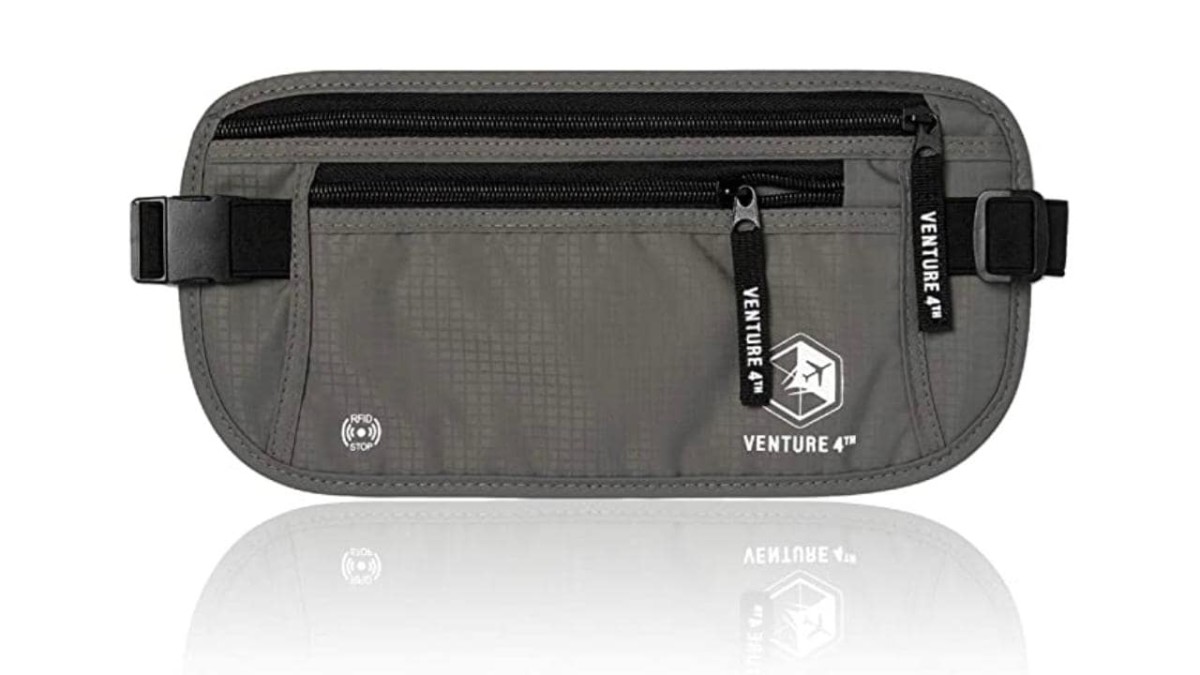 This Venture 4th money belt is made with RFID-blocking material, so he can rest assured that his information is safe. It's also comfortable to wear, so he won't even notice it's there.
Plus, it has many pockets and compartments for him to keep his things organized.
This money belt is a wonderful gift for any male traveler because he'll be able to use it repeatedly and help him stay safe during his trips.
Tech Gifts
A portable charger is a necessity for travelers, and this Miady duo comes with 2 chargers and 3 types of connectors — USB, USB Type C, and Micro USB — making them compatible with Android phones and iPhones.
The chargers are lightweight and compact and have built-in safety features like overheat protection, surge protection, and overcharge protection.
We definitely recommend these chargers as a reliable and affordable gift for the male traveler in your life.
Hands-free phone calls and music listening are made easy with these Bluetooth beanie headphones by FullLight Tech.
The double-knit fabric will keep him warm, while the built-in speakers provide high-quality sound. This beanie also has a long battery life, letting him enjoy his music all day. In addition, its one-touch feature means he can take calls without digging his phone out of his pocket.
These headphones make a fantastic gift for any traveler who loves music. They're also great for winter sports like skiing and snowboarding, as they'll keep his head and ears warm while shredding the slopes.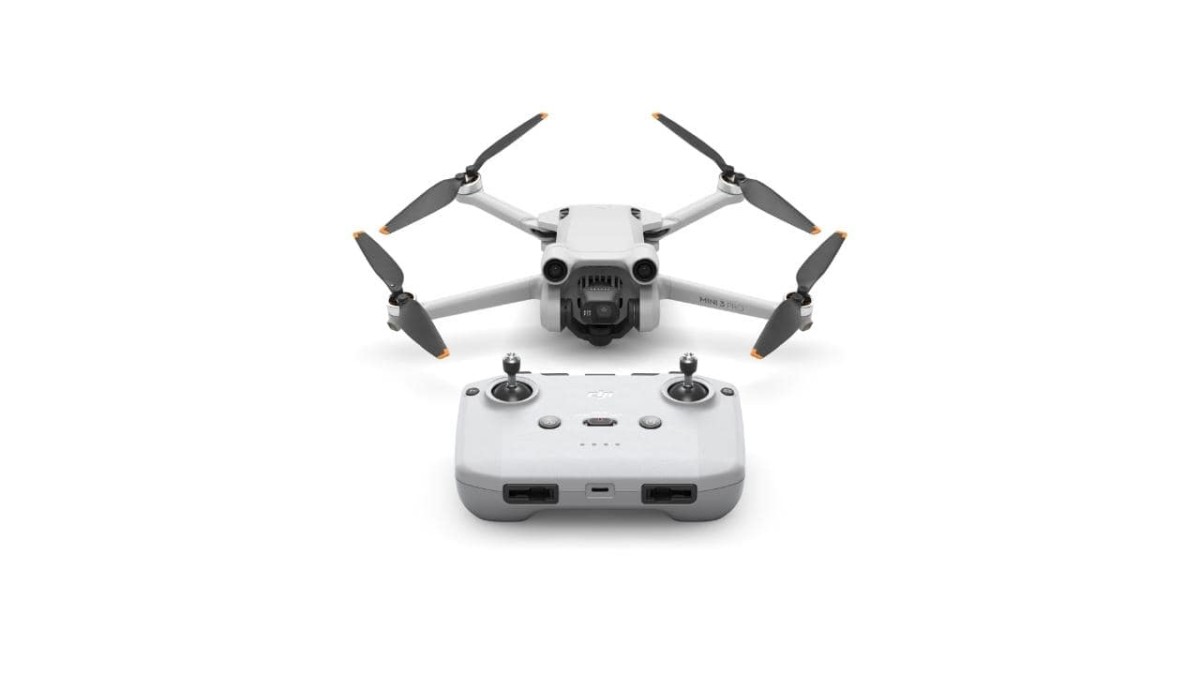 Tiny but mighty, the DJI Mini 3 Pro is a pocket-sized drone that packs a powerful punch.
Weighing in at less than 249 grams, this little drone can fly for up to 34 minutes and take crystal-clear 4K video and 48-megapixel photos.
Its tri-directional obstacle sensing ensures a safe flight. At the same time, its advanced features like ActiveTrack 4.0 and MasterShots make it easy to capture stunning footage. Plus, its camera gimbal has been re-engineered to be able to rotate 90 degrees, giving you even more creative possibilities by making it easier to switch between landscape and portrait.
Whether your gift's recipient is a beginner or not, the DJI Mini 3 Pro is the perfect drone for anyone who wants to explore the world from above.
If he's sick of being caught without an adapter when he travels, get him the Epicka Universal Travel Adapter.
This handy little gadget has 4 USB ports, 1 USB Type C port, and 1 AC socket, allowing him to charge up to 6 devices simultaneously. And it can work in over 150 countries, including the US, UK, EU, and Australia.
The plug is also retractable using a button on the side, so it's easy to store in a suitcase or carry-on bag. This travel adapter is sure to make his life easier.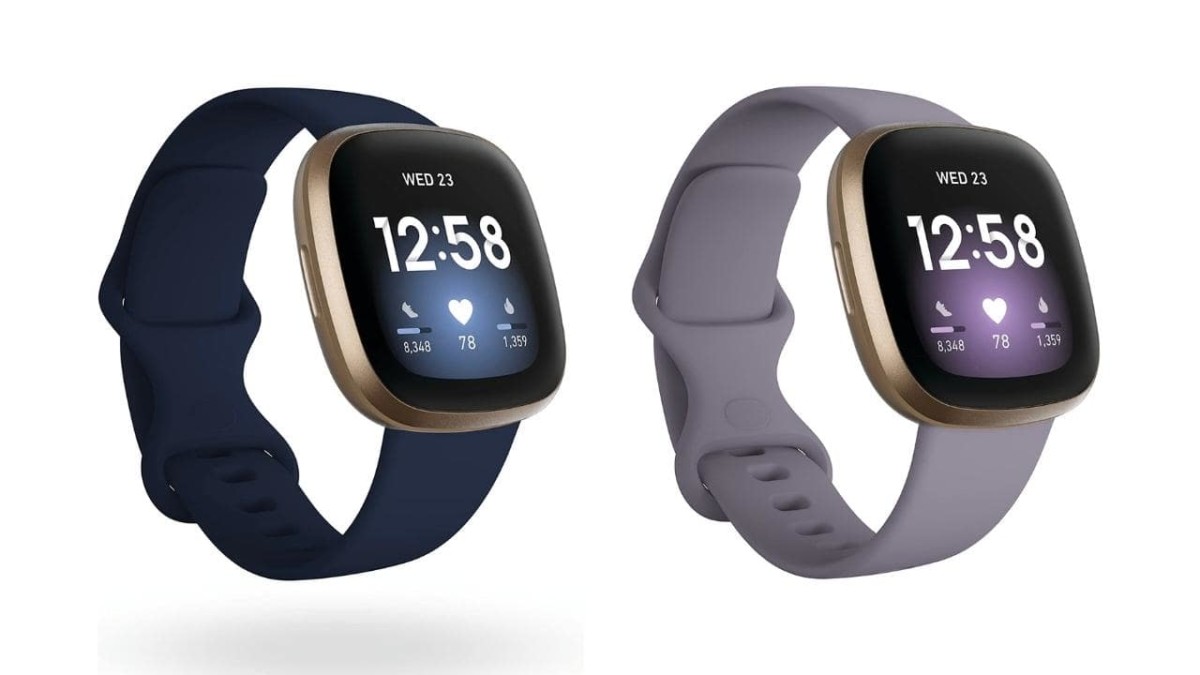 The Fitbit Versa 3 is a top-of-the-line smartwatch perfect for fitness-obsessed travelers.
It has all the features he'd expect from a high-end smartwatch, including GPS, heart rate tracking, and built-in Google Assistant or Amazon Alexa. But what sets it apart is its 6-day battery life, perfect for long weekends or extended vacations. And at just around $200, it's an excellent value for all that it offers.
It's a terrific gift for any adventurer on your list.
Sporting a new design, the GoPro Hero10 has twice the performance and up to 91% better resolution than its predecessors.
It's got some impressive new features, like HyperSmooth 4.0 stabilization, TimeWarp 2.0, and Night Lapse. And the camera comes with adhesive mounts, a carrying case, a rechargeable battery, and a free SD card.
If he's an adventure seeker, then the Hero10 is a terrific gift.
The JBL Flip 5 is a portable Bluetooth speaker that delivers surprisingly powerful stereo sound. Its rechargeable battery offers up to 12 hours of continuous, high-quality audio playtime, making it ideal for on-the-go listening.
The speaker's rugged, outdoor-friendly design can weather any adventure. At the same time, its IPX7 waterproof feature ensures it can be submerged in water with a depth of up to 3 feet.
Whether he's headed to the beach or park, the JBL Flip 5 is the perfect compact speaker for all his outdoor adventures.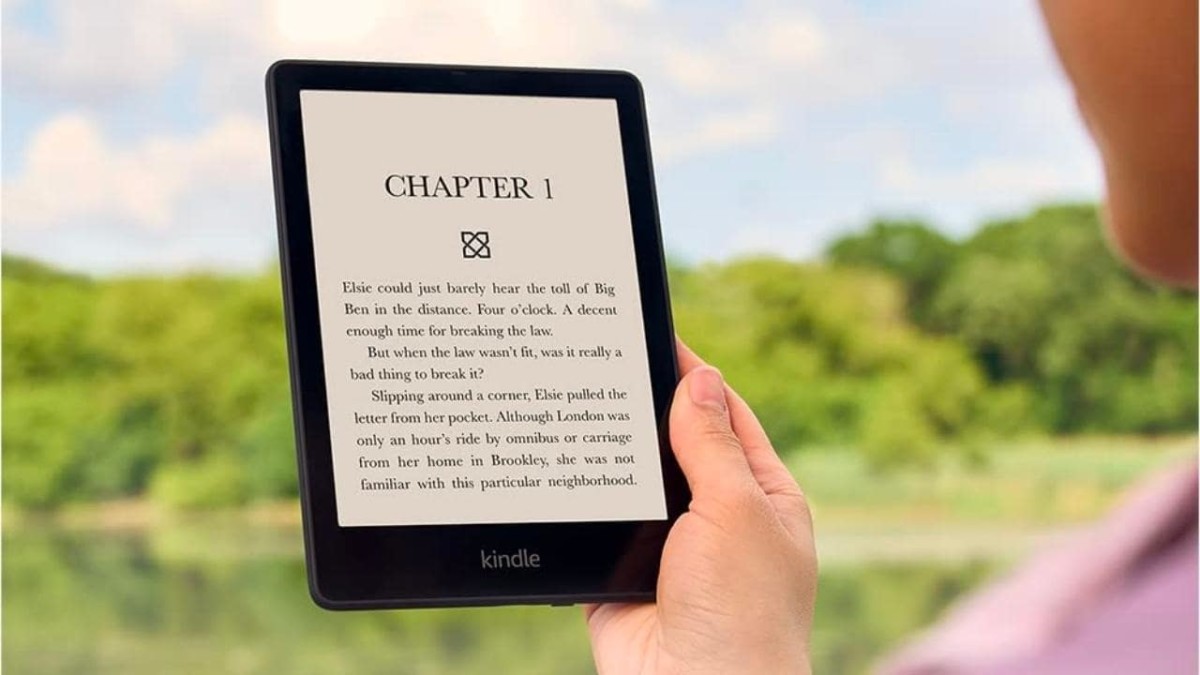 Packed with features to make the most of his reading time, the new Kindle Paperwhite is the thinnest, lightest, and fastest Kindle ever.
Its brilliant high-resolution display ensures sharp, dark text while its battery that lasts weeks on a single charge makes this a great accessory for any traveler.
With 8GB of storage, the Paperwhite can hold thousands of eBooks, so he'll never have to choose which books to bring on a trip. Plus, he can download new books with Wi-Fi connectivity anytime, anywhere.
Specially designed to block out noise and help him sleep, these headphones are a must-have for any traveler who has trouble falling asleep in new places. With soft, comfortable ear cushions and a lightweight design, he can wear them all night long without being disturbed by outside noise.
And when he's not using them to sleep, he can use them to listen to his favorite music or audiobooks.
These headphones can also be used as a sports headband for running, gym workouts, yoga, or meditation. The stretchy headband will stay in place no matter how much he moves, and the wireless design means there are no cords to get in his way.
It also has a built-in microphone so he can take calls without having to rummage around for his phone.
Whether trying to get some shut-eye on a long flight or working out at the gym, these headphones will help him do it in style and comfort. It's a wonderful gift for any occasion.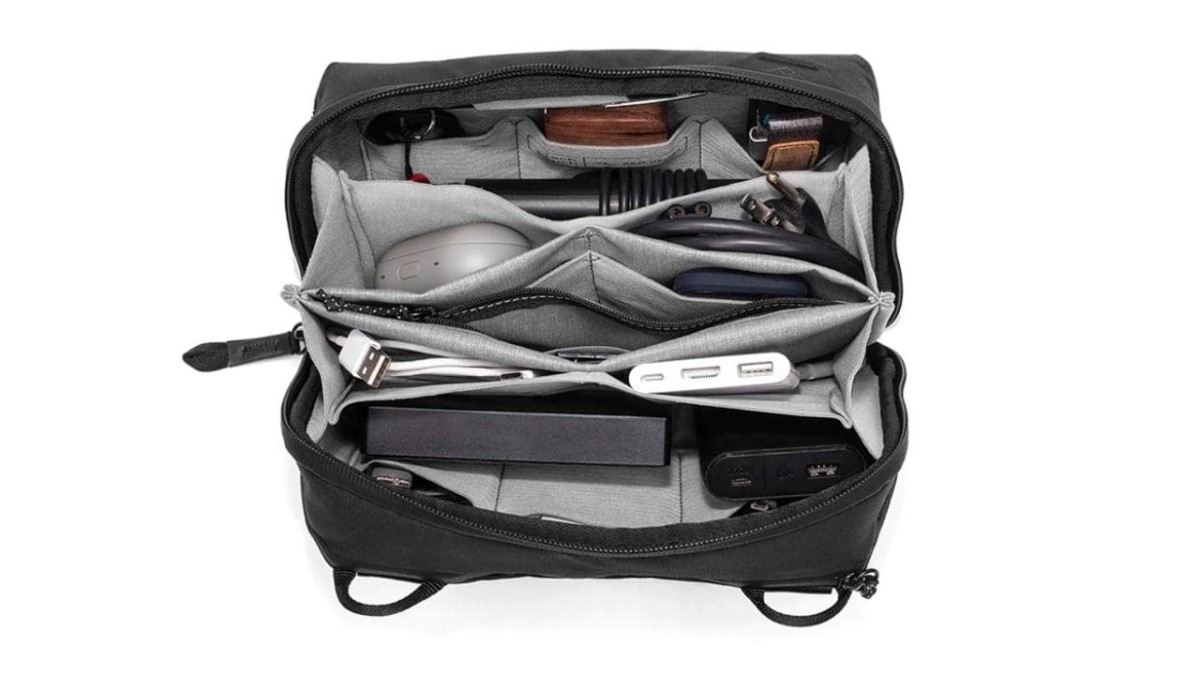 Specially designed to hold all of his gadgets and tech accessories, this pouch from Peak Design is a must-have for any male traveler who loves his gadgets. It has origami-style compartments for his phone, charging cables, earbuds, and more. Plus, the weatherproof exterior will protect his stuff from the elements.
And the best part? It easily attaches to his carry-on bag or backpack, so he can stay organized during his travels.
Whether he's headed on a quick business trip or a more extended vacation, this tech pouch will help him keep all of his gadgets organized.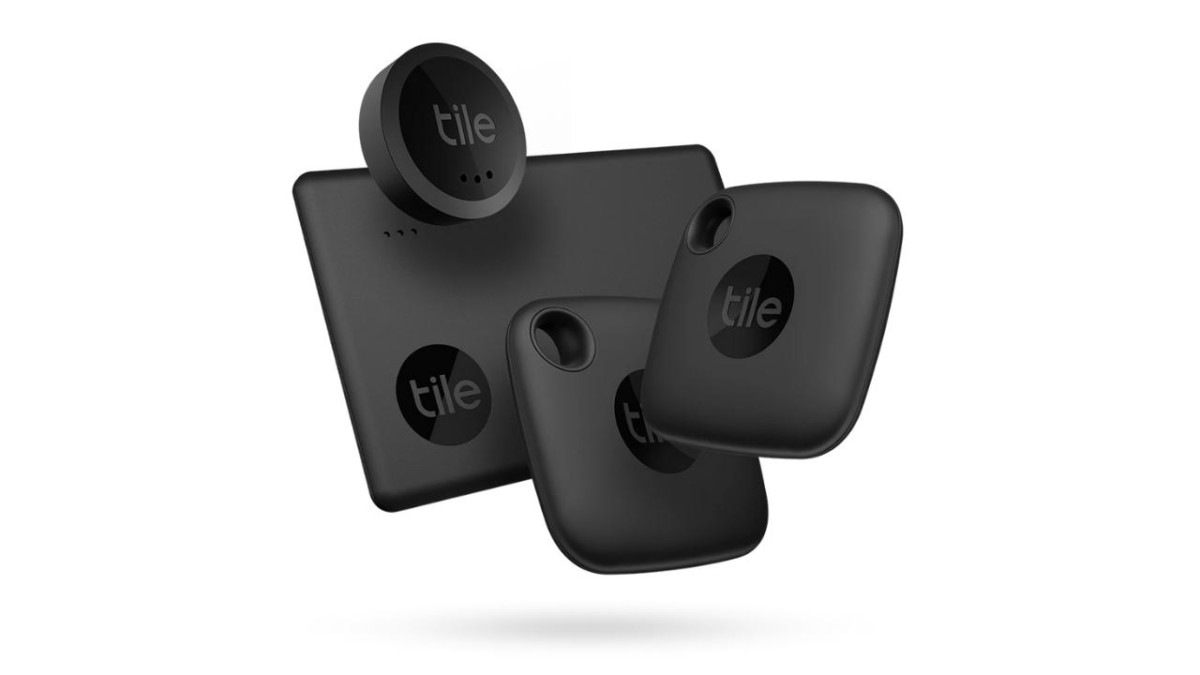 Unexpectedly losing his wallet or phone can really put a damper on his trip. But with Tile, he can rest assured that his belongings are safe and sound.
Tile is a Bluetooth tracker that'll help him locate lost items. And the best part? It works even if his phone is dead.
So if he's ever worried about losing his valuables, he can simply attach a Tile to them. And if they ever go missing, he can use the app to find them. No matter where he goes or what he's doing, Tile will help him keep track of his belongings.
If you want him to focus on enjoying his trip instead of worrying about losing his stuff, you can buy combo packs from Tile's website to give him as a gift.
This lightweight tripod from UBeesize is made of high-grade aluminum alloy, so it's durable and sturdy. The legs are adjustable up to 67 inches, so he can set them to the perfect height for his creative needs. The tripod also has a 360-degree panning head, making it easy to take panoramic photos or videos.
It's easy to set up and use, thanks to the quick release plate that makes it a snap to attach his camera. Plus, the tripod comes with a carrying case for easy transport.
This tripod is a splendid present for amateur and professional photographers who want a durable, sturdy, and easy-to-use tripod.
The Wacaco Minispresso GR is an excellent gift for coffee-loving adventurers. With this portable coffee machine, all he'll need is ground coffee and hot water to make delicious espresso anywhere.
It's easy to use, clean, and comes with everything he needs to start making coffee on the go. And because it's a manual-only gadget, he won't have to worry about charging or buying new batteries for the machine.
The best part about this gift is that it's something he can use every day, whether on a camping trip or at home. It's a great way to show him how much you care about his coffee habit, and it's sure to put a smile on his face every time he uses it.
Fun & Adventure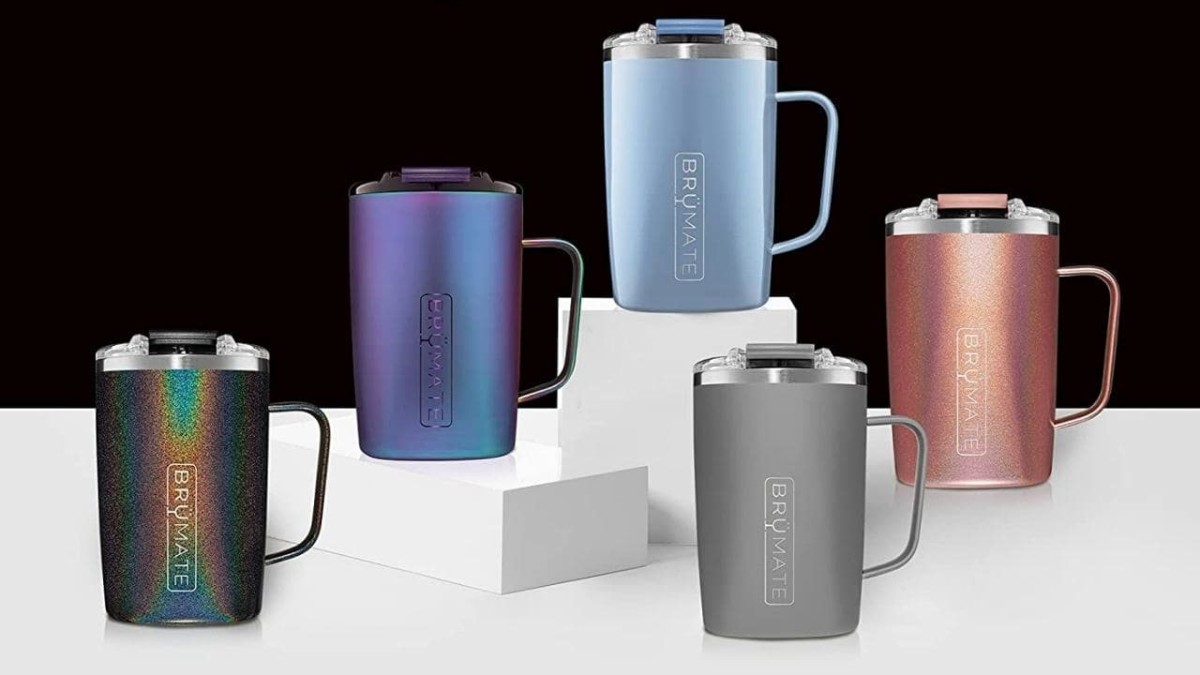 This insulated travel mug from BrüMate will keep his drinks hot (or cold) for hours with its double-wall vacuum insulation and 100% leak-proof lid. The non-slip base ensures that it won't leave stains or slide off surfaces.
Versatile and easy to clean, this travel mug is an incredible gift for any traveler who can't go without their favorite beverage.
The Cloud Walker™ 18 is the perfect backpack for any adventure, big or small. It's made from rigid, lightweight materials and features a comfortable Air Support™ back panel to keep him cool and dry. The 2.5L hydration reservoir will keep him hydrated as well, and there are plenty of pockets for storing his gear.
This pack also has a removable waist belt for extra stability and support when he needs it and can be easily removed when he doesn't.
It has a trekking pole attachment system, so he can free up his hands when needed. And it's made with recycled materials and safer chemicals, so he'll feel good about using this gift if you buy it for him.
Whether he's hitting the trail for a day hike or an overnight trip, the Cloud Walker™ 18 has him covered. By giving him this present, you're telling him it's time to pack up and hit the trail — his next adventure awaits!
Is he tired of the same old drinks? This unique cocktail gift set will help him mix up his repertoire and create new favorites. Each kit includes the bartender supplies he'll need to craft delicious drinks.
He can make all sorts of cocktails with this set, from Margaritas and Mojitos to Mai Tais and Champagne cocktails.
If he's the type of guy who loves trying new things and mixing up his routine, this is the perfect gift for him.
For a thoughtful and practical gift, give him these custom photo coasters featuring pictures from all his favorite places. He can display them in his home as a reminder of all the incredible places he's been, or he can use them when entertaining guests.
Either way, they're a unique and personal way to help him enjoy his travels even when he's not on the road.
You can customize this marble set with anything from a map of his favorite city to a photo collage of his family and friends during an unforgettable trip. Each coaster is made from tumbled marble, so no two are alike. They're also fitted with cork backs to protect furniture.
This set includes four coasters and makes a terrific gift for any occasion.
The DanForce headlamp is one of the brightest lights available, with a max output of 1080 lumens. And it's highly versatile, with four different lighting modes — low, medium, high, and strobe — that'll allow him to customize the light to his needs.
The headlamp is also IPX45 water-resistant, so he won't have to worry about it getting wet in the rain or during a river crossing.
It also has various other features that make it stand out from other lights on the market.
For example, the focus lights can be adjusted, so he'll be able to see things far away or up close with ease. The battery is also rechargeable, so he won't have to keep buying batteries. And it comes with a carabiner clip so he can attach it to his backpack or belt loop.
The DanForce headlamp is the perfect light for any situation. Whether he's an experienced hiker or a first-time camper, it'll help him see in the dark and make his experience more enjoyable.
The MZOO sleep mask is very comfortable and effective. Its contoured shape will fit nicely over his nose and won't press on his eyes. The mask is also lightweight and breathable, which can be helpful if he gets claustrophobic when wearing masks.
Made from memory foam and silk, this mask will feel gentle on his skin and won't cause any irritation. It's also designed to block out all light, so he can sleep soundly through the night.
We recommend it as a gift to anyone looking for a good quality sleep mask.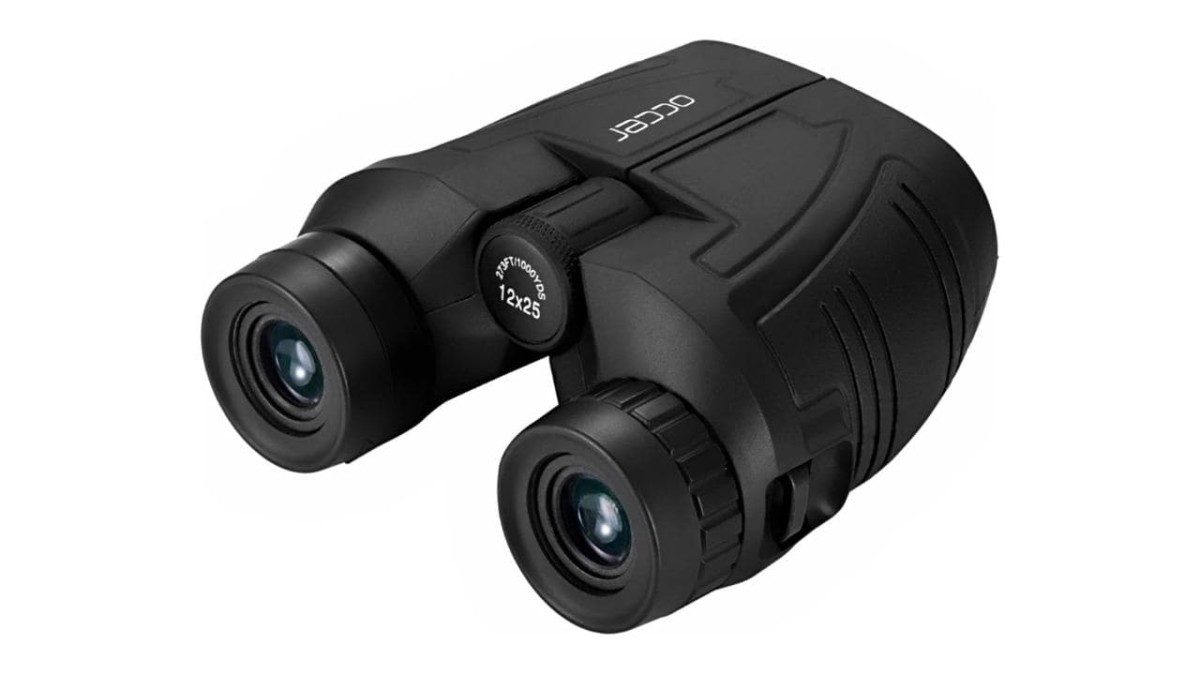 Practical and compact, these binoculars from Occer are a splendid gift for anyone who loves the outdoors. With a 12x magnification and 25mm objective lens, they're powerful enough to see distant objects clearly, yet small enough to fit in his pocket.
The binoculars also come with a carrying case and neck strap for easy transport. And they're water-resistant, so he can use them in all kinds of weather.
Is he obsessed with documenting his adventures? Help him keep track of all his memories (and to-do lists) with this refillable traveler's notebook. It comes with a leather cover, lined notebook inserts, and side pocket inserts — everything he needs to get started on his next journey.
This classic writing journal will eliminate his need for multiple notebooks. The 7.8 x 4.2-inch size is perfect for carrying around in a purse or pocket, and it comes with a handy elastic band closure to keep everything secure. The lined pages are ideal for jotting notes, brainstorming ideas, or writing stories.
The notebook also comes with card holders, so he can easily keep track of all his essentials.
Is he the handyman type? Then he'll love this RoverTac hatchet. It's perfect for chopping wood, hammering in tent stakes, and more. Plus, it comes with a reinforced nylon sheath for easy transport. So, whether he's heading out on a camping trip or tackling some yard work, this hatchet will come in handy.
It's a heavy-duty tool that's built to last, so he can enjoy using it for years to come. And with its sleek red handle, it also looks great hanging on the wall in his workshop.
No matter his interests, this RoverTac hatchet is sure to be a hit. It's the perfect gift for any guy who loves spending time outdoors.
This travel map is a unique and interactive gift that he'll love looking at every time he comes home from a trip. He'll easily be able to track the places he's been by scratching off each destination he visits.
Made with silk art paper, this world scratch map is delicate and has a soft, velvety feel — it won't tear or fade over time. The elegant gold top foil makes it a luxurious and stylish gift that he'll be proud to display in his home or bring with him on his adventures.
It's also a great conversation starter when guests come over. Everyone will be curious about the places he's been and where he plans to go next.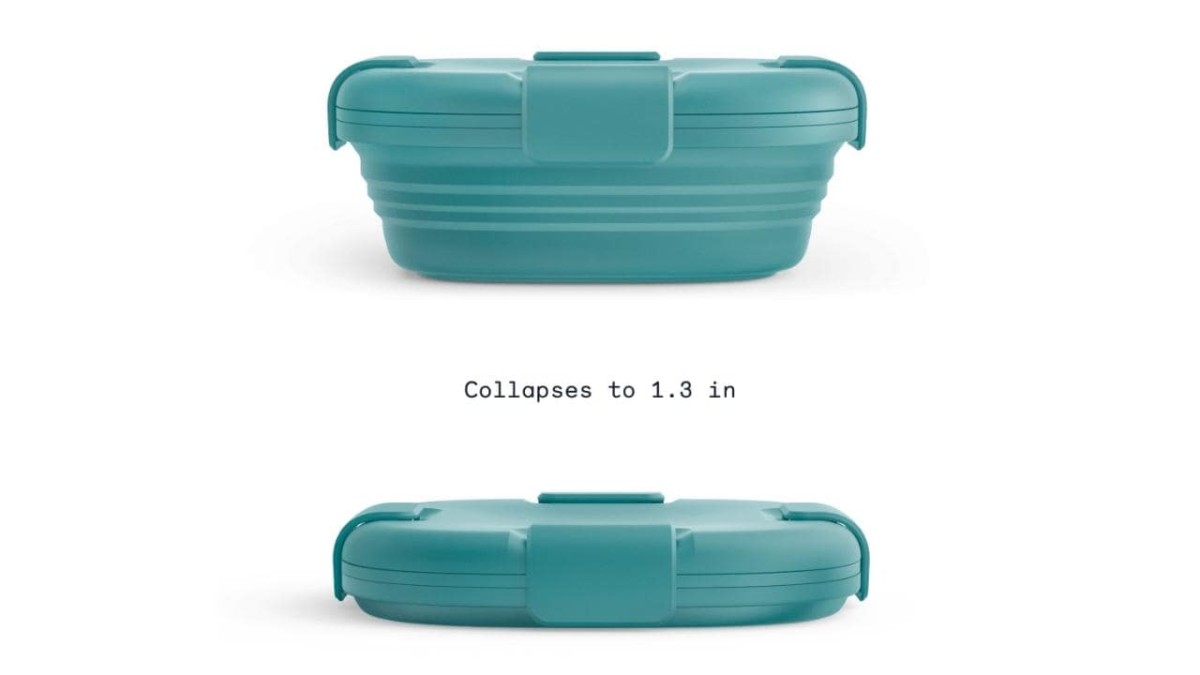 The Stojo collapsible box is a great gift for travelers because it's practical and eco-friendly. Made with food-grade silicone, it's great for storing snacks, toiletries, and other small items. It's also dishwasher-safe and can be easily cleaned with just a few swipes of a sponge.
Plus, it's microwave-safe, so he can quickly reheat his food. And because it's BPA-free and LFGB Certified, you can rest assured that it's a safe gift to give someone.
Frequent flyers will appreciate this inflatable foot rest from Sunany. It makes long flights or car rides more comfortable and can also be used as back support. In addition, its large air valve makes inflating and deflating quick and easy.
Made with soft PVC and designed to have adjustable height, he can customize the footrest to the perfect position. Plus, it comes with a drawstring bag for easy storage.
Whether he's traveling for business or pleasure, this inflatable foot rest is a must-have.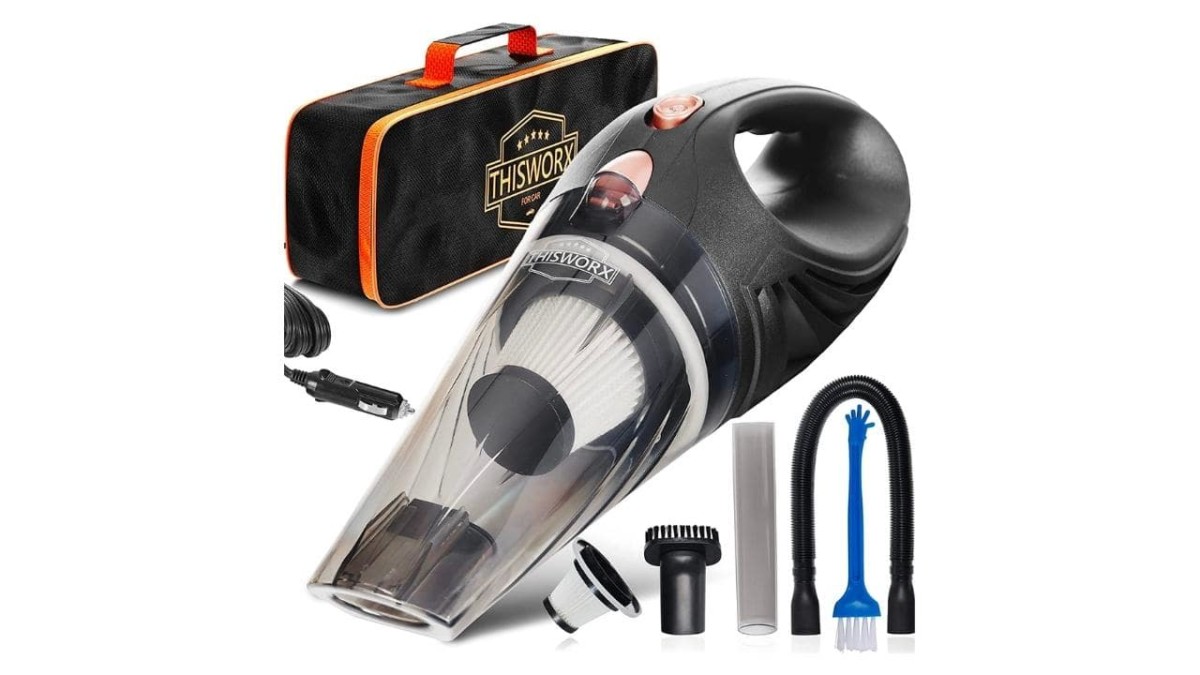 A clean car is a happy car, and this car vacuum cleaner from ThisWorx will make sure his ride is always spick and span. It's easy to use and comes with all the attachments he'll need to get into all the nooks and crannies.
The powerful 106w motor means it can suck up even the most stubborn dirt and debris, and the 16ft cord means he can clean even the biggest cars without having to stop to recharge. Plus, it comes with a carrying case for easy storage.
Give him a gift that'll make him feel like the superhero he is with Tinggly's Superman Collection. It features a range of experiences that'll make him feel like he has superpowers.
From parasailing to swimming with sharks, there's an experience for everyone – and every budget. So whether you're looking for a thrill-seeking present or something a little more relaxed, you can give the gift of experience through Tinggly.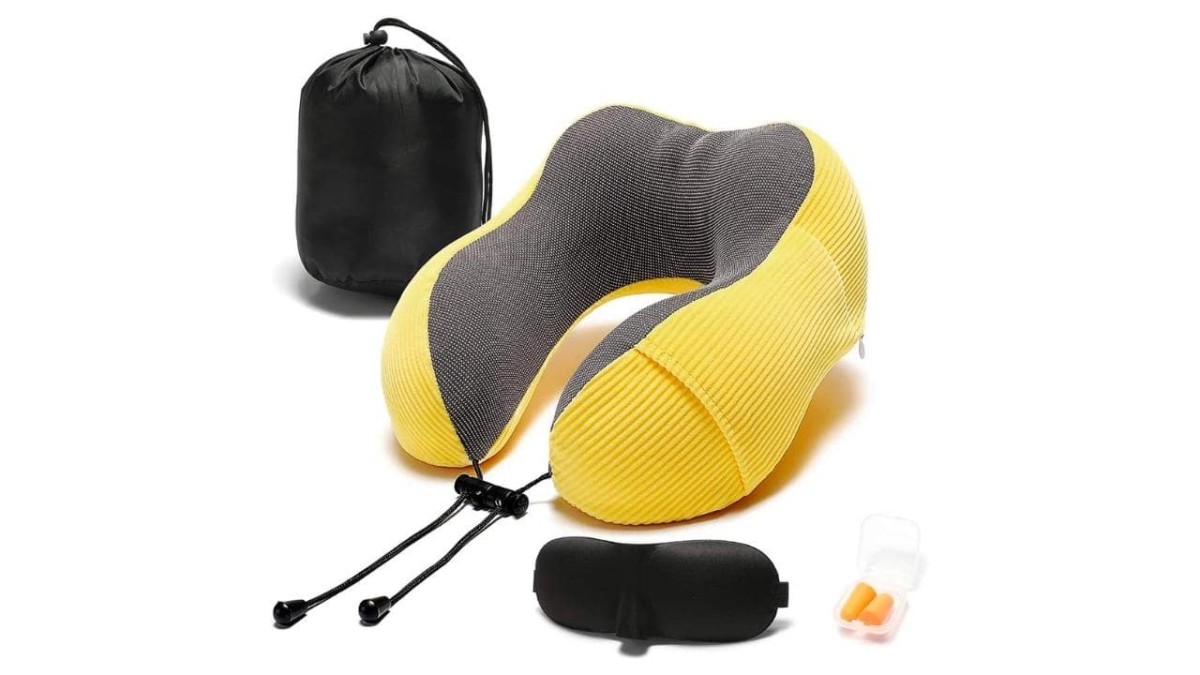 Sleeping on long-haul flights can be challenging, but the Umerci travel pillow may make it a little bit easier for him. This ergonomic pillow will contour to his neck and head, providing support and comfort so he can catch some Zs.
It's made with soft, breathable, and sweat-absorbent fabric, and it's also machine-washable for easy care. The pillow itself is compressible, so it can easily fit into a carry-on bag. It also has a pocket for storing a phone, earplugs, or other small items.
He's going to love this Wekapo inflatable lounger. It's fantastic for lounging around at the beach, park, or even in his own backyard. It's super lightweight and easy to carry, and it only takes a few minutes to set up.
It's also very comfortable, with a soft surface and pillow-shaped headrest. Plus, it's designed with anti-deflation technology, so he can enjoy it for hours on end. He's going to have a blast relaxing in this inflatable lounger.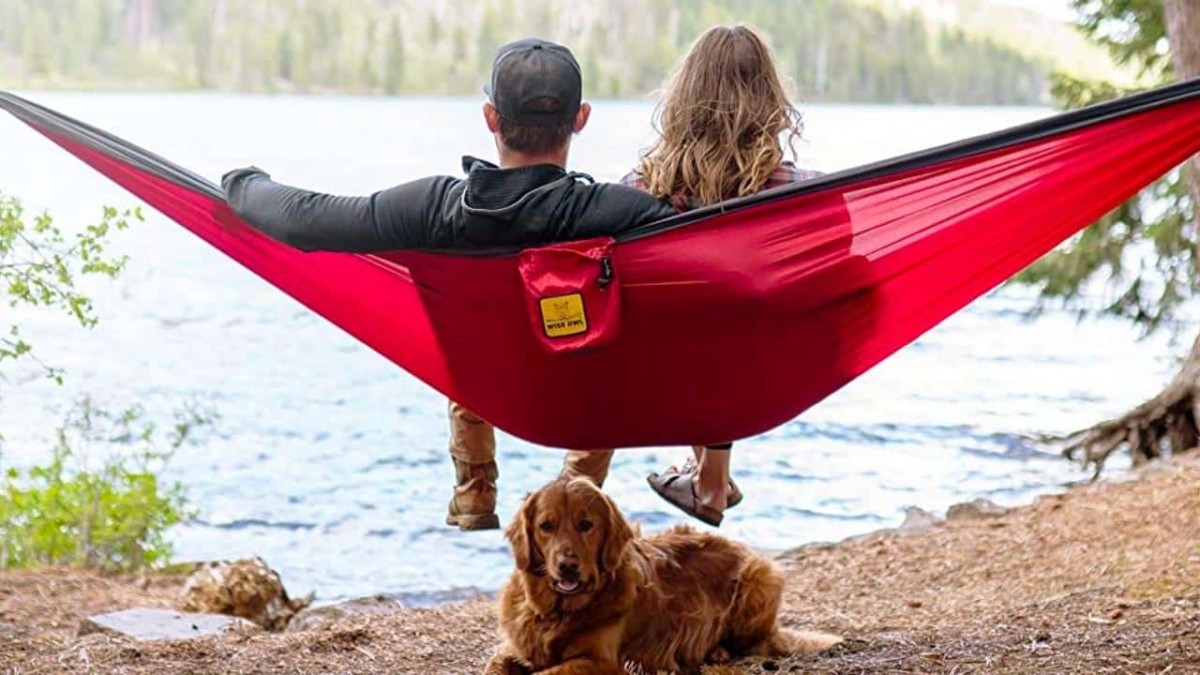 This camping hammock from Wise Owl Outfitters is perfect for travelers who love spending time outdoors. It's made from high-quality, durable materials and can hold up to 400 pounds. It's also super easy to set up and comes with a carrying case for easy transport.
Happy Shopping!
Picking the perfect gift for the male traveler in your life can be tricky, but we hope this list has given you some ideas. From practical items like portable chargers and travel pillows to fun experiences like skydiving and swimming with sharks, there's something for everyone.